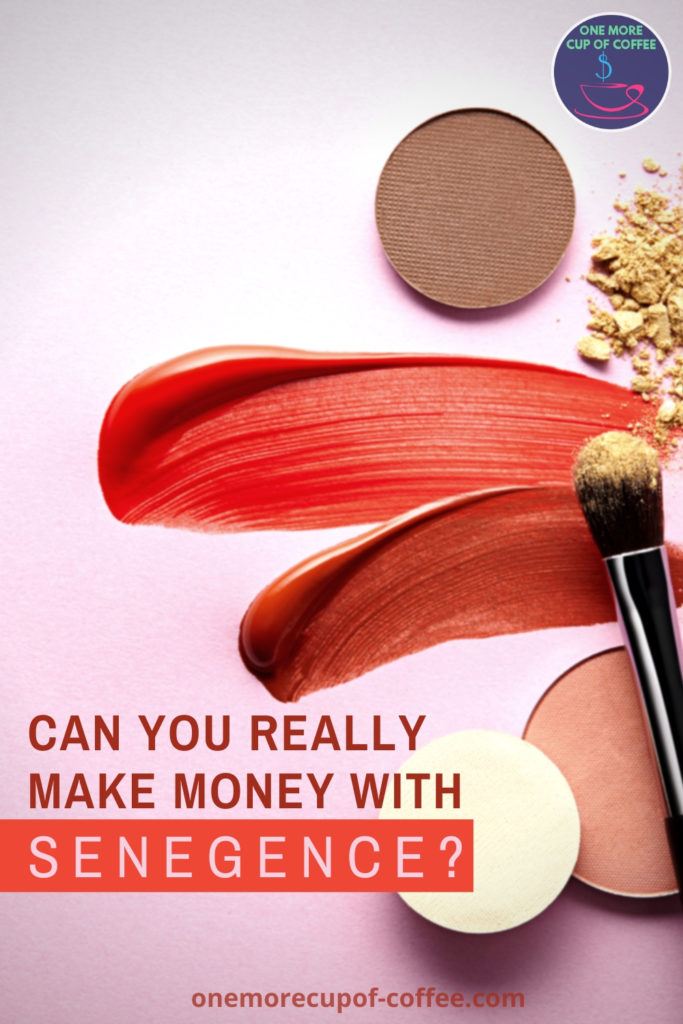 SeneGence is an American cosmetics network marketing company. It offers similar products to many other companies in the industry, including skincare products, anti-aging items, foundations, body products, and eye shadows.
In one sense, the familiarity of the products is a good thing. Cosmetics are very popular and customers tend to want the same types of products over and over again. There's no point in re-inventing the wheel if customers are already happy with what's out there.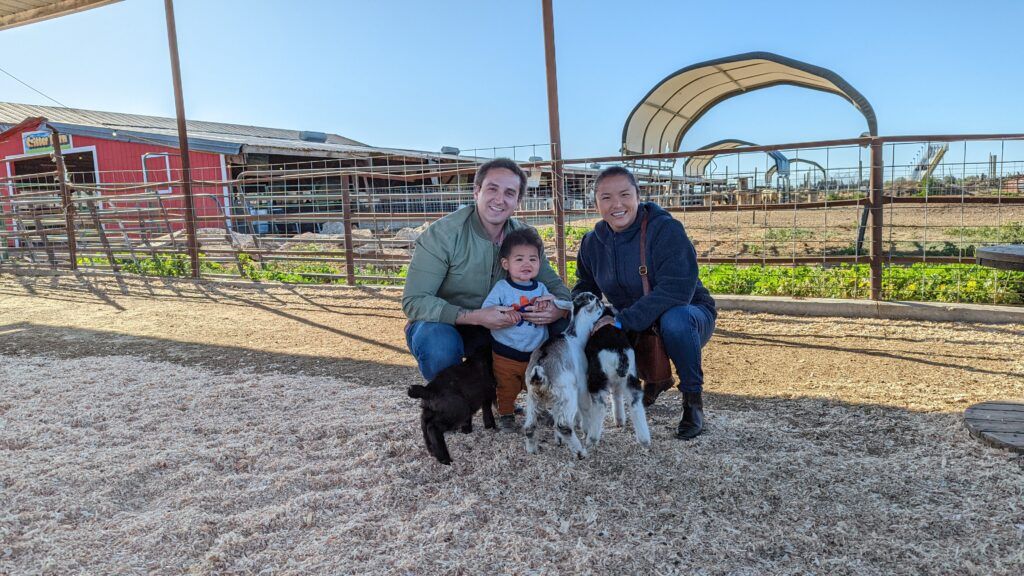 Are You Ready To Work Your Ass Off to Earn Your Lifestyle?
Are you tired of the daily grind? With a laptop and an internet connection I built a small website to generate income, and my life completely changed. Let me show you exactly how I've been doing it for more than 13 years.
Cosmetics can also be an appealing industry for sales. For one thing, the products get used up over time. This means that customers need to keep coming back for more.
There are also many different types of products to choose from, which are often used in conjunction with one another. This means that customers aren't just buying one product, using it up, and then coming back for more. Instead, they may buy a wide variety of items.

The final advantage is that cosmetics tend to sell regardless of the economy. Spending patterns may change and different products could become popular, but you'll generally find that people continue to buy some cosmetics.
Of course, the story isn't entirely sunshine and roses. There are many different cosmetics companies out there – including a number of network marketing ones. These are all competing for the same general audience, so competition is fierce.
SeneGence has one main competitive advantage – its LipSense lip color. This is an unusual product that doesn't smear in the same way that lipstick can.
LipSense may give SeneGence an edge in the market. Still, it's just one product and not everyone is convinced that LipSense is worth the price.
Two Ways To Make Money With SeneGence
SeneGence offers two familiar ways that you can use to earn money. The first is by selling the products (via a website or through reselling).
You can also work on building a team. Team building is a more complicated process, but it does offer the potential for higher income.
In this post, we'll look at both areas, along with how SeneGence stacks up as a way to make money.
Make Money From Product Sales
If you're going to make money from SeneGence, you need to make regular sales of the products. This might sound easy, especially if you like the products yourself. However, makeup is a competitive industry and many people are loyal to their favorite brands.
Convincing people to buy from you instead will involve good sales skills, along with products that are at least as good as competing brands.
For the most part, SeneGence offers familiar products. You'll see similar items from many different companies.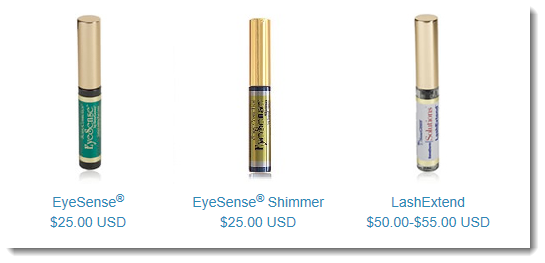 This isn't necessarily a bad thing. These types of products get repeated time and time again because they're popular.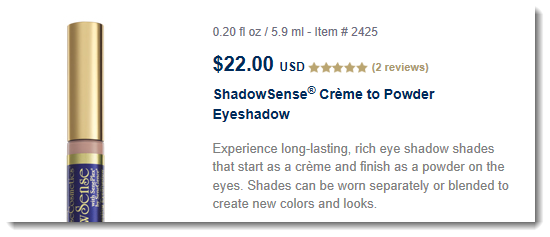 SeneGence doesn't just stick to the familiar either. Some of the products are a little different, while many of the familiar products come in a wide variety of different shades.
The prices aren't too bad for the type of product either. If the makeup is any good, and some reviews suggest that it might be, then there is the potential to make sales.
While SeneGence has many products, the company is most well-known for LipSense. This is considered their premier product.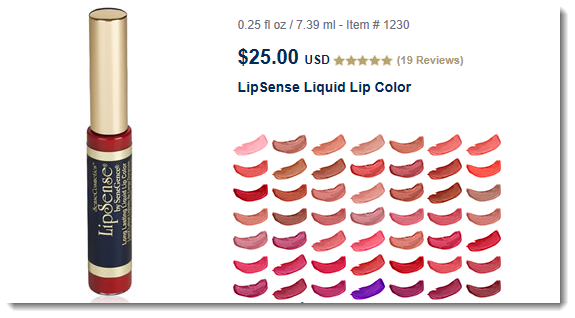 LipSense is a type of lip color. Notably, it is designed to stay in place no matter what, which is a rare feature for lip color.
This isn't just a marketing claim either. LipSense is different than most other lip products and these differences play a role in how the lip color behaves. A key part of this is the use of denatured alcohol.
There are also many different individual colors to choose from. Colors can be combined as well, allowing people to create a color that is perfect for them.
The idea is very appealing, especially as LipSense isn't terribly expensive. True, $25 for a small container is pricier than many other lip products, but the price isn't even close to the top end of the scale.
That being said, customers would need to purchase the lip gloss from SeneGence too (for $20), along with the lipstick remover (another $10). The remover isn't strictly necessary, as the lip color will wear off over time. Still, having the remover on hand could be useful for fixing up application mistakes.
The nature of the color also means that LipSense should help to protect lips from the sun. There are moisturizing benefits too.
The claims from LipSense might sounds extreme. Thankfully, we don't need to take the company's word for it. There are plenty of reviews of the lip color online, many of which come from users, rather than distributors.
Plenty of reviewers do say that LipSense works as claims and will stay on without needing to reapply the color (although, it seems like you do need to reapply the gloss).
However, other reviewers are less enthusiastic. Some say that it produces a burning and tingling sensation. This isn't too surprising, as alcohol is one of the ingredients.

Others mention that needing to reapply the gloss regularly is frustrating. Failing to do so will mean that the lip color comes off. This is a frustrating aspect and it isn't what the company's marketing implies.
Besides, some customers find that the color doesn't stay put even when they follow the instructions precisely.

Another issue is that LipSense is complicated to use. Users need to clean their lips first and then apply three separate coats, allowing each coat to dry before putting on another. A top coat of gloss is then applied.
This process is what makes the color stay put, but this means that the whole experience takes much longer than just putting on some lipstick. Removing the lip color is a little bit more complicated too. LipSense sells an Oops Remover that you can use and various customers have found hacks to get the color off without that remover.
The variety of different reviews suggests a person's experience with LipSense is strongly individual. Some people clearly have bad experiences, while others love the lip color.
The differences might be to do with personal preferences, differences in people's skin, or some other factors. This suggests that, at the very least, you should love LipSense yourself before you consider trying to sell it to customers.
Even then, do you really want to promote something that polarizes customers this much? Making makeup sales is tough enough when the products are very good. Trying to sell a product that frustrates many people doesn't seem like a great way to earn money.
You might have better luck by just focusing on the other products from SeneGence instead, but those are less unusual, so it would take more effort to make sales.
Earning With SeneGence
There are two distinct ways to earn sales alone. The first is to purchase at a discount and then resell. If you do this, then you earn the difference between the price of your distributor price and the amount that the customer pays.
Distributors start off with a 20% discount. This can be increased to 50% by hitting sales targets each month. The breakdown of discounts looks like this:
0 to 99.5 Point Value (PV): 20% discount
100 to 299.5 PV: 30% discount
300 to 749.5 PV: 40% discount
750+ PV: 50% discount
The discount is calculated on a cumulative basis. So, if you have small orders early in the month, they'll be at the lower discount rates.
This model is a frustrating one, as it encourages large orders. It would be very easy to order more than you can sell so that you get a larger discount.
Purchasing first is an odd style with makeup anyway. With so many products and different shades, it would be hard to know what customers are likely to want.
Thankfully, distributors can also work through the Customer Direct Order program. This allows the distributor to order through SeneGence for the customer and the product is shipped out to the customers.
With direct orders like this, SeneGence transfers the distributor's commission to a SeneCash account. The compensation plan from SeneGence never states what the commission rate is.
The best-case scenario is that the compensation rate is the same as for products that you buy and then resell. This rate might even increase with sales in the same way. But honestly, that seems unlikely. If distributors could earn the same amount, either way, there would be little incentive for them to follow the buying and reselling model.
Make Money Building A Team
Recruiting other people and building a team allows you to earn more (well, that's the theory). To do this, you'll need at least a 100 PV order every month.
1 PV is half of a dollar from the recommended retail price. So, a 100 PV order means a purchase of $200 worth of products. The amount you actually pay will depend on your personal discount.
This purchase requirement is frustrating. Sure, there's the potential to make money by reselling the products, but there's no guarantee that you can do so every month.
If you do hit the goal, you can then earn from your 1st Line Distributors. These are the people you recruit directly. You earn 10% from this level.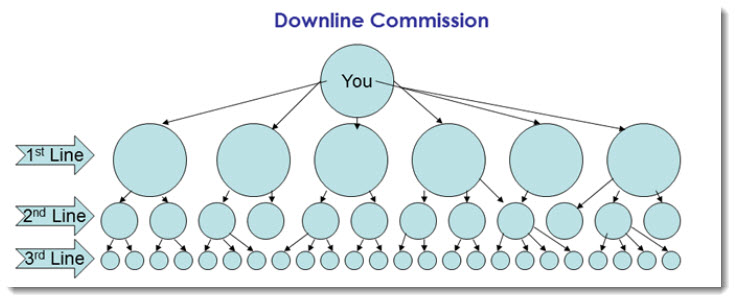 Distributors who hit the appropriate targets can earn the following residual commissions from their downline.
1st Line: 10%
2nd Line: 20%
3rd Line: 30%
4th Line: 5%
5th Line: 5%
These figures are actually pretty impressive. It's rare to see 20% or 30% in residual commission from your downline. You still need to get a large enough downline, of course, while also hitting the requirements for the commissions.
There is also a group sales bonus. This provides another way to earn, but you need to have orders of at least 300 PV per month. The 300 PV requirement alone means that most distributors won't be earning at this level.
Unusually, the requirements to earn from your downline don't seem to be linked to ranks. You mostly just need to hit sales requirements for yourself and your team.
Overall, the team side of the plan is more appealing than is normally the case. Still, the need to buy 100 PV of products every month is frustrating. It's easy to see how real-life could make hitting this goal difficult.
Can You Generate Reliable Income With SeneGence?
The SeneGence Review
SeneGence does offer the chance to make money. You could even earn a reliable income with the company, as long as you could make regular product sales. To do this, you'd need to find an audience of people who are passionate about the brand and interested in using the products.
The items are interesting enough that you could make sales. Even so, it's worth weighing up the idea carefully. Do you really want to be the person who is trying to push your contacts into new products?
Besides, let's be honest, the cosmetics field is saturated. There are countless products out there already. Does SeneGence really have what it takes to stand out?
If nothing else, I recommend only promoting SeneGence if you're convinced. You'll need every bit of your personal enthusiasm and interest to get people to buy from SeneGence.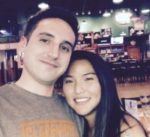 MLM Critic & Author: Nathaniell
What's up ladies and dudes! Great to finally meet you, and I hope you enjoyed this post. I have to be honest though. I'm not a big fan of MLM. Tried it. Hated it.
Affiliate marketing is cheaper, faster, and easier. See for yourself and join millions of other successful affiliates generating income from their blogs!
No inventory. No fees. No recruiting. 3 BILLION potential buyers online.
Reader Interactions