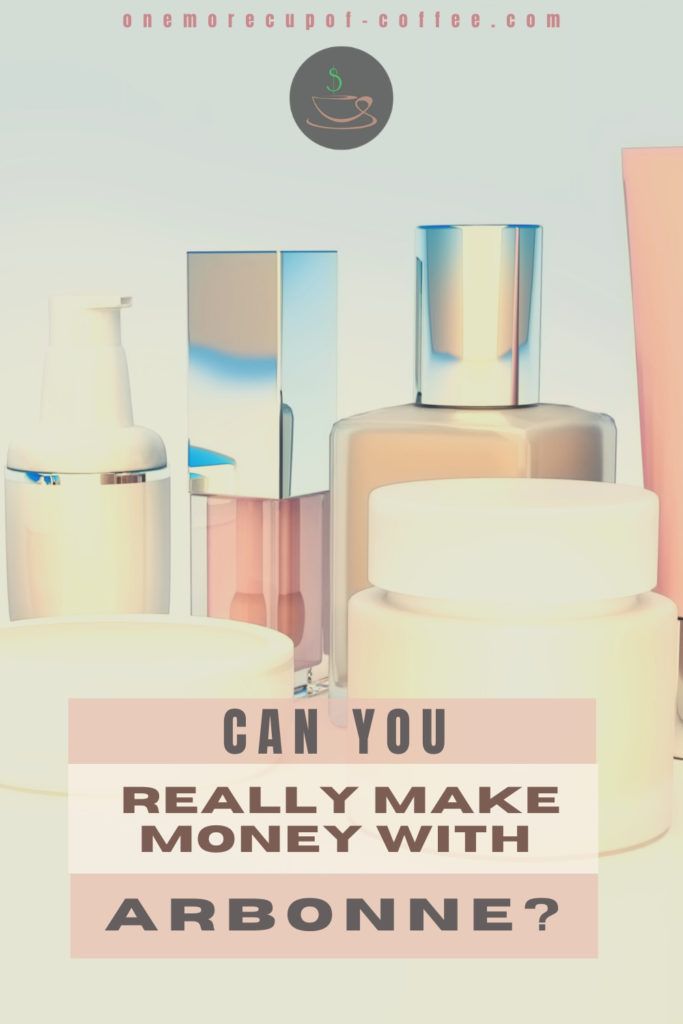 Arbonne manages to cover a few different industries. Their biggest selling point is the way that the products rely on natural ingredients, particularly Botanics. The company uses the phrase 'pure, safe, beneficial' to capture their overall focus.
The types of products being offered aren't especially unusual, but that's hardly surprising. The same types of products – skincare, cosmetics, and health products, are sold by many different companies, largely because of the demand.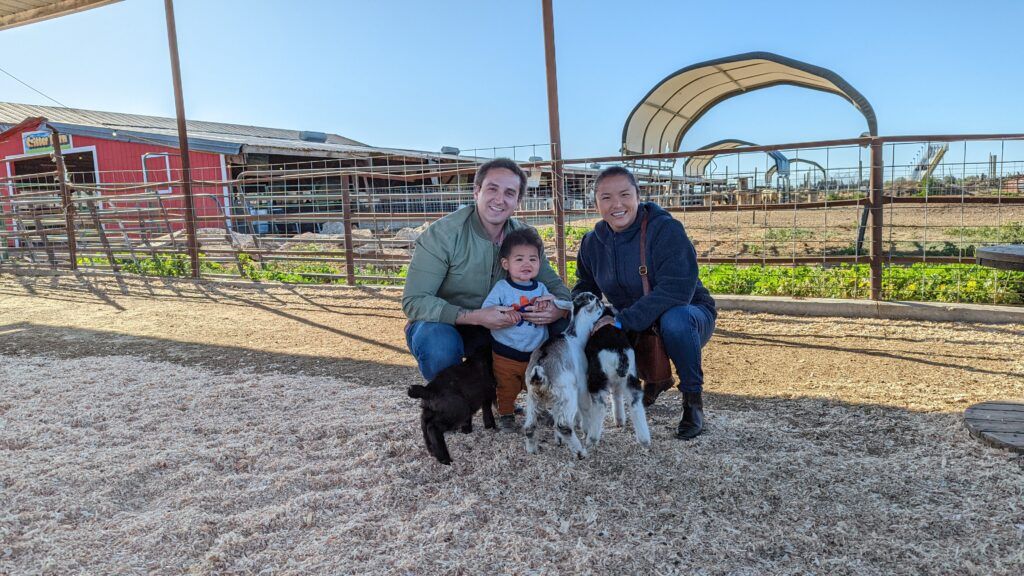 Are You Ready To Work Your Ass Off to Earn Your Lifestyle?
Are you tired of the daily grind? With a laptop and an internet connection I built a small website to generate income, and my life completely changed. Let me show you exactly how I've been doing it for more than 13 years.
The products from Arbonne don't need to be unique to sell well. Instead, they need to be of good quality for their price and make people satisfied. The emphasis on natural ingredients should help to promote sales too.
Operating in this industry has advantages and disadvantages. One good thing is that you're promoting consumable products. This is always good for sales, as customers will run out over time and need to buy more.
Another advantage is the demand. Products for beauty and health are always wanted. There is a wide market too. Arbonne takes full advantage of the market by offering many different product types.
The biggest issue is competition. It's impossible to count how many different companies there are in this field – all offering fairly similar items. To make matters worse, plenty of those companies sell in stores, rather than through distributors. The distributor sales model can be frustrating for customers, as the process takes much longer than to simply buy the products through a store.
Two Ways To Make Money With Arbonne
As an MLM, Arbonne offers two general ways for you to make money. You can make money by selling the products or expand your income potential by building a team as well. The team aspect requires much more work, but there are more opportunities to earn too.
With this post, we're looking at both areas, along with whether Arbonne has potential as a way to make money.
Make Money From Product Sales
Arbonne offers a decent selection of products ranging across skincare, bath & body, cosmetics, nutrition, and a few other categories. Many of their products are on the expensive side, like the examples below.

Even the most basic products from the company tend to be on the expensive side, such as $17 for what looks like pretty standard deodorant. This means that buying anything through the company would get expensive quickly. BTW even organic, brand name deodorant costs less than $10.
However, there are some good things about the products too. One is that they tend not to be too highly hyped. It's pretty common to see MLMs make amazing promises about a product and then fail to back any of them up.
In the case of Arbonne, most of the product claims are reasonable and about what you would expect. For example, this is the product information for vanilla protein shake mix from the company:

The claim doesn't even mention to the potential to lose weight, while similar products from other companies tend to latch onto that claim.
The products also tend to get pretty good reviews on Amazon, such as this for the same vanilla shake mix: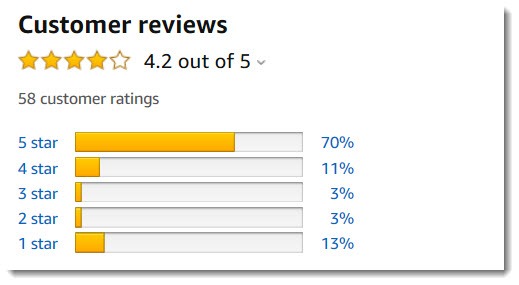 I have no doubt that many of the positive reviews for the product are from distributors, but the ratings suggest that some of them are legitimate too. If they weren't, you would see a lot of five-star reviews and a lot of one-star ones – a very common pattern in MLM.
Additionally, many of the positive reviews for the product are well written, without the hype and with personal stories. One of the most common complaints is the price of the shakes versus their value. Distributors for MLM products rarely take that approach to reviews, instead just going on about how 'wonderful' the product is.
One surprising thing about the company's products is that many of them are on Amazon. This is unusual and most MLM companies try to force users to buy through the company's website or through distributors.
In fact, Amazon seems to be a little bit less expensive than Arbonne's website for some of the items. There are a large number of people on Amazon selling the products, so it looks like some distributors have taken to Amazon as a way of getting better sales, with lower profit.
Product Quality and Uniqueness
Products are one of the most important aspects of any MLM. Most of the time MLMs tend to have overpriced products with hyped up claims that simply don't stand out in the marketplace. This becomes a problem when you are trying to promote the company, as the products don't appeal to most consumers.
One thing I like about Arbonne's products is that they do actually have a selling point. Most of their products tend to be natural or organic and have few (if any) artificial ingredients. This is especially true for nutritional products.
In fact, many of Arbonne's products are around the market average when you take this into account.
They are still expensive products and would be challenging to sell, but at least they seem to be high-quality products that are generally well-liked. To be honest, some people enjoy having a unique brand that they stick to, and there certainly is a market for premium cosmetics.
Making Money With Sales
In the case of Arbonne, users of the site have three options. The first two are for shopping only, letting members buy at standard rates or at discounted rates if they buy enough and pay membership. The last option is where the opportunity aspect of the site comes from.

As an independent consultant, members can theoretically earn money in four ways. The first of these ways is related to what you earn directly by selling to others. The other approaches are all focused on recruitment.

Signing up as an Independent Consultant costs $49. You can buy product packs as part of the registration process, but these are optional. In the beginning, you can earn 35% of the Suggested Retail Price (SRP) as a commission for sales. However, sales to Preferred Clients only provide 15% of the SRP as commission.
Arbonne doesn't specify how you will be making sales. Using a replicated website and/or catalog orders are the most common approaches. Both of these mean that you don't need to keep stock on hand.
Regardless, you will need to make 150 Personal Qualifying Volume (PQV) in sales every month.
While the maximum commission from sales is 50%, you can't achieve this by just making sales. You would need to work on team building as well.
Make Money Building A Team
The team-building side of things is fairly common
Essentially, you try to recruit other people into the company and they become part of your team (specifically, they are your downline). Ideally, those people then recruit others, and so forth. You then earn money from the sales that your team makes, going down multiple levels.
The approach is challenging and it involves a lot of management. After all, it is only really successful if the people you recruit actually make money.
As part of this process, Arbonne relies on a rank system. Each new rank comes with extra chances to earn, along with extra requirements. The first rank provides a 6% override commission on the sales of first-level recruits. Arbonne illustrates the model like this: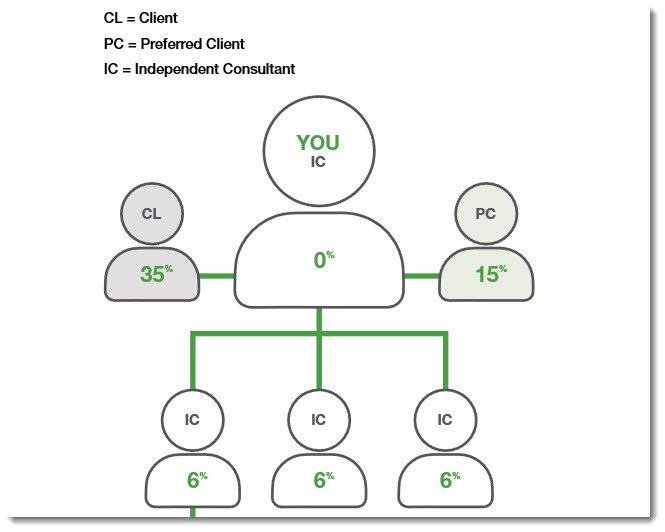 To get the override commissions, consultants need to make 500 PQV in sales every month. This is a large jump from the earlier requirement of 150 PQV. It would also be a tough goal to hit every month.
The next rank is District Manager. This provides an 8% commission on the first level, 2% on the second level, and 1% on the third level. However, commissions for the second and third levels have additional requirements that need to be met.
The process gets more complicated from this point, as consultants earn from their 'district' and from their 'area'. These two groups are different and have their own levels and compensation percentages.
This isn't the end of the complexity either. By the end of the compensation plan, consultants can earn from Districts, Areas, Region, and Nation. The full breakdown looks like this: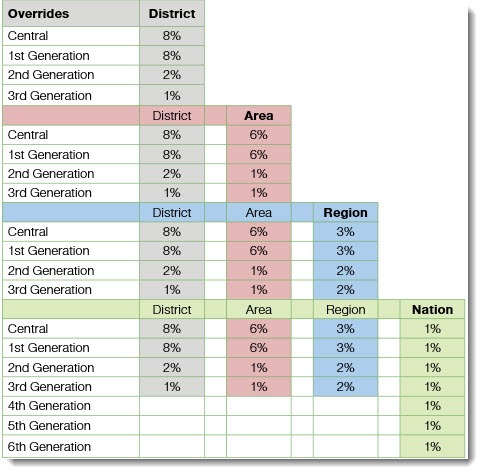 This is one of the most complicated compensation plans that I have seen, especially as there are many requirements and rules that aren't seen on this basic breakdown.
Potential for Profit
Under the MLM model, you do have the potential to earn money, but most people who join won't. For example, this is a table of success during 2018 by Arbonne members. The figures are only for distributors who make money. Those that do not earn at all are not included in the statistics.

Based on this table, 66% of consultants never get past the initial rank. Those consultants have an average income of $839 a year. That's roughly $70 a month – and that's the average! Many consultants at this rank will earn less.
24% of consultants fall into the next rank. This one has better outcomes, with average annual earnings of $3,851. Even so, that's still only an average of $320 a month. This isn't much when you consider the amount of work that is involved with hitting this second rank.
Can You Generate Reliable Income With Arbonne?
The Arbonne Review
Being a distributor or consulter for a company like Arbonne is always challenging, but creating a reliable income is possible. To do so, you have to find people who are willing to buy the products from the company or sign up as a distributor.
Arbonne does have an advantage over most MLMs in that you are promoting a product that is somewhat appealing and there are some key selling points to it. Even then, you still have to compete with all of the similar products out there, as well as other distributors and all the versions of the products that are sold online.
If you don't have a wide circle of friends and contacts, the process of sales and recruitment can be difficult. Without training on how to get your business online and reach out to interested parties through search engine marketing or paid advertising, you're stuck being that "MLM friend", who is always two sentences away from a speech about financial freedom and how these products changed your life for the better.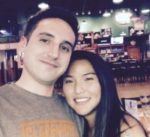 MLM Critic & Author: Nathaniell
What's up ladies and dudes! Great to finally meet you, and I hope you enjoyed this post. I have to be honest though. I'm not a big fan of MLM. Tried it. Hated it.
Affiliate marketing is cheaper, faster, and easier. See for yourself and join millions of other successful affiliates generating income from their blogs!
No inventory. No fees. No recruiting. 3 BILLION potential buyers online.
Reader Interactions