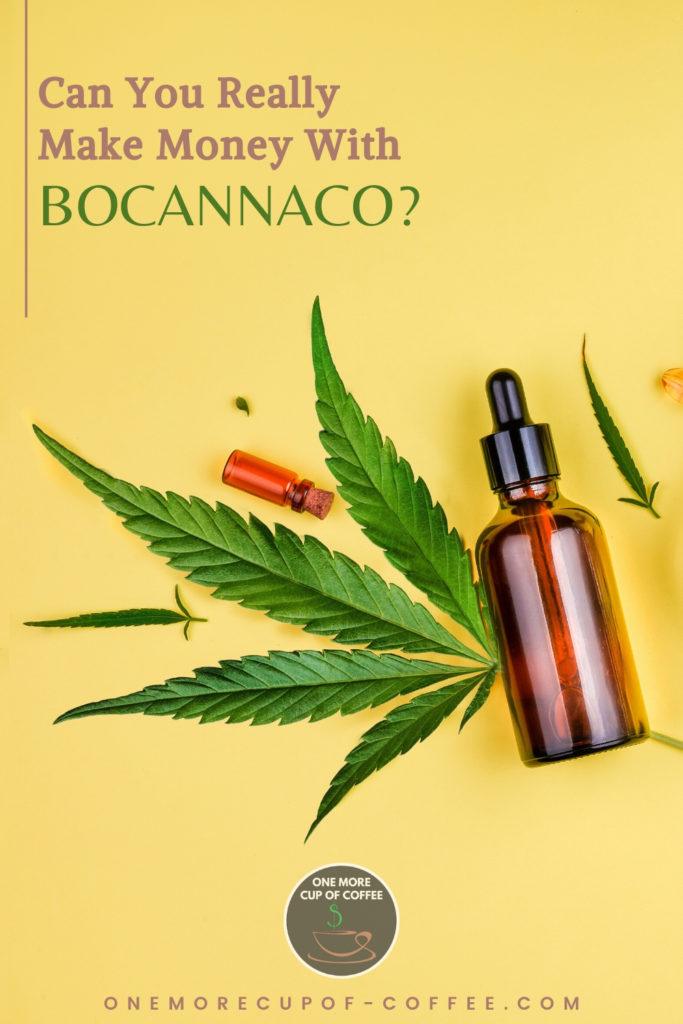 Bocannaco is another company that operates in the CBD oil field. The idea has recently become incredibly popular, with many companies jumping on board and offering a variety of different CBD-related products.
The appeal is easy to see. CBD oil contains many of the compounds from cannabis, but it has no psychoactive properties. It could, therefore, be a way for people to access some of the potential health benefits linked to cannabis.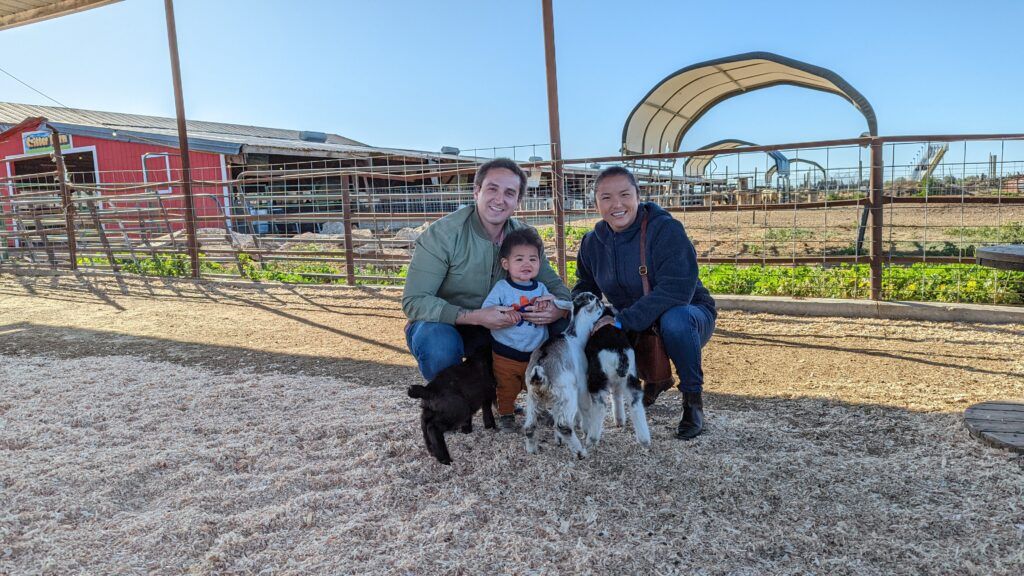 Are You Ready To Work Your Ass Off to Earn Your Lifestyle?
Are you tired of the daily grind? With a laptop and an internet connection I built a small website to generate income, and my life completely changed. Let me show you exactly how I've been doing it for more than 13 years.
This idea can be seen in some of the marketing for CBD oil too. Many companies offer health products alongside CBD oil, which helps to cement the relationship.
Another advantage is that CBD oil is consumable. This means that satisfied customers will need to come back for more, creating the chance to make regular sales.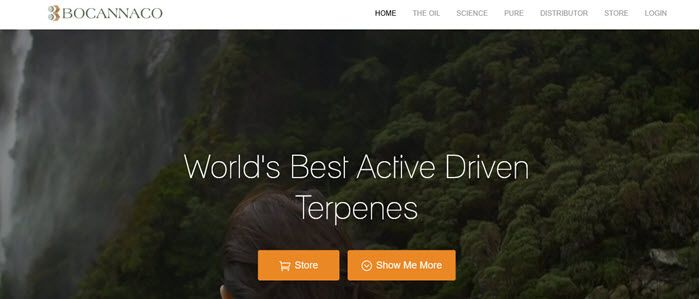 These aspects make CBD oil an interesting field. Just be aware that demand for the oil varies. While some people may buy CBD oil regularly, others may not be interested at all.
This all brings us to one key question – what about Bocannaco? How do the company's products compare and is there money to be made?
The company does have some immediate disadvantages. Not only is it new to the field, but it also has a limited selection of products. While neither of these problems makes Bocannaco an impossible choice for making money, they are limitations to be aware of.
Two Ways To Make Money With Bocannaco
Bocannaco is an MLM. This means that you can make money with product sales or by building a team. The team approach tends to be more complex, but also offers higher income potential.
We're looking at both areas in this post, then considering how well Bocannaco works as a way to make money.
Make Money From Product Sales
The first thing to mention is that Bocannaco focuses more on their underlying concept than on the actual products that they offer. For example, their sales page highlights the idea of having the 'World's Best Active Driven Terpenes', even though they never define exactly what the phrase means.

You'll probably find that many of the marketing claims made apply to CBD oil from any company. Regardless, it's never a good sign when a company focuses more on rhetoric than on their products.
When you get down to it, the main product that Bocannaco offers is a 30 ml container of CBD oil with 1,000 mg concentration.
This is promoted as being much purer than competing products. For example, Bocannaco talks about how other companies create 'Frankenstein' products, while theirs comes from the plants.
Bocannaco's oil also comes from non-GMO and organic hemp, which is meant to be another advantage. Of course, those particular claims also apply to many other CBD oil companies, so they don't mean all that much.
The marketing suggests that oil is more bioavailable, which could mean increased health benefits. But, it's debatable whether this is actually the case or not.
Beyond this, there is also a 1,500 mg concentration oil, along with a CBD oil hydration stick, gel, and face mask. That's it. Five products.
Promoting a small product line is never easy. With few products to offer, your potential audience is often limited. Plus, all of these products are CBD-related. They simply won't appeal to everyone.
Bocannaco doesn't offer much evidence to support the idea that their products are powerful. Most of the information on the site is simply hype or applies to any type of CBD oil.
For that matter, Bocannaco doesn't provide certificates of analyses for their oils. This is a major oversight, as many of their competitors have these certificates. Customers who are interested in CBD oil may already know to look for the certificates.
To make matters worse, the company is pretty new. They don't have an established reputation and there are barely any reviews on the products themselves.
Needless to say, making sales would be challenging. You would have to heavily rely on marketing hype, as there is no way to prove that the oils are better than other brands.
As for sales, Bocannaco distributors rely on a replicated website. There's no need to buy the products and resell them, so the risk is relatively low.
The catch is that you just earn a 15% commission on sales. This is actually a lower rate than many CBD affiliate programs, which is a bit concerning. There's no way to increase the rate either.
15% commission is an unusually low rate for an MLM. Some companies may start out this low and increase the commission as people make sales or increase in rank. To be stuck at 15% the entire time is very limiting.
Make Money Building A Team
Bocannaco follows an unilevel design with their team building. This system means that your downline is structured roughly like a pyramid. Recruits are placed in levels based on who recruited who.
With this design, anyone you recruit directly is in your Level 1. Their recruits go in your Level 2 and it follows on like that.
With Bocannao, you can earn from up to seven levels, starting off with a 10% commission from your first level. 10% doesn't sound like much, but it is a high figure for residual team commissions. After all, these are commissions on sales that you're not making yourself.
Most companies require you to move up ranks to earn from the deeper levels. This isn't the case with Bocannaco. Instead, you just need to make sales.
It only seems to take five personal sales to make you eligible to earn from your entire downline. Honestly, this is pretty impressive. The style means that you don't need to worry about whether your team members hit sales targets.
There is also a bonus for the first sale to each new customer. This is between $3 and $20. The exact amount depends on where the customer falls on your downline.
Bocannaco only provides basic details on their compensation plan. There are many pieces of information missing, including what members need to do to remain active.
The phrasing on Bocannaco's site suggests that there is an ongoing requirement. This is likely to mean that you need to make some sales every month to remain active. The sales target may be higher if you hope to earn from your team too.
Sales targets tend to be frustrating. After all, customers don't purchase products consistently throughout the year. You're likely to find that some seasons are better for sales than others.
Your own life may be unpredictable too. Hitting sales targets could become even more difficult if you have challenges some months, like an illness or injury in the family.
Finally, there could be other bonuses and/or complexities in the compensation plan. This is the problem when companies don't provide many details in their compensation plan. You never know what to expect.
Can You Generate Reliable Income With Bocannaco?
The Bocannaco Review
The commission rate on sales for Bocannaco is very low for an MLM, so it might be important to focus on recruiting members too. Once you get on that recruiting train, you turn into a team builder, not a seller, and that puts up red flags in people's minds. "Do you want to join this biz op?!"
It's always important to think seriously about any business that you're going to get involved with. The question isn't whether you can make money, but whether the system is sustainable.
One immediate problem here is that Bocannaco only has five products. Plus, they're all related to CBD oil.
This means that you're limited to an audience who is interested in CBD oil. I know that CBD oil is popular, but let's be honest, plenty of people aren't going to want the oil. After all, it's not cheap and some people won't believe in the potential benefits.
You're also relying on the idea that CBD oil will stay popular. Will it? There are no guarantees. Focusing on a single product angle and only a few individual items means that there's little you can do if the popularity of CBD oil changes.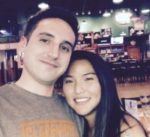 MLM Critic & Author: Nathaniell
What's up ladies and dudes! Great to finally meet you, and I hope you enjoyed this post. I have to be honest though. I'm not a big fan of MLM. Tried it. Hated it.
Affiliate marketing is cheaper, faster, and easier. See for yourself and join millions of other successful affiliates generating income from their blogs!
No inventory. No fees. No recruiting. 3 BILLION potential buyers online.
Reader Interactions