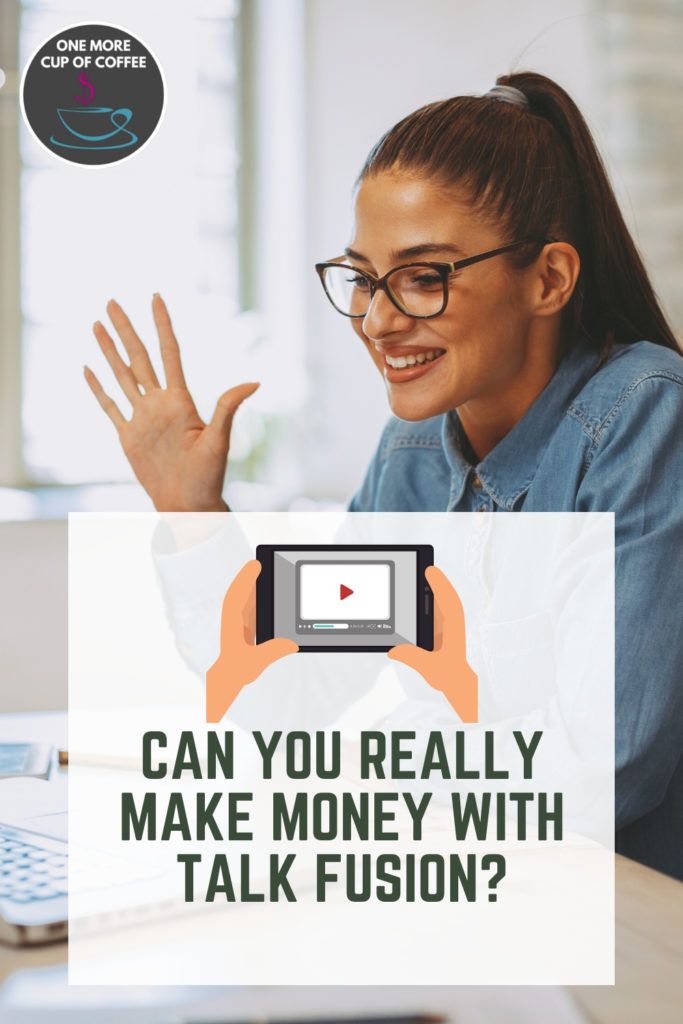 Talk Fusion could be considered a technology network marketing company, as they are offering a technology-based set of services. The entire business focuses on the idea of using video communication in various ways, including video emails, video newsletters, video chat and more.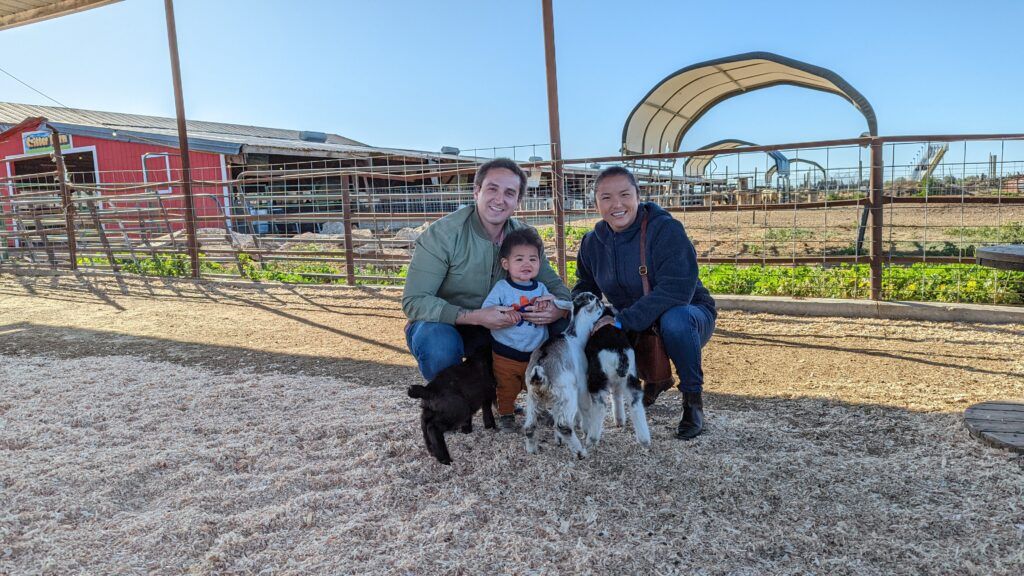 Are You Ready To Work Your Ass Off to Earn Your Lifestyle?
Are you tired of the daily grind? With a laptop and an internet connection I built a small website to generate income, and my life completely changed. Let me show you exactly how I've been doing it for more than 13 years.
Sounds cutting edge, right?
I imagine that I'm not the only person skeptical about this whole idea. Video communication is pretty common these days. Most of us can video chat from our devices. And, video email? Well, assuming that you want to do this, it isn't too difficult.
So, does Talk Fusion have anything stand out to offer or is the company just being absurd with their hype? Let's take a look.
Two Ways To Make Money With Talk Fusion
First of all, let's talk about making money. The most basic approach is to sell the various Talk Fusion products (well, let's be honest, they're services). To earn more, you would also need to work on building a team.
In the next sections, we're going to examine these two areas and talk about the implications for making money.
Make Money From Product Sales
The main product that Talk Fusion emphasizes through sales videos and on their main website is video email.

However, you can see from the screenshot below, that YouTube and Gmail are able to do this without a problem, and for free. If privacy is an issue, there are privacy settings on your videos that you can change, including not allowing public access or requiring a password to to watch.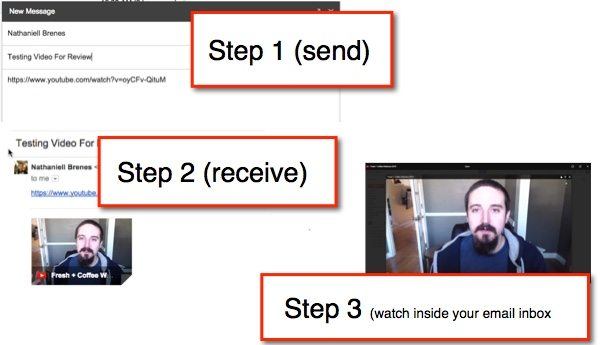 This basically makes this service completely obsolete except for business use.
I actually do think that video in small business email could be fun, engaging, and useful. And, in fairness, the templates that they offer are different than simply embedding a video in an email.
But as I was watching their examples, I couldn't think of one time that I actually watched a video in a promotional email.
I suppose it's possible that Talk Fusion is so cutting edge that no businesses I've ever associated with have even considered using email. However, I think it's more likely that there are other issues not being addressed like data usage, click stats, and actual minutes watched. Just a guess though.
How about you as a web user? Would you watch a random video that turned up in your inbox? I'm guessing probably not.
The other products/services on offer are video newsletters, video chat and live meetings. None of these are exceptional ideas and again, there are alternatives. Skype is free, so basic users aren't likely to pay for access to software for video conferencing.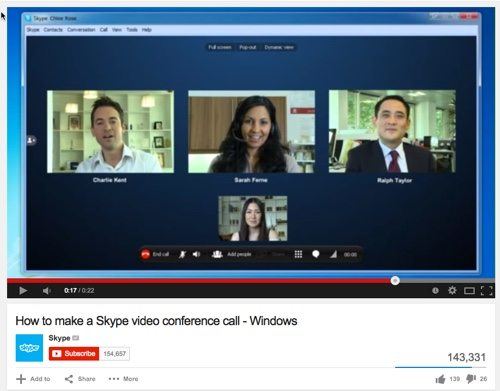 As far as businesses go, why would they pay those fees for an unpopular, unknown, MLM company when they could use a trusted name like Adobe, Citrix, or Cisco? Talk Fusion does provide some comparisons that paint their service in a good light. Just be aware that the sections may be cherry-picked somewhat (so, the other services may shine in ways that Talk Fusion doesn't highlight.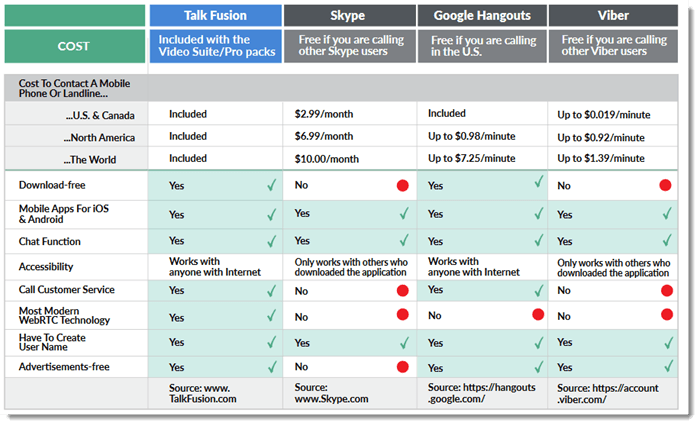 There are also other products which are video-based like mobile video messaging, but honestly, with stuff like Snapchat, FaceTime, and the hundreds of other apps that do the same thing, you are entering an uphill battle with convincing people that your product is best.
In a nutshell, yes, there are real products to market from Talk Fusion. No, they are not cutting edge. It was clear to me after reading the literature on their website and on other places around the web that the focus of Talk Fusion is recruiting people into the system to be distributors.
You could use the various comparison tables to make Talk Fusion sound amazing. Even then, you'd might need some impressive sales skills to pull off the deal.
Now, if the products were cheap enough, making sales could be a realistic goal. As you can probably guess – they're not. There are three purchasing options, starting at $99 as a one-time fee and then $10 per month.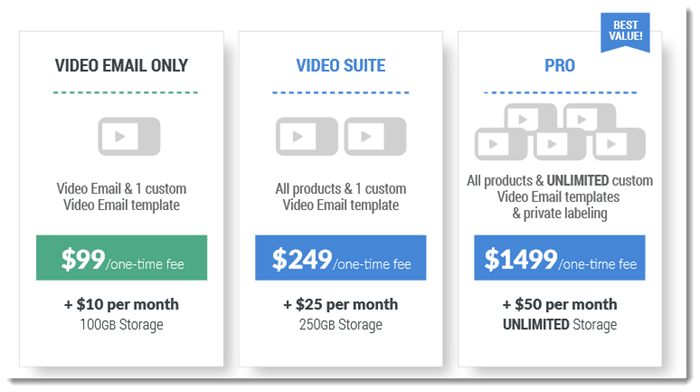 There is a comparison table that compares Talk Fusion to other services (Bomb Bomb and CoVideo, both of which I've never heard of). Talk Fusion does well in the comparison, but what does that even mean? That Talk Fusion is better at video emails than two random competitors? This would only be interesting to people who want the services that Talk Fusion has to offer.
Personally, I'm not convinced. $99 isn't too much for a good piece of software (I've paid more for training before). But, the price is up there for a service that most people won't have heard of. You won't just need to convince customers that Talk Fusion is a good company, you'll also need to convince them that video emails are something that they need.
Every purchase tier has an ongoing cost too. So, if customers stop paying for any reason, they walk away with nothing. Oh, and customers only get one custom video template, unless they're willing to shell out almost $1,500 as an initial fee.
There's one final thing to mention about the pricing – it focuses almost entirely on the video email side of things. If someone just wanted the live meetings feature or perhaps the video chat – they'd still need to pay $249 initially and then $25 per month. That's a big ask.
The Income Side Of Things
Typical of MLM, Talk Fusion has an extremely complicated compensation plan that takes an entire 15 page document to explain the rules of how you make money with them. That's insane. I actually do make money online and I can explain what I do in one or two sentences.
This unbelievably long document is full of pictures of lavish vacations, sports cars, and other incentives. While it would be possible to hit those rewards, only a fraction of distributors are ever likely to get there.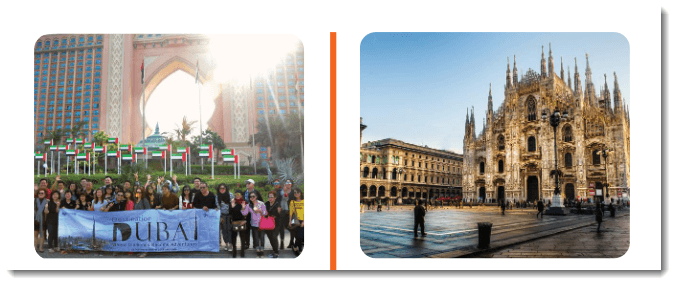 They are very clever to give their payment levels cute names. You start off as Gold and work your way up all the way to Imperial Blue Diamond (One step up from Ambassador Blue Diamond, WOW).
Along the way there are various hoops you have to jump through to get paid. However, your basic commissions are very easy to understand: You get paid 10% of the initial sales price.
But, that's it. There's no way to increase the commission rate beyond 10%. You're also just getting paid on the initial package that customers buy. Customers also pay a monthly fee, but you don't make commissions any money from that side of the process.
Instant Payments
Talk Fusion focuses on being the 'first and only company to pay commissions instantly'. They do this by offering a Global Cash Card, which is a debit card that you can withdraw from.
I'm not convinced that Talk Fusion is the only company to do this (How would they know anyway? There are a lot of MLMs out there and many of these change their approaches over time).
Even if they are, the idea isn't as great as it seems. You're using an unusual type of card, so you're likely to get a fee if you want to withdraw the cash. Talk Fusion also charges a $0.25 fee per commission.
While that fee is low, it's still frustrating. Besides, Talk Fusion only provides 10% commission to begin with – one of the lowest rates in the industry.
Make Money Building A Team
The next aspect of the plan involves team building. Talk Fusion uses a binary model, where you build two teams below you (which means that you need two recruits to get anywhere).
Basically, you earn commissions from the sales of your lesser team, whichever that happens to be for the pay period. The commission rate starts off at 10%.
It is possible to get 20% commission from your lowest performing team instead. To do so, you need to hit one of two requirements:
Getting 2,000 in Group Sales Volume for your weaker leg during a commission week.
Getting 400 Personal Sales Volume in both teams and 25 monthly Personal Sales Volume.
Thankfully, you just need to hit one of these targets once to get to the 20% level and stay there.
The sales volumes are broken down like this:
Video Email ($99): 40 SV
Video Suite ($249): 200 SV
Pro ($1,499): 600 SV
There is no consistent relationship between dollar value and sales volume, which makes things a little more confusing to calculate.
There are also other aspects of the team, including a matching bonus based on your rank in the company. While bonuses like this can be powerful, most people are never going to get a large enough team to make much with them.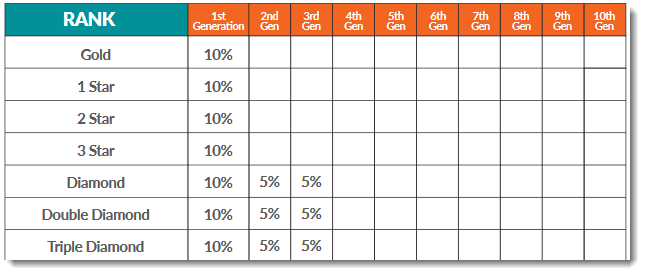 We're not going to examine all of the bonuses and systems in place for Talk Fusion. But, there are a couple of other things to mention.
One is that there are earning caps based on your rank in the company. This makes moving up through the ranks essential for making the most money.
The other area to talk about is the rank requirements. These are simpler than most companies and largely just focus on the sales volume of your lesser leg. However, the sales requirements do get high fast (hitting 2,000 by the third rank).
At the later ranks you also need to have two personally sponsored members of the previous rank in one of your teams. So, if you want to be a Presidential Blue Diamond (sigh… what is with the names?), then you need two Royal Blue Diamonds in one of your teams.
I know I'm being pretty harsh on Talk Fusion, but honestly, the company doesn't have much going for it. Their compensation plan is typical and their products don't stand out. I'm not the only one who thinks so either. Take a look at the Talk Fusion Income statement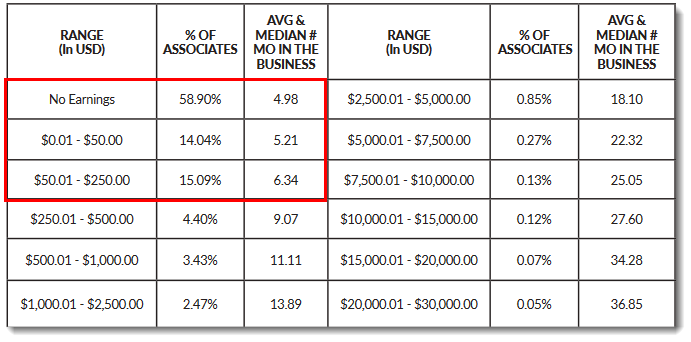 Almost 60% of distributors earned nothing at all in 2018. In total, around 88% of distributors feel within those first three income tiers. So, almost 90% of distributors earned less than $250 in an entire year.
Who knows how much those distributors paid in that time. After all, the second tier product package costs $249 and then $10 a month. If any of these distributors purchased that pack, they would have lost money.
Can You Generate Reliable Income With Talk Fusion?
Talk Fusion Review
Honestly, you can make money with any MLM, including Talk Fusion. Regardless of how complex the compensation plan might be, you are getting paid for sales and this is the part that matters the most.
Even so, please take the time to honestly think about whether you could make regular sales with Talk Fusion. If nothing else, I imagine that you would need a strong online presence. You'd also want to develop a compelling sales pitch, one that highlights every good aspect of Talk Fusion.
It might be possible to find a good audience for the products from Talk Fusion. If you can do this, then the potential to earn becomes high. Just remember that many people aren't finding success with the company, so you might have your work cut out for you.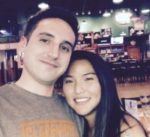 MLM Critic & Author: Nathaniell
What's up ladies and dudes! Great to finally meet you, and I hope you enjoyed this post. I have to be honest though. I'm not a big fan of MLM. Tried it. Hated it.
Affiliate marketing is cheaper, faster, and easier. See for yourself and join millions of other successful affiliates generating income from their blogs!
No inventory. No fees. No recruiting. 3 BILLION potential buyers online.
Reader Interactions