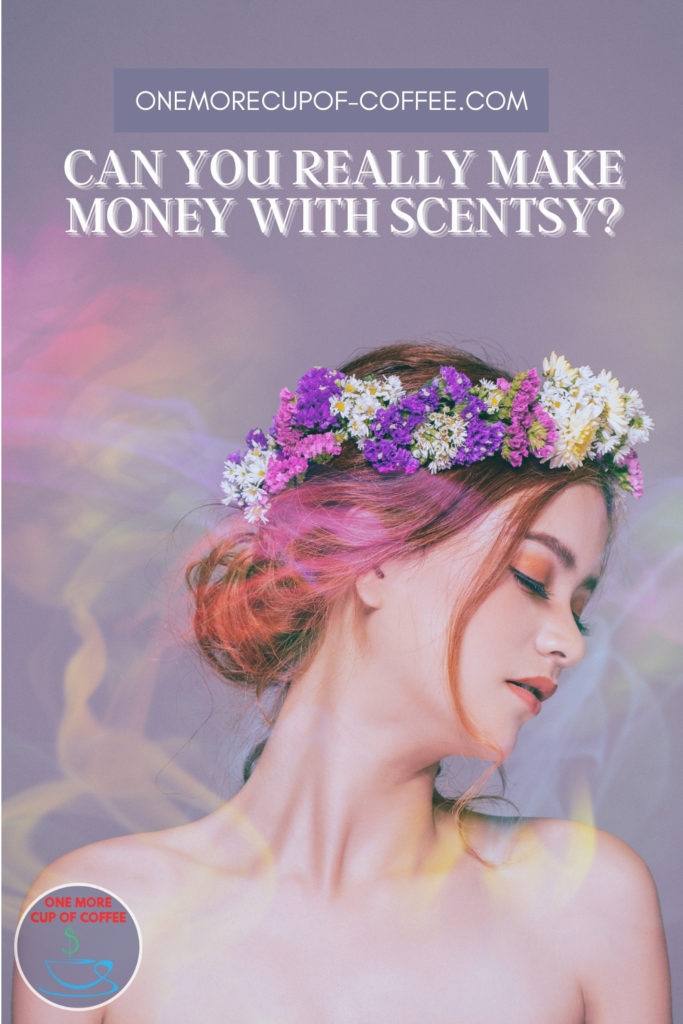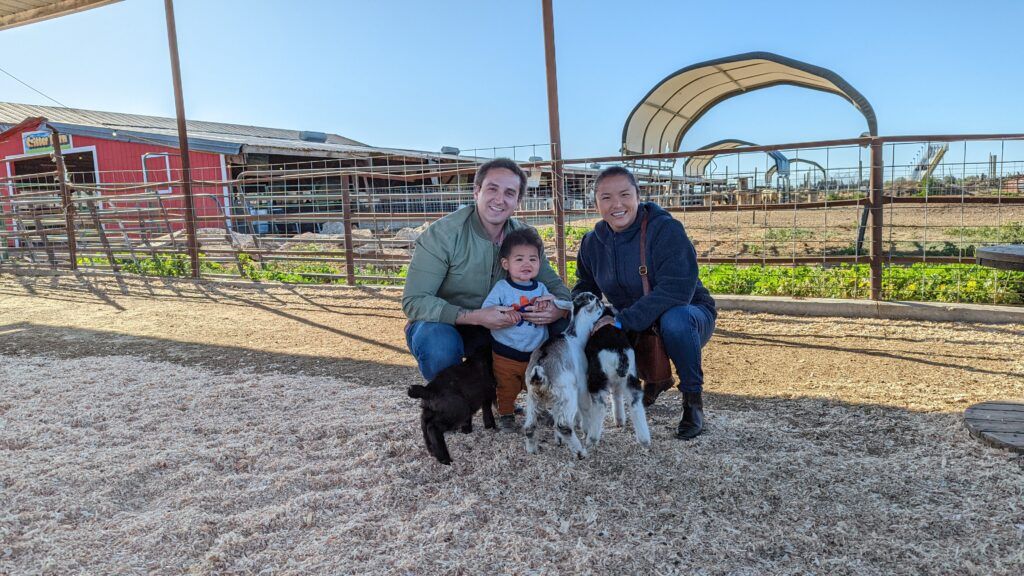 Are You Ready To Work Your Ass Off to Earn Your Lifestyle?
Are you tired of the daily grind? With a laptop and an internet connection I built a small website to generate income, and my life completely changed. Let me show you exactly how I've been doing it for more than 13 years.
Scentsy is a popular and appealing company for anyone who loves fragrance. It's a bit of an unusual network marketing company, as the emphasis is on scents, rather than on candles or any single product type.
The appeal is easy to see. Candles and other scent-based products are often popular. They can be a fantastic way to make a room smell good or to set the mood. Many of the items are consumable too, which is good news for distributors. It's always easier to make repeat sales if the customer can use the product up.
If you've ever looked at the candle and wax melts section in Walmart or somewhere similar, you'll know that there is a large market for this type of product. It's also one that naturally lends itself to in-person sales, simply due to the smells involved.
Opinions on Scentsy itself are mixed. Some people have had problems getting the products or aren't excited about the scents. Others love the products and are likely to come back for more.
While Scentsy is an MLM, it uses a less complicated compensation plan than most. The style means that there is more potential to earn money, especially for people who plan well.
Two Ways To Make Money With Scentsy
Scentsy uses the typical approaches that you'll find in any MLM. The main way to make money is by selling the products. This can be done in-person or online. Consultants can increase their income potential by building a team. Doing so allows them to earn higher commissions from their own sales, along with income from the team's success.
This post examines both of these areas and the way that they work. I conclude by considering how well Scentsy works overall as a way to earn.
Make Money From Product Sales
The first way to earn is the logical one – selling products. Scentsy does a great job of making the products look appealing.

There are also many types and scents to choose from, along with tools to take advantage of them. The combination of consumable and non-consumable products should work well for sales. The sheer amount of options is also fantastic.

Scentsy takes an interesting approach to commissions. Members start as an Escential Consultant. In this role, they earn a base 20% commission on all sales.
The next rank up is a Certified Consultant. Certified Consultants earn 25% commission. Getting to this rank involves hitting 1,000 Personal Retail Volume (PRV). This is likely to equate to $1,000 of products.
1,000 PRV might sound difficult, but you only need to hit that target once. The transition from Escential Consultant to Certified Consultant is permanent. Members will never drop back to the 20% commission rate.
It's also worth mentioning the ongoing requirements. Members need to generate at least 200 points in PRV in a month, but only once every four consecutive months. As such, the requirements are lower than for many other MLMs.
Do The Products Sell?
To earn money with Scentsy, you need to be making consistent sales. This is where product quality matters. You'll never find a product that everyone loves, but you want to be selling something that many people want to buy.
Scentsy does have some advantages here. Their products are well packaged and the company has excellent marketing approaches. Some of the items tend to get positive reviews too, especially the warmers.
There is also plenty of variety in the product type and the scents that they have on offer. There are even some very unusual items for kids. It also helps that the scents are specific to Scentsy. While you might find some from other similar companies, you're unlikely to find identical scents or items elsewhere.

Of course, it isn't all good news. One of the most common complaints is that the scent of the products is weaker than many other brands. This is problematic, as the items are also more expensive than what you might find in Walmart or a similar location.

The strength of the scent will vary from one product to the next. People do also have different sensitivities to smells. You might find that some people love the scents, while others hate them.
When products have mixed reviews like this, the best approach is to try them out for yourself. If you're passionate about the scents and think that others will be too, then you may be able to sell them effectively. If you're on the fence, it might be best to avoid Scentsy. It's very difficult to promote products when you're not even convinced about them yourself.
The Sales Process
Scentsy is more flexible than most other MLMs. They offer three different ways that you can make sales.

The in-person area talked about in the image refers to the party model. This is a common style and involves holding events at the homes of friends. The person hosting the party gets various perks (if enough sales are made at the event). The perks encourage them to invite as many people as possible.
This type of party can generate sales, partly because there is social pressure on the participants. Parties also work well with Scentsy products, as customers will want to smell them before making any purchases.
Just be aware that parties can be frustrating. They take time and there is no guarantee that people will buy anything. You may end up spending money too, as you're meant to be offering samples and maybe providing snacks as well.
The other two methods are more flexible and allow you to access a wider audience. Even then, they're still limited. Regardless of how you make sales, Scentsy requires you to use a party ordering setup. This means that people can only make orders when they have an active party. You have to close out that party before anything will ship from the company.
It's a frustrating design and means fewer options for you and your customers.
Make Money Building A Team
Scentsy keeps its structure for earning through a team relatively simple. For one thing, the company uses a unilevel design. This means that the precise structure of your downline doesn't matter. Your goal is to simply to recruit people who then recruit others. You don't need to worry about where your recruits are placed in your team or anything like that.
Scentsy doesn't have many ranks either. There are only six ranks that involve team building and the initial two that don't. The image below shows the commission rates from the team building ranks.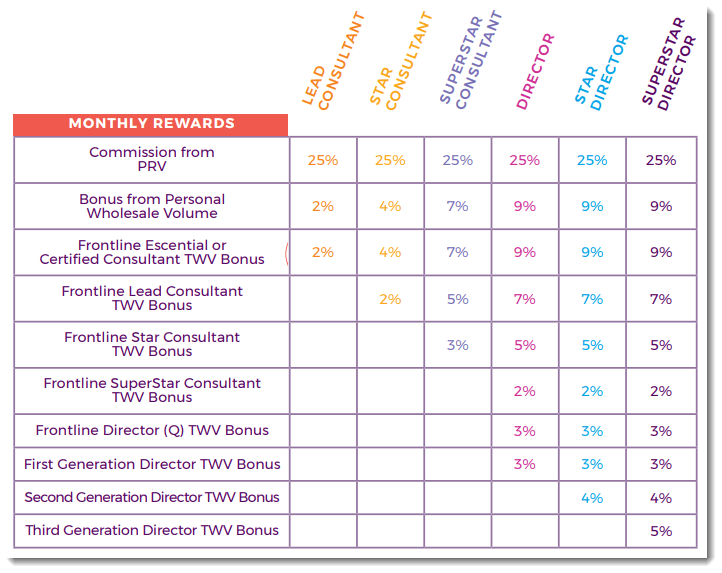 One notable feature is that you're getting a bonus of 4% to 9% on your own sales based on your rank. This is an unusual approach and one that offers extra income potential.
As always, the requirements to progress up a rank increase as you go along. This pattern means that most people don't get too far in the system and their earnings are limited as a result.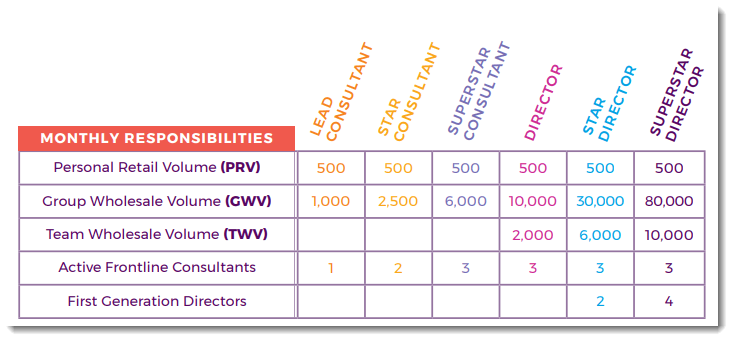 The requirements to hit ranks with Scentsy are surprisingly low. You can even progress up the ranks with a relatively small team. The main limitation is that the highest two ranks require that you have either two or four first-generation directors in your team. This may be harder to pull off.
Can You Generate Reliable Income With Scentsy?
The Scentsy Review
While the MLM model is limited, Scentsy has a better style than most. This increases the potential to make a reliable income as a Scentsy member. Even so, the system isn't as easy as it sounds.
One limitation is that you need to make consistent sales. Sales are often easy at first, as people are interested in the new products and may simply want to help you out. This type of traction doesn't last. Customers tend to get bored with the process fairly fast. After all, there are plenty of similar products in the market place.
Pitching the same products to the same audience over and over again isn't going to work, especially if that audience mostly consists of friends and family members. If you want the system to work, you need to expand your customer base over time. The training from Scentsy and whoever recruited you probably won't be enough to achieve this.
It's also worth remembering that you're never working for yourself. Scentsy might offer more flexibility than a conventional job, but you're still just acting as a salesperson for them. You don't have full control over your own income. You can also lose your income stream entirely if Scentsy stops trading or moves away from the network marketing model.
Personally, I always prefer building a business where I have control. That way I can grow my income over time and make sure that the rug doesn't get pulled out from under me.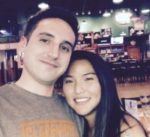 MLM Critic & Author: Nathaniell
What's up ladies and dudes! Great to finally meet you, and I hope you enjoyed this post. I have to be honest though. I'm not a big fan of MLM. Tried it. Hated it.
Affiliate marketing is cheaper, faster, and easier. See for yourself and join millions of other successful affiliates generating income from their blogs!
No inventory. No fees. No recruiting. 3 BILLION potential buyers online.
Reader Interactions