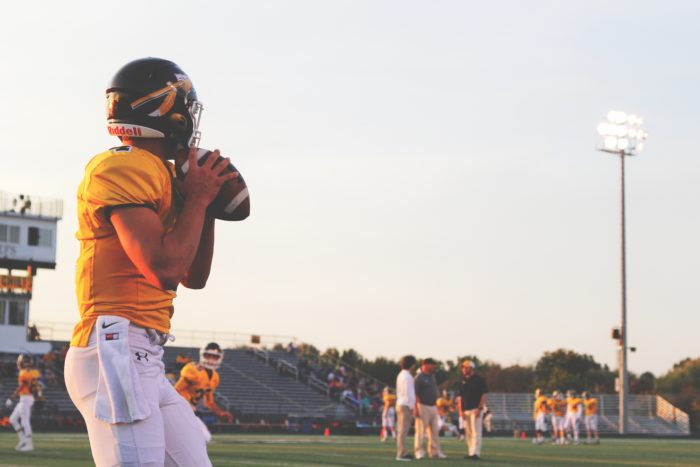 A lot of people play fantasy sports for fun. But did you also know that you can also turn it into a side hustle? Can you really make money playing fantasy sports, and is it worth it to try?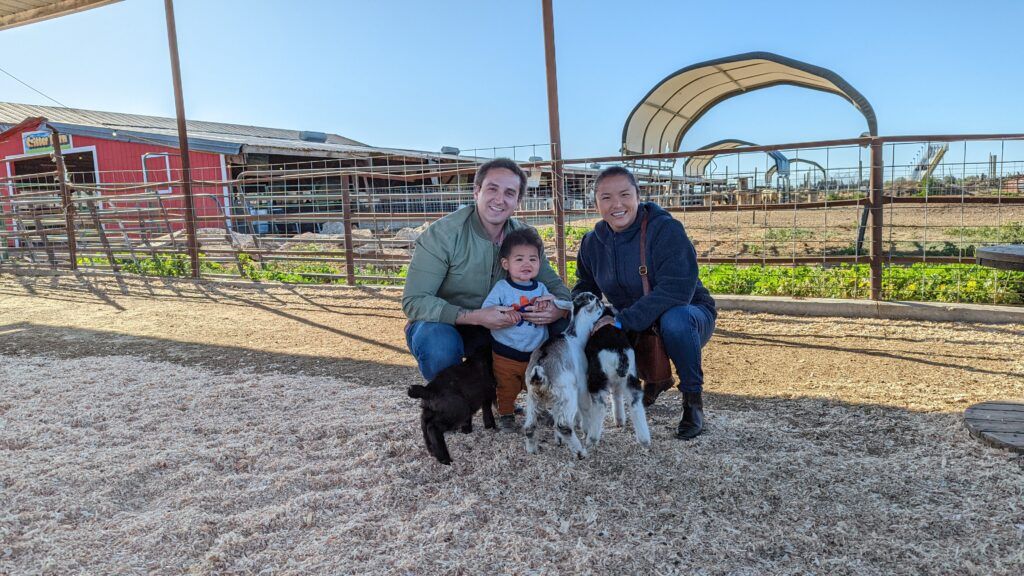 Are You Ready To Work Your Ass Off to Earn Your Lifestyle?
Are you tired of the daily grind? With a laptop and an internet connection I built a small website to generate income, and my life completely changed. Let me show you exactly how I've been doing it for more than 13 years.
In this post, you're going to learn the answers to these questions.
Let's dive in.
How To Make Money Playing Fantasy Sports
Fantasy sports are a hobby for most people who play them. But there is also the potential to make some money doing it.
I've done some research on this (as I am not much of a sports guy, myself), and have come up with a method that some people use to turn this 'hobby' into a pretty lucrative side hustle.
So let's jump right in and talk about how people are doing it.
Step 1: Choose A Daily Fantasy Sports Company
There are basically two top choices for daily fantasy sports companies that you can choose from.
These are the two biggest companies for fantasy sports, and are definitely the two that you want to look the closest at. (Check out our article about how to make money with DraftKings!)
The main difference between them is that DraftKings gives you more sports options. So, if you are wanting to go with a sport like NASCAR Racing or Golf, DraftKings is definitely going to be the way to go.
Whereas, if you want to go with a main sport, like Football, you can choose either one.
Both sites also have different rules. So you will want to look through their rule-sets to see which one appeals to you more in terms of how they operate, how they score, and what positions they have.
You also want to look at the events they have to offer.
It is generally recommended that you start with one company, and then you may be able to use multiple companies once you get the hang of it.
But pick one of these to start with. That should get you going without a problem!
Step 2: Choose A Sport
It is usually recommended that you start with just one sport… usually, the sport you have the most knowledge of.
Once you get this sport down, you can move on to try others… but trying one sport and getting really good at it is a big advantage.
Another thing to consider is that it is usually better to choose sports with more events. Football and Basketball tend to be two of the best where this is concerned, but Baseball and Hockey are also really good.
You also might want to focus on sports that have more games in a season. Baseball and Basketball are two examples of sports where there are more games every season… and every additional game is giving you the chance to earn extra money.
Another thing to consider is that more people play fantasy Football than any other fantasy sport, which makes it more competitive and more difficult… and usually, even fantasy Football players who play professionally are also dabbling in other sports as well, for this exact reason.
Step 3: You'll Need Access To A Spreadsheet Program
The two best options for this are Microsoft and Google. Microsoft Excel is a fantastic spreadsheet program, but it is also paid… whereas Google Sheets will do basically the same thing, but for free.
If you want to be successful at daily fantasy sports on a consistent basis, you are going to need access to some kind of spreadsheet software, to keep track of stats, numbers, etc.
Step 4: Set Up A Spreadsheet To Optimize Your Lineup
The simple truth of the matter is that you are going to need to crunch data if you really want to be good at fantasy sports.
And that also means learning how to input all of this data into your spreadsheet. Alternatively, you could grab a template online… but Google Sheets will work just fine.
You just need to set it up.
You need to know what the player salaries are, how many points they score, and other valuable information.
Setting this up on your own can be a pain. You may have to choose which sport you plan to play, and then search out how to put together a specific sheet for that sport.
But you need to get this set up if you want to win playing a fantasy sport… especially if you want to turn it into a side hustle or gig.
There are custom made spreadsheets out there that will take a complete player list, crunch the numbers, and generate you a list of the best fantasy sports picks for that event… and if you really want to win, you need highly optimized teams that are generated this way.
Note that choosing players based on the data is one of the most difficult parts of playing fantasy sports. You are basically using player history to figure out how likely certain players are to do well in their next game, and that is always a bit difficult.
You also have a salary cap, and can only spend so much 'money' to build your team, so you want the very best team you can get for the money.
So, this is really where you need to practice and figure out how to do it. It is definitely not automatic. This is where the rubber meets the road with fantasy sports.
If you don't have any other tools and just want to start NOW, using something super simple, you can use RotoGrinders.com to start building your fantasy team with their lineup builder.
It's pretty quick and easy, though to use their full system you will need to pay for an account!
Step 5: You Need To Understand What Factors Determine A Player's Performance
You can use a lineup optimizer to generate your lineup… but you also need to know how a player gets their points before you will even know how to choose the proper lineup for an event.
This is also a part of building a team, and it varies by sport. So you just need to choose your sport, and do some serious research about how points are given out, and how players are 'measured' for the fantasy sports platform you are using.
It is also important that you know how each platform assigns points. Different platforms give points for different things, and this is an important thing to know as you are putting your team together!
I'm not going to go super in-depth with this, because this is a 'how to play fantasy sports' issue, not a 'how to make money playing fantasy sports' issue.
But the biggest reason for why you may want to build a spreadsheet, or use some kind of lineup generator, is this… it will help you to automate the process of choosing your players, which will minimize time and optimize your team consistently.
Step 7: Choose An Event On Whatever Platform You Are Playing On, Download The Players List, And Create Your Official Lineup
You need to download the players list, and use that information to generate an official lineup. You should also make alternative lineups, as some events will allow you to make more than one lineup, play more than one lineup, or even play different lineups in different events.
You need to read the event rules, and try to prepare for every scenario. What if one of your core players gets injured? That would hurt your stats, and would absolutely keep you from earning any money.
Step 8: Start Entering Events
There are many different types of events to enter on both of the platforms we've discussed here. And while you can make a bunch of lineups and enter them, one great tip is to diversify.
The major, professional fantasy sports players may end up running up dozens, or hundreds of optimized lineups for every game, and may take part in almost every single type of event that can be profitable.
This gives them a lot of options to win, and helps to cover them when they lose.
These players are not generating the 'perfect lineup' and smashing it at the big events. They are competing in many events across the board, which requires a substantial amount of fees… and then, they tend to win more than they spend because their teams are so well optimized, and because they are taking part in so many different events.
You might want to start small, and get your bearings before you try to go to a broader scale. Like anything else, playing fantasy sports to make money requires skill, experience, and knowledge to get right.
But if you can learn it, figure it out, and get your own system going, you absolutely have a chance at winning.
But you may face some losses as well. If you're not willing or ready to take some losses to learn, then this is probably not the ideal hustle for you.
This is also probably not an ideal hustle for you if you aren't interested in generating spreadsheets, and using computer software programs to crunch numbers.
This is what it takes to actually win at fantasy sports and make serious money.
How Much Money Can You Make Playing Fantasy Sports?
A very small percentage of the most elite full-time Fantasy Sports players earn over $100,000 a year!
But, if you break down the numbers, you will find that most people actually lose money playing it.
According to a pie chart hosted on moneynation.com…
1% earn 91% of the winnings in fantasy sports
14% earn enough to qualify as 'beer money'
85% of people lose money
Our Final Opinion Of Fantasy Sports
Should you try building teams and entering events to win money?
There are a lot of ways to make money online. Some are good, some not, but ALL of them are still just trading hours for dollars.
Starting your own affiliate website really is the best way to build passive income and "make money while you sleep". Affiliate websites earn income in every timezone, and can be instantly accessed by billions of smartphones across the globe!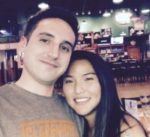 Nathaniell
What's up ladies and dudes! Great to finally meet you, and I hope you enjoyed this post. My name is Nathaniell and I'm the owner of One More Cup of Coffee. I started my first online business in 2010 promoting computer software and now I help newbies start their own businesses. Sign up for my #1 recommended training course and learn how to start your business for FREE!