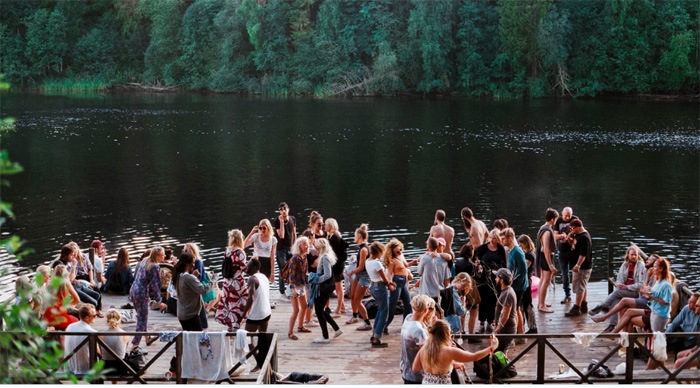 When you picture an event organizer, you probably imagine someone who organizes major events full-time. But you may be surprised to learn that there are a lot of people who make great extra money doing this on the side.
Can you really make money organizing local events? Let's talk about it!
Making Money Organizing Local Events
To talk about the idea of organizing local events, I want to share with you what I've learned from local connections.
Not too long ago, I attended an awesome business networking meeting in my home city. The city I live in isn't huge. There are about 200,000 people, and it is a college town—so despite the 'small town' feel, it does offer quite a few opportunities.
At this networking meeting, I met the woman who started the organization that puts on the meetings. As it turns out, she makes an awesome living for herself organizing all kinds of local events.
She is known as the woman who can 'draw a crowd' to any event she organizes, and I had the privilege of sitting down with her for coffee last week.
I learned a lot from my meeting with her… but I also learned that organizing events could be an awesome side hustle for the person with the right set of qualities.
Here is what I've come up with so far.
What Kind Of Person Would Be Good At This?
Organizing events is not necessarily a job that everyone is going to enjoy. The first requirement that comes with this job is that you must be good with people!
If you aren't good with people, you are going to have a really hard time making it a fun side-hustle—and you will likely get pretty frustrated.
When I say 'good with people,' I mean you have to enjoy activities like…
Meeting new people
Making new acquaintances
Networking
Initiating and keeping contact with people of interest
And more related activities
If you are super shy, don't enjoy people, and/or don't enjoy meeting new people and nurturing new relationships, then this is probably not the gig for you.
But there are two good pieces of news here.
If you are this type of person, you can make some pretty awesome money organizing and promoting local events.
Secondly, if you are not this type of person, then rest assured that there is always room to grow and change! Thankfully, you can absolutely grow your social skills if this is something that you may want to do and get better at.
(Note: If you ARE interested in increasing your social skills, I highly recommend the book "How to Win Friends and Influence People," by Dale Carnegie. It's an old book, but a great one!)
So now that you've decided if you are the right type of person for this side hustle, let's talk about what it takes to get started!
How To Organize Local Events As A Side Hustle
The best way to get started with this hustle is just to find one event to organize. The most obvious way to get started is to create your own event, organize it, and throw it yourself.
This may involve finding a venue, advertising it, planning for caterers and vendors, creating a possible guest list, inviting influential members of the community, and advertising it in the proper channels to drum up a following.
There are all kinds of different possibilities for events, no matter what you are into. One good rule of thumb is to plan your event around a niche that you're interested in.
You could create a small gaming convention, a chili cook-off, a business networking meeting, a house concert, a dance-off at a local concert venue, a dating meet-and-greet… the options are really endless.
Every event has different needs, so your job is to plan an event that will be…
Popular
Worth attending
Well-put-together
Professional enough that people will have a good time
Interesting enough and valuable enough that people will be interested in coming to it
Some event organizers find that there is awesome money to be made through event planning for clients. In other words, a local bar might hire a professional planner/organizer to put on a holiday party or some other 'event' at their location, etc.
There are all kinds of ways that this can work.
Of course, you still need to make money as the organizer, so let's talk about that next.
How Do You Make Money Organizing Local Events?
There are a few different ways to make money at this side-hustle.
The first, and most obvious way to make it profitable, is to charge a registration fee or a price of admission. This can be a bit risky, because if there is zero turnout, you might lose whatever money you have invested to throw it.
But, this is still the most obvious way to monetize your event (conventions tend to work this way).
Another method that you can use to monetize your event is to sell sponsorships or vendor space. Sponsors may pay to have their logo and name put on all of the promotional materials, while vendors will pay to set up a booth and sell their wares at your event.
Some businesses will also pay promoters and/or organizers to put on events for them—though this may not happen until you make a name for yourself.
(A great example of this is a club that promises you 10% of the door to promote their event and bring in a larger crowd. Not all clubs do this, but some do—and promoter gigs can really pay if you know what you're doing.)
If a local bar or venue knows that you know how to bring a crowd to an event, then they may just throw you some cash to 'make it happen' for them. A crowd is a welcome sight for almost any local venue—so if you can bring people in, you are fairly certain to be able to command at least some kind of price for your services.
There are other ways to monetize these types of things as well. For example, you could start a club or a group, and organize free events for group members, but charge group fees every month, six months, or year, etc.
If you have your own products to sell (books, candles, CDs, band merch… pretty much anything), then you may be able to monetize events strictly by selling your own wares at said events. This is a lot like the 'vendor' option described above… except that, as the organizer, you gain the power to be the most 'influential' vendor as well!
How Much Money Can You Make Organizing Local Events?
This is obviously up to you and how much work you are willing to put into it. I have seen promoters earn $200 in one night for promoting a concert, and I have seen people earn hundreds of thousands of dollars by organizing HUGE multi-day conventions. So it completely depends on your level of involvement and on how good you get at doing it.
But one thing is for sure… you can earn some great extra cash with this hustle.
The only downside? It isn't a clear-cut gig. You will need to create your own network and your own opportunities for success with this one. If you aren't interested in building a hustle from the ground-up, this one may not be for you.
But at the same time… if you already have a wealth of social connections, you may find a side-gig like this to be not just profitable, but also pretty easy.
My Personal Feelings About Making Money Organizing Local Events
I feel like this is an absolutely viable side hustle. But I also know that not everyone gets as excited about social interaction as I do! I know a lot of people who actually dislike socializing a lot… and I really feel like this might be a tough gig for someone like that.
Now, with that being said, I should also stress that this is a very open-ended side hustle. I feel like almost anyone could pursue it if they had enough drive and passion. It would take hard work to make this type of thing pay.
But, it is also something that would help you to gain a lot of contacts as you work… and that could also help you as you move on to pursue other side hustles as well.
So yeah. You actually could make a fortune with this gig if you took it far enough… but I also feel like it is worth saying that your geography may play a big role in it as well.
If you live in a larger city, you can probably expect to have an easier time succeeding at promoting and organizing events, mostly because your audience pool will be so much bigger!
But even in a small town, you can still make money doing this.
Our Final Opinion Of Organizing Local Events
Should you start putting on some events and try to make some side-hustle cash at the same time?
There are a lot of ways to make money online. Some are good, some not, but ALL of them are still just trading hours for dollars.
Starting your own affiliate website really is the best way to build passive income and "make money while you sleep". Affiliate websites earn income in every timezone, and can be instantly accessed by billions of smartphones across the globe!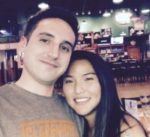 Nathaniell
What's up ladies and dudes! Great to finally meet you, and I hope you enjoyed this post. My name is Nathaniell and I'm the owner of One More Cup of Coffee. I started my first online business in 2010 promoting computer software and now I help newbies start their own businesses. Sign up for my #1 recommended training course and learn how to start your business for FREE!