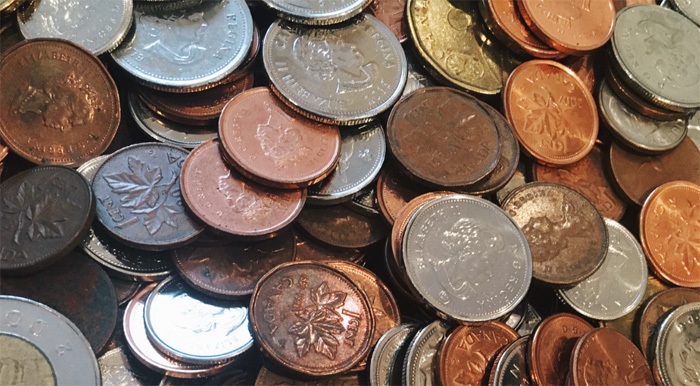 What do square people do in their spare time? They collect coins! (This was, perhaps, a tasteless joke. But as it turns out, coin collecting may be more lucrative than you or I ever gave it credit for). Can you really make money collecting coins?
As it turns out, you just may be able to!
Wait, Making Money Collecting Coins Is Actually Possible?
Coin collecting sounds like one of those old hobbies that is just interesting to a select group of people – rather than a way to make money.
But today, I'm going to take you through some research I've been doing to show you that earning this way has surprising potential.
Let's get to it.
The Basics: What Is Coin Collecting?
Coin collecting is exactly what it sounds like. It is a hobby in which you literally collect coins, keep them, trade them, sell them, etc.
And by coins, I don't necessarily mean the coins we use in everyday currency. Because everyday coins are so readily available (you can buy rolls of them at the bank), there is very little value to be found in them outside of what they trade for at the bank or the store.
So when I talk about coin collecting, I am actually talking about collecting rare or collector's coins. There are all kinds of different categories that people focus on when collecting rare coins… though usually, people focus on a specific niche because that is what they're interested in. Here are some examples of coin collection categories that people specialize in…
Old coins
Historically significant coins
Collectible sets
Misprints
Foreign coins
Coins made from valuable substances (gold, silver, etc.)
And the list goes on and on. There are different ways to collect coins and many, many different niches to explore… but my question was simple.
Can you really make money collecting coins?
This is what I was unsure of. I used to collect coins when I was younger. I actually had an entire wooden treasure chest (yes, a wooden treasure chest… everyone calm down!) of foreign coins and old American coins that I bought from various different places.
I used to love looking at them, sorting them, checking out how much they weighed, researching what they were made of, checking the timestamps, etc. I was actually pretty into it! Unfortunately, they got put into a sketchy storage unit out in the middle of nowhere when my family moved to a larger city, and ended up getting stolen when the unit was broken into.
That quickly brought an end to my aspirations to collect coins. This blow, coupled with the fact that I was getting older and was now more interested in sports, pretty much sealed the deal for me.
I haven't collected a coin since.
But with that being said, I do understand the appeal. I also know that there is a lot of money in coin-collecting. But I have also had this idea that 'only big-money collectors' can actually make money with it.
Is that true, though?
Here are some answers.
Yes, Coin Collecting Can Be Profitable
I found a pretty good article about this topic on moneycrashers.com.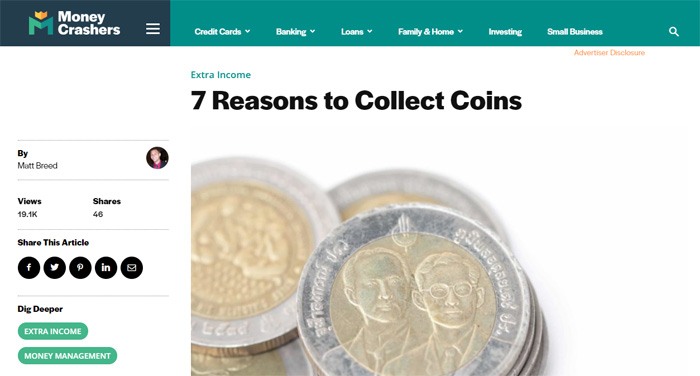 You can read the article here. It is a pretty basic article, but it did give me some good information to get started with. Basically, I learned that yes, coin collecting can be profitable… but it also takes some effort to get your hobby to that point.
There are two things that make coins valuable… rarity and material. Coins that are rare are worth more as historic/collector items, while coins that contain significant amounts of precious metals will have a certain amount of value based purely on what they are made of.
Of course, many coins will have both. They will not only contain precious metals, but also hold historic significance and possibly be rare finds as well. Some coins are so valuable that they are almost too expensive to buy unless you want to spend a ton of money on them.
But, with that being said, you can sometimes stumble upon rare treasures and buy them up before someone realizes what they have… and if you can find a rare-enough treasure, buying even a single coin can earn you some serious returns when you decide to sell your collection.
Interestingly, coins are one of the few hobbies that almost always allow you to get your full investment back if you ever wish to sell them. This is especially true if you pay attention to what the coins are worth when you buy them and you only spend money on good deals. Coins rarely lose value.
The value of coins also tends to fluctuate a bit with the market. The market values of precious metals can go up and down with the economy, though in the long run, they almost always tend to increase in value over time… meaning that coins are also a hobby that tends to be a good investment.
If you stick to buying coins that actually contain precious metals (usually older coins), then you will almost always see their value increase over time.
Some people even go as far as to buy coins instead of stocks or bonds, just because they tend to have such solid increases in value over time!
Things To Keep In Mind About Collecting Coins
If you are considering collecting coins to make some extra money, there are a few things to keep in mind.
First of all, education is everything. There is no way to know what you are getting if you don't educate yourself… so make sure that you go in prepared before buying any coins.
You may want to start off small and learn about the hobby before venturing into bigger deals. If you want to turn it into a side-hustle, it is important not to pay more for your coins than they are actually worth.
In fact, it is even better if you can get them for a bargain, below their actual market value price. This is most likely to happen in places where people are just trying to sell their old stuff. Think flea markets, auctions, estate sales, storage unit auctions, garage sales, etc.
And finally, remember that the most valuable coins are coins that are not only made of precious metals, but that are also rare, historic, and/or highly sought after by collectors.
One thing that many coin collectors do is focus on a particular niche. Often, this niche is their favorite one and the one that holds their interest the most. This could be foreign coins, early American coins, coins with high silver content, coins from a specific period of history, coins from lost civilizations, etc.
As with any side hustle, it is important to be at least partly interested in what you are doing if you are going to choose to try to make money at it. You don't have to be a 'coin fanatic' to enjoy the benefits of coin collecting—but you should also make sure that you find it at least semi-interesting.
As with any hobby-based side hustle, this is probably not a good choice for you if you don't at least like it and have fun doing it. If you hate collecting coins, this is most likely not going to be a good side hustle for you.
How Much Money Can You Make Collecting Coins?
Obviously, the amount of money that you can make with this hobby/side hustle will vary based on your experience and level of involvement. It will also cost you some money and require some effort to get started.
But some experienced coin collectors end up making awesome side-hustle cash on this… so it is certainly something that can pay off in the long run, especially if you learn the right times to buy and sell.
At the end of the day though, remember that this is a side hustle that also involves learning a lot about coins. That means that you are going to have to spend some time studying, which means that if you aren't interested in it… your experience may be lackluster, at best.
The same is true for any side hustle that involves buying and selling valuable items (board games is another example).
It is truly in your best interest to love coins before considering this side hustle as a worthwhile investment!
My Personal Feelings About Collecting Coins As A Side Hustle
Personally, I can see the appeal to this one. But I also know that it isn't for me… mostly because I am just not that interested in coins anymore.
But for the right person, this side hustle could actually prove quite lucrative. There is a surprising amount of money to be made collecting, buying, selling, and trading rare coins… so if you love to look at coins, don't mind spending some time reading, and love the idea of spending hours upon hours looking through small bits of precious metal, then this may actually be a side hustle that you could benefit from.
I love how coins don't really lose value. They're almost always increasing… so they are actually a less risky investment than a lot of other side hustles I've looked into.
Collecting coins may not make you rich, but it can earn you some extra cash… and all things considered, it is probably one of 'safer' side hustles on my list, albeit a slower-moving one.
Our Final Opinion Of Collecting Coins
Should you invest some money into coin collecting with the intent to turn it into a side hustle?
There are a lot of ways to make money online. Some are good, some not, but ALL of them are still just trading hours for dollars.
Starting your own affiliate website really is the best way to build passive income and "make money while you sleep". Affiliate websites earn income in every timezone, and can be instantly accessed by billions of smartphones across the globe!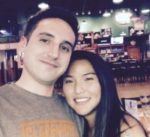 Nathaniell
What's up ladies and dudes! Great to finally meet you, and I hope you enjoyed this post. My name is Nathaniell and I'm the owner of One More Cup of Coffee. I started my first online business in 2010 promoting computer software and now I help newbies start their own businesses. Sign up for my #1 recommended training course and learn how to start your business for FREE!
Reader Interactions