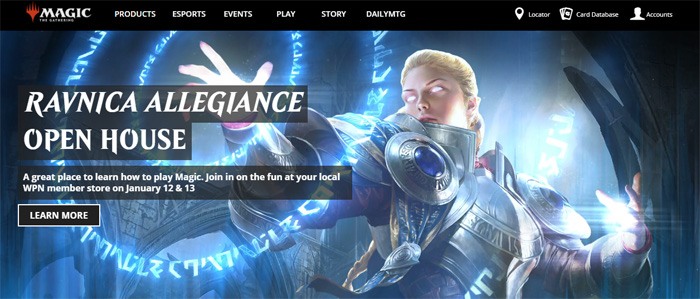 Magic: The Gathering is a trading card game that was originally created by a man named Richard Garfield. The original idea behind the game was to create a portable game that could be played at gaming conventions during downtime—but what ended up being created became much, much bigger!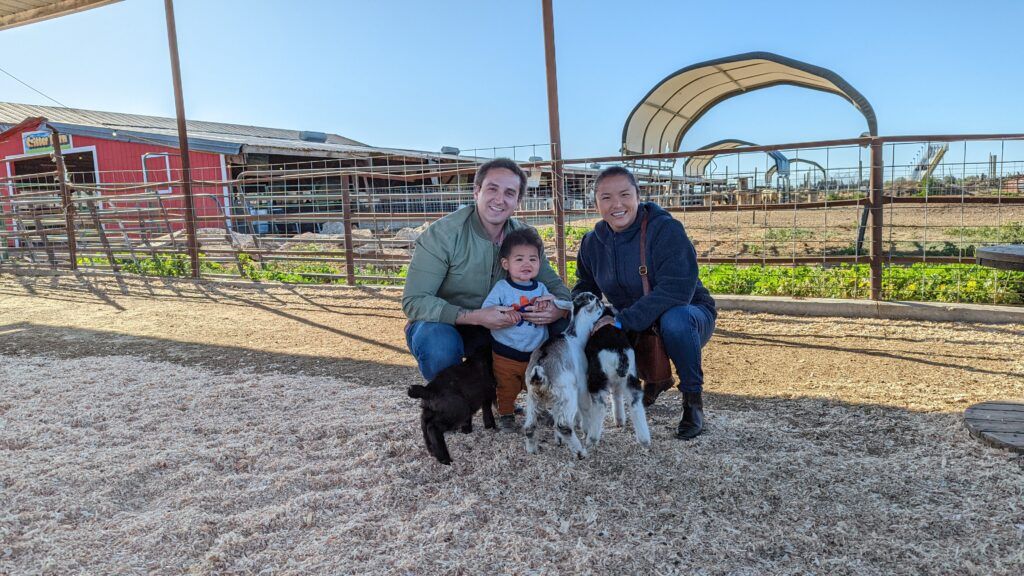 Are You Ready To Work Your Ass Off to Earn Your Lifestyle?
Are you tired of the daily grind? With a laptop and an internet connection I built a small website to generate income, and my life completely changed. Let me show you exactly how I've been doing it for more than 13 years.
But can you really make money playing Magic: The Gathering? Let's talk about it!
Making Money Playing Magic: The Gathering
To look at whether you can earn playing Magic, we first need to talk about the game itself. Magic has a rich and exciting history in the fantasy/gaming world, and is known as the first trading card game of all time.
It was first released in 1993. But to-date, it boasts 1 million active players, 20 million players of all levels worldwide, and 65,000 players who play in premier events around the world.
Magic currently has more than 10,000 unique collectible cards that have been printed. As for how many individual Magic cards exist—that is a number that Wizards of The Coast (the company who owns the game) may not even know!
But what about making money playing it? We know that there are game shops that sell Magic: The Gathering card sets, booster packs, etc.
But what about players? Is there any money to be made in collecting the cards, buying and re-selling sets, or playing the game itself?
This is a very good question, but I may have a few answers!
First Things First, This Is Not A New Idea
There is a lot of money spent every year on Magic cards. I personally own a rather sizeable collection myself. I own two Commander decks that are probably easily worth over $150 each, and have a few individual cards in my collection that are easily worth more than $20 each.
But—my collection pales in comparison to what some people have. Some of the rarest MTG cards (think Black Lotus from Alpha) can sell for thousands of dollars!
So, with all of that money going around—you would think that there would be a way to turn a profit playing, trading, or collecting MTG cards.
Well, there is—but it might not be quite as lucrative as you think it may be. I have been pretty immersed in the Magic culture throughout my life, and have seen some people sell some pretty amazing cards for pretty amazing prices.
But—how much money does it cost to acquire those cards? That is a question that bears asking. At any rate, here are some of the most common methods that I have seen used to make money playing Magic.
Buying A Box
Some people buy boxes of new magic card sets when they come out, hoping that they will open enough Mythic and/or Rare cards to earn more money than the box itself costs them, thereby snagging some easy money with the purchase. Boxes are filled with unopened booster packs, so it really all comes down to how many good cards are in the booster packs.
Each booster pack has a certain number of cards, which are split up into an undetermined number of common and uncommon cards, plus a rare and/or maybe a Mythic Rare. The value of the cards is usually pretty set by what stores are willing to buy and sell the cards for as singles, so figuring out whether you came out ahead on your box purchase is usually a pretty easy matter.
But… with that being said, there are also cases where this changes. When sets rotate, the value of cards may go up or down, depending on what is in demand.
If a card becomes unusually powerful in a certain format, its price may go up. I have also seen card prices go up because someone played that specific card in a major format and won.
I have known players who have bought four-sets of certain cards in the hopes that the cards would increase in price when the standard format rotates. It is actually pretty cool. It is almost like calculated gambling.
Sometimes it pays off, but sometimes it doesn't.
Buying Special Items And Re-Selling Them
Sometimes, MTG will release special sets. From The Vault sets, for example, contain cards that are being re-printed from previous sets, while new Commander Decks often come with special Commander-only cards.
So sometimes, since there are limited numbers of these special items, the resale value will surpass the retail price before the items even hit the shelves!
I know a guy who used to buy four sets of From The Vault every time they came out. He would keep one to collect, one to open and play with, and would sell the other two on eBay—making quite a bit of cash in the process!
Some people also build magic decks and sell them to players who are not as experienced at deck-building, though this honestly is a hard sell, mostly because you can buy ready-made decks at the game store for a pretty good price.
I have also known players who drafted and bought packs all year long, then sold off their expensive cards at the end of the year to buy Christmas presents and stuff like that. It is not necessarily a side-hustle, because they had to buy the packs—but in some cases they virtually got their money back, or even came out ahead.
I also knew a guy who got so good at playing drafts that he got to play in his local game-store all year for free. He would draft, win every tournament, use the store-credit he won to enter the next draft, and so on. This also meant that he got to keep all of his drafted cards basically for free!
And finally, some players open lots of booster packs in the hopes that one super-rare card will pay for the whole lot. I once played in a draft where I had to pay $15 to enter.
I opened three packs, and pulled a Mythic Foil card that was worth about $45 retail! I immediately traded it in for about $22 in store credit, so I actually made $7 playing magic that night, and got free cards in the draft to boot!
The only problem? Such things are not always consistent, because you never quite know what you will find in a pack. They are sealed packs. At the end of the day, MTG is a trading card game.
Playing In Tournaments
And finally, there is tournament play.
A lot of people think that 'pro' MTG players make a lot money playing magic—but that idea is actually kind of false.
There are a few MTG players who do make money playing at tournament level… but despite the fact that there are incentives and prizes, many of the top players actually have jobs that support them when they are not playing Magic. Some of them are lawyers, some are game-store owners, etc.
Players who win first-place at the largest tournaments and championships can sometimes walk away with as much as $50,000 or more in prize money! But in the grand scheme of things, there are a lot of gamers in other sports and e-sports who earn more.
My Personal Feelings About Making Money Playing Magic: The Gathering
Personally, I have seen some people make a lot of money with this card game. But more often than not, those people actually end up spending either almost as much leading up to that point, or even more, depending on the circumstances.
I have personally talked to many store owners (being a rather avid Magic: The Gathering player myself), and have heard a lot of different ideas about how people can make the game more monetarily feasible.
Some people seek to make money playing Magic simply to fund their MTG habit, while others are actually out to turn a profit and build it into a side-hustle.
With that being said, I feel like I have come to understand that there are two major factors to consider when you start looking at MTG as a potential money-maker/side hustle.
1… What Is Your Knowledge Level?
A lot of people start out with Magic just as a hobby that they love, which is awesome. But—there are also people who love the game and seek to find ways to make the game work for them. This is where MTG can turn into a side hustle.
At the end of the day, your knowledge and experience with the game is going to be one of the biggest factors in deciding whether or not you are successful at this.
Learning about it, learning to spot value cards when you find them, learning what collectors are looking for, learning to anticipate changes in value in different cards—all of these things just come down to your knowledge level.
So the longer you spend practicing and learning, the better your chances will be of eventually turning your MTG habit into an actual side-hustle.
2… Do You Love The Game? Or Is It All About The Money?
If you do not LOVE MTG as a game, then it is possible that this side-hustle is not going to be worthwhile for you.
Generally, the people who have the best experiences making money playing Magic are people who also have a passion for the game. This, in turn, helps them to reap even more rewards from the process.
When they open a booster pack, they are not necessarily just looking for a top-dollar card. They are admiring the new artwork on the different cards, they are excited about new card abilities, they are figuring out how these new spells might work in one of their decks… etc.
If you get into Magic just for the sake of making money, you might actually miss out on a huge part of the joy of the game—which would actually make it even less viable as a side hustle, because it would simply reduce the value of the game by a pretty drastic margin.
Personally, I feel like you need two things to turn MTG into a side-hustle. You need a love for the game, and you need knowledge/experience.
If you have these, then there is a chance that you can earn a pretty decent profit over time. Just don't expect to get rich doing it, and don't expect it to happen overnight!
Our Final Opinion About Magic: The Gathering
Should you choose to start playing the game and turn it into a side-hustle?
There are a lot of ways to make money online. Some are good, some not, but ALL of them are still just trading hours for dollars.
Starting your own affiliate website really is the best way to build passive income and "make money while you sleep". Affiliate websites earn income in every timezone, and can be instantly accessed by billions of smartphones across the globe!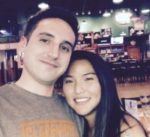 Nathaniell
What's up ladies and dudes! Great to finally meet you, and I hope you enjoyed this post. My name is Nathaniell and I'm the owner of One More Cup of Coffee. I started my first online business in 2010 promoting computer software and now I help newbies start their own businesses. Sign up for my #1 recommended training course and learn how to start your business for FREE!