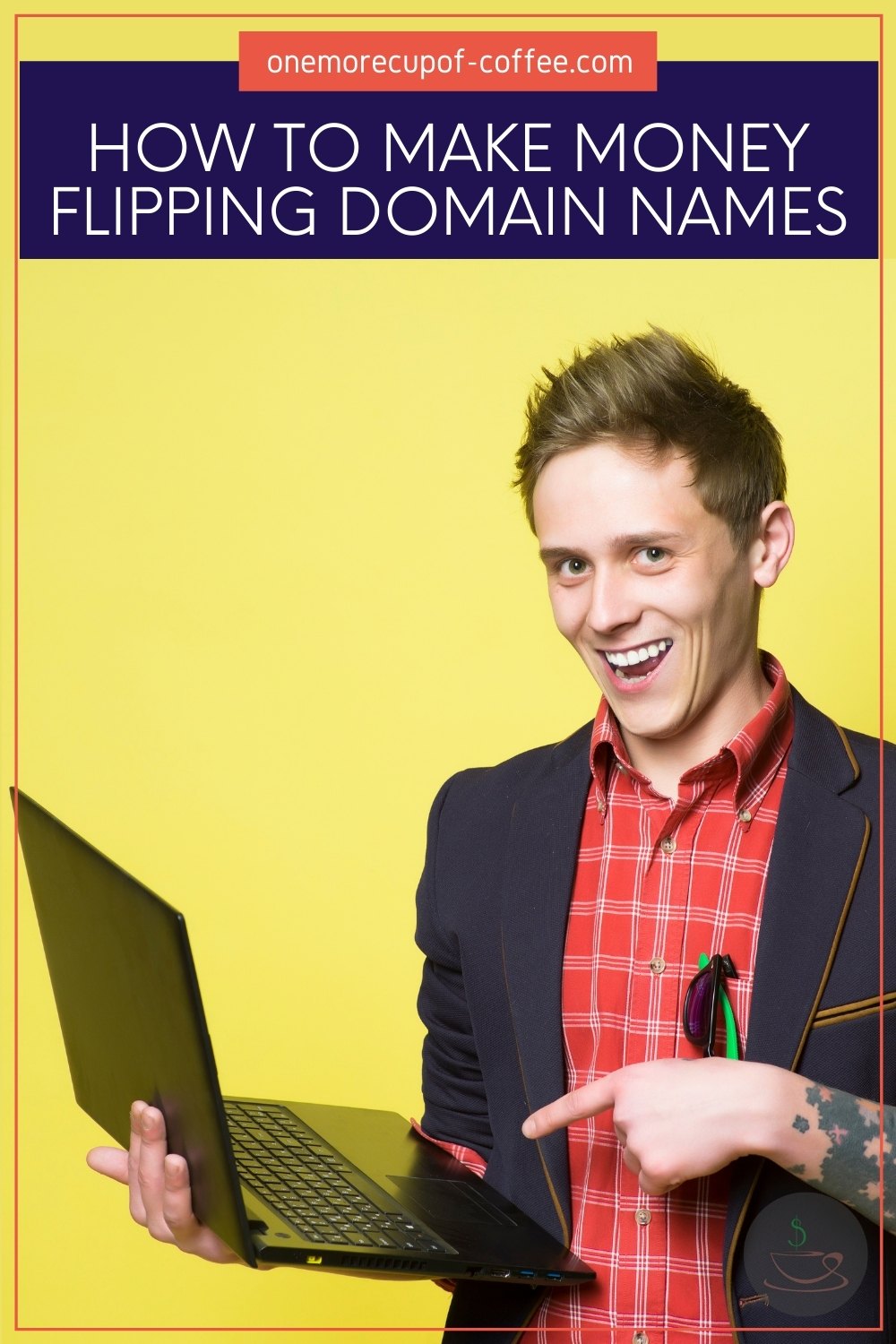 It's wild to think of all the ways in which people can earn a living these days online. Yes, that includes making money by flipping domain names – a seriously underrated yet lucrative hustle. Whoever figured out that you could buy a URL before someone else does and then sell it to them for a profit is a capitalist mastermind. Buy a cheap domain and hold it until the right buyer comes along. How could this be profitable, you ask?
The thing is, people (especially businesses and corporations) are willing to pay big bucks in order to secure the website URL of their brand. Without it, it could seriously hurt their growth and image.
From a business standpoint, it's with the sincere hope that, once you've given birth to your million-dollar idea, both the domain name and the corresponding social handles aren't already taken. In many cases, they are not available. This means that you, as the interested buyer, need to contact the current domain holder and ask them to sell it to you (in the case they're not using it). Where there's an opportunity to make money, there's always someone on the other end.
Sure, flipping domains for profit doesn't feel like the most "fair" business. But it's wicked smart. Get ahead of the trends. Capitalize on a much-needed product. It's the basis of every business. Supply and demand. So don't feel too bad about it.
This guide teaches you how to start a domain flipping business from the ground up. In it, you'll learn the essential steps to take in order to start making money by buying and selling domain names online.
How To Make Money With A Domain Flipping Business
Research Trends
There are billions of domain name combinations in the world. So how do you know what's going to sell and what's not? The first step in domain flipping is to research opportunities and upcoming trends. Without research, you'll be wasting your money on domains that will never sell.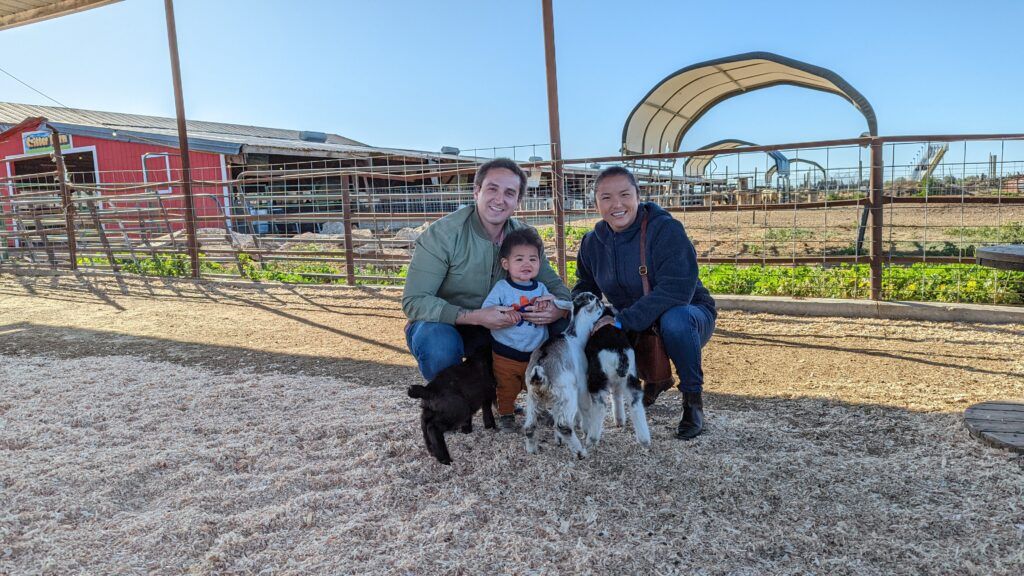 Are You Ready To Work Your Ass Off to Earn Your Lifestyle?
Are you tired of the daily grind? With a laptop and an internet connection I built a small website to generate income, and my life completely changed. Let me show you exactly how I've been doing it for more than 13 years.
By following along with the latest trends, you can anticipate which domain names will be highly sought after. For example, just a few years ago drones weren't a thing. But now, there's dozens of drone-focused affiliate websites which use drone-inspired URLs (i.e. dronefly.com, droneblog.com, dronelife.com, dronedeploy.com).
Another thing to consider is which domain extension is most popular? As you see in the example above, all the top search results for "drone blogs" result in domains with ".com" endings. Those will typically sell better than .blog names or other alternatives like .net or .how – simply because they're the most in-demand and frequently used extension across the internet (for all types of websites).
Second, just like when you're starting an affiliate blog, you'll need to pick a niche. Having a domain niche will allow you to narrow your search while catering to a targeted audience with a specific interest (or set of interests). That way, you can select a topic and do a deep dive into creative domain names that are either associated with either 1.) an upcoming trend or 2.) a keyword.
Evaluate & Analyze The Domain
The second big step after doing adequate research is to evaluate and analyze your list of chosen domain names.
Domain Availability
This is an important step to ensure you aren't in competition with other already existing domain names or brands (even similar names could result in an ugly and expensive lawsuit). There is a difference between selling a domain name to a new business or brand that wants to secure the matching URL and taking a domain name fully aware that there is already an established brand or business (especially if they are already well-known).
You could start by analyzing what's popular in your local area. These could be URLs associated with common business' in every location such as real estate. Once you think you have a profitable domain name, make sure to check prices on the market by visiting GoDaddy Auctions.
Evaluating The Price
When it comes to buying and selling domains, you want to evaluate them appropriately. Unlike many items in the flipping business, such as cars or computers, you don't necessarily want to sell fast. Sometimes holding domains and comparing offers will prove more worthwhile.
You can use services such as NameBio to get an idea of how much similar domains have previously sold for. Search for domain history, sale price, or even the age of the domain.
Again, the more research and trends you can pick up on – the better. Likewise, it's counterproductive to hold onto a domain too long in the hopes of striking a better deal. Ultimately, being able to make real money from flipping domains comes down to how strategic you are when evaluating the price.
Registering A New Domain Name
New domains are easy to buy and register because of the existing popular services. GoDaddy, Flippa,and Namecheap.com are just a few of the top domain registrars.
For your first purchase, compare the price of the domain (both monthly and yearly for savings) across all three. Some registrars offer annual discounts while others offer bonuses for the first year. The cost can go significantly up thereafter, so be sure to read all the T&C's before putting all your domains in one basket.
Where To Flip (Sell) Website Domains For Profit
The same places you buy your domains will ultimately be where you'll sell them. However, there are a few extra to look into that I didn't mention above:
Is Starting A Domain Flipping Business Worth It?
Is it worth your time and money to try and flip domains on the interweb? It all depends on how much cash you have on-hand throughout the process.
Start Up Costs
Most domains cost less than $10. Some can go for more. But usually, registering a domain is pretty cheap. So many people start out buying up domains. What happens soon after, though, is that the bills begin to pile up as monthly or yearly payments roll in.
If you start out with 10 domains at $10 a pop, that's $100 bucks a month you might not have budgeted for. If you're not selling, $100/month goes fast, and before you know it you're in the hole. Give yourself at least 6-18 months budget to start out.
Maintenance Expenses
As I hinted above, the start-up cost isn't much, but the maintenance is where your bills will catch up to you. The cost of the domain is usually a base fee, but you'll want to add on the costs for holding it (for up to one year, ideally), plus the cost to add on the privacy feature in order to hide your personal address.
That service costs an extra $10-15, typically. If you're way ahead of the trend, or maybe you anticipated the virality of something too early, then you could be holding onto a domain for several years (12-36), in which case that domain ends up becoming a fairly high-priced affair. Reselling it might not be a challenge, but in that case, making a profit will.
Potential Profits
So how much can you actually profit from flipping domain names? Domain names can be sold for profit for virtually any amount. As cheap as $1-100 and as expensive as several million! (Really!) The highest selling domain names went for $12-30 million USD for URLs like voice.com, 360.com, and sex.com.
The sale price will depend on the resell value. How many searches a month does it get? How relevant is it? Those types of questions are the ones that will yield you the most valuable answers and will guide you toward making a full-time income from your virtual domain flipping business.
There are many people who earn a full-time income just from buying and holding domain names to resell at the right time. This is what Tommy Bryson explains in the below video. He is able to turn a profit of approximately $2500 per month just from flipping domain names and following a step-by-step procedure like in this guide in order to make it a reality.
Why Flipping Domain Names Is A Lucrative Business Opportunity
There are several reasons why buying and reselling domain names is a profitable and long-term business opportunity. For one, domain names are in constant demand. Quora users have estimated, per GoDaddy and other registrar stats, that there are about 150,000 domain names bought every day in the calendar year. If that's not reason enough, domain names are all digital – no extra storage space needed or any in-person meetings required to sell.
That means you can run your business entirely online, which comes with its own slew of benefits (like getting to work from anywhere in the world). So what are you waiting for? There's an entire World Wide Web out there full of money-making possibilities!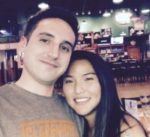 Nathaniell
What's up ladies and dudes! Great to finally meet you, and I hope you enjoyed this post. My name is Nathaniell and I'm the owner of One More Cup of Coffee. I started my first online business in 2010 promoting computer software and now I help newbies start their own businesses. Sign up for my #1 recommended training course and learn how to start your business for FREE!