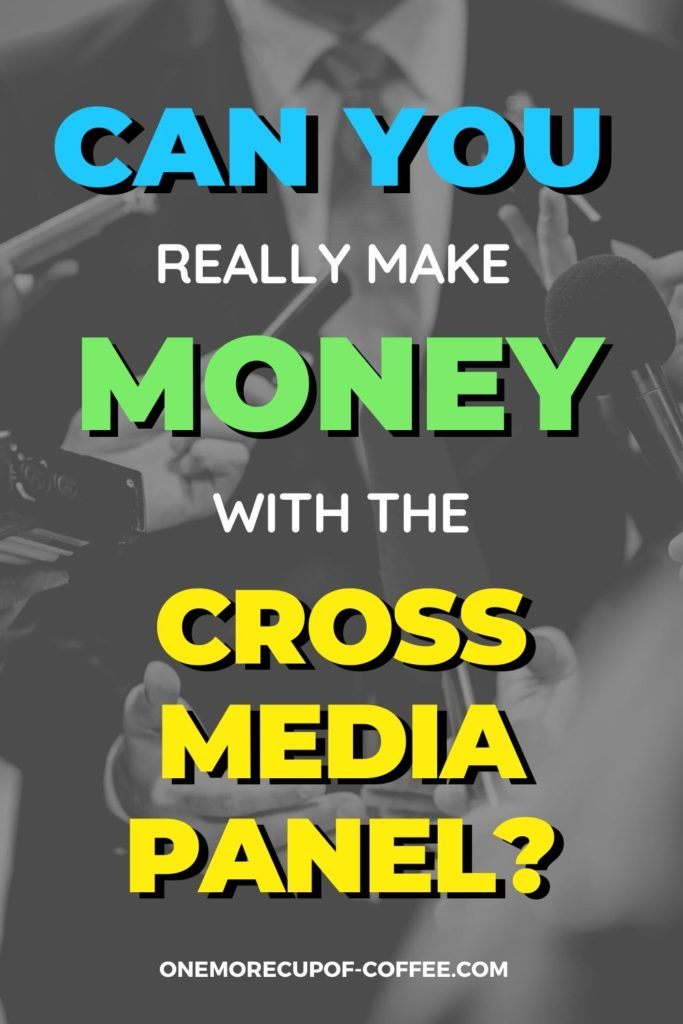 We came across this site while looking for ways to make extra cash online. We liked how it looked, and it had a good reputation online—but can you really make money with the Cross Media Panel? Or will it end like most attempts at generating cash online—as a gimmick with little to no real-time value?
I love the idea of making extra cash online, and that is what brought me to this website. Cross Media Panel has been reviewed on some other websites that I follow, and I was struck with an interest for it when I heard that it could generate passive income.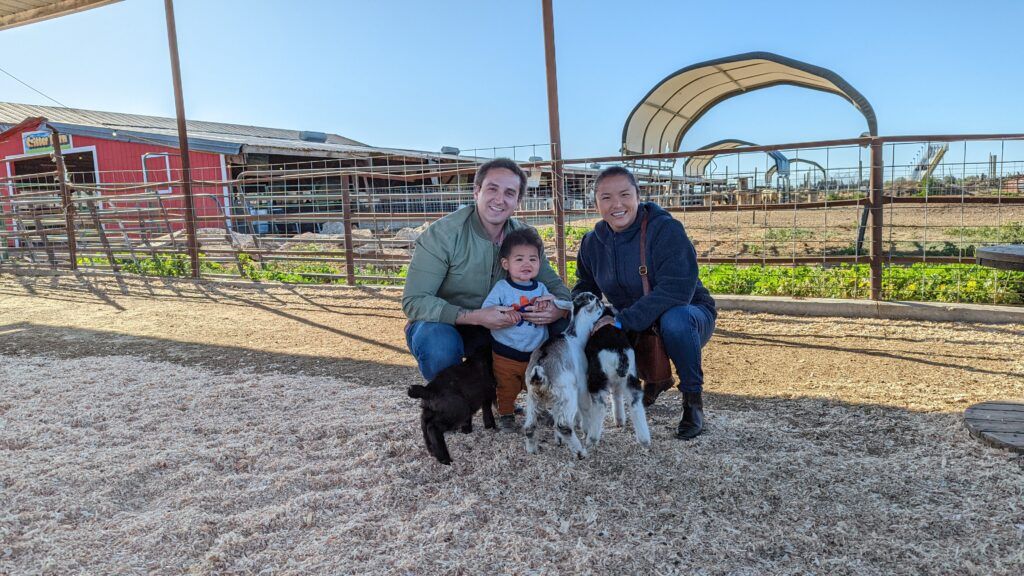 Are You Ready To Work Your Ass Off to Earn Your Lifestyle?
Are you tired of the daily grind? With a laptop and an internet connection I built a small website to generate income, and my life completely changed. Let me show you exactly how I've been doing it for more than 13 years.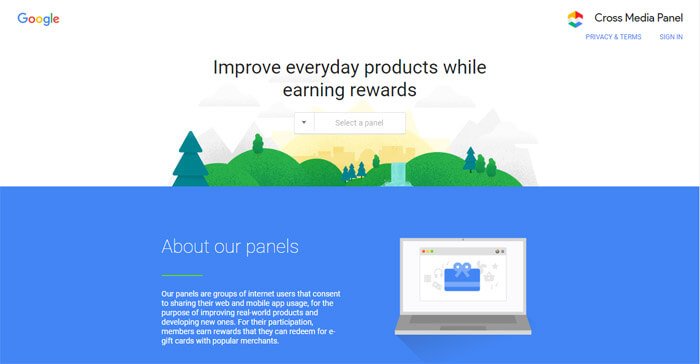 Making Money With Cross Media Panel
I LOVE the idea of generating passive income, especially online. But I was also a bit unsure about whether this claim was real or false.
As you may know, a lot of websites promise one thing, but deliver something different. And many more sites than this gain a bit of a 'hyped up reputation' due to affiliate marketing tactics, and just don't end up delivering on the hype at the end of the day.
So my goal, with Cross Media Panel, was to figure out if you can really make side-hustle-level cash with it… and I would be especially interested in generating some passive income with the site, so that would be an even better bonus!
Passive income is absolute GOLD! But I wasn't sure if I would strike a vein or not with this one… so it warranted further investigation.
Here's what I found, and what you need to know.
My First Impression Of Cross Media Panel
My first impression of The Cross Media Panel was not necessarily overwhelmingly positive. But it wasn't bad either. It was colorful and somewhat engaging, though it also had a bit of a 'stale' feeling to it.
Across the middle of the home page were written these words.
"Improve everyday products while earning rewards."
This did a lot to explain what the purpose of the site was supposed to be. And to me, it seemed simple. Improve everyday products, and earn rewards at the same time.
This all seemed straightforward enough. So far, so good.
Below this was a box where I could select a panel. But as of right now, the only panel showing as available was a panel called 'US Reach.' This made sense to me, as I was in the United States, so I selected it.
But then, I was shown this message.

So this was a bit of a let-down, but it was a good thing to discover early-on. Apparently, as of the time that this review was written (February 2018), the US Reach Panel was currently full. But, even though this meant that I was not going to get to use the site right now… it didn't mean that I couldn't learn more about it.
I scrolled down, and was actually pretty pleased to see that there was quite a bit of information to be found here.
This is what I learned.
Learning More About The Cross Media Panel
In studying more about the panel, I was able to learn a few pretty important bits of information.
First of all, I learned that the panels hosted by this company are made up of 'groups of internet users that consent to sharing their web and mobile app usage, for the purpose of improving real-world products and developing new ones.'
And this is where the passive income idea came from!
This seems to be a company that asks to monitor your web and mobile app usage. And in turn, they pay you to let them do it. This is not the first type of website/service like this that I have seen (SavvyConnect works in a similar way), but they are also not quite as common as you might think.
They obviously use or sell this data to companies to help them better understand the web habits of potential consumers. And they pay you for letting them do it.
And yes, these types of sites do offer passive income, because they simply monitor your web activity and pay you for the data they collect.
One concern with sites like this is privacy. But most of them have been pretty much proven to be safe. I've never yet heard of someone's privacy being compromised as a result of using one of these sites. So that is a good thing.
I also found out that you can earn $6 in rewards by simply signing up for the panel… which probably explains why there is no room left on the panel! You can also earn up to $12 a month in rewards simply by fully participating.
As payment, you can get gift cards to businesses like WalMart, Target, Amazon.com, and others.
You do have to download an app to fully participate, as the site needs to monitor your mobile data as much as it needs to monitor your online/computer based data. But, this isn't such a big deal.
So yeah. Thus far, with the exception of not being able to join the panel at all, I didn't really have any issues with it.
Also, at this point, I had figured out a few important things that I needed to know. I knew how much you could expect to make, how the site paid out, how it worked, and how to join. I also knew that, as of the time that this review was written, I could not join it (due to it being full already).
So I decided to do some reading among other reviews online to see if I could discover anything more. Here is what I found.
What Other Reviews Online Had To Say About The Cross Media Panel
First of all, I found out that a lot of other sites online had a lot of good things to say about the Cross Media Panel. One site in-particular gave it 9.5 out of 10 stars, ranking it as one of the best ways to make passive income online.
I also learned that it used to be known as Screenwise Trends, so if that sounds familiar to you, you may already know what this site is. It is just labeled under a different name now. But I heard that the site actually improved a lot once it changed… so that is a good thing.
One reviewer said that they earned between $120 and $160 while using the site for the last few years. Granted, that isn't much, but it is passive income. So if passive income is important to you, this site may very well have what you are looking for, at least to a certain point.
I also read about privacy concerns, and the reviewers that I follow seem to admit that it can be a bit scary to give a program like this access to all of your information.
I mean, in order to use it, you need to download software that basically watches everything you do online. And though no personal information is supposed to be shared, it is still kind of a scary thing.
But… the good news is that I have still not heard of a single incident where anyone has had any reason to suspect that Cross Media Panel was not completely safe and secure, so that is a positive thing.
At any rate, at this point, I felt like I had discovered and learned enough about the site to formulate my opinion. Here it is.
My Personal Feelings About The Cross Media Panel
My personal feelings about this site are pretty good, actually. The major downside to it, aside from not being able to join it until more room opens up, was that I wasn't going to be able to make more than $12 a month using it.
But… the good thing about this is that it is pretty much free money. Once you download the software and set it all up, you can just browse as usual and collect your rewards without doing anything really out of the ordinary.
And that is what makes Cross Media Panel a pretty awesome site, for the most part.
No, it is not going to earn you huge amounts of cash. You are not going to get rich using it, and it does have its limitations.
But if you are interested in earning a few extra dollars every month, don't mind having your web activities monitored, and don't mind setting it all up to get started, then there is actually a lot of spare change to be made here.
I, personally, am going to give it a bit of time and try to sign up later, as I was unable to even create an account. But hopefully, in the future, I will get more of a chance to use it. And that would be pretty cool.
Our Final Thoughts About The Cross Media Panel
Should you sign up and use it to make some extra money?
The Cross Media Panel Review
To be completely honest, doing online surveys will never earn more than minimum wage. In fact, most people rarely earn more than $1-$3 per hour, if they are lucky enough to get a payout.
If you want to legit make money online you need to invest time into building a website. Earn passive income through affiliate links & advertising revenue. Rather than spend an hour trying to answer boring questions, build a real web property that you can earn monthly income from.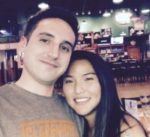 Nathaniell
What's up ladies and dudes! Great to finally meet you, and I hope you enjoyed this post. My name is Nathaniell and I'm the owner of One More Cup of Coffee. I started my first online business in 2010 promoting computer software and now I help newbies start their own businesses. Sign up for my #1 recommended training course and learn how to start your business for FREE!