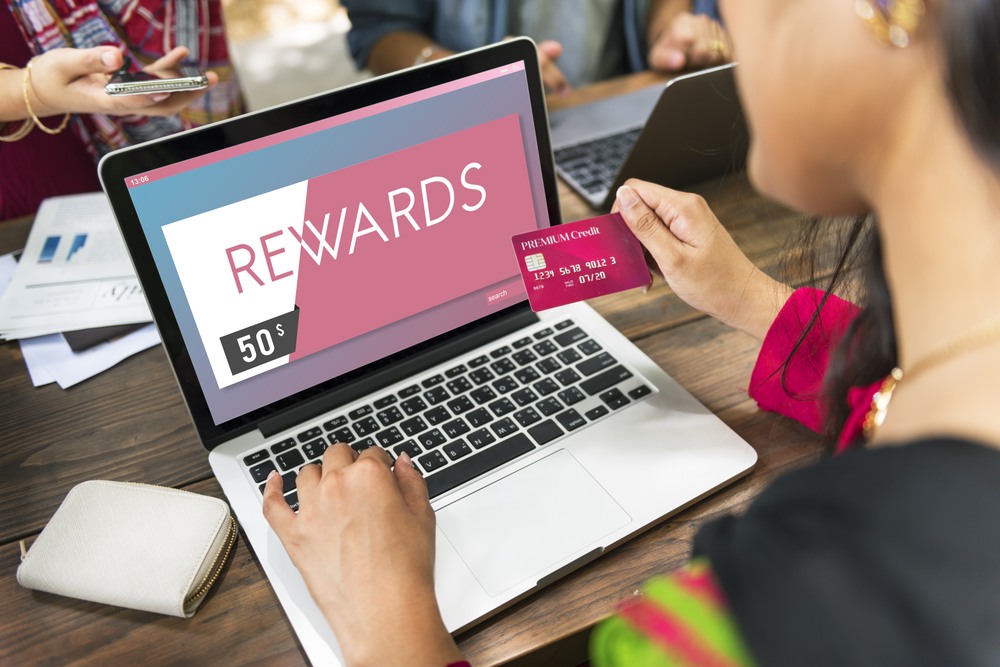 Credit card companies will do anything to get your business. From fancy designs to titanium cards and elaborate rewards programs, credit card companies are constantly trying to entice new customers.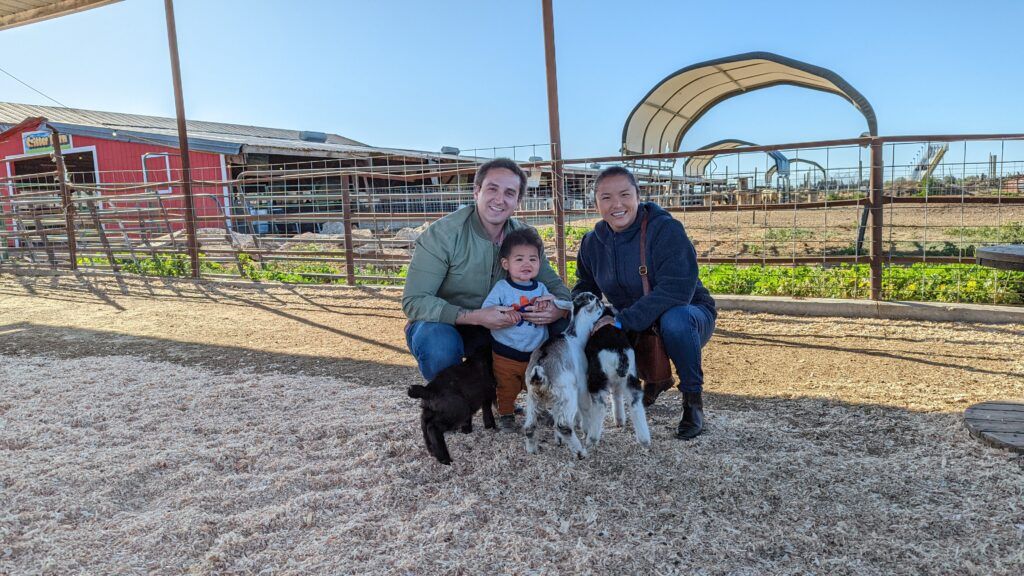 Are You Ready To Work Your Ass Off to Earn Your Lifestyle?
Are you tired of the daily grind? With a laptop and an internet connection I built a small website to generate income, and my life completely changed. Let me show you exactly how I've been doing it for more than 13 years.
This is because credit card processing is a lucrative industry. Every time you swipe, credit card companies charge merchants processing fees ranging from 1.3% to 3.5% of the transaction cost. With 27% of customers preferring credit cards over other payment methods including cash, checks and debit cards, credit card companies are receiving a lot of money in processing fees.
This incentivizes credit card companies to compete for your business. The main way they do that is through rewards programs.
So, are credit card rewards a scam, a waste of time, or can you really make money from credit card points?
How Much Money Can You Make from Credit Card Points?
Great news! Credit cards rewards programs are not a scam, and you can make thousands of dollars each year in rewards by optimizing your credit card use.
How much you can make from credit card points depends on two factors. First, how good your credit is. Second, how much money you spend on credit card transactions.
Having good credit will qualify you for the credit cards with the best programs. These can earn you 5% and up on credit card transactions. The more you manage to spend with credit cards, the more money you will earn from rewards.
How Credit Card Rewards Work
A credit card with rewards pays out in one of three ways: miles, points, or cash back. You should think of each of these three categories as a form of currency paid to you by the credit card companies for using their services.
Believe it or not, when used correctly, credit card rewards can net you as much profit as a side hustle. But to make as much as you can, you need to know how rewards programs work and how to make the most of them.
Miles Reward Programs
Some credit cards pay rewards in the form of travel miles. Credit card miles programs work similarly to frequent flyer programs. The only difference is you earn miles from your credit card spend instead of making trips.
Usually, for each dollar spent, you earn a travel mile or two. These miles can be exchanged for airline tickets and sometimes hotel stays or other travel expenses.
Valuing Credit Card Miles
You can redeem credit card miles for free airline tickets. To properly value credit card miles, you need to figure out how much you would spend on an equivalent ticket. According to Frequent Miler, the average value of airline miles is 1.4 cents.
This means if you are using a card that pays you one travel mile per dollar spent, you are earning a return of 1.4%. If you get five miles per dollar spent, then you are essentially earning a return of 7%. But it all depends on how you use it.
Credit card companies can offer you this incentive because of special deals they strike with airlines to buy cheap miles.
Best Credit Cards for Miles
Capital One Venture X is consistently ranked as a top credit card with miles rewards. You earn 2 miles per dollar spent on everyday purchases and up to 10 miles per dollar spent on some travel items booked through Capital One Travel, a credit card return of up to 14%.
You can use Capital One Miles to book travel through more than 15 airlines and travel programs.
Many airlines also have their own credit card miles programs. Delta has four different SkyMiles credit cards, which earn up to three points per dollar spend. At the rate of 1.4 cents per mile, this is a return of $4.20 per hundred dollars spent.
You can use Delta SkyMiles for travel on eight different airlines, including international partners.
How Much Can You Make in Travel Miles
If you spend $2,000 per month on your miles-earning credit cards, you can earn up to $140 back in travel rewards, assuming a 1.4 cent return and 10 miles per dollar spent. If you did this consistently for a year, you could earn up to $1,680 credit card points, enough for a nice vacation to Europe or a tropical destination.
Points-Based Rewards Programs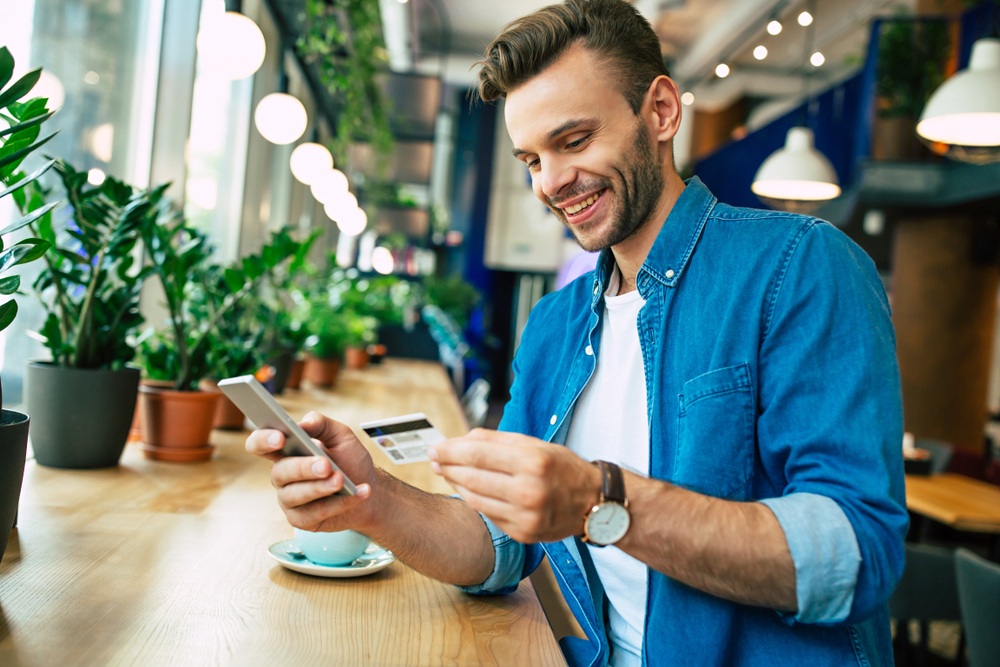 Another category of credit card rewards programs are points-based rewards.
Credit cards offering points as rewards are more flexible in how you can redeem them. You can use credit card points for a wide variety of rewards, including travel. Sometimes you can also redeem them for cash.
One drawback of points-based rewards are they tend not to have less value for travel and cash redemption than miles cards and cash back cards respectively.
Valuing Credit Card Points
Credit card points have an average worth of 1 cent each, substantially less than travel miles. At a base rate of 1 cent per dollar spent, you will get around a 1% return on your credit card spend.
But as with travel miles, many cards offer more than the base rate of one point per dollar. Depending on how you spend the points themselves, you can get higher than the average rate of 1 cent per point.
You can also get a value of less than 1 cent per point, so to maximize your points make sure you redeem them in the most advantageous way. While credit cards strictly dedicated to travel miles or cash back are more straightforward, the flexibility of points cards means that you also should pay attention to how you are redeeming your points, to prevent from earning a sub-optimal return.
How Credit Card Points Can be Redeemed
As an example, you can redeem Chase Reward Points for cash back, gift cards, to pay for Amazon purchases, and Apple products.
If you redeem Chase points for Amazon, you will earn a lesser redemption rate (0.8 cents per point) than if you were to just get straight cash back from Chase (1 cent per point). In this case, you are significantly better off taking the cash than by paying for your Amazon purchases with your Chase points.
The specifics of how much you can redeem a point for with different programs changes periodically, so make sure you are paying attention to get the best spend. In many cases, you can get just as good if not better rate by taking cash.
Best Credit Cards for Points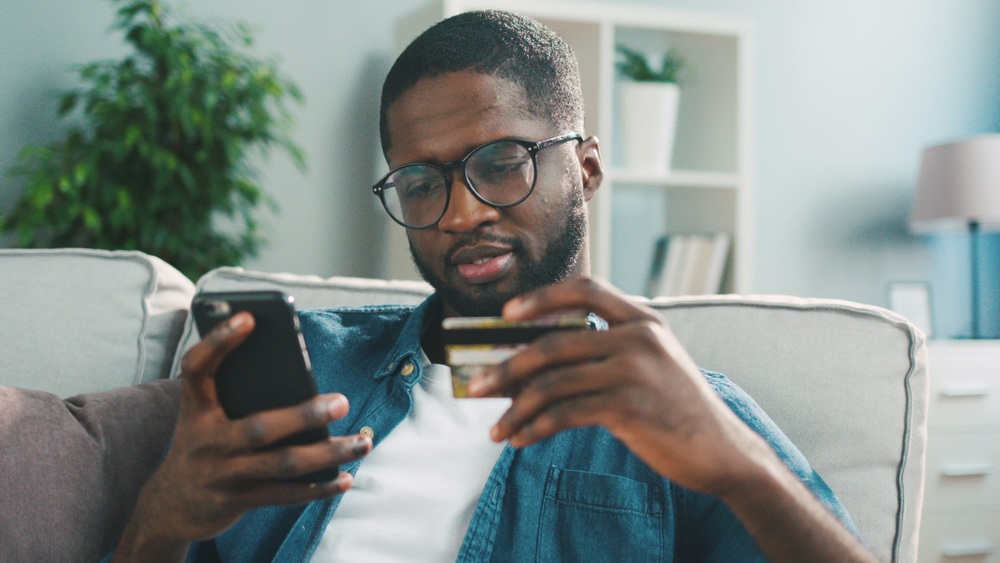 Chase Sapphire Preferred is a well-known credit card available to people with good to excellent credit. You can earn up to 5 points per dollar spend, for an average return of 5%. In addition to the rewards options listed above, you can use Chase Reward Points to book travel in the Chase Ultimate Rewards Portal. By taking this option, each of your reward points will be worth 1.25 cents for a 25% bonus in value.
American Express Platinum is another well-known points card. It earns rewards in the form of Amex Membership Points, another flexible point system that can be used to purchase airline tickets, upgrades, and at various "Pay with Points" retailers, including Amazon. With American Express, you can also transfer your points to 20 travel loyalty programs to get even better returns by converting points to miles.
How Much Can You Make in Points?
With a $2,000 monthly spend on your qualifying credit card, you can earn up to $100 per month in credit card rewards points. This can be worth up to $125 if you maximize these points for a higher-than-average return, such as using them for Chase Travel Rewards. Over one year, this could be worth up to an extra $1500 tax-free dollars, in travel, merchandise, or cash.
Cash Back Rewards Programs
Though they might not be as intriguing as miles or points, the simplest, most direct way to make money from credit cards is to get a card that offers cash back rewards. Depending on the card, this cash back could come in the form of a statement credit or a direct deposit to your bank account.
Cash back rewards are worth face value. How much cash back you get per purchase depends on your card. Most cash back cards have a tiered system. For basic purchases, you might get 1 or 2 cents back per dollar spent. Under some circumstances, the return could be as high as 5 cents back per dollar spent, for a nearly immediate 5% return on your purchases.
Best Cash Back Credit Cards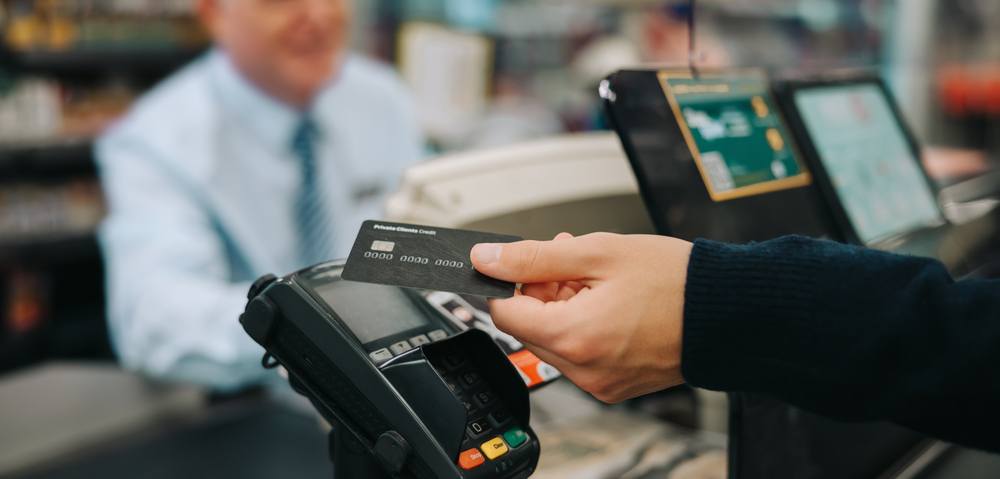 American Express's Blue Cash Preferred is a top cash back credit card. What makes it notable is the 6% cash you will receive back on groceries, plus 6% back on a streaming subscriptions and 3% back on gas and other transit transactions.
Discover's It is another cash back rewards card. This one will get you 5% back on select purchases in categories that rotate on a quarterly basis. These rewards don't expire and at the end of the first year you get a 100% match on all the cash back you received that first year.
How Much Can You Make in Cash Back?
If you manage to spend $2,000 monthly on your cash back card, assuming a top return of 6%, you can make up to $120 per month. Annually, that's $1440 just for using the right credit card to make purchases.
Other Benefits of Credit Cards
Besides rewards programs, credit cards have lots of other ways to save money. Make sure you know all the perks for your cards, these perks can put even more money in your pocket.
Insurance
Did you know some credit cards come with automatic insurance benefits? This can save you hundreds of dollars with rental card companies and more. All you must do to activate these services is pay for them with the applicable card. Here is a sample of some credit cards that offer free insurance benefits:
Free Rental Car Insurance: Chase Sapphire Reserve and Preferred, Southwest Rapid Rewards, United Explorer, Delta SkyMiles Gold, American Express Platinum, Capital One Venture Rewards, Hilton Honors American Express, Marriott Bonvoy Brilliant
Trip Cancellation/Interruption/Delay: Chase Sapphire Reserve and Preferred, United Explorer, American Express Platinum, Hilton Honors American Express
Purchase Protection
A lesser-known perk of some credit cards is purchase protection. Purchase protection will reimburse you for a recent purchase that is damaged, stolen, and, in some cases, lost. This benefit could potentially save you hundreds—even thousands of dollars.
Cards with Payment Protection include several American Express Cards, plus the Ink Business Cash, Chase Freedom Flex, and the Capitol One Venture X.
When you are getting ready to make a major purchase, make sure you check the benefits of each of your cards to see which ones have the most appropriate purchase protection.
Tax-Free Profits
Credit card rewards are not considered income by the IRS, so you can enjoy your rewards without paying taxes on them, even if they're in the form of cash.
How to Lose Money on Credit Cards
Making money on credit cards is easy. All you need to do is use your credit cards instead of cash or a debit card to pay for your purchases. In the event you need to file a dispute, or your card is stolen, credit cards are ideal because they have more robust protection against fraud than cash and even debit cards.
Pay Off Your Balance in Full
But you won't make money from credit card rewards if you fail to pay off your balances in full each month, because the money you pay in interest will quickly overtake anything you earn in rewards, be it miles, points, or cash.
The average interest rate on credit cards is 18.26% annual percentage yield (APY). While sometimes you may need to use a credit card for an emergency expense that you cannot pay back right away, it should not be part of your normal spending habits to keep credit card balances high.
If you are in this situation, consolidate your debt for a lower rate. Avoid using your credit cards until the situation is under control, even if it means turning down some rewards in the short term.
Late Fees
Late fees could also cause your credit card rewards profits to evaporate. Make sure you pay every credit card on time without exception. Making a late fee payment will cost you $40 or even more. Furthermore, your credit will take a hit, which could cost you thousands in future higher interest rates on credit cards, car loans, and even mortgages.
Related Questions
1. Who really pays for credit card rewards?
Credit card companies earn revenue from merchant fees and customer fees, like late fees and interest. To maximize the money you make from credit card rewards, avoid paying interest and late fees by paying off balances in full and on time.
2. Can I earn more rewards by paying my rent or mortgage with my credit card?
In some cases, you can pay these bills with your credit cards, but it likely isn't worth it for the rewards. These types of payments will likely have to be made through a third-party processor who might charge a fee of up to 5% to facilitate the payment.
There are a lot of ways to make money online. Some are good, some not, but ALL of them are still just trading hours for dollars.
Starting your own affiliate website really is the best way to build passive income and "make money while you sleep". Affiliate websites earn income in every timezone, and can be instantly accessed by billions of smartphones across the globe!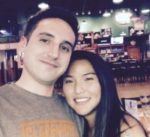 Nathaniell
What's up ladies and dudes! Great to finally meet you, and I hope you enjoyed this post. My name is Nathaniell and I'm the owner of One More Cup of Coffee. I started my first online business in 2010 promoting computer software and now I help newbies start their own businesses. Sign up for my #1 recommended training course and learn how to start your business for FREE!