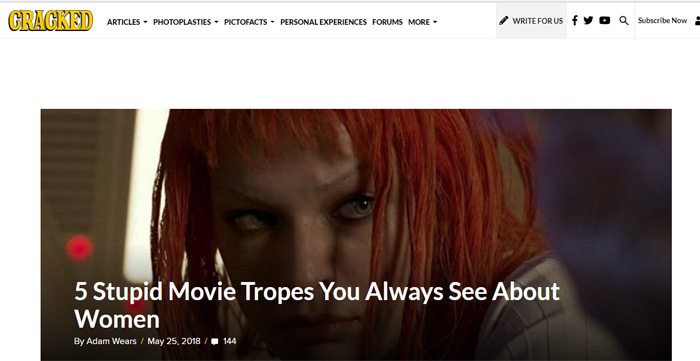 I found this website while looking for companies that pay writers for articles. I will admit that this has been the center of my focus lately—and believe it or not, there are a lot of websites that will pay you to write for them (if you are good enough and can come up with the right idea). But can you really make money with the Cracked website?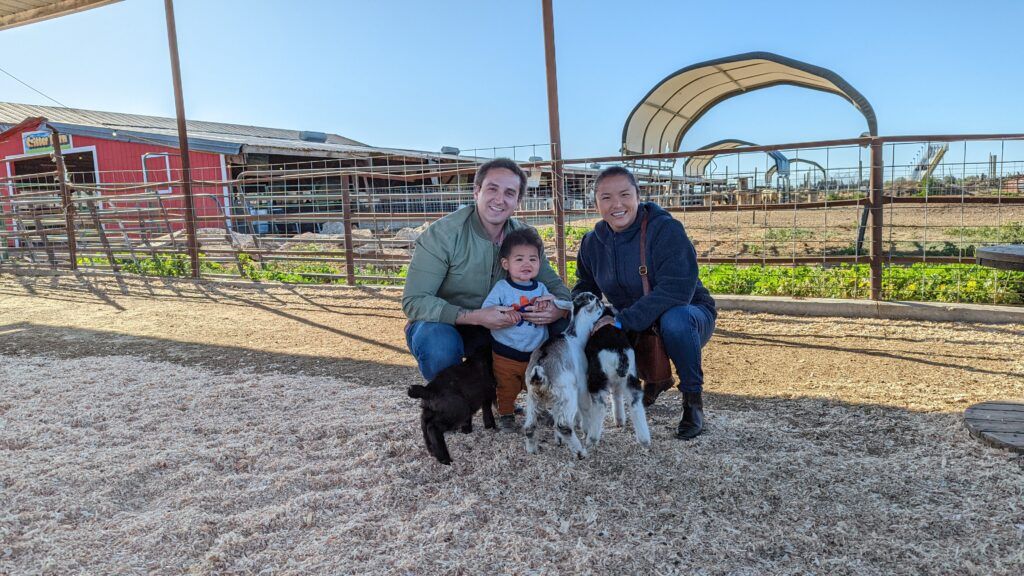 Are You Ready To Work Your Ass Off to Earn Your Lifestyle?
Are you tired of the daily grind? With a laptop and an internet connection I built a small website to generate income, and my life completely changed. Let me show you exactly how I've been doing it for more than 13 years.
Making Money With The Cracked Website
Word on the street is that Cracked.com will pay you to write list-focused articles. But I had never really heard of it or used it before I checked it out for this review… so keep in mind that I was coming at it with a very fresh set of eyes.
But first, I am going to say a word or two about my purpose for even researching websites like this. I certainly have my main cash income, as most people do—but I also work constantly on building side hustles. Nowadays, if you really want to get ahead and stay ahead in the game, you need more than one stream of revenue.
And that is why I am so interested in the potential to write articles for websites. My everyday job requires me to do quite a bit of writing, so it certainly seems plausible that I (or anyone else with some writing skills) could use this talent to also create other streams of revenue.
But anyway, now that we have discussed this, let's move on and talk about Cracked.com.
What Is Cracked.com?
After taking a look at Cracked.com and exploring it a bit, it became pretty obvious that it is kind of like a pop-culture list article website where you read list/entertainment articles, usually about pop culture topics.
For example, some of the article topics included the following…
5 Stupid Movie Tropes You Always See About Women
The Petty, Misleading Photos We Need To Stop Sharing
21 Video Game Ads And Packages that Tell The Painful Truth
You Don't NEED Any Of These Items, But They Sure Are Cool
Etc.
So this seems to be the purpose behind Cracked. It is an entertainment website, pure and simple. There is not much else to say about it… though I was, at this point, curious about the quality of the content.
So next, I decided to read through an article, just to see what I found. Here is what I discovered.
Checking Out The Quality Of The Content On Cracked.com
I only read through one article on the website… the one that was featured on the landing screen… "5 Stupid Movie Tropes You Always See About Women."
This article had only been published since earlier in the day, so it was brand-new.
And I must say… it was awesome.
Not only was the article witty, well-formulated, and well written, but it also dealt with the topic (kind of a hot-button issue right now) with honesty and sincerity. I felt like I learned some things while reading it, though I was also entertained at the same time.
Meanwhile, the author (Adam Wears) also obviously had some rather extensive knowledge of comic-book history and mainstream movies.
It was truly a pleasure to read this piece.
And this led me to two basic, introductory conclusions about the site.
First of all, I believed that this site was probably pretty popular, with a lot of visitors. And secondly, I believed that it was probably going to be pretty competitive to try to get anything published. From the looks of it, this site only published really quality content—which means that writers would have to really know their stuff if they hope to get something accepted.
But this was also what I decided to look into next… so here is what I found out about that.
Writing For Cracked.com
There was a 'Write For Us' button located right at the top of the landing page… so this page was pretty easy to find. Anyway, Here is what this part of the site looked like.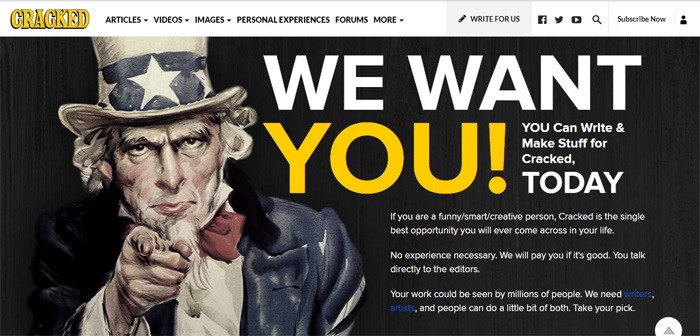 So this was pretty straightforward. They do accept work from other writers. They say that they will 'pay you if it's good,' which is actually pretty simple and easy to understand.
Further on down the screen, they tell you that you need to sign up for their writer's forum to get started. This doesn't cost anything. In fact, they make mention of the fact that all you need is 'passion' to get started and sign up!
They also have opportunities for you to create bite-sized comedy pieces that they can share on social media. This means images with captions and so-on.
I didn't even realize it at first, but the more I looked into Cracked.com, the more it seemed to be a really popular site. It is actually a lot more popular than even I realized at first. They service a huge audience and publish content very regularly. And their content is very good.
They have a few guidelines for contributing content. But for the most part, it seems like you may need to join the writer's forum to learn more.
Unfortunately, I didn't see any references to what you can earn per piece, but this is not so uncommon either. I have been looking at quite a few of these sites lately, and almost none of them actually publish these figures on their website.
You almost have to just 'dive in' to the process to figure this out. This has its upsides and downsides, but all in all, I don't have much of a problem with it.
And here is why.
Making Money Writing Articles Online
It is perfectly feasible to earn quality money writing articles for websites like Cracked.com and others similar to it. However, it is also important to dispel a few common myths about these types of opportunities before you get started by facing some very important truths.
Truth #1: Websites like this do not offer fast, easy money. Writing articles and submitting them takes work, dedication, and perseverance. So if you are in it to make a quick dollar or two, you would be better off doing something like taking online surveys.
Truth #2: You won't make a ton of money writing articles for websites unless you put a LOT of work into it. You will need to write for several websites if you hope to make a regular income… and it will constantly require you to work and perfect your craft.
This is not an easy way to make extra cash. It is challenging and will cause you to have to constantly push your boundaries as a writer.
Truth #3: Writing articles for websites like Cracked.com can earn you far more money than online surveys ever could… but you need to be passionate and dedicated enough to make it to the payout. You will likely need to write a lot of articles that will never get published before you hit on one that will work.
And then, to repeat the process, you are going to need to keep up at least the same level of quality and consistency. But… this will also make you a better writer too… so that is another good thing!
My Personal Feelings About Cracked.com
Personally, I really liked this site. I felt like everything I read on it was entertaining and well-done, and I like the idea of writing articles for them.
With that being said, I do not really know how much this site pays. I am also not completely sure how difficult it is to get content published. But I also know that this mostly depends upon the writers.
If you want to give it a try, then the best thing you can do is to actually try it. Join their writers forum, choose a topic, look at the guidelines, write something up, and submit it.
You may not get rich. You may not even get published. But one thing is definitely for sure… you will never succeed if you don't try, either. This business model probably won't lead you to untold riches. But it could possibly serve as just another website to add to your list of sites to submit articles too.
For best results, you would submit work to a long list of these types of websites (different articles for each site, of course), and get published far more often because of it.
Also keep in mind that it takes time to get published on websites like Cracked.com. You will have to wait a while to see if your article will get accepted, and may also have to wait a bit for payment.
But there are also other benefits to getting published besides payment, as well. For one, you will get a lot of great exposure. And two, you will learn to become a better writer… even if you don't end up making the cut the first time around.
So yeah. Give it a try and see what happens! Or if nothing else, consider giving Cracked.com a visit just to read some of their content!
Our Final Opinion About Cracked.com
Should you join and try to write articles for the site?
There are a lot of ways to make money online. Some are good, some not, but ALL of them are still just trading hours for dollars.
Starting your own affiliate website really is the best way to build passive income and "make money while you sleep". Affiliate websites earn income in every timezone, and can be instantly accessed by billions of smartphones across the globe!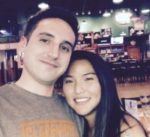 Nathaniell
What's up ladies and dudes! Great to finally meet you, and I hope you enjoyed this post. My name is Nathaniell and I'm the owner of One More Cup of Coffee. I started my first online business in 2010 promoting computer software and now I help newbies start their own businesses. Sign up for my #1 recommended training course and learn how to start your business for FREE!