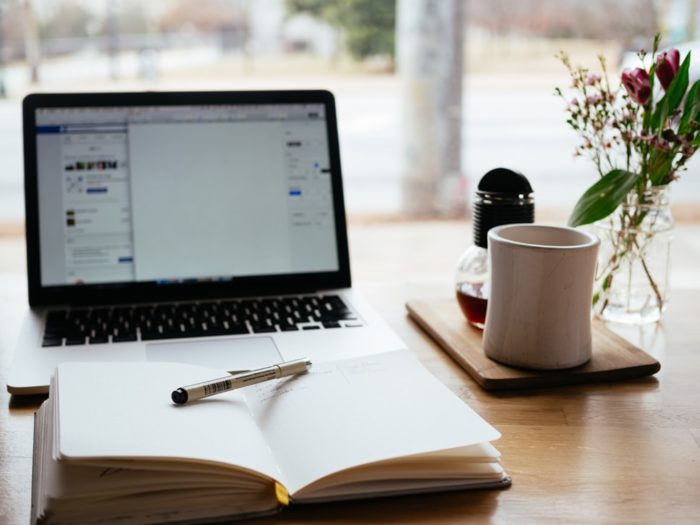 We've all heard that copywriting is a high-paying skill. We've heard that companies make thousands of dollars doing it, and that if you have the experience and reputation, earning six-figures isn't even difficult! Well, are these just rumors… or are they true? Can you really make money copywriting?
Copywriting is technically "the activity or occupation of writing the text of advertisements or publicity material."
Basically, copywriters write promotional materials, ads, website content, sales emails, and all kinds of other things.
The blurbs you see on magazines? Those headlines you see on popular blog posts? Those emails you get that sound super well-worded, but also short and concise?
These are all likely the works of 'professional copywriters.'
Making Money By Copywriting
To talk about income and copyrighting, we first need to consider precisely what copywriting is. After all, there are many types of writing and these can require different skill sets from one another.
What Makes Copywriting Different From Content Writing?
Most writers agree that 'copywriting' is quite different from 'content writing.' There are different schools of thought on the semantics, but essentially, quality copywriting would include catchy, attention-grabbing headlines and the sales content, while content writing is writing to inform, entertain, or educate.
Copywriters are good at what they do because they can…
Grab reader attention
Keep it for long enough to deliver their message
Make the message short, sweet, and compelling enough to persuade the reader to take action
Content writers, on the other hand, are good at what they do because…
They write factual, unique content
They produce content that entertains the reader
They produce content that is designed to inform the reader, but not necessarily to get them to take action
As you can see, there is a pretty big difference between these two types of writing. And while they both require skill and also both earn a wage, there are also pretty big differences between the two in both regards.
Let's talk about that.
How Much Do Copywriters Earn?
This is a super interesting question… and to those of you with a desire to earn some money in the copywriting market, there is a good chance that you're going to like what you hear.
According to jacobmcmillen.com, the median salary of a copywriter is $47,838.
But that's just the median. Let's take a look at some other vital stats.
The lowest 10% of earnings in this industry earn $35,000 per year or less
The highest paid 90% of copywriters earn $65,000 a year or more
The highest primary factors that drive salaries in the copywriting industry are location and experience
A junior copywriter in Medford, Oregon, will make an average of $42,000 per year, while a senior copywriter in New York City will earn an average of $93,000 per year.
Copywriters are most likely to hit their highest earning potential after gaining 10 to 20 years of experience.
Not bad, right?
As it turns out, copywriting is a pretty lucrative job.
But what does it take to break into this industry? And how can you get a piece of that $93,000 a year pie?
Let's look into that next.
What Does It Take To Become A Copywriter?
There are essentially three different paths to becoming a copywriter. These include becoming…
An Agency Copywriter
An In-House Copywriter
A Freelance Copywriter
Becoming an agency copywriter basically involves getting a job at an ad agency or marketing agency.
An in-house copywriter basically works for a company, in their marketing department, writing ad copy and sales copy for their publications, website, newsletter, etc.
And both of these options have something in common. Both involve you finding a job at a company as a copywriter, which is actually pretty difficult nowadays and sometimes an art-form all its own!
On this website, we generally focus more on side-hustles… so we are going to explore the third option a bit more in-depth.
How to become a freelance copywriter!
If you love the idea of working from home, being your own boss, freelancing, and making big-money as a writer, then you're in luck.
Copywriting might be the perfect gig for you!
But if you want to get rich overnight, this is not going to be your jam.
It takes time and dedication to become a copywriter.
Do You Have To Go To College To Be A Copywriter?
In some cases, going to college can be helpful to a writer's career. But in truth, it may not help in the way a lot of writers think it will.
College can teach you how to write properly. It can also give you some connections to help you find a spot copywriting as an intern or as an entry-level writer for a company.
But the truth of the matter is that previous work experience is generally preferred to a college degree when the time comes to find work as a copywriter.
This isn't necessarily surprising, either. Graduating from college and getting a degree does not prove that someone is an effective copywriter.
But 10 years of successful, paid experience in the marketplace actually does.
So yes, college can help, but it is certainly not a requirement.
What Is The Hardest Part Of Being A Freelance Copywriter?
One of the most difficult things that a freelance copywriter will have to do is market themselves (the same is true for freelance content writers).
It is not always easy to find work as a freelancer… and even when you do, there is always a chance that you will face problems with dry spells between jobs.
Freelancing in this market tends to get more stable with experience. You also tend to find more work when you start building up your client list.
Your reputation as a writer is also extremely important. Never underestimate the power of referrals in this industry!
Really good copywriters can be difficult to find… so it is really important for freelancers in this space to be mindful of their reputation.
They will want to nurture relationships with each and every client who comes their way.
Getting Started As A Copywriter
If you are thinking about becoming a copywriter, the best way to start is just to start writing and trying to market yourself as a side hustle.
I had a friend who started doing this while working construction. At night, he would get on forums and market himself as a freelance copywriter. This was more than 10 years ago!
He started off with some little projects that barely paid anything… making $10-$20 a project.
But he kept at it. He kept leveling up his skills, marketing himself on different freelancing websites, writing better content, and finding better clients.
Over time, he was able to command a higher wage for his work, built up his portfolio, and even started getting referrals.
At first, he was mostly writing only for clients online… but then, he started marketing himself locally as well, going to business networking meetings and building relationships with other professionals.
And as it turned out, his hard work paid off!
He recently celebrated his 10th year as a copywriter, and now earns enough to make a full-time living consistently from the comfort of his own home office.
It is possible, but it takes hard work, networking, marketing, and commitment to the craft.
Another thing to understand about copywriting is that experience is really the key component to success.
If you don't know what you are doing, you aren't going to make much money or last long in the industry. You must seek to seriously level-up your craft and become a master wordsmith if you truly want to make decent money copywriting.
Since copywriting success depends on getting actual results, you can't just get away with writing some factual words that technically make sense.
You actually need to write compelling content that does a great job of selling the piece, product, or idea.
And that is why so many writers drop out of the game… because they fail to level up these skills and better themselves as actual copywriters.
My Personal Feelings About Making Money As A Copywriter
There is no doubt that there is money to be made as a copywriter.
The real question is this…
Do you have what it takes to stick with the craft and market yourself until it starts to pay off, allowing you to either find work for a company or a consistent client-base as a freelancer?
This is truly the real struggle.
I cannot tell you how many writers I've known who have given up after a month or two of 'trying to write.'
The truth is that it isn't easy. If you want fast cash, copywriting isn't for you.
But it can turn into something that can earn you some great money down the road, once you pay your dues and learn the craft.
To get started, read some great books about copywriting, and then just start doing it. Pitch websites, network, meet people, connect, build your portfolio, and market yourself.
There is no better way to start than to just start.
You can even sign up for Upwork.com if you want to start finding beginner freelance jobs right away.
Our Final Opinion Of Being A Copywriter
Should you start copywriting and try to make money with it as a side-hustle?
There are a lot of ways to make money online. Some are good, some not, but ALL of them are still just trading hours for dollars.
Starting your own affiliate website really is the best way to build passive income and "make money while you sleep". Affiliate websites earn income in every timezone, and can be instantly accessed by billions of smartphones across the globe!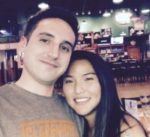 Nathaniell
What's up ladies and dudes! Great to finally meet you, and I hope you enjoyed this post. My name is Nathaniell and I'm the owner of One More Cup of Coffee. I started my first online business in 2010 promoting computer software and now I help newbies start their own businesses. Sign up for my #1 recommended training course and learn how to start your business for FREE!
Reader Interactions