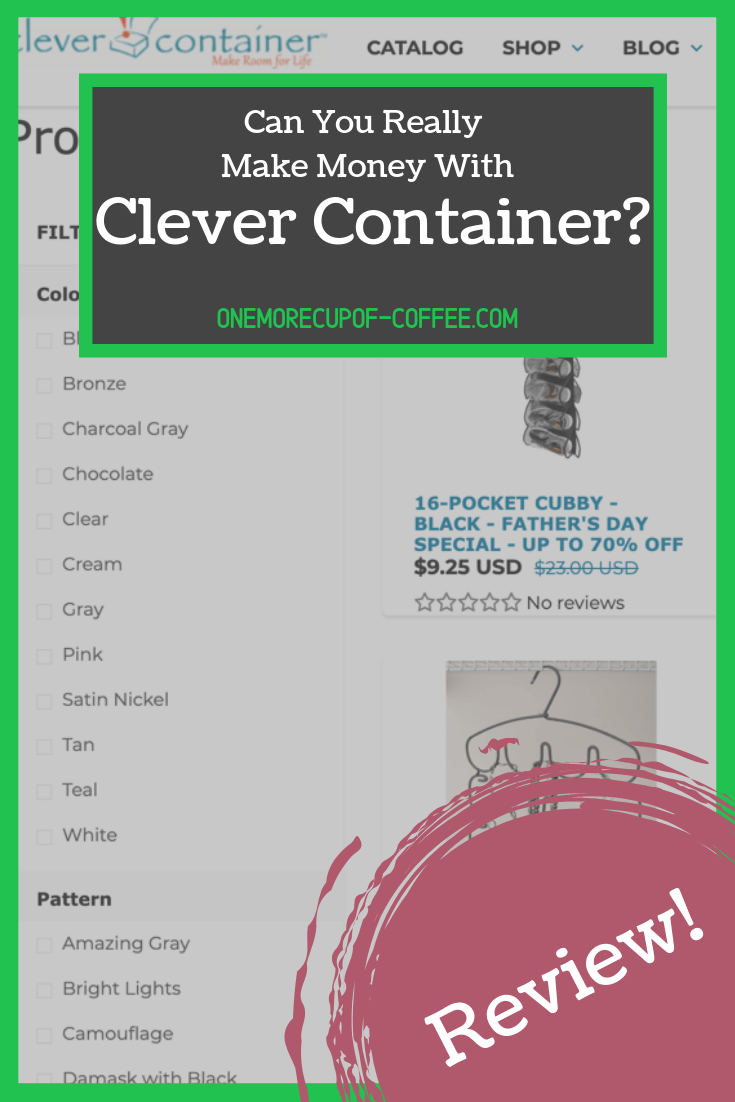 Clever Containers Review
Company Name: Clever Containers
Costs: $99 or $149 to start
Rating:
65/100
What Is It
A MLM focused on organizational products, without excessive hype.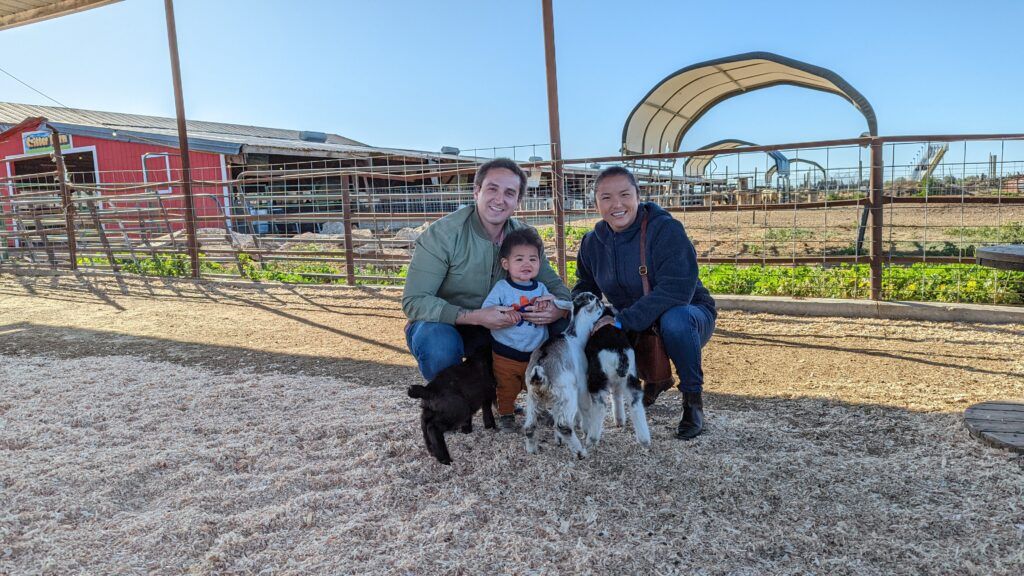 Are You Ready To Work Your Ass Off to Earn Your Lifestyle?
Are you tired of the daily grind? With a laptop and an internet connection I built a small website to generate income, and my life completely changed. Let me show you exactly how I've been doing it for more than 13 years.
Short Review
Clever Container is one of the better MLMs out there, with a strong emphasis on its products and a product selection that is actually appealing and not too badly priced. While consultants still face many challenges and costs involved with being successful, Clever Container might be relevant for people passionate about the products that the company sells. However, for those who aren't, there are other opportunities out there.
Product Breakdown
Product-wise, Clever Container focuses on products for organizing. In particular, this includes an emphasis on bags and containers for a wide range of purposes.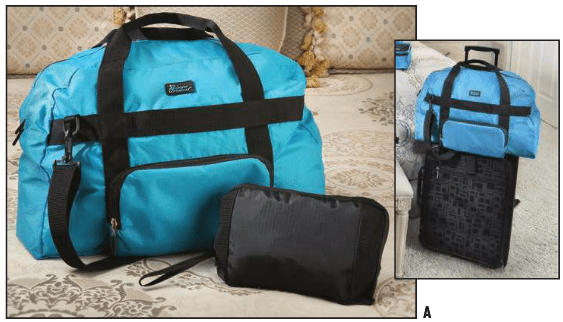 In terms of price, the products are a little bit over the average in the market, but not excessively so. Most of the prices are reasonable enough to tempt people to buy them, even compared to similar products.

The product line is also one that is likely to interest a range of women. In particular, many of the products are unusual solutions for organizing and appear to be developed around actual needs. The unique nature of many of the products does make them appealing, which is always an advantage as a seller. Decorating your house with Home Depot or Lowes products gets boring fast.
The variety of the product line is decent, which is important for anyone acting as a consultant. There is enough variety that people will want to purchase from consultants multiple times.
There aren't many reviews about the products themselves online, so it's difficult to say whether they are good quality or not. However, based on the images and on similar companies, it's likely that the products work well enough for their intended purposes.
I also like the fact that the site emphasizes its products as much as its opportunity and allows visitors to browse what is on offer. This is an indication that the company cares about its products and isn't just focusing on the opportunity.
The company also has relatively humble beginnings compared to most MLMs, which may be why the products are more practical and reasonably priced than other companies. It is also a relatively small MLM, meaning that the competition for selling isn't as strong as others. This is also in contrast to many of the MLMs I review that are started by serial company starters, hopping from opportunity to the next, leaving a trail of broken dreams and wallets in their wake.
Opportunity Breakdown
As MLMs go, Clever Container really is a bit unusual. It does have an emphasis on selling products and on recruiting others, but the emphasis on recruiting others is much lower than normal.
In fact, the company lists five key ways to earn and of these only two are related to recruiting other consultants. This is actually highly unusual. I've reviewed many MLMs with ten or more different 'ways' to earn and only one of those related to actually selling products. The three approaches for selling products are listed below:

There are some interesting things about this.
To start off with, the fact that commission permanently increases once you hit a sales volume is unusual. Most companies would only do this as long as you kept a sales volume at a certain amount. This is a positive!
While the plan is relatively simple for people that just want to sell products, the company still has a strong emphasis on the MLM aspect. And, as always, that is where the commission structure starts to get more complicated.
Leveling up through the organization involves increasing amounts of personal orders, level of team success and complexity of teams. Going through this type of path tends to get increasingly challenging and confusing, and you have to recruit and build up people under you that are actually effective in the company.

One key indication of this is the term 'active leg' in the diagram above. The term specifically refers to at least one individual in the leg having a personal volume of $300 per month. That means that the team member is ordering and/or selling at least $300 of product every month.
That's quite a lot.
Recruiting people that actually stay active and make sales can be challenging, as people often get into programs like this half-heartedly or are only really interested in getting discounts on their own products.
Cost
Joining the business costs between $99 and $149 depending on which starter kit you choose. The starter kits do contain actual product, which tend to be worth more than the kit itself costs. I've known people to join MLMs like Clever Container specifically for the starter kit and never put all that much effort into selling anything.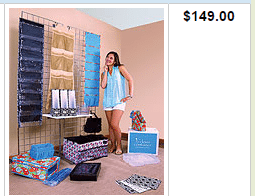 That part is kind of cool, but there are hidden costs with this business.
To remain active, you do need to order a certain amount. For many people this means that they end up buying more product that they sell in order to stay in the company.
Additionally, this type of company heavily relies on parties as a sales tool. A key element of that type of party is showing and promoting the product that the companies offer. This means that members are more likely to make sales if they have more product, thus creating strong pressure to buy more product, and the costs can add up quickly. Also, the cost of these parties can add up, increasing expenses and cutting into net profit over time.
Other Challenges
Selling in a MLM structure comes with a lot of challenges, but most of them aren't obvious.
One key challenge is actually making sales. With Clever Container, the emphasis is on hosting parties and selling things through those parties. This tends to work well for a while, but many consultants find that after a few parties their friends and family aren't as enthusiastic about the products or about having any more parties.
To be successful, you really have to go beyond your audience and keep growing the people you are selling to. If you have a large social network or are in an area with few other consultants, this might be doable. However, for many people, consistently getting interest and sales is much more difficult than it first appears.
Other Comments
As MLMs go, Clever Container is one of the better ones. The products are decent, reasonably priced and seem appealing, while the commission structure actually has a strong emphasis on selling products.
Nevertheless, Clever Container still has the challenges of a MLM, including the difficulty selling products, the complicated commission structure and the reliance on a parent company along with its rules and regulations.
Consultants do get discounts on products that they buy, so if you are passionate about Clever Container's products specifically, the opportunity might be worth your while. If you aren't, read on for a better option. I think most people are joining a program like simply because someone told them they could make money doing it, not because they have an inherent interest the company or what it sells.
MLM VS Affiliate Marketing
If you have a passion for organizing, Clever Container might be a way to go. But, the approach involves a lot of investment and the challenge of physically finding and selling to people (not to mention the recruitment element).
While the approach can be successful, there are more effective ways to earn money, even if organizational products really are your passion.
By building your own website you have the potential to promote the products that interest you, without having to actually buy them first. This involves a lot less chance and less investment. It also means you can reach a much wider audience, since there are billions of people that use the internet every day looking for products similar to what Clever Container sells.
For those of you without a network of friends or family to sell to, having an internet based business would be an ideal way to start making money from home.
Final Review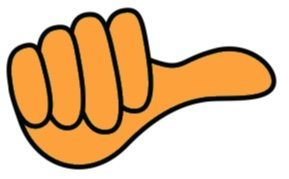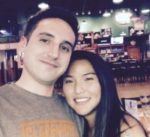 MLM Critic & Author: Nathaniell
What's up ladies and dudes! Great to finally meet you, and I hope you enjoyed this post. I have to be honest though. I'm not a big fan of MLM. Tried it. Hated it.
Affiliate marketing is cheaper, faster, and easier. See for yourself and join millions of other successful affiliates generating income from their blogs!
No inventory. No fees. No recruiting. 3 BILLION potential buyers online.
Reader Interactions