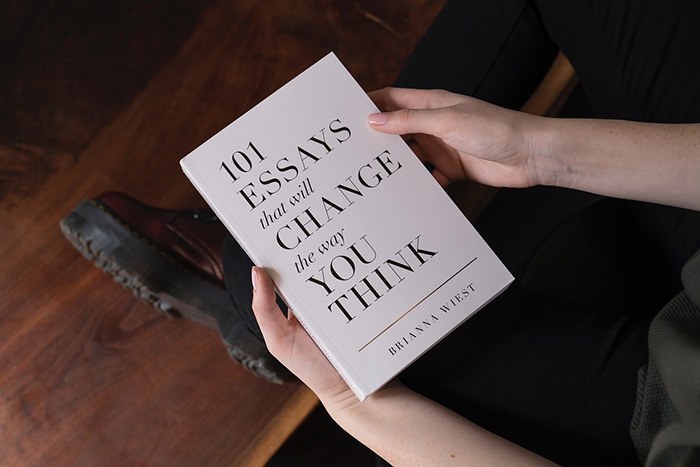 In some ways, trying to get a job writing essays might seem like an odd idea. But, this is actually a common field, one where there is considerable demand. This means that there is money to be made. So, let's look at how you can do it.
What Essay Writing Actually Entails
There are multiple reasons why you might be writing essays. For example, some professors will want examples of what a good essay looks like. In other cases, students may want an idea of how their work should look. And honestly, most blog posts out there are simply essays, just written with a digital audience in mind.
But, that's not what we're talking about here. Instead, we're focusing on one narrow field, which is writing essays for students. And, in most cases, those essays are used to cheat the system.
For example, a college student might order an essay from a company or an individual writer. They would provide information, which could just be the initial instructions that they were given. In some cases, the student will learn from the essay they receive and may edit it. But, many will simply submit it as written, claiming that it is their own work.
This isn't even surprising. The workload at college is high and students often have part-time (or full-time) jobs as well. If a student can find someone to do their most tedious papers for them, well, that makes everything easier. In many cases, the essays provided also get better grades than the students could earn themselves.
Because of this pattern, writing an essay for money is much like creating one for college. You have a set of instructions to follow and you have to research the information. In many cases, you'll also have to cite your references, using a style like APA or MLA. The specifics depend on who you are working for.
This makes the field best for people who are good at essay writing. Perhaps you did well at college yourself or simply find essays easy. If that's the case, this could be the perfect field for you.
Where To Find Work
As you can probably guess, essay writing isn't a job advertised in normal listings. But, positions do exist. In fact, there are dozens of different high-quality companies that provide essay writing services, along with countless smaller ones.
With that in mind, the best way to find work is to look for the sites. You can do so by searching "essay writing services" or something similar and looking at the sites that turn up.
Some of those sites will have a page that offers information about how to become a writer. This might even include a form that you can fill out at the time. If they don't provide details, there should still be an email address that you can use to contact and enquire.
Many of these sites will already have all the writers that they need – or may not want to take on new blood. But, there is high demand for essay writing services. This should mean you can find some work, even if it takes you multiple tries to do so.
If you want an edge, you could also prepare (or find) some samples of your work. Ideally, the samples should be academic essays, ones that have no errors and are high-quality overall. Samples help to prove that you do have skills in the field.
What You Can Expect
In most cases, companies will have a significant application process. This may include providing information about your background and your education, along with samples of writing. You will often be asked about your areas of expertise.
This happens because the company needs to provide quality writing. After all, students are looking for essays that will get them good grades – and they're likely to be angry if an essay fails. So, the company must be sure they hire good writers. They may also be hesitant to hire more if they are currently meeting demand.
As a result, you may have to try multiple companies before you find a good one. But, there are plenty to choose from. And, many will have easy-to-find information on how to become one of their writers.
Most companies offer assignments to writers, who then have the choice to accept or refuse them. Some may do so by emailing you out the description. Others might have an online system setup instead. This lets you pick and choose based on what you think you can do well.
In most cases, the company will be paying you a set fee for an assignment or they will be paying you by word. So, you earn the same amount regardless of the work that's involved. This means that you should choose assignments that you can do efficiently and to a high standard.
Some of the time, your work will be directly given to the student when you're finished. With other companies, it may go through one or more proofreading and editing steps. You may also be expected to make changes if the editor isn't happy with it. This aspect can add onto the time involved.
Income Versus Skill
You don't really need significant skills or experience to write essays. In fact, much of the available work comes from the first year or two of college. This is the time where students often feel like they can't make it on their own. Many will also think that they don't really need to learn what they are being taught.
This means that you don't even need a college background yourself to write the essays. Instead, you mostly need to be good at writing and following instructions.
But, if you do have more experience, then your income level can be higher as well. For example, most sites that offer essays raise the fee as the complexity increases. So, a second-year level essay will cost more than a first-year one, and so on. The fees get much higher still for essays at the Masters level and for papers that are longer or more technical.
Progressing Through Companies
Many of the sites will have a progression system in place. With this, new writers will often get paid less and may not have access to the most lucrative assignments. This includes the ones that require more skill to complete.
This approach means that your income potential will always be lower at the beginning. To make headway, you have to develop a good reputation for the site. In general, this will involve turning in assignments on time and ensuring that all of them meet the guidelines. For that matter, it's worth going the extra mile with those early assignments.
The exact system for progression will vary depending on the company. For example, some companies may have ranks, with the higher-ranked authors having access to extra work and a higher rate. Going to the next rank may be related to how many assignments you complete per month or how satisfied customers are.
To see the best results, you would need to closely read the company's requirements and processes. Once you understand what is needed, you can consistently hit those goals.
Is The Process Worth It?
Writing essays in this way can be lucrative, especially for people who are skilled. But, the work can also be incredibly stressful and time-consuming. There will often be multiple quality checks along the way, along with requirements that simply don't seem fair.
Indeed, many companies favor customers over the writers. This may mean considerable extra work for some pieces, even if you did nothing wrong. In rare cases, you may even get refused payment for an essay because the company took the customer's side.
For pieces that are difficult or require multiple edits, you could even earn less than the minimum wage for your work. That's beyond frustrating and defeats the purpose.
One alternative is to find your own clients.
You could hunt for them on freelancer sites like Upwork, or you might even seek them out with local ads or through tools like Craigslist. Doing so can be more profitable, as you keep all of the money for yourself. Still, there are additional complexities and you have to manage the expectations of your clients carefully.
For some people, the job can work well and can be profitable. For example, it's a good fit for anyone who excels at writing academically and/or has considerable experience. There are even people who enjoy the process. And, if nothing else, you do get the chance to learn for yourself with all of the essays.
In contrast, many other people would simply find the work stressful and time-consuming. So, it's important to weigh up the risks and rewards of the approach before you sink time and energy into it.
As a writer, you have an in-demand talent that can be used to earn you TONS of money online. You can earn money freelance writing, for sure, but it's still just trading dollars for hours. Personally, I recommend starting your own website! Information is the currency of the internet, so why not leverage your talents to build yourself a serious online income! Learn how to create your own blog-style website and make money through advertising.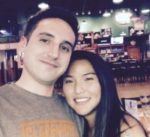 Nathaniell
What's up ladies and dudes! Great to finally meet you, and I hope you enjoyed this post. My name is Nathaniell and I'm the owner of One More Cup of Coffee. I started my first online business in 2010 promoting computer software and now I help newbies start their own businesses. Sign up for my #1 recommended training course and learn how to start your business for FREE!
Reader Interactions