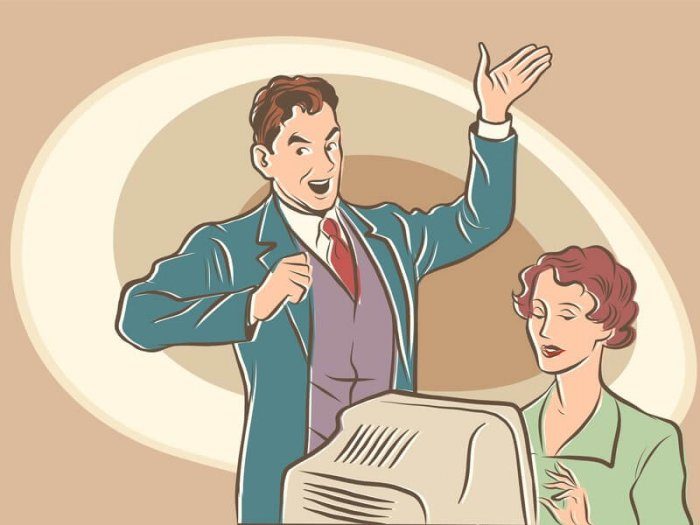 Third-level education isn't for everybody – and it's not the only way to get a good job with a high paying salary, either. There is a lot of pressure placed on people finishing high school to attend college, and it can seem like it is the only way to get your foot on the ladder of a good career path, but this is not the case.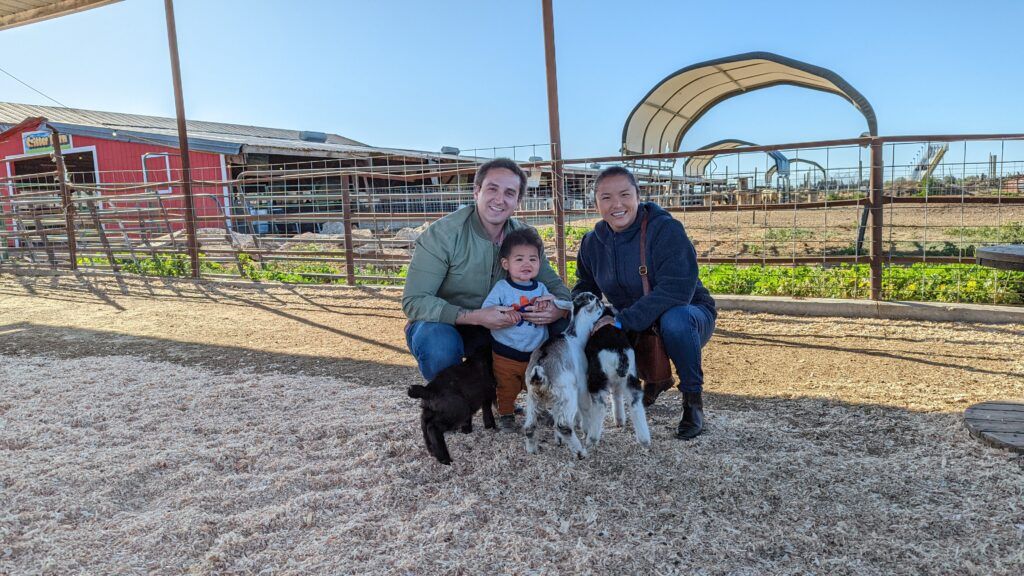 Are You Ready To Work Your Ass Off to Earn Your Lifestyle?
Are you tired of the daily grind? With a laptop and an internet connection I built a small website to generate income, and my life completely changed. Let me show you exactly how I've been doing it for more than 13 years.
There are many careers out there that offer a challenging job and great salary and don't require a college degree – careers like that of a court reporter.
Court reporters create word-for-word transcriptions at trials, depositions, and other legal proceedings. They create and provide the record for cases within the courtroom. Some court reporters provide captioning for television and real-time translation for deaf or hard-of-hearing people at public events, in business meetings, or in classrooms.
You may have questions like how do I become a court reporter and what is the salary of a court reporter – over the following article we will try and provide answers for these questions, as long as providing information on the skills that would see you excel as a court reporter, the additional benefits that come with the role and details on some similar occupations. We will start with a more in-depth look at the job of a court reporter.
What Does a Court Reporter Do?
Court reporters – which are also called and referred to as court stenographers – provide an accurate and complete record of events that occur within a courtroom so that they can be referenced in the future if required. They do this by keeping written transcripts of spoken word at legal proceedings such as trials, hearings and legislative meetings.
The main task of a court reporter is to keep a record of everything that occurs in a courtroom, but it is a job that has many other varied tasks. When working as a court reporter, you can expect to have to attend depositions, hearings and other events that require written transcripts.
Once at the event, you must capture proceedings using a stenography machine, or in some cases, from video and audio recording devices.
Court reporters use stenotype machines to record dialogue as it is spoken. Stenotype machines work like keyboards, but create words through key combinations rather than single characters, allowing court reporters to keep up with fast-moving dialogue.
It is not just what is said that must be noted – it is also the job of a court reporter to document a speaker's identification, as well as the gestures and actions they make in the courtroom.
If asked by the judge or by legal representation, you must relay a required portion of the transcript during a trial. If you cannot understand or miss out on part of the proceeding due to it being inaudible or otherwise you must ask whoever is speaking to repeat it so that it can be recorded. This also applies to ambiguous or unclear statements, in which case they will need to be clarified rather than repeated.
Once proceedings are over you must provide a copy of the transcript to whoever requires it such as the courts, counsels and any other parties involved that may need to be privy to it.
As well as documenting trials, in some cases, court reporters must assist people with disabilities, such as transcribing videos to help deaf or hard-of—hearing people and providing real-time translation in classes and other public forums.
With training and experience within the job, keeping up with the pace of the courtroom will become second nature to a court reporter.
Skills of a Court Reporter
You develop a lot of the skills required to be a great court reporter while learning on-the-job, but there are several skills that see you excel in the role, some of which are listed below:
English Fluency
You'll need to have a fantastic grasp of the English language – including all of its intricacies and nuances. You should be able to contextually judge whether a speaker means one thing or a similarly sounding different thing through common sense to help you keep an accurate record of events.
Typing
Having a great grasp of the English language is one thing, but you'll also need to be an excellent typer. As mentioned, many court reporters use stenography machines which work similarly to traditional typers but can create words through key combinations rather than single characters so keep up with the fast-paced environment of the courtroom. With time your ability will grow, but you will need to be fast at transcribing events.
Listening
The ability to concentrate, stay expertly focused and give complete attention to whoever is speaking is a skill in of itself, and certainly not one that everyone possesses. As a court reporter you must always be thorough and pay attention to the details.
Integrity
Integrity Is a trait that will ensure you remain unbiased in the courtroom, which is very important. You must be honest, ethical, and also detached from the testimony you're transcribing so you can do your job correctly.
Memory & Decisiveness
A lot can happen in a short time in a courtroom, so you must recall events well so that you can transcribe at the best of your ability. If you miss out on something, you can ask what has just been said, but generally you must do your best to cause as little of interruption as possible.
How to Become a Court Reporter
The first two things on the criteria list of becoming a court reporter are to be at least 18 years of age, and to have a high school diploma.
Once you've fulfilled these two criteria's, you can go about becoming a qualified court reporter. To do this, you must receive accreditation – this is received by attaining a diploma from a dedicated court reporter school (courses are also available in community colleges).
This takes around two years to complete, and there is an entrance exam to gain access to the program. This exam usually consists of two elements – the English language and typing.
If you can show your competency in the fields of English and typing, you'll be accepted to the program and get set on your way to becoming a qualified court reporter.
In the course you will learn all of the skills required to become a court reporter, including stenography training, voice writing training, broadcast captioning and CART (Communications Access Realtime Reporting) training. You can choose to specialize in a specific one of these options if you prefer, with CART providers expected to be the most in-demand in the coming years.
Once you've completed the course and received your accreditation, you will then undergo a few weeks of on-the-job training. This typically includes training on the specific types of equipment and more technical terminology that may be required within your role as a court reporter.
Salary and Additional Benefits
Working as a court reporter can be a lucrative career. According to the Bureau of Labor Statistics, the median salary for a court reporter as of May 2016 is $51,320, which works out at around $24.68 per hour (the median salary is the figure at which 50 percent of workers earn more than and 50 percent earn less than, so it gives a good indication as to what the average wage is).
According to the same source, the lowest 10 percent of court reporters earned less than $26,610, and the highest 10 percent earned more than $95,990 per year. Your salary will depend on a number of factors – how much experience you have, what region you're working in, whether you're working full-time or freelance and more.
There are other benefits attached to being a court reporter than the salary. Depending on who you're working for (if you're working full-time) you may be entitled to vacation days, sick leave, insurance payments and other perks – but be sure to consult with your employer as these benefits are not universal.
In terms of other benefits that arise as a result of the job, you'll have equipped yourself with fantastically transferable skills that will stand to you in many aspects of life. If you are working freelance, you'll have the opportunity to select your schedule (to a certain extent) as well as the workload that you take on.
Similar Occupations
there may be many elements of working as a court reporter that appeal to you, but you would be interested in hearing about other, similar roles. Well, you're in luck, because there are other jobs out there that utilize similar skill-sets that also don't require a college degree – jobs like that of a medical transcriptionist or a secretary.
Medical transcriptionists – sometimes referred to as healthcare documentation specialists – listen to voice recordings that physicians and other healthcare workers make and convert them into written reports. They also may review and edit medical documents created using speech recognition technology. Transcriptionists interpret medical terminology and abbreviations in preparing patients' medical histories, discharge summaries, and other documents. Sharing similarities with the role of a court reporter, this takes record-keeping away from the courtroom and into the field of medicine.
Secretaries and administrative assistants perform routine clerical and administrative duties. They organize files, prepare documents, schedule appointments, and support other staff. If the recording aspects of being a court reporter appeal to you, then it may be worth considering a career as a secretary, as the skills for both jobs are similar. Though many secretarial positions don't pay much, in certain cities and select companies, they can be a lucrative career. Plus, it can be a shoe-in job for other positions at a large company like Amazon!
Conclusion
Jobs like that of a court reporter are proof that you do not necessarily need a college degree to secure a great job. Court reporters have a varied, challenging, and ultimately, rewarding career that also pays a good salary – all without spending years in college.
The institution of college has an important place to play in our society, but it isn't for everybody. A combination of extortionate fees, remaining in the education system and not earning straight away may turn you off the idea of college, and this is okay – there are more options and great careers out there that don't require a college degree, so be sure to assess your options before committing to a degree.
I never went to college, and it ended up being the best decision I ever made. Almost a decade ago I learned how to create my first online business, and now I work full time from home. The best part is that I set my own salary, and set my own schedule. If I want to make more money, I work harder. If I want to work less, I just take the day off!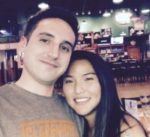 Nathaniell
What's up ladies and dudes! Great to finally meet you, and I hope you enjoyed this post. My name is Nathaniell and I'm the owner of One More Cup of Coffee. I started my first online business in 2010 promoting computer software and now I help newbies start their own businesses. Sign up for my #1 recommended training course and learn how to start your business for FREE!