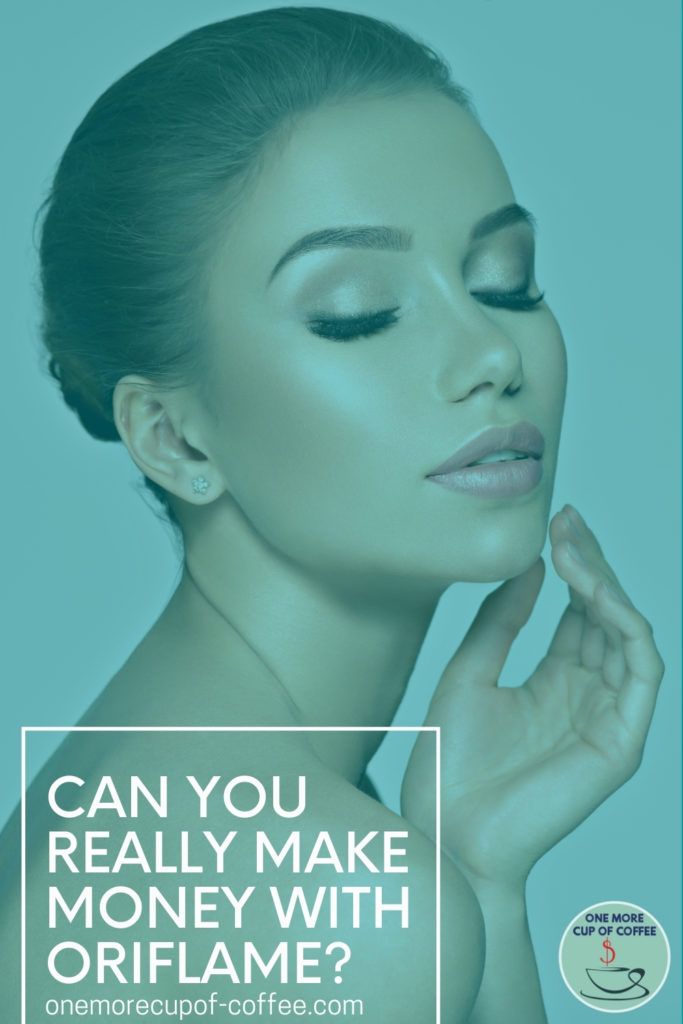 Oriflame Review
Company Name: Oriflame
Costs: Free
Rating: 46/100
Do I Recommend Oriflame?
The chance to make money with Oriflame sounds appealing. The company has a lot going for it too, including many products and a good reputation. Even so, it's not an option I recommend. There is simply too much competition from other companies and distributors. Why not use affiliate marketing and make money online instead? This gives you much more power and lets you choose which products you promote.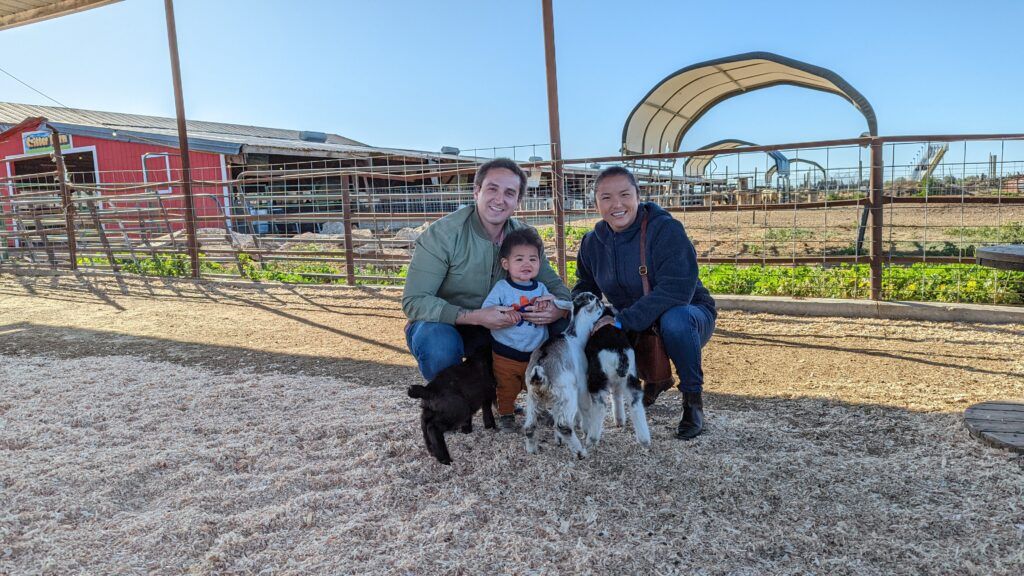 Are You Ready To Work Your Ass Off to Earn Your Lifestyle?
Are you tired of the daily grind? With a laptop and an internet connection I built a small website to generate income, and my life completely changed. Let me show you exactly how I've been doing it for more than 13 years.
What Products Does Oriflame Sell?
Oriflame is a large Swedish cosmetic company, with a strong direct marketing component. The products aren't currently sold in the United States but Oriflame is looking to move into the American market within a few years. Even though Oriflame isn't an option for Americans right now, it is a potential option for many other people.
Like Avon, Oriflame offers a wide range of products. This includes many different beauty and makeup products, along with accessories, wellness, and related areas.
Many of their items are also reasonably priced. For example, the products below are roughly $6.50 and $9.20 USD right now. This is similar to Avon and can work well.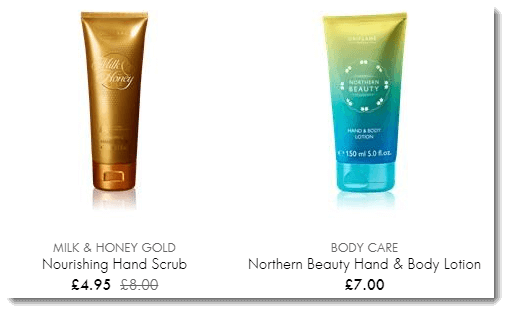 The prices are low enough that people would be willing to take a risk and try them out. For that matter, the prices would be competitive to what you find in a physical store, while the individual items are not easily found elsewhere. It's often easier to make sales with this type of product than with more expensive and upmarket ones.
The style can work well. Many people love the convenience of shopping through a distributor and the social component can be fun as well. With so many products to choose from, it's no wonder that the company is expanding.
As for quality, this will vary. Oriflame offers many different brands and styles. Some of these will be better than others. Individual preferences will also vary. As such, some people may love one product, while others might not like it at all.
Despite that limitation, Oriflame does have many fans. Some will be distributors, but others seem to genuinely enjoy the products too.
Is Oriflame A Good Business Opportunity?
Oriflame has a great reputation and many people are passionate about the products. This aspect makes it an interesting choice. So, how does the income side of things stack up?
The first way to make money is simple – sales. You earn a commission from any sales that you make. This is calculated from the business value of products, which is the retail price minus the discount that you receive.
Estimates suggest that this is from 23% to 35% commission if you're a Consultant (which is the initial rank). The exact percentage is based on sales. For example, if you make more than £130 in sales, the commission is 30%. For more than £520 in sales, the commission is 35%.
These rates are appealing. Even a 23% commission is better than many other companies. It's also nice that you can increase the rate from sales alone, rather than being forced to recruit.
Of course, this is just the first stage. Oriflame presents itself as having a 'dynamic income opportunity'. That seems to mean that you can increase your income over time and get access to more bonuses. To do so, you need to get involved with team building.
The basic concept is that you recruit others into the company. These people then sell the products and work on recruitment themselves. The larger your team, the more money you make.
It all sounds simple on paper – but it gets complex fast.
A critical aspect to consider is ranks. To make a decent income, you need to progress up through the ranks.
There are 10 initial ranks and these offer more bonuses as you go along. The highest ones even include trips and a car allowance. As you go through the ranks, the income potential does become high. If you can get there, then yes, you could potentially make a lot of money.
But, the ranks all have requirements along the way, and these increase as well. For example, you need a team of 5 to be a Group Manager and £1,300 (around $1,700 USD) in sales.
These requirements aren't just based on your behavior either. The members of your team also need to be making consistent sales. For the later ranks, some of these will need to rank up as well.
So, you don't just need team members. You need reliable people who are willing to put in the time and the energy to develop their own business. Do people like this exist? Sure. Are they easy to find? No, not really.
I personally hate this aspect. No matter how hard you work, your success partly depends on the success of others. That's never good – because people are often lazy. I've seen that time and time again with those who want to make money online. Of everyone that is interested, only a fraction are willing to put in the time and effort. The same is true for MLM.
The Competition
Competition always plays some role in your chance of success. After all, you're trying to get people to buy from one particular company through you, rather than buying something else. You have an advantage if the products are good, which seems to be the case with Oriflame. But, even so, the competition is still relevant.
First of all, cosmetics is a powerful industry. The products are always in demand and they're consumable too. That means people need to regularly go back and buy more, which is great for sales. The industry is often called recession-proof or evergreen as well. So, people tend to buy cosmetics even when they are struggling financially.
This makes it an amazing field to make sales in.
As a result, there are many different companies out there. These tend to have similar products. There are differences, of course, such as the quality of items, the specific shades used, and the way that products feel. Even so, customers are spoiled for choice.
As an Oriflame distributor, you would be competing against every company that sells similar products. That includes physical stores, as well as online ones.
You're also competing against other distributors and anywhere else that sells Oriflame products (like Amazon). Because Oriflame is so large, there may be many distributors in your area. Some of these may be trying to sell to the same audience as you.
In fact, Oriflame estimates that there are more than 3 million distributors right now. That's a huge amount of competition. They won't all be in your local area, of course. But, there is a good chance that some of them will be.
One other thing. The MLM model can be a disadvantage when it comes to competition. Basically, you're recruiting others into the company and earning from their sales. These recruits will often come from your social circle and maybe selling to the same people as you.
You do earn some money from their success, especially if you have a decent team behind you. But, you're still losing out on direct sales and you earn more money from those than from your downline. This means you could potentially lose money by recruiting someone, especially in the short-term.
So, what does all this mean?
You can certainly make money with Oriflame. Some people do. But, your odds will be better if there are few distributors in your area.
It's also worth thinking about your audience. Do you know people who would be interested in Oriflame products? Would they make purchases often? If you know people who might buy Oriflame (from you!) regularly, then the company may be worth trying out. But, if that's not the case, Oriflame may not be the best choice.
How Realistic Is Oriflame?
Companies like Oriflame seem amazing. They have decent products and a rewarding compensation plan. Current distributors will often rave about the idea as well, talking about how great it is and the amount of money they're making.
And yes, if you progress far enough, the income potential is high. For most MLMs, there are some distributors that earn a full-time income, along with many bonuses along the way.
But, let's be realistic. Some people will find success but most won't. As I mentioned before, competition is high. Making sales in person isn't as easy as it sounds either. Many people will be resistant, while others mightn't have the money to spend.
There are also patterns of behavior. People often start out well, making many sales and even recruiting some people in the first couple of months. But, that traction starts to die down and sales often decrease as well.
Personally, I'd only ever recommend a company like Oriflame to people who are outgoing, who have a large social network, and who are willing to spend time and energy mentoring. If that's you, maybe Oriflame would work. But, do think about it carefully.
How To Turn Makeup And Skincare Into A Business
The products from Oriflame are appealing – but that won't help you much if you're in the United States. Even if you're not, the competition for the company is high and there are many distributors already out there.
Why not make money through your own website instead? The online environment gives you access to a much wider audience and you don't have to make sales in person. Instead, you can earn money by promoting products.
The idea works particularly well for anyone who loves cosmetics. With a company like Oriflame, you have to spend considerable energy building your team and promoting the products over and over again (often to people who aren't that interested).
When you're online, you can focus on different areas. For example, you might use a makeup affiliate program and build a website that teaches people to apply makeup, along with different styles. By doing so, you get to focus on the parts that you are most interested in, rather than just emphasizing sales.
The idea is more powerful too. You're providing people with information that they want and sales can naturally flow from that. You also get to choose the products and companies you promote. This lets you focus on ones that are actually worth using, rather than being limited to a single company.
Can You Generate Reliable Income With Oriflame?
The Oriflame Review
If you're in the right area, Oriflame has some definite advantages. Even so, competition is intense and that aspect alone would limit your income potential.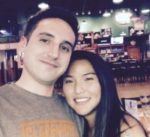 MLM Critic & Author: Nathaniell
What's up ladies and dudes! Great to finally meet you, and I hope you enjoyed this post. I have to be honest though. I'm not a big fan of MLM. Tried it. Hated it.
Affiliate marketing is cheaper, faster, and easier. See for yourself and join millions of other successful affiliates generating income from their blogs!
No inventory. No fees. No recruiting. 3 BILLION potential buyers online.
Reader Interactions