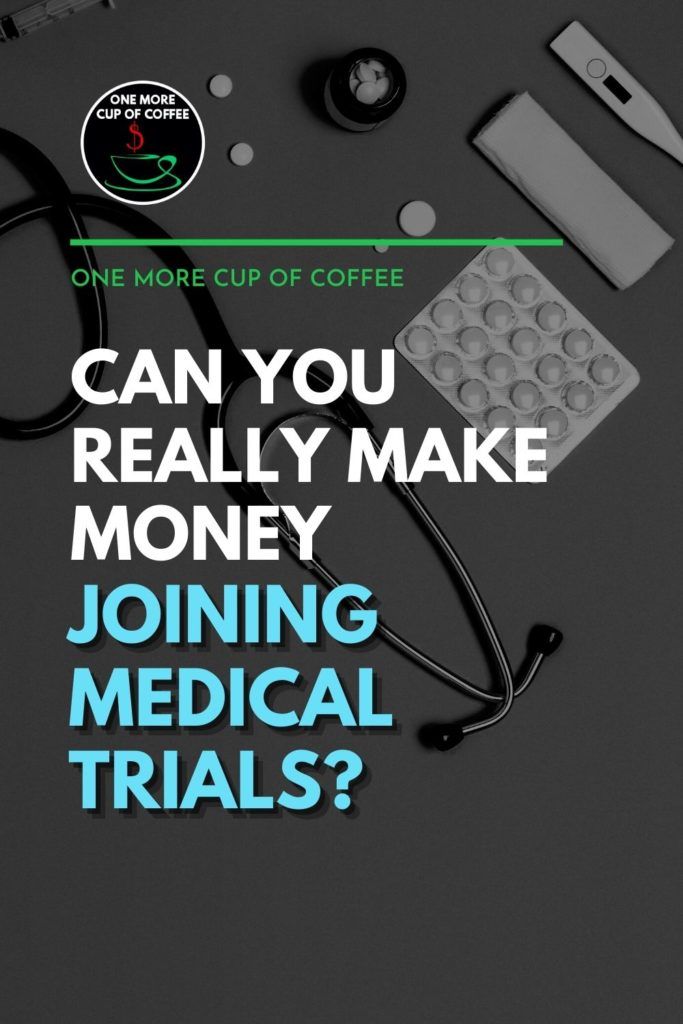 Medical trials are commonly featured in lists of ways to make money. This always sounds like an amazing approach, especially as some of the trials pay hundreds of dollars, if not more. But, is this idea as good as it sounds, and can you actually make money?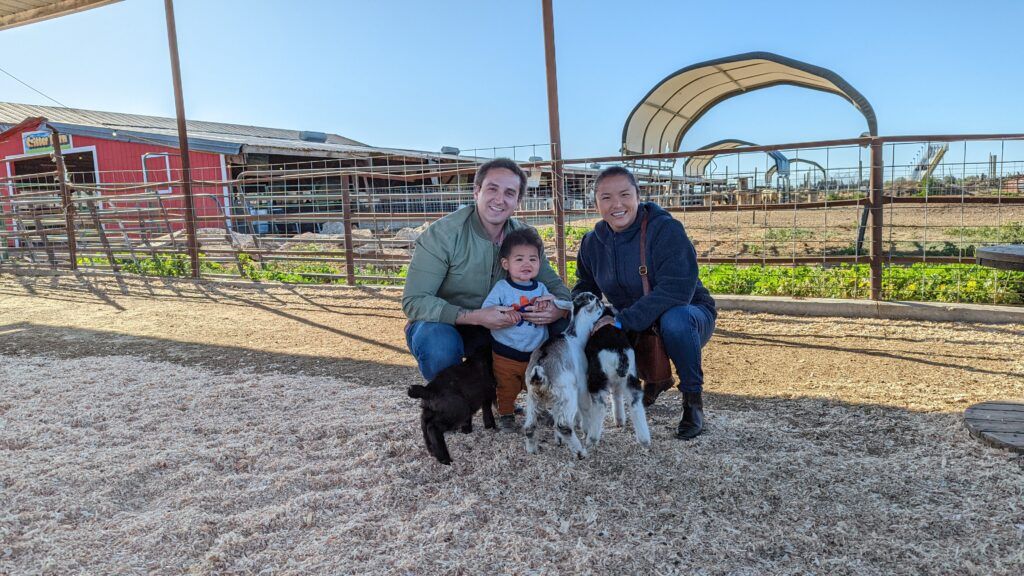 Are You Ready To Work Your Ass Off to Earn Your Lifestyle?
Are you tired of the daily grind? With a laptop and an internet connection I built a small website to generate income, and my life completely changed. Let me show you exactly how I've been doing it for more than 13 years.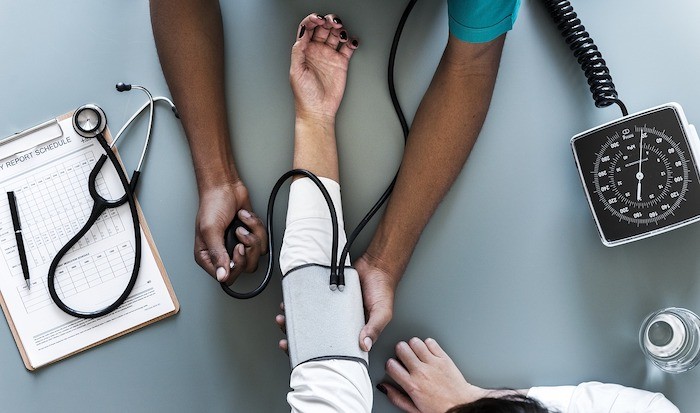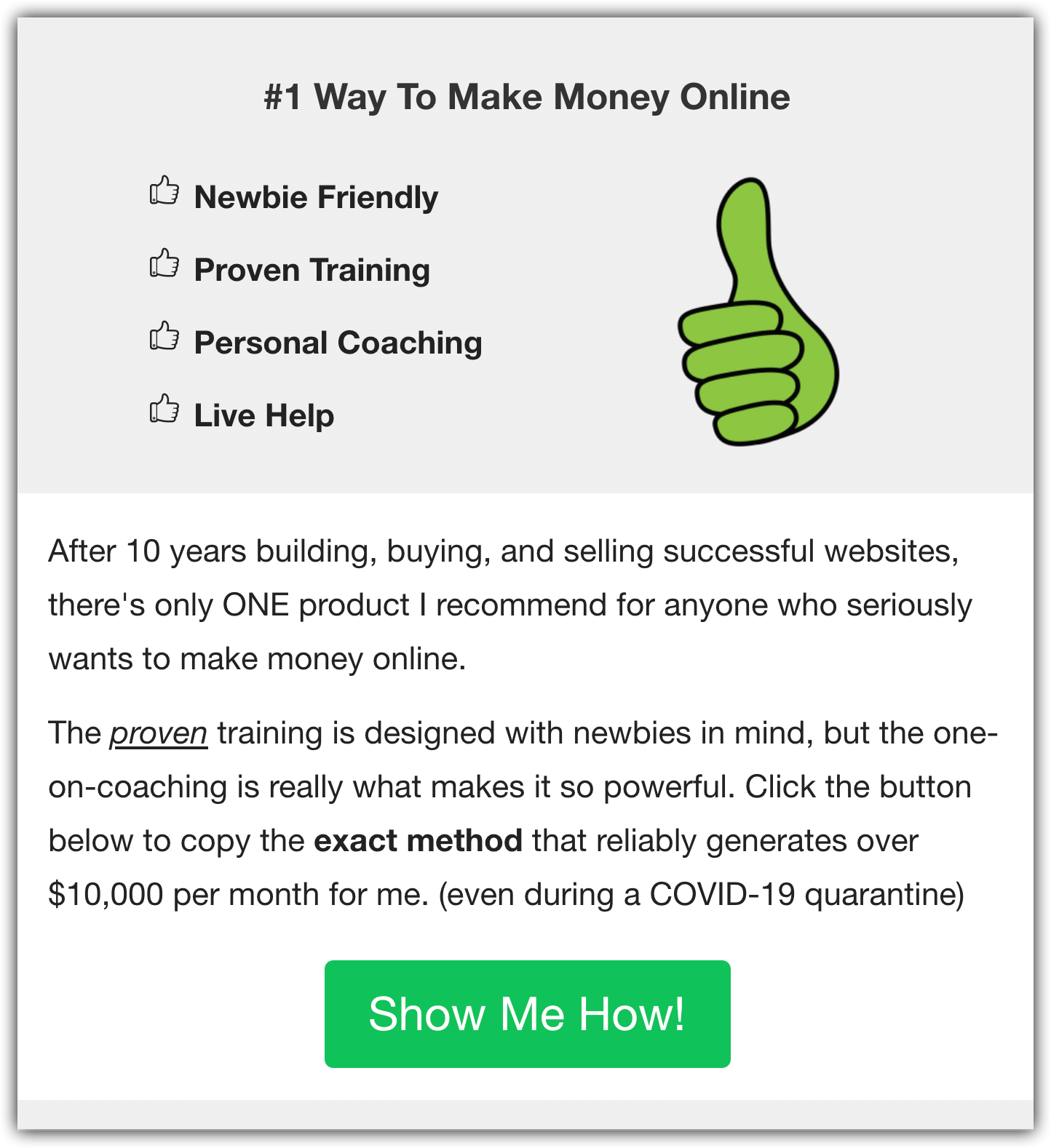 Making Money With Medical Trials
To get started, let's talk about what you can expect. The term medical trials is a general one (you'll sometimes hear people say clinical trials as well).
The idea is that you're being a participant in scientific research. What this involves strongly depends on the particular study that you're signed up for.
Some studies are simple. For example, you might just need to fill out a survey or complete some basic tasks. Simple studies often pay less but they don't tend to require as much time or effort either.
There are various other types too.
Sleep studies require you to spend at least one night where your sleep is being monitored. You're literally being paid to sleep, which is appealing, but the process can be a little unnerving.
Diet or lifestyle studies often require you to make significant changes to your eating habits and/or exercise. As part of this, you may need to keep track of your food intake and strictly follow the requirements. There may also be testing, which could include blood samples.
Phase I medical testing is the stage where a drug is first tested on humans. This type of study involves close monitoring and you'll often need to stay in a facility the entire time.
Phase II and Phase III trials look at whether the drug works and focus on getting the dose right. These can be less intense than Phase I and carry less risk as well.
These differences are important, as they influence what you can earn, along with what is expected of you.
Do Medical Trials Pay?
The simple answer is yes. Medical trials do tend to pay and they are legitimate ways to earn. Paying is a key way for scientists to get people involved, which is critical to the research that they're conducting.
The amount you can earn can vary dramatically, depending on the type of study and what is required of you. The list below highlights some general figures, although the amount still varies from one study to the next:
Survey-based Studies. These often pay $10 to $15 per form and might take 20 minutes or so to complete. The surveys are often online, making this a very simple way to earn.
Sleep Studies. These can pay somewhere between $170 and $200. That's impressive on its own. Some studies can run for a week or two, which adds up to a tidy sum.
Specific Tests. You'll sometimes get paid for a type of test as well, such as $50 for an MRI or $600 for a PET scan. In both cases, there is often an additional payment of $75 for the required screening beforehand. The PET scans may sound particularly profitable but most studies don't use them.
Full Medical Trials. Trials, where you're taking a new medication, tend to pay the most, potentially hundreds or thousands of dollars. But, these are also the most involved studies and they come with the highest risk. You may need to live on-site for a week (or more) or you might need to make many visits.
Advantages of Medical Trials
Medical trials do have key advantages. If you can get in one, they're often an easy way to earn.
In many cases, you don't have to do much more than fill out a survey, take a pill or go through a few measurements. Some are considerably more complex, but your payment is typically higher for those as well.
The right trial might even fit in well with your life. For example, some students find that they are part of a trial right when they are studying for exams. They are simply able to keep studying whenever there is downtime while getting paid for the process.
The idea may also seem more appealing than many other ways of earning. After all, you don't need to create a product or try to build a business. For people just looking for a little extra money, the idea can seem extremely appealing.
And honestly, some medical studies to pay very well indeed. You might even find a trial that pays upwards of $1,000.
One other benefit is simply that you're helping to advance scientific research. Medical trials are critical to helping scientists learn more about the human body, along with developing treatments and even cures for diseases. So, if the money isn't incentive enough, doing some good maybe.
Disadvantages of Medical Trials
There are also some key limitations of medical trials. These don't necessarily mean you shouldn't try them, but they are things to keep in mind.
Getting Accepted Can Be Tough
Applying for a medical trial is fairly simple. But, actually getting accepted is an entirely different story.
The problem is that most of these trials are part of very specific studies. This typically means that the researchers won't just take anyone. Instead, they will be looking for participants who meet specific criteria.
For example, many sleep studies will be looking at people with specific conditions, like sleep apnea. Medical trials may also look for people with particular diseases, while diet and lifestyle studies will often focus on patients who are overweight or obese.
Thankfully, many trials do have a control group of healthy participants. Others may be conducted on people who are healthy.
If this is the case, you have the best chance if you're an adult and a non-smoker. You should also be healthy, not obese, have no major diseases, and not be on any medication.
Even if you fit the general requirements, there are often additional screening steps to help find the right participants. This aspect takes time. Plus, you won't normally earn until you actually get accepted into the study itself.
They're Time-Consuming
Many medical trials end up being time-consuming. If you're lucky, you'll only have to go to the site for an afternoon or stay a single night.
But, studies are often more intense than that. For example, you might need to stay at the site for a week or two. Alternatively, you might need to come in every day or every couple of days for them to check up on you.
Even if the trial doesn't involve you being on-site, you may have to do various tasks each day, such as keep a food log or test blood sugar levels. The time can add up quickly.
This is particularly problematic if you're a student or you have a full-time job. After all, taking time off to participate in a medical trial isn't really a great plan.
They Do Have Risks
Medications are closely tested and studies are examined in-depth long before any human research begins. Even so, medical trials aren't completely safe.
After all, medical trials are often designed to test the safety and effectiveness of the medication, to find out whether it is a viable approach for the population. This means that you may be taking a medication that hasn't been entirely proven safe in humans.
The process is necessary for medical research and it's the only way that new medications would hit the market. And, for the most part, serious side effects are rare.
Even so, people do sometimes experience significant reactions to the medications used in a study. In a handful of cases, the outcomes have been extremely bad, such as the famous Elephant Man trial that almost killed six participants.
This means you should carefully evaluate which studies you sign up for and what the risks are. You should also ask questions, to ensure that you fully understand what is involved.
Some studies will also be safer than others. For example, there are relatively few risks in a sleep study, while a study that involves medication will be riskier.
They're Not Reliable
Finally, medical trails won't ever be a sustainable way to make money. Even if you can get into multiple trials, they'll never be predictable. That's frustrating if you're trying to pay a particular bill or if you want long-term income.
This aspect also makes it difficult to plan. Because you don't know which trials you'll get into or precisely when they'll be, you don't have the ability to plan them around school holidays or weekends. Instead, you would need to try and shuffle your life around the needs of the trial.
That's not always going to be viable.
Are They Worth the Bother?
Medical trials do have more disadvantages than advantages. But, many people do still find them a valuable way to make money.
If nothing else, some trials do pay well and require relatively little time commitment. Others may be more involved but the payment can make up for any inconvenience.
The approach may be particularly relevant to anyone who isn't currently employed, as this means it is easier to make the timing work.
There are also some fairly simple trials, ones that may only involve one day or just ask you to fill in a questionnaire. Those often won't pay as well but they are a pretty easy way of earning money.
You're not forced to agree to a trial either. So, you can always start the process and withdraw if you're not happy with the risks or the payment.
At the end of the day, medical trials are never going to be a sustainable or reliable source of income. But, for a little money here and there, they can be effective. Just make sure you ask questions and know exactly what the risks are before you get started.
Where You Can Begin
There are various sites that list clinical trials and provide you with details about how to apply. You can keep an eye on these sites to find trials in your local area that you may be eligible for.
Center Watch: This site allows you to browse clinical trials by a medical condition, location, or therapeutic area, it also includes a section for healthy patient studies. Some entries provide details about payment and requirements. In other cases, you'll have to contact the study investigator to learn more.
ClinicalTrials.gov: This site is run by the National Institute of Health and lists research studies throughout the world (not just in the United States). You can filter by whether they are currently recruiting and search by topics like country and condition.
CISCRP: CISCRP is designed to provide education about clinical trials and make it easier for people to join them. You can receive email notification about trial listings based on up to three medical conditions. Unlike the other sites, you must sign up before you can see any information.
You can also keep an eye out locally. Schools and medical centers may recruit in their local area only, especially if the study is on the small side. In these cases, you might find recruitment notices on their website or in a local newspaper.
Make Money Joining Medical Trials
There are thousands of different side hustles you could do to earn some extra money on the side, and which one "clicks" for you depends on your personality and goals. However, there's one side hustle that makes an insane amount of money and works for anyone.
Starting an affiliate website is an incredible way to earn extra money because you can do it from your home on a laptop, and work on your business in the evenings and on weekends. The income potential is huge, and it's easy to scale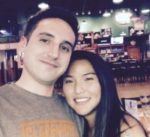 Nathaniell
What's up ladies and dudes! Great to finally meet you, and I hope you enjoyed this post. My name is Nathaniell and I'm the owner of One More Cup of Coffee. I started my first online business in 2010 promoting computer software and now I help newbies start their own businesses. Sign up for my #1 recommended training course and learn how to start your business for FREE!