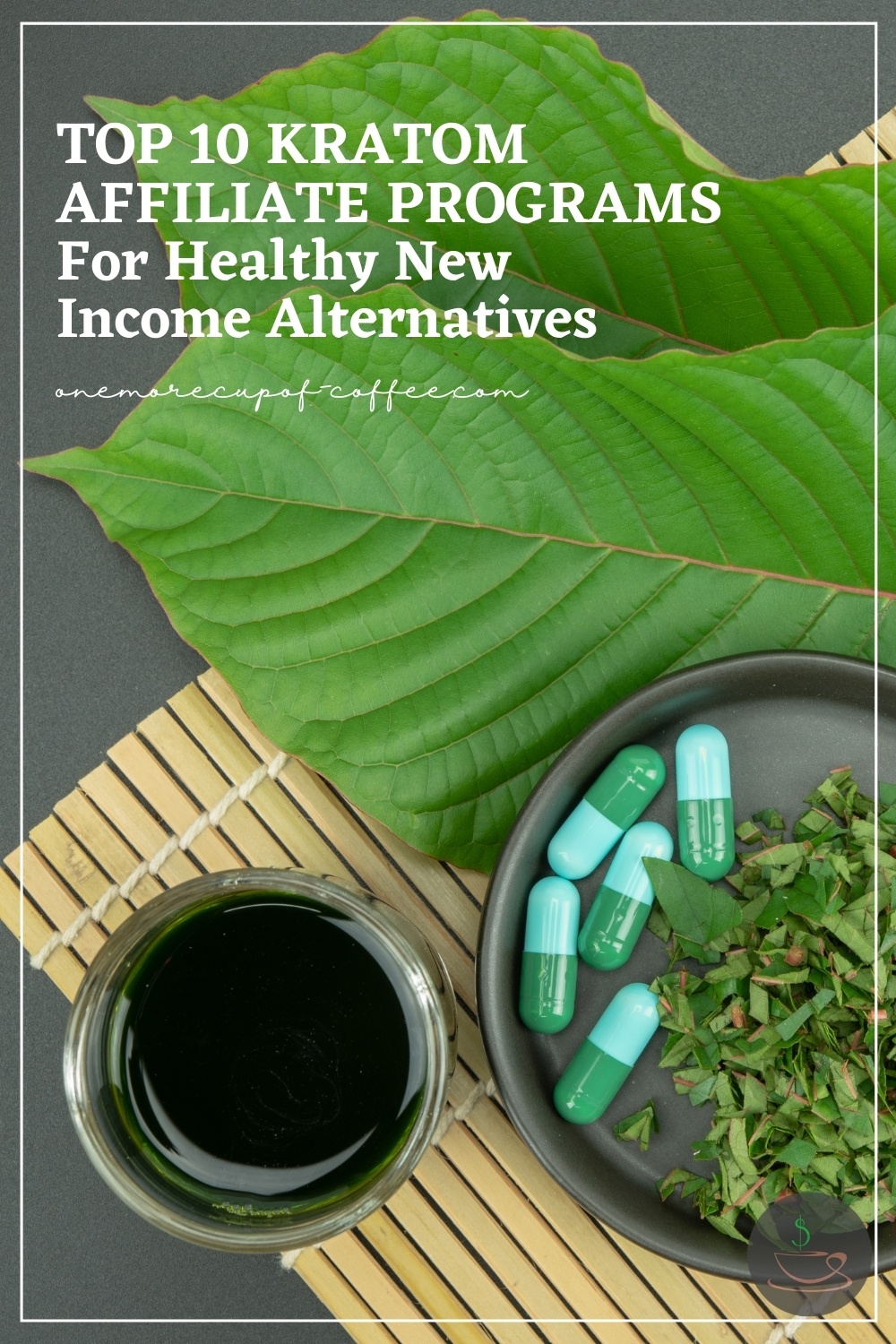 It seems like every few months, there's another herb or plant with the potential to heal and help people across the planet. From Acai berries and CBD oil to Kratom tree products, these products get our attention with their potential to make life better.
Kratom is a tree in southeast Asia. Dried or powdered Kratom leaves are used to make teas or capsules, which people take to decrease chronic pain, help ease drug withdrawal symptoms, or increase alertness and energy. Kratom has both opioid and stimulant effects, and it's possibly addictive.
As Kratom's popularity in the United States grows, several companies are offering affiliate programs to try to promote Kratom as a healthy alternative to processed medicines. If it's intriguing to you, read this list of the top 10 Kratom affiliate programs and see if you can think of a way to use them in your niche market websites. And if you're looking for another "herb" to promote, cannabis affiliate programs are getting popular fast. Keep in mind you can't ship cannabis, so it's stuff like vaping, seeds, glassware, growing equipment, and extractors.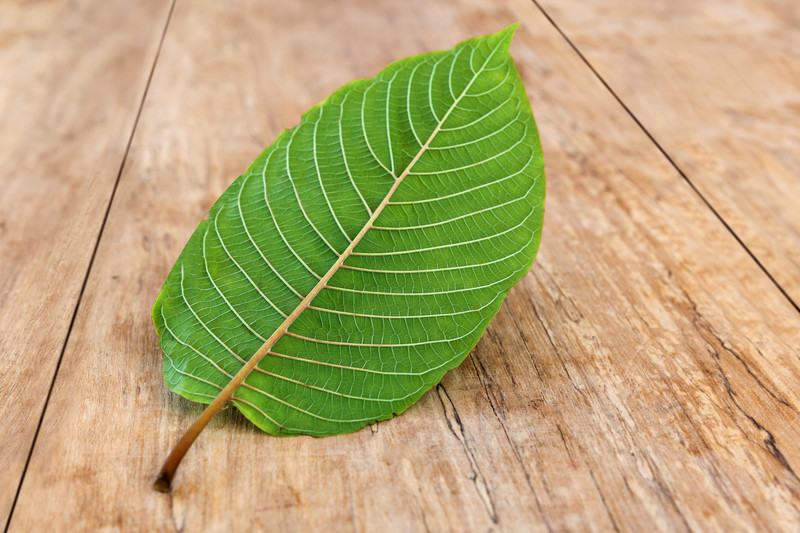 Kratom Affiliate Programs
Kraken Kratom
Organic Kratom USA
Kratom Crazy
Krabot
Coastline Kratom
Kratom Sensation
Kratom Spot
Buy Kratom Bulk USA
The Golden Monk
Super Speciosa
1. Kraken Kratom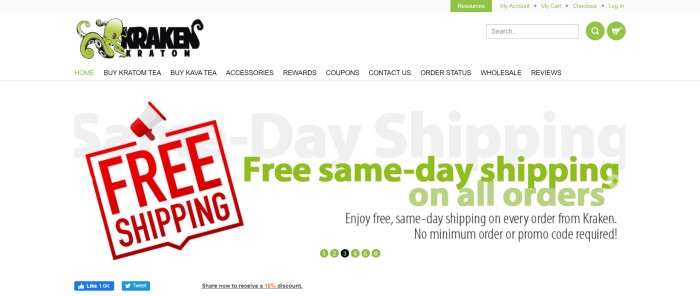 Kraken Kratom sells Kratom powder, leaf, extracts, and enhanced Kratom products. Kratom teas and Kava teas seem to be the most popular sellers from this website.
Kraken Kratom offers free same-day shipping on all United States orders, and it has a rewards program that gives customers one point for every dollar spent. Customers can also sign up for an email list to get information on coupons and new products.
Why You Should Promote Kraken Kratom: Kraken Kratom was the first Kratom company to be recognized by the American Kratom Association for good growing practices. The 10% commission rate is decent, but it only applies to the first order that a referral makes through an affiliate website.
2. Organic Kratom USA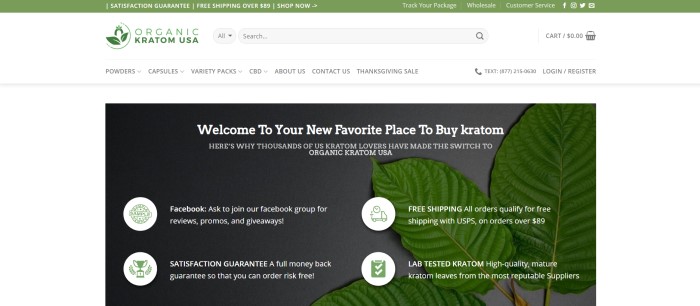 Organic Kratom USA sells green, red, white, and yellow Kratom strains as powders and in capsule form. This company also sells Kratom variety packs and CBD oils. A starter pack containing 300 capsules of Kratom costs around $85.
This company has a 30-day satisfaction guarantee, and it offers wholesale pricing to customers who want to purchase at least 10 kg of Kratom at a time. New customers can also sign up for an email list and receive a 10% discount on their first order.
Why You Should Promote Organic Kratom USA: The satisfaction guarantee and first-order discount could help convert some shoppers. For affiliate marketers, the potential to make up to a 30% commission is a huge plus.
3. Kratom Crazy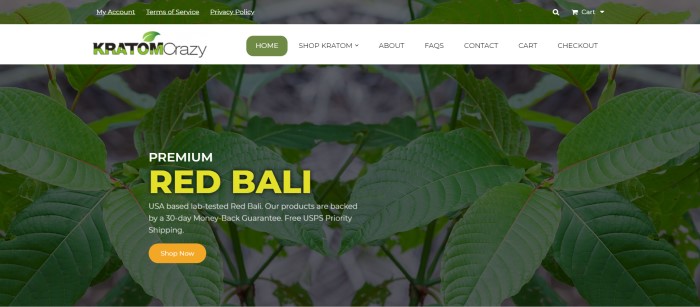 Kratom Crazy sells several different strains of Kratom, including green, white, and red vein strains, and these are sourced from a variety of different places.
For example, green vein strains include Green Vein Borneo, Green Hulu Kuapas, and Green Vein Thai. Currently, Kratom Crazy sells a total of 11 different green vein Kratom products. Order prices range from around $20 for 100g of some products to around $425 for a 5kg order.
This company offers a 100% satisfaction guarantee.
Affiliates start out with a 20% commission rate. When they're selling enough volume to reach tier 2, they get a 35% commission rate.
Why You Should Promote Kratom Crazy: The nice variety of products and the commission rates are hard to beat. However, Kratom Crazy isn't currently accepting new affiliate marketers. If you're still interested, you can send them the website URL you have in mind for promoting Kratom Crazy products.
4. Krabot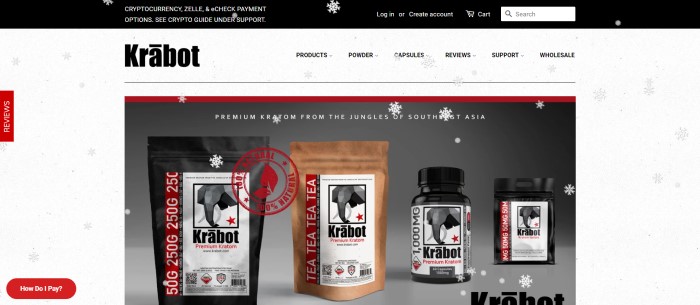 Krabot sells loose leaf teas, capsules, fine ground powders, and isolates. This company also carries Krabot blends, which combine various Kratom strains. This store also occasionally carries items like soaps and accessories like Krabot-branded measuring spoons and kitchen scales.
One interesting thing about Krabot is that customers can buy it using a cryptocurrency called GloBee. Personal checks, electronic checks, and payments through Zelle are also accepted. Customers can contact the company if they're interested in buying Krabot products in bulk.
Why You Should Promote Krabot: The ability to pay in cryptocurrency is intriguing. However, the commission rate isn't listed, so it's difficult to be able to tell how much you could make as an affiliate marketer with Krabot.
5. Coastline Kratom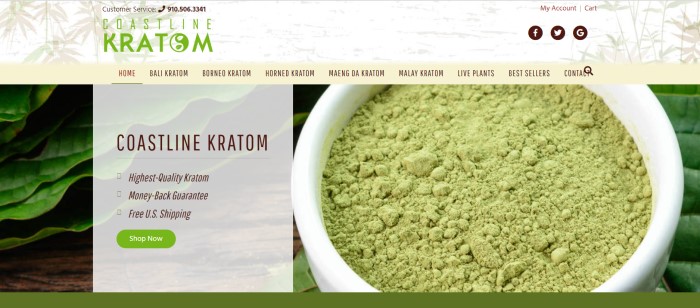 Coastline Kratom sells Borneo Kratom, Bali Kratom, Horned Kratom, Maeng Da Kratom, and Malay Kratom. This company also carries live plants, which makes it stand out from most other Kratom companies I've looked into so far.
One other interesting set of products is the company's list of bestsellers, which are bundled packs of Kratom powders in a variety of strains. All of Coastline Kratom's products are meant for aromatherapy and soap-making purposes, which is another unique company feature.
Why You Should Promote Coastline Kratom: The commission rate and cookie length are great. This company also stands out because it carries live plants and only sells products meant for soap-making.
6. Kratom Sensation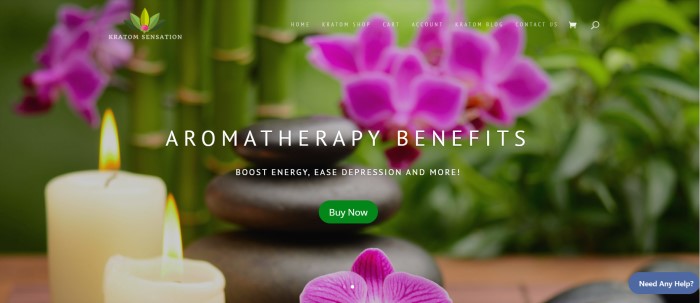 Kratom Sensation carries around 16 different powdered Kratom products, including red, green, yellow, white, and gold strains. Most orders are priced at around $13 for sample orders of around 35g, and the price goes up to around $145 for a 500g order.
Kratom Sensation has an unusual tiered commission program that includes recurring commissions. Affiliates are paid 25% for the first orders from their referrals. If their referrals continue to place orders, affiliates get a 5% commission on each new order. Once they reach a certain volume of sales, affiliate marketers begin earning a 30% commission.
Why You Should Promote Kratom Sensation: The recurring commissions from return customers are a wonderful perk, and the base commission rate is decent, too. For customers, orders placed before noon are shipped the same day.
7. Kratom Spot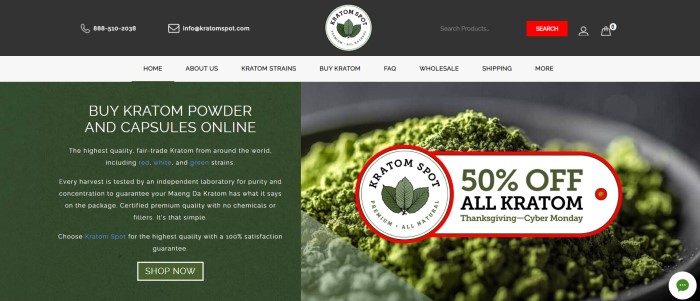 Kratom Spot sells Kratom powders, capsules, and extracts from red, white, and green vein strains. The company currently carries more than 30 unique strains of Kratom.
Kratom Spot offers a 100% money-back guarantee. The Kratom products are all-natural, with no fillers or preservatives, and they're batch-tested for quality and consistency. Kratom Spot also follows fair trade procedures.
Why You Should Promote Kratom Spot: The money-back guarantee could be a converting factor for some shoppers. However, the commission rate isn't listed, so figuring out how much you could make as an affiliate marketer with this company could be a little tricky.
8. Buy Kratom Bulk USA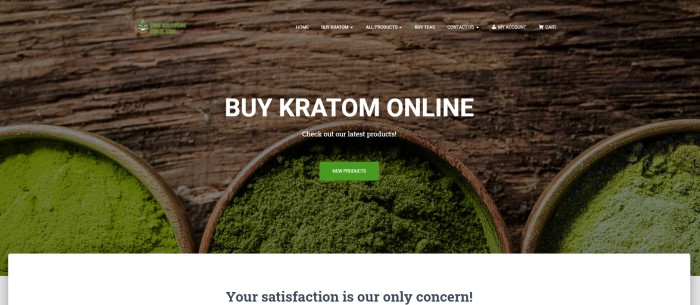 Buy Kratom Bulk USA carries Kratom teas, capsules, and variety packs in green, red, and white vein strains. Besides buying just Kratom alone, customers can purchase tea blends such as the Maple Chai Black Tea blend. This company currently stocks around 5 different loose-leaf tea blends.
This company has free shipping on orders of more than $99. Kratom powder orders start at around $20 for 100g and go up to around $650 for an order of 5kg.
Why You Should Promote Buy Kratom Bulk USA: The free shipping could be a converting factor, and the ability for customers to buy in bulk could bump up shopping cart totals and bring in more affiliate income.
9. The Golden Monk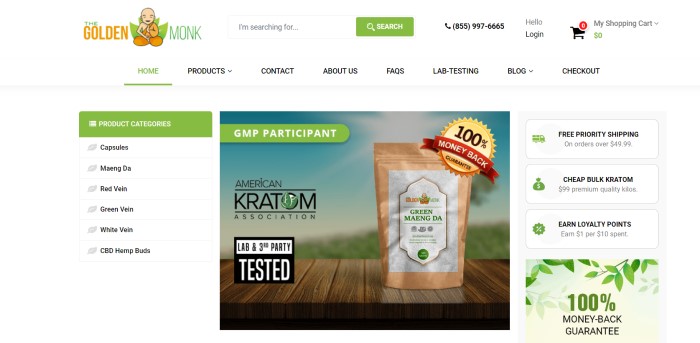 The Golden Monk has a high conversion rate because prices are competitive compared to other Kratom suppliers. Affiliates earn commissions on Kratom powder and capsule sales.
This company currently carries more than 15 different types of Kratom products in red, green, and white vein strains. For every 1000 kg processed, 6 lab tests are completed to make sure the products are high-quality.
The Golden Monk also sells CBD hemp buds.
Why You Should Promote The Golden Monk: One nice thing about this company is that it posts its lab test results online so customers can see the company's quality record. The commission rate is decent, too.
10. Super Speciosa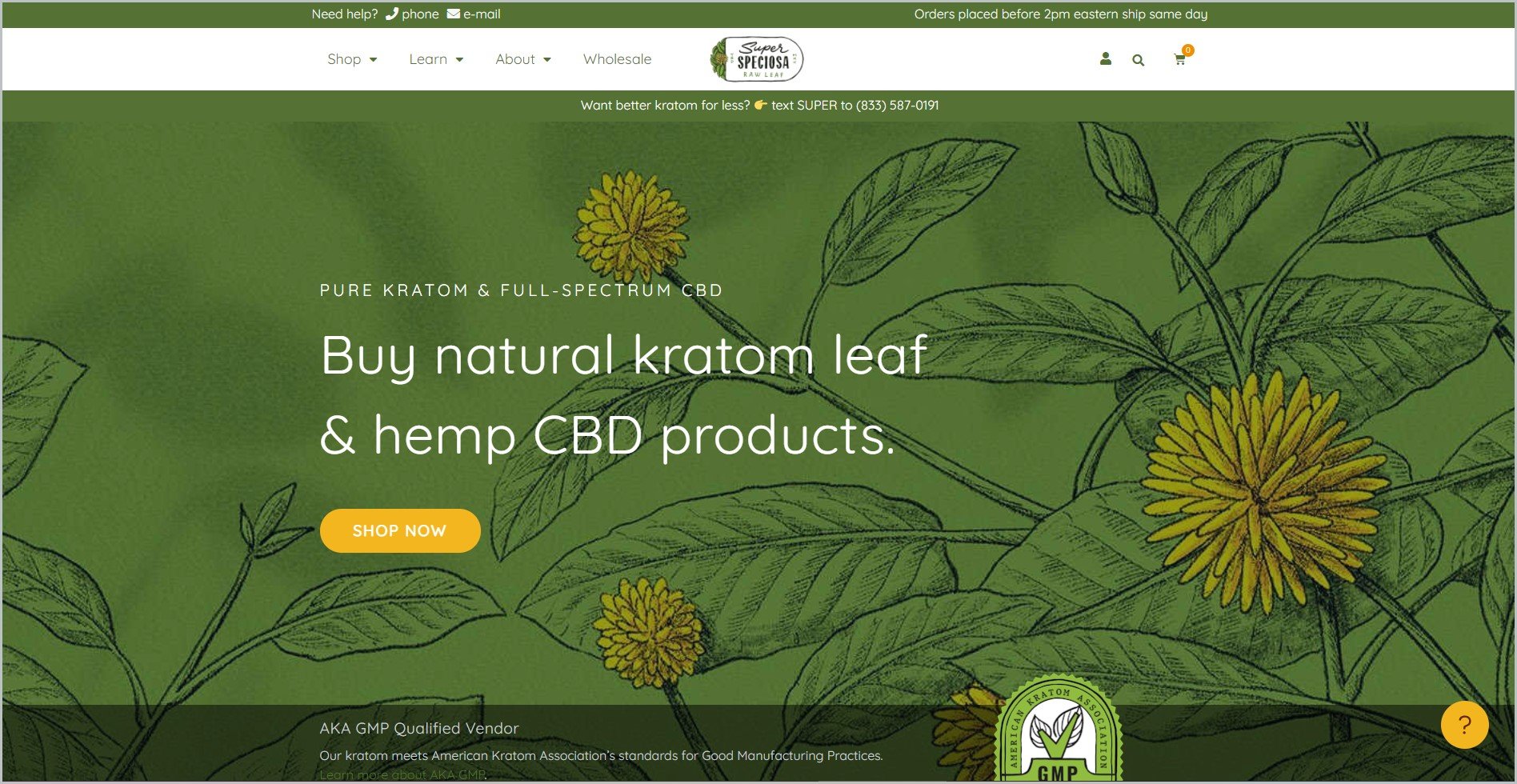 Super Speciosa offers kratom products that are GMP Qualified by the American Kratom Association. Their industry-exceeding quality protocols include the process of carefully pasteurizing kratom using gentle heat that is hot enough to kill bacteria but low enough to preserve the integrity of the alkaloids.
They are dedicated to providing the highest-quality clean and unadulterated kratom. Their products are packaged by their in-house equipment that weighs and heat seals individual pouches to maximize cleanliness and minimize human contact.
Why You Should Promote Super Speciosa: Aside from the high commission, the company is recognized by the AKA which means that they have been inspected by a third-party auditor and met or exceeded the AKA's GMP standards.
Affiliate Website Ideas
Now that you've read about the top 10 Kratom affiliate programs, how are you going to promote them? I have a few niche market ideas to share with you that might get your own creative juices flowing.
For example, a website focusing solely on chronic pain could feature essential oils, vitamins, supplements, acupuncture, CBD oil, and Kratom. It could also promote home healthcare items such as walkers, knee braces, and even specialty beds.
Kratom might fit well with a website that deals with gardening and little-known plants, too. Besides Kratom and CBD oil products, a website like this one could promote seed companies, garden supplies, large yard equipment such as riding lawn mowers, and foreign garden tours. Cannabis seeds would fit here too.
One other idea is a website that's geared specifically for people who are recovering drug addicts. Kratom could be featured here for its potential ability to ease withdrawal symptoms. Drug rehab centers, online therapy courses, and hypnotherapy tracks could all be promoted on this type of website, as well.
Boost Your Affiliate Earnings
These 10 affiliate programs are just the beginning of what's possible. There are hundreds of ways to earn affiliate commissions with your website, including product reviews, top 10 lists, how-to guides, and more
But what about traffic and conversions? How do you make sure your affiliate links get clicked?
I used the affiliate training here to turn my brand new website into a six-figure income generator in less than two years. Build a business, not just a pocket-money side project!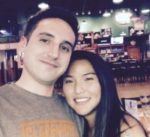 Nathaniell
What's up ladies and dudes! Great to finally meet you, and I hope you enjoyed this post. My name is Nathaniell and I'm the owner of One More Cup of Coffee. I started my first online business in 2010 promoting computer software and now I help newbies start their own businesses. Sign up for my #1 recommended training course and learn how to start your business for FREE!