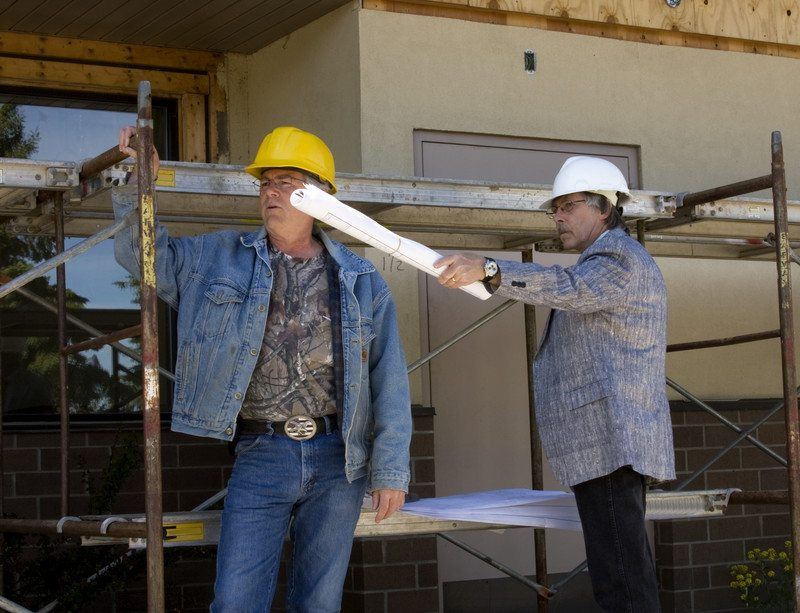 The best jobs for felons are either those that don't require background checks, or are with companies that have an open door policy about hiring convicted offenders.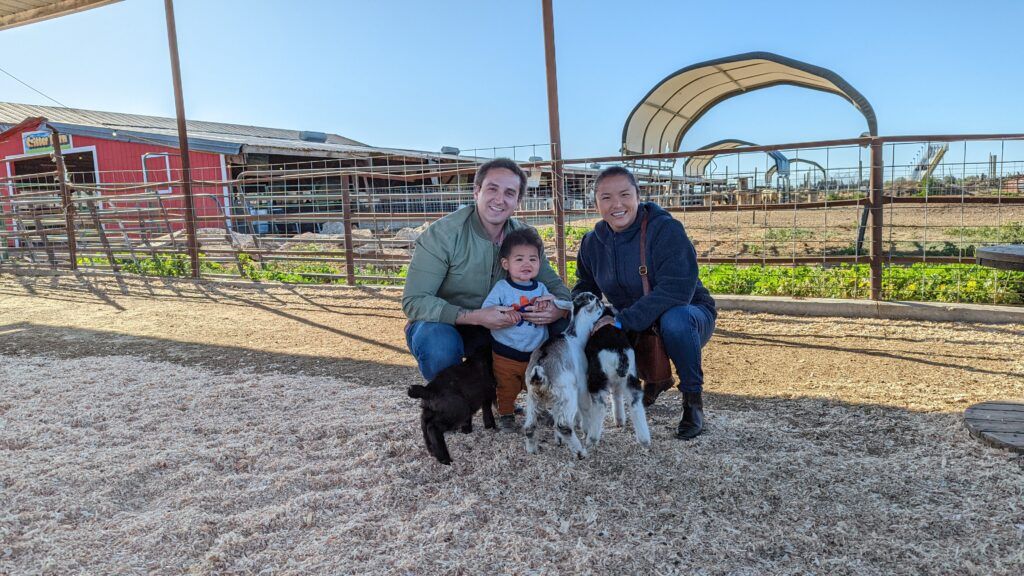 Are You Ready To Work Your Ass Off to Earn Your Lifestyle?
Are you tired of the daily grind? With a laptop and an internet connection I built a small website to generate income, and my life completely changed. Let me show you exactly how I've been doing it for more than 13 years.
It is estimated that over 20 million Americans have had a felony conviction. If you are one of them, then you may know by now how hard it is to get a job as a felon. Many felons face discrimination from companies who don't want to hire convicted felons.
It can be difficult mental struggle embarking in the pursuit to find work when one has been convicted of a crime, but it's not impossible. Having the right knowledge and resources at your fingertips can improve your chances of finding a job.
It's important to be persistent in searching for a job. Studies show that convicted felons are much less likely to return to prison if they are gainfully employed. Most would agree that an honest, hard-working job beats prison.
Though it can be frustrating, persevering in your quest for a job will often yield the results you want, leading to great job opportunities, while giving you hope and optimism about your future. There are many success stories about felons finding rewarding work, and it all comes down to perseverance and having a good attitude.
Many places of employment are willing to give people with felony convictions a second chance. The Jobs for Felons Hub is an online resource dedicated to helping convicted felons find work to help rebuild their lives.
Amidst their valuable resources, which include a list of best jobs for felons and job training recommendations, they list well over 100 nationwide companies that hire felons.
The companies listed are those that have hired felons in the past. It offers hope that many great companies have provided opportunities to ex-offenders from time to time. Bear in mind, however, things change, and they may not hire felons for some positions.
The following jobs have been shown to be great jobs for convicted felons:
THE TRADE INDUSTRY
Skilled trade jobs are known to be great jobs for convicted felons. Some people have even received training for particular vocations while in prison. Even if you need training for a particular trade, the good news is that most trade schools allow enrollment of people who have felonies.
However, it is recommended that before you choose a trade, research the policies for hiring, licensing, and certification to be sure there are no barriers which would prevent you from working a particular trade in your state. There are many jobs within this industry: carpentry, plumbing, welding, and more. Let's learn about some.
Plumbers install and maintain water fixtures in buildings, as well as drainage and sewage systems. They also assess and fix problems in existing systems. The plumbing industry offers some great opportunities for convicted felons. However, check your state's vocational licensing requirements in order to make sure that your particular conviction doesn't disqualify you.
For instance, some states may ban people from pursuing the residential plumbing trade if they have prior convictions for violent crimes, theft, or sexual offenses. Other contractors, however, will hire ex-cons who show commitment and loyalty. Many begin as apprentices.
The average beginning salary for a plumber is approximately $39,000 a year. As more experience is gained or higher levels in the company are achieved, or if you own your own company, salary can be much higher.
Carpentry is a great opportunity for convicted felons. You can start small and work your way up to a journeyman carpenter. Once again, it's a good idea to research your state licensing requirements to see if they allow the hiring of felons in this industry.
A seed of hope in this industry is that many established carpenters were once themselves ex-cons who have built thriving careers as carpenters, and seek to hire other felons to give them a chance. There is a lot of room for advancement in this industry.
Carpenters create structures ranging from homes and buildings to furniture and more. In this field you can start as a helper and work your way up to a construction project manager.
Salary ranges from $28,000 a year for beginners to $78,000 for those who've advanced their careers.
Welders fuse materials, such as steel and aluminum, together to create mechanisms or to fix things that are broken. These jobs can begin with entry-level training and progress with more experience. Manual dexterity and the ability to use power tools are required as is attention to details. The great thing is training can take less than a year.
The entry level pay for a welder is $36,000 a year.
INFORMATION TECHNOLOGY (IT)
The wide open field of information technology or IT provides many great opportunities for convicted felons whose convictions don't involve fraud, theft, violence, or computer-related crimes.
If manual work isn't your thing, and you're good with a computer as well as a strong interest in learning more about working with them, this could be a good field for you.
Computer Network Support Specialists test, analyze, and troubleshoot various computer system problems within the network. Fast, knowledgeable, secure, and reliable computer network support is hard to come by, which is why it may be easy to get a career in this field.
If you can't find an employer willing to allow you to work for his company, this field has great opportunities to work it from home. All you need is a computer, great internet connection, and the skills to do the job.
The average yearly salary for a Computer Network Support Specialist is about $44,000.
Web Designers and Developers design and create websites, codes, and related applications. They provide the technical and graphical aspects of a business website. As with computer network support specialists, a good web designer is in high demand. This is another job you can do from home if you have problems getting someone to hire you in-house.
Web Designer's salaries average about $48,000 a year.
Graphic Designers are great jobs for people who have artistic talent. Graphic design has become a field that is used by almost all organizations to market their products and services. Graphic Designers create graphics for print, online, and multimedia projects. This is another great field to work from home and have the freedom of self-employment, as well as avoid the hassle of a background check.
Graphic Designer's salaries average about $47,000 a year.
MERCHANDISING
Merchandising departments handle merchandise from the moment it's received to the moment it's put on the floor of a store or prepared for shipment. This job can require some physical movement and strength, but otherwise requires very few skills.
If your conviction was for theft, violence, or drug use, it may be harder to get a job in this industry. However, if you have character witnesses or are able to show that you've changed, it's possible you will be given a chance.
Shipping and Receiving Clerks often work in large stores or warehouses. They handle incoming and outgoing merchandise or other materials. They verify records, double-check orders or items being delivered, and arrange shipments.
Entry level pay of a shipping and receiving clerk can be around $24,000 a year.
Stock Clerks can work in warehouses, large stores, or distribution centers. They may help unload trucks, stock shelves, fill customer orders, set up displays, or organize inventory. The hours may be very late night or early morning, but nonetheless is great employment for someone out of the prison system.
The average salary of a stock clerk is approximately $19,800 a year.
Truck Drivers make decent wages with good benefits. Most trucking companies will hire felons, depending on the type of felony and length of time served since conviction.
A job as a truck driver is very secure, as there is a shortage of truck drivers, and this works in favor of them hiring you. The downside is the time spent away from home, but this is an important job transporting goods from place to place. The infrastructure of our country depends on truck drivers.
You will need a CDL license and may want to initially approach smaller trucking companies, whose jobs don't require you to travel out of states, which is often prohibited early on during parole.
Truck drivers earn approximately $34,000 a year.
There are many jobs available for convicted felons other than what's listed above. You may want to be your own boss and work from home. Or you can be your own boss and work as a gardener. Entry level oilfield jobs are also great jobs for felons and often don't require background checks.
The important thing to remember is to be positive and not give up. Persistence can eventually land you a rewarding job.
One of the best job opportunities of the decade is working online. The online world is a "wild west" where anyone can start a business regardless of your age, race, education, or background.
The thing that matters most is that you are motivated and persistent. Even total newbies can earn money online by starting a simple website and putting some advertising on it.
I've been working online since 2010. You can learn how to do what I do in just a few weeks, and earning a full time income of over $10,000 per month is absolutely doable with consistent effort!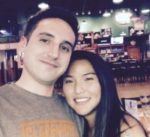 Nathaniell
What's up ladies and dudes! Great to finally meet you, and I hope you enjoyed this post. My name is Nathaniell and I'm the owner of One More Cup of Coffee. I started my first online business in 2010 promoting computer software and now I help newbies start their own businesses. Sign up for my #1 recommended training course and learn how to start your business for FREE!