If you've ever seen Fiddler on the Roof, you might think you know all there is to know about the Hebrew culture. It's bigger than that, though. Hebrew is the language native to Israel. The word Hebrew also denotes someone descended from the two kingdoms of Israel and Judah in Biblical times. Judaism was the religion of that area, and many Jewish people across the world still study Hebrew and love Israel as a nation.
When it comes to affiliate marketing, the top 10 Hebrew affiliate programs are already set up for niche market websites. After you've read through this list, you might have some ideas of how you can put these affiliate programs to work for you. If not, I have some ideas of my own to share that could give you a boost in this direction.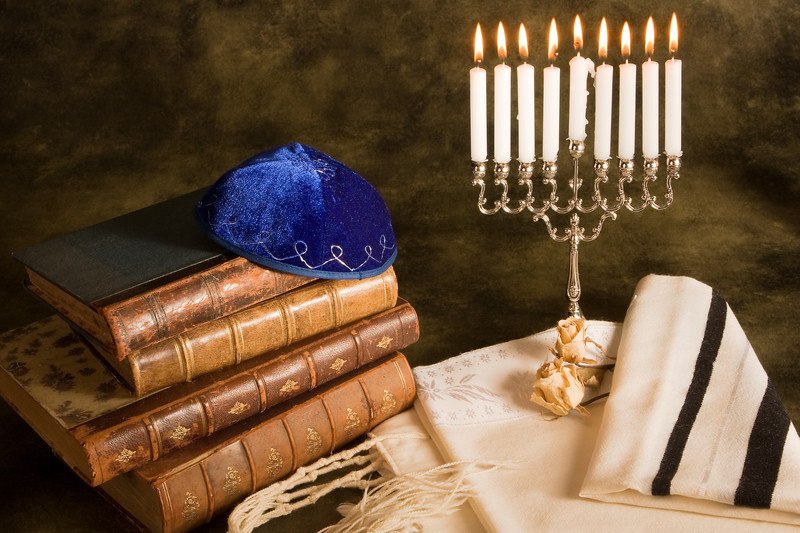 Hebrew Affiliate Programs
World of Judaica
HebrewPod101
eTeacher Hebrew
Israeli-T
The Jerusalem Gift Shop
Israel Catalog
Israel Blessing
Joseph's Storehouse
Bible-land Shop
Judaica WebStore
1. World of Judaica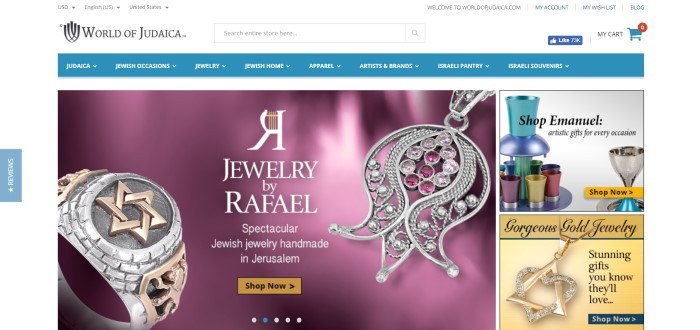 World of Judaica is one of the world's largest online stores for Israeli products, with more than 3,000 items geared toward the Hebrew community.
These products include Dead Sea cosmetics, Israeli wines, silverware, and even novelty mugs with both Hebrew and English writing on them. The Hebrew alphabet shows up on aprons, bags, pens, and jewelry, and watches, too. World of Judaica also sells books and DVDs to help foreign language speakers learn to speak Hebrew.
Customers can shop in categories for the Jewish home, Jewish occasions, jewelry, apparel, pantry, and by artists and brands they like.
Why You Should Promote World of Judaica: A large number of Israeli products could draw in shoppers and boost shopping cart totals, too.
2. HebrewPod101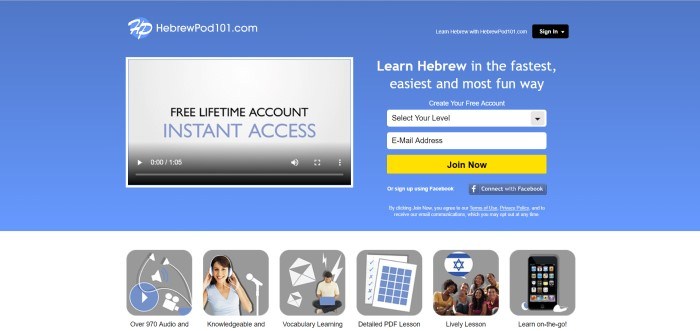 HebrewPod101 is a program specifically for helping non-Hebrew speakers learn the language. It's been featured in The New York Times, The Wall Street Journal, BBC, PC World, and Newsweek. This program is touted as being relevant and effective with interesting content.
HebrewPod101 has a free program for beginners, with new lessons every week. The other plans range in price from $8-$47 per month, but customers can save up to 51% by paying in advance for 3-month, 6-month, 12-month or 24-month subscriptions.
In the paid plans, Hebrew learners can study 100-2,000 core words and phrases. The Premium Plus plan also includes one-on-one access to a teacher.
Why You Should Promote HebrewPod101: The lifetime cookie is a plus, and the commission rate is good, too.
3. eTeacher Hebrew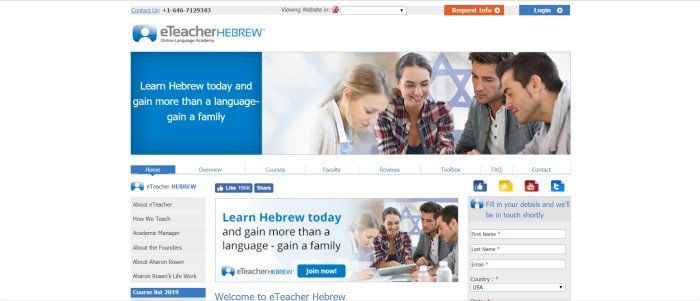 eTeacher Hebrew is an online platform for students in nine languages who want to learn Hebrew. The schools are affiliated with the Hebrew University of Jerusalem and include The Israel Institute of Biblical Studies and Rosen School of Hebrew. Courses are provided both with and without academic credits.
Affiliates are able to get marketing materials from eTeacher Hebrew in five different languages. They can also choose from two types of commission structures: a straight commission for every sale, or a straight commission for every lead they refer to the company.
For direct sales, affiliate commissions start at $100 per sale and go up to $200 per sale for affiliates who sell more than 26 products per month. For the leads-based commission, affiliates start with $3 per lead and go up in stages to $18 per lead when their monthly conversion rate equals 9 percent or more.
Why You Should Promote eTeacher Hebrew: This company supports several languages and several different schools, so there are a lot of options for Hebrew learners to choose from.
4. Israeli-T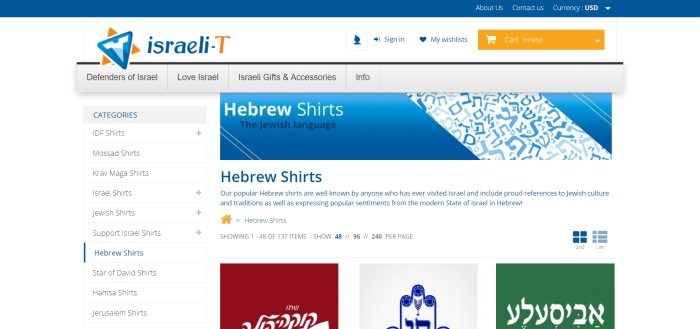 Israeli-T is an online gifts and accessories store selling items like tee shirts, hats, and mugs. There's an entire section devoted to items that have words in Hebrew printed on them. These include a red Coca-Cola shirt, and 'I love New York' tee-shirt, and a Star of David coffee mug, all with Hebrew lettering on them.
Many of the tee shirts cost around $19 each, and mugs run around $15. There's a special 'On Sale Now' section, where some items are priced down by as much as 50%.
Why You Should Promote Israeli-T: The commission rate is decent for a novelty gift store.
5. The Jerusalem Gift Shop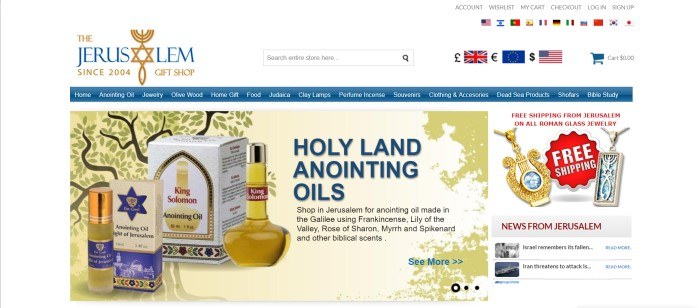 The Jerusalem Gift Shop carries around 3,000 Holy Land products. Besides Jewish gifts, this store also carries Christian gifts. Customers can shop for items such as olive wood gifts, Dead Sea cosmetics and personal care products, prayer shawls, lamps, anointing oil, sandals, and Shofars. Many of the products, including some of the watches and apparel, have Hebrew writing on them.
There's a special section for Christmas and Hanukah shopping, where customers can buy logscape nativity sets, olive wood ornaments, and snack bowls, and ornate Hanukah Menorahs.
The conversion rate is 2.8%, and the average order value is $85. The Jerusalem Gift Shop administers its affiliate program through ShareASale.
Why You Should Promote The Jerusalem Gift Shop: There are contests and incentives for affiliates and a monthly affiliate newsletter to keep marketers in the loop.
6. Israel Catalog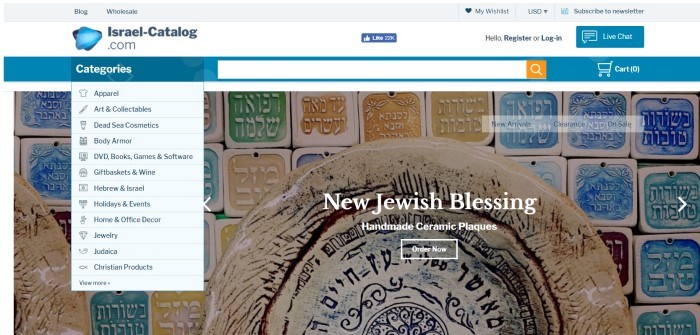 Israel Catalog sells a variety of Israeli-made products and Jewish gifts. These items range from body armor to fine jewelry with Hebrew writing and Rosh Hashana gift baskets.
The price value for many of these items is higher than with some other Israeli gift stores. For example, body armor costs around $700. Many jewelry items are priced around $55, but a few are priced at $1,950 or more.
Although the price tags are a little higher, the sales items are deeply discounted. The Home Page includes a 'today's deals' section and a way to search through different categories by cost ranges, so it's possible to find great gifts for under $20.
Why You Should Promote Israel Catalog: Some of the items here, such as the hand-made ceramic plaques with Jewish blessings written in Hebrew, are one of a kind. The higher price values could mean a higher shopping cart total, while the deeply discounted sales could draw in or convert more shoppers.
7. Israel Blessing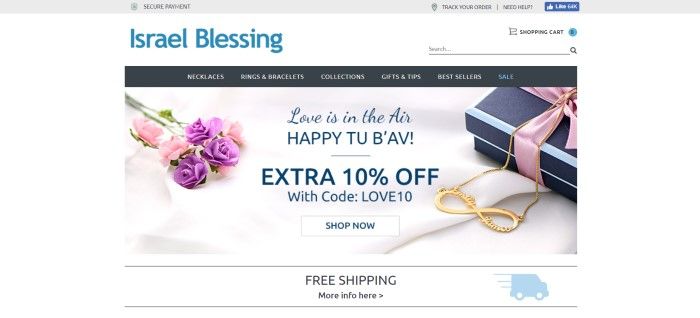 Israel Blessing is an online store for high-end Jewish jewelry that's made in Israel. Customers can shop by necklaces, rings, and bracelets, collections, or bestsellers, and there's a tab on the web page for gifts and tips, too.
Many of the items are personalized, and the prices vary. The Hebrew name necklaces run from around $35 each to around $230. The gold and silver Hebrew rings can cost $79, but they can also cost as much as $1,789.
This company offers free shipping on all standard shipping orders, and that includes international orders. Items can be returned to the company within 100 days if customers aren't satisfied with their orders, but returned items do have a 30% restocking fee.
Why You Should Promote Israel Blessing: This company sells high-end products with high-end price tags, and that means more affiliate earnings per item.
8. Joseph's Storehouse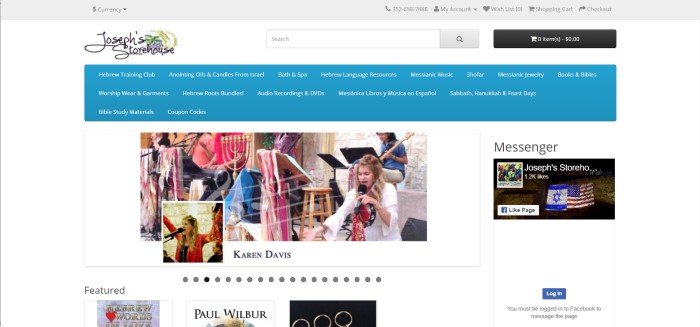 Joseph's Storehouse is an eclectic collection of Jewish items. Products include anointing oils and oil holders, audio recordings and DVDs, jewelry, books and bibles, bath and spa items, worship apparel, and more.
There's also a Hebrew Training Club. This web streaming service includes modules for Biblical Hebrew, Modern Hebrew, love terms and phrases in Hebrew, Hebrew conversation, Hebrew idioms, and Hebrew prayers. The modules come with language trainers, too.
There are some bundles for people who have Hebrew roots, including one for people who are just beginning to learn about the Hebrew alphabet and one containing books of the Apocrypha.
Why You Should Promote Joseph's Storehouse: The Hebrew Training Club's web streaming service is the first one of its kind that I've seen. The product selection is wide enough to draw in a variety of shoppers but not so big that the inventory is overwhelming.
9. Bible-land Shop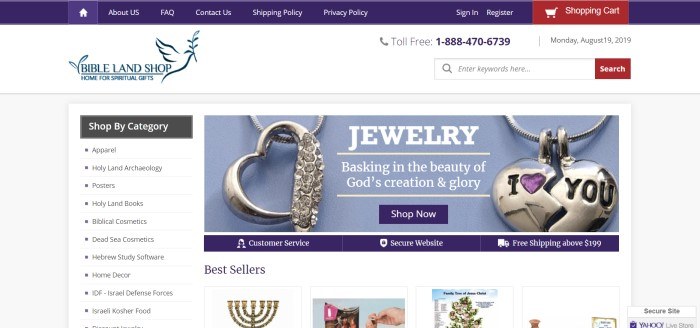 This company sells about 15 different types of Hebrew study software, as well as an English-Hebrew keyboard and Hebrew flashcards. Other products include kosher foods, Dead Sea and Biblical cosmetics, 3D pottery puzzles, mosaic kits, kosher clothing and worship wear, sterling silver jewelry, and more.
Bible-land shop has a 14-day 100% money-back guarantee for all its products, and the company uses ShareASale to administer its affiliate program.
Why You Should Promote Bible-land Shop: Besides commission on referred sales, affiliates who refer other affiliates can earn $10 for every new person that they refer and who signs up.
10. Judaica WebStore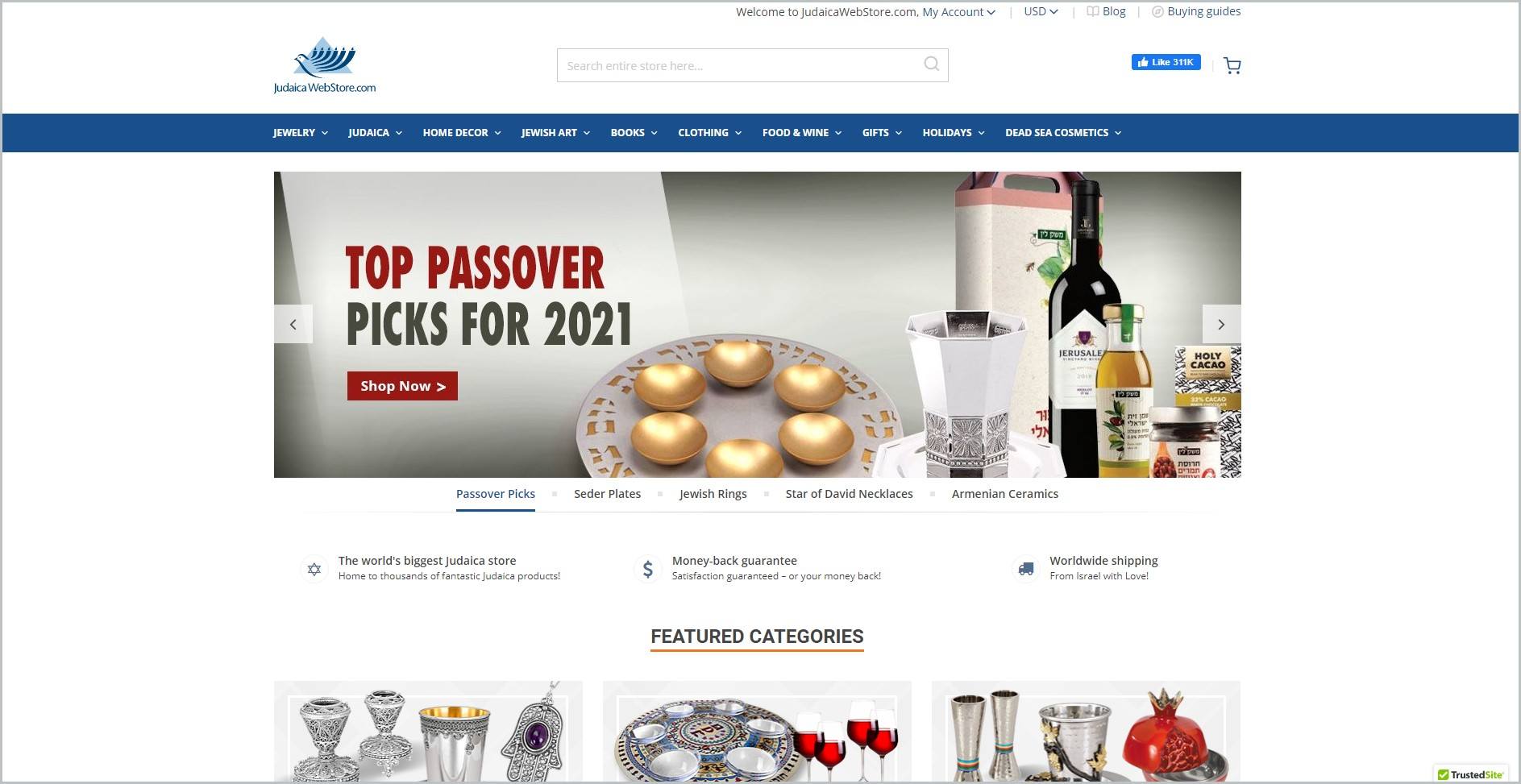 Judaica WebStore is an online store that has been consistently regarded as the top online Judaica and Israeli art retailer in the world. They offer a wide product selection and carry extensive lines of Judaica jewelry, home décor and art, books, movies, music, software, and Dead Sea cosmetics, Israeli wines and food, and special ranges of gift items.
Their online store features an interactive and user-friendly interface that allows customers to easily view over 20,000 products and enjoy shopping.
Why You Should Promote Judaica WebStore: They have the best-selling Israeli brands such as AHAVA Dead Sea cosmetics, Golan Heights Winery, Yair Emanuel Judaica, and many more.
Affiliate Website Ideas
This list of the top 10 Hebrew affiliate programs isn't comprehensive, but it's a great place to start for affiliates who want to try some deep niche marketing. Here are some niche market website ideas I thought of that could help you develop your own website ideas.
One possibility is a niche website that focuses specifically on jewelry and apparel for ethnic groups. Jewelry such as silver and gold rings or name necklaces with Hebrew writing could be featured here. The website could also promote Native American beaded necklaces or silver bracelets, Celtic knot earrings or amulets, shell jewelry from the South Pacific, and more.
You might also consider a website that focuses on learning to read ancient languages, especially those with a different alphabet than what we use today. Hebrew and Greek language reading programs could be featured here, along with many Middle-Eastern and Asian languages. Software to help people learn to speak these languages could be discussed here, too.
Here's one final idea. Why not try a niche market website for ethnic foods? Besides promoting stores that carry kosher foods, you could feature specialty meal kit delivery services, recipe books or gourmet marketplaces online, hard-to-find kitchen goods, and even cooking equipment or appliances.
Boost Your Affiliate Earnings
These 10 affiliate programs are just the beginning of what's possible. There are hundreds of ways to earn affiliate commissions with your website, including product reviews, top 10 lists, how-to guides, and more
But what about traffic and conversions? How do you make sure your affiliate links get clicked?
I used the affiliate training here to turn my brand new website into a six-figure income generator in less than two years. Build a business, not just a pocket-money side project!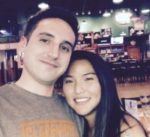 Nathaniell
What's up ladies and dudes! Great to finally meet you, and I hope you enjoyed this post. My name is Nathaniell and I'm the owner of One More Cup of Coffee. I started my first online business in 2010 promoting computer software and now I help newbies start their own businesses. Sign up for my #1 recommended training course and learn how to start your business for FREE!