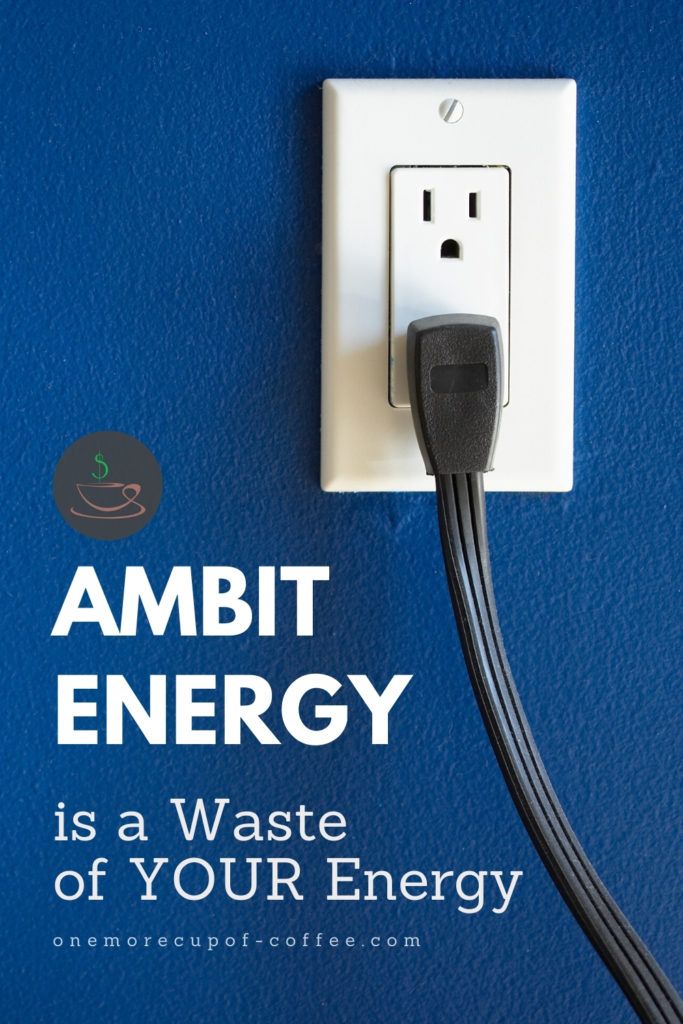 Ambit Energy is an electric and natural gas service provider to residential in deregulated energy market areas in the United States. It isn't the only MLM to offer services, but there aren't many that focus on energy specifically.
Energy is an interesting area to try and make money. There are some key advantages, as you're promoting a service that most people will need. Plus, finding a way to lower the price of energy is always appealing.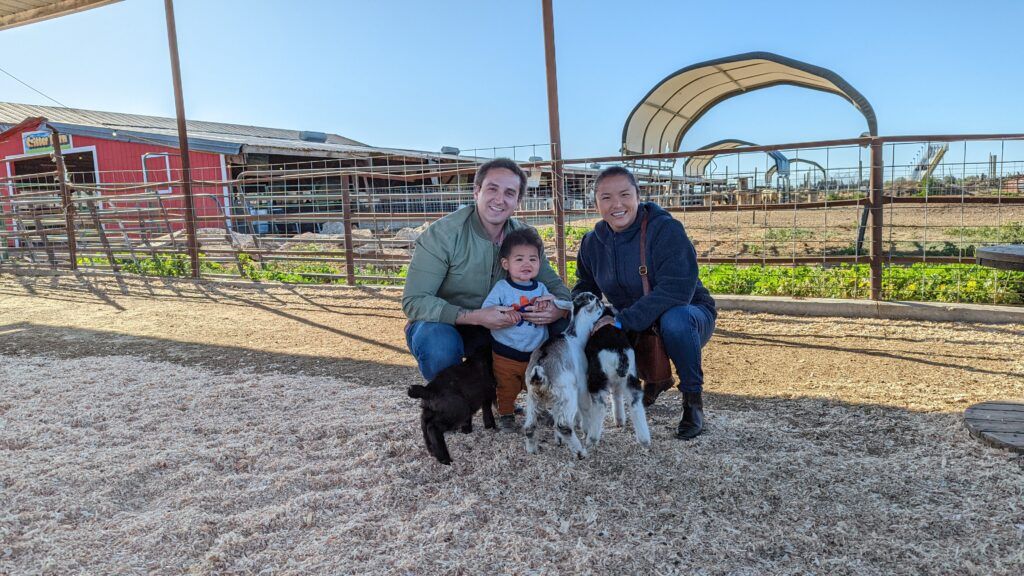 Are You Ready To Work Your Ass Off to Earn Your Lifestyle?
Are you tired of the daily grind? With a laptop and an internet connection I built a small website to generate income, and my life completely changed. Let me show you exactly how I've been doing it for more than 13 years.
This means that distributors do have a clear sales pitch. Ambit Energy also promotes a 'free energy' angle, where distributors are able to get some of their energy paid for. It's easy to see how this aspect would help with recruitment, encouraging people to get on board with the company.

On the other hand, the way that people rely on energy means that they are often cautious about making any switch. After all, it would be horrible to get a shockingly high monthly bill after joining a company that was meant to save you money.
Customers would often dig around to find out the reviews on any company before making the change. That's a problem for anyone promoting Ambit Energy, as the company doesn't have the greatest reputation. It isn't as well-known as some of the other energy companies out there either, which doesn't help matters.
Two Ways To Make Money With Ambit Energy
While Ambit Energy is a little unusual, the company still follows the basic MLM model. This means that you can earn from sales and from team building.
However, there are some interesting quirks along the way. We'll take a look at what you can expect, along with whether Ambit Energy is realistic as a long-term way to make money.
Ambit Energy was founded in 2006 by telecommunication energy industry veteran Jere Thompson and Chris Chambless of Texas. Their business model is lowering energy bills for their customers and providing a way for their direct sales consultants to earn extra money and incentives through multi-level marketing (MLM) plan.
The company services 16 states (plus Washington D.C.). They're limited to states where energy has been deregulated, although Ambit Energy does plan to expand over time.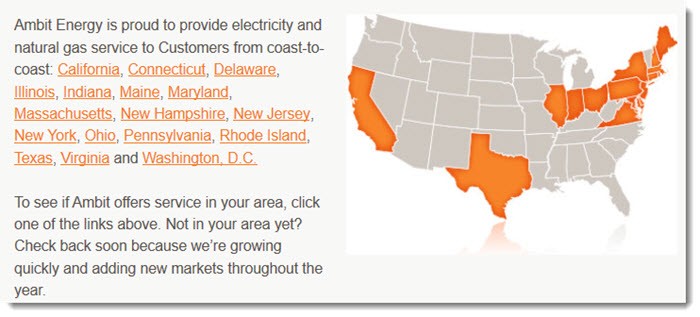 Ideally, deregulation encourages competition within a market which normally translates into better prices for consumers. That is the basic rationale that Ambit Energy pitches to customers to get them to switch their electric and gas services over to them.
The traditional energy service provider owns the power lines, but energy retailers like Ambit can purchase energy wholesale and use the existing infrastructure to provide service to customers in deregulated areas.
The idea sounds great on paper, as long as the company does actually provide lower-priced energy. So, does it?
It's surprisingly difficult to know whether Ambit Energy has good deals or not. They do offer a rate viewer on their site, where you just enter in your zip code and customer type.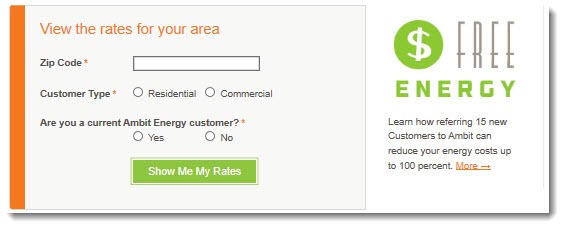 But, despite the appearance of the form, filling it out doesn't provide you with rates information. You're then taken to another page that wants your name, address, email and phone number. You also need to agree to the following conditions:

Let's talk about this for a moment.
To find out your energy rates, you need to provide Sunrun (whoever that is) with permission to call you whenever they want to use an auto caller and pre-recorded messages. That permission remains in place even if you don't end up getting energy through Ambit Energy.
That's a mean trick.
This pattern doesn't happen with all locations. For example, if I use an Ohio zip code instead (the previous one was in California), this page comes up.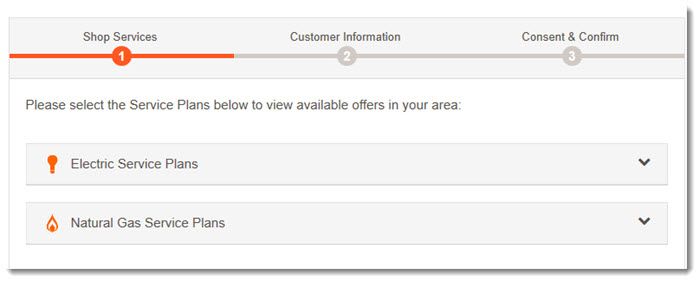 Stepping all the way through the process does provide information about rates, which is appealing. Still, there's no easy way to compare these prices to ones from other companies.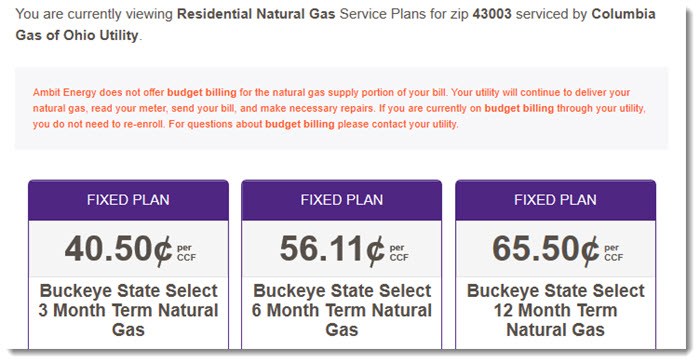 The information also shows that Ambit Energy is simply a reseller. They're not providing energy themselves, they're simply referring members to other services. The energy could still be discounted, but there are no guarantees.
Even if the energy is cheaper, going through a third-party like this can cause no end of problems. After all, customers would be contacting Ambit Energy if they had problems, who would then get in touch with the appropriate energy company.
Dealing with an energy company directly is frustrating enough, imagine adding an entire extra link to the chain.
This may be why Ambit Energy has been plagued by consumer complaints. Complaints range from finding bills that were twice as high as normal, to unfair and untimely service disconnection.
Other customers flat out accused the company of lying about actions taken to renew contracts or sending renewal notices to them. None of the disagreements seemed to result in refunds to customers or adjustments to their bills. There are also lawsuits pending that cite the company for using illegal pyramid schemes to compensate their direct sales consultants.
In fairness, some people do seem to get lower prices through Ambit Energy.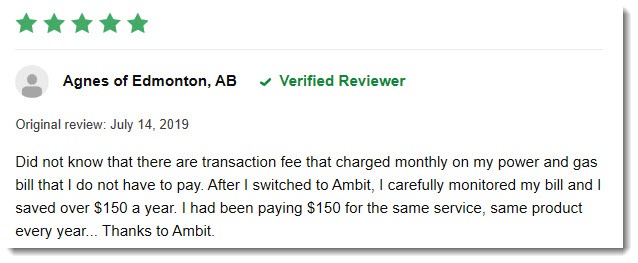 The prices compared to other companies probably depend on the area that a person is in and the amount of energy they need. This means that Ambit Energy is probably a better choice for some people and a less appealing choice for others.
Unfortunately, customers aren't going to know for certain until they have been with the company for a few months.
Earning With Ambit Energy
Ambit Energy provides two distinct ways of earning. First, you make an initial commission from getting customers on board. This income is in the form of a bonus, rather than on a per-customer basis.

Even the first tier here would be difficult to achieve. Five customers in four weeks? I know this doesn't sound like much, but you need to meet the goal when you're still just getting started with Ambit Energy.
There is also residual income from customers. The amounts are the same for most states, although Texas has its own set of residuals. One of the schedules for the residual income looks like this:

While the schedule isn't too difficult to follow, it is more complicated than you'll find for most other product types. In one sense, this isn't surprising, as we are talking about energy here, not vitamin supplements.
Even so, it's incredibly unusual to see multiple levels for customers in a compensation plan. You'll normally see multiple levels like this for distributor residuals only, rather than customers.
The style of the compensation plan makes it almost impossible to compare Ambit Energy to other MLMs. The amount you earn will heavily depend on the customers that you find and the amount of energy that they use monthly.
The main advantage of Ambit Energy is that you are getting income each month without extra work. If some of your customers remained content with the company, then you could end up with a tidy income stream. Of course, doing so would involve earning from multiple levels of customers – and it's not entirely clear what this means.
Ambit's compensation plan doesn't explain the different levels. However, a discussion from one distributor provides some interesting information.
The distributor was calculating possible income based on a change to the compensation plan that added to the last level. While his post is from 2012, it's likely that Ambit Energy is still using the same approach for levels.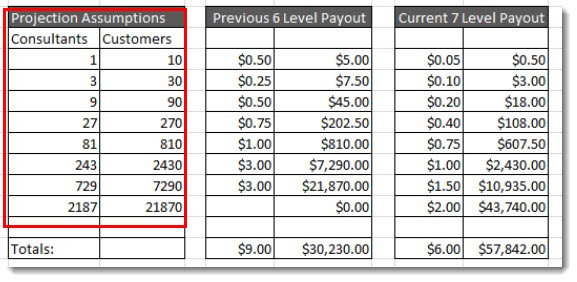 The left-most box is the most interesting one. It shows that each level is purely based on the number of customers. Thankfully, the count includes customers that anyone in your team recruits.
This suggests that you could theoretically get all the way up the levels without ever building a team. Honestly though, having a team would be almost essential. Just look at those numbers! Even just convincing ten people to switch to a different energy provider would be no easy feat.
Make Money Building A Team
Ambit Energy focuses on the team aspect less than many other companies. There are just four different ranks to progress through. They all add a little bit to the residual customer income that you earn from sales.

Once again, there is no indication of how you move up these levels. I would guess that the requirements are linked to recruiting other people, but there are no guarantees.
Still, even if you don't need recruits to move up the ranks, the amount you earn from customers is heavily dependent on your team. This style is beyond frustrating. It's always better if you get a choice about whether you rely on a team or not.
Can You Generate Reliable Income With Ambit Energy?
The Ambit Energy Review
As passionate Ambit Energy members are quick to point out, yes, people do earn with the company. Some may make reliable income, while others may get discounts on their own energy use. Even so, most Ambit Energy members probably aren't making much at all.
When it comes down to it, the MLM model is pretty tough. You need to consistently make sales and recruit other people, even though you don't have a background in this field. Honestly, people who work in sales for a living often struggle, how are you going to when you're thrown in the deep end?
Energy is also a dicey type of service to sell. You're promoting something that people rely on. If the bill is higher than expected or customer service from Ambit Energy is bad (for any reason), you're likely to get the blame. This could be true even if the company itself didn't do anything wrong.
Most people will probably be promoting to friends and family in their local area. This makes things more complicated still. What happens if a friend, or a friend of a friend, has a bad experience with Ambit Energy? What if they have an energy bill that they can't afford? You're the one that referred them to the company.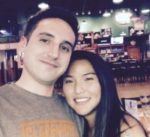 MLM Critic & Author: Nathaniell
What's up ladies and dudes! Great to finally meet you, and I hope you enjoyed this post. I have to be honest though. I'm not a big fan of MLM. Tried it. Hated it.
Affiliate marketing is cheaper, faster, and easier. See for yourself and join millions of other successful affiliates generating income from their blogs!
No inventory. No fees. No recruiting. 3 BILLION potential buyers online.
Reader Interactions