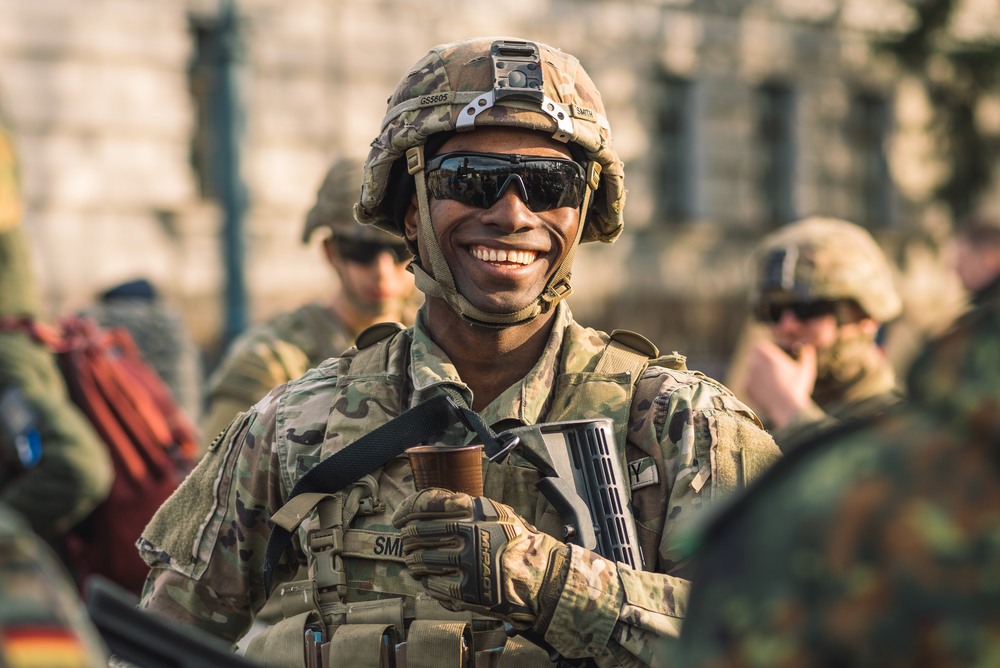 The coffee market is growing at a steady pace. Reports estimate a growth rate of around 2% per year over the last couple of decades, and there's no indication that this will stop anytime soon. With that in mind, it should be no surprise that this is one of the most attractive fields for veterans looking to set up their own businesses after returning to the country.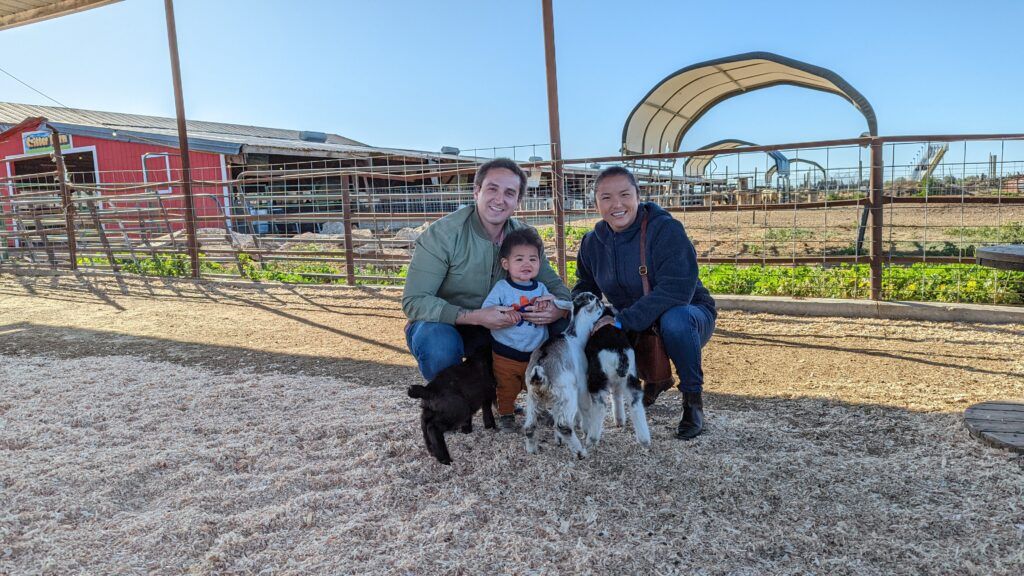 Are You Ready To Work Your Ass Off to Earn Your Lifestyle?
Are you tired of the daily grind? With a laptop and an internet connection I built a small website to generate income, and my life completely changed. Let me show you exactly how I've been doing it for more than 13 years.
It's always a good idea to support the heroes who protect our nation, especially when they're trying to give back to the community by establishing businesses around ideas that are relevant to most of us. If you're a fan of veteran-owned businesses in general and still haven't tried one of the many veteran-owned coffee companies on the market, you've been missing out on a lot.
Veteran-Owned Coffee Companies You Should Support
Veteran-owned coffee companies have taken the market by storm. There are dozens of popular brands right now, and picking the best ones wasn't an easy task. Still, we've chosen a list of ten brands that should definitely be on your radar if you're interested in extending some support to veterans trying to build something for themselves and their children.
Invader Coffee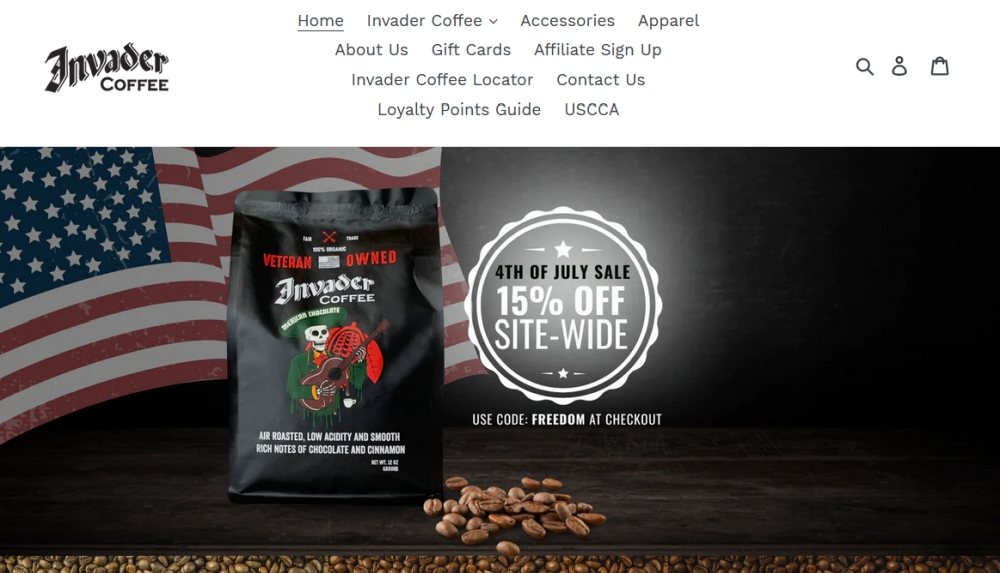 Founded in 2016, Invader Coffee is one of three projects headed by veteran Wes Whitlock. Wes has decided to leverage his extensive international experience to create a product that combines the best of multiple areas into fine, smooth blends.
The company's main value is the quality of its products, and its founder has gone to great lengths to guarantee a delightful experience with every cup. Invader Coffee only works with fair trade farms and offers a full money-back guarantee to all customers, whether new or returning.
Wes tries to specifically target customers who're fed up of coffee with a burnt flavor, and takes pride in the strict quality control his products go through.
Counter Strike Coffee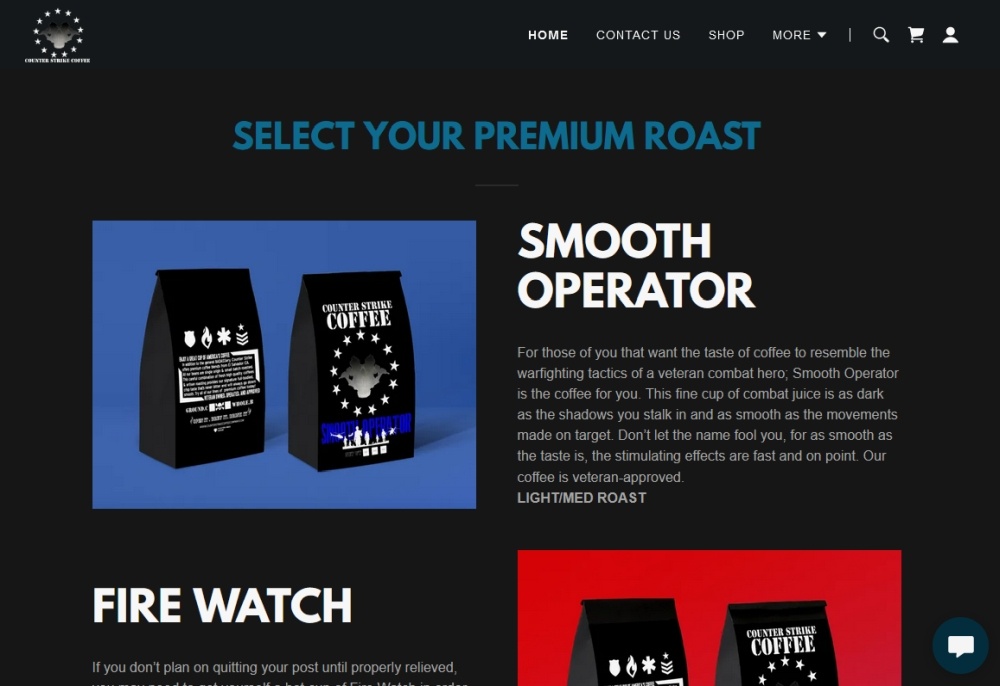 No, this brand has nothing to do with the popular video game franchise. Counter Strike Coffee does, however, have everything to do with supporting veterans trying to make an honest living.
Founded by veteran Brandon Buttrey after he spent more than ten years in the army, the idea for the brand came up while he was providing medical training courses. Brandon noticed that there was always a lot of interest in the coffee he served at those gatherings, and decided to explore the market in more detail.
The brand donates a portion of its proceeds to various charitable organizations focused on supporting veterans. This means that the impact of purchasing Counter Strike Coffee goes even further than supporting the veteran behind the business. Your contributions will be spread across the entire veteran community, one way or another.
Altruistic Joe Coffee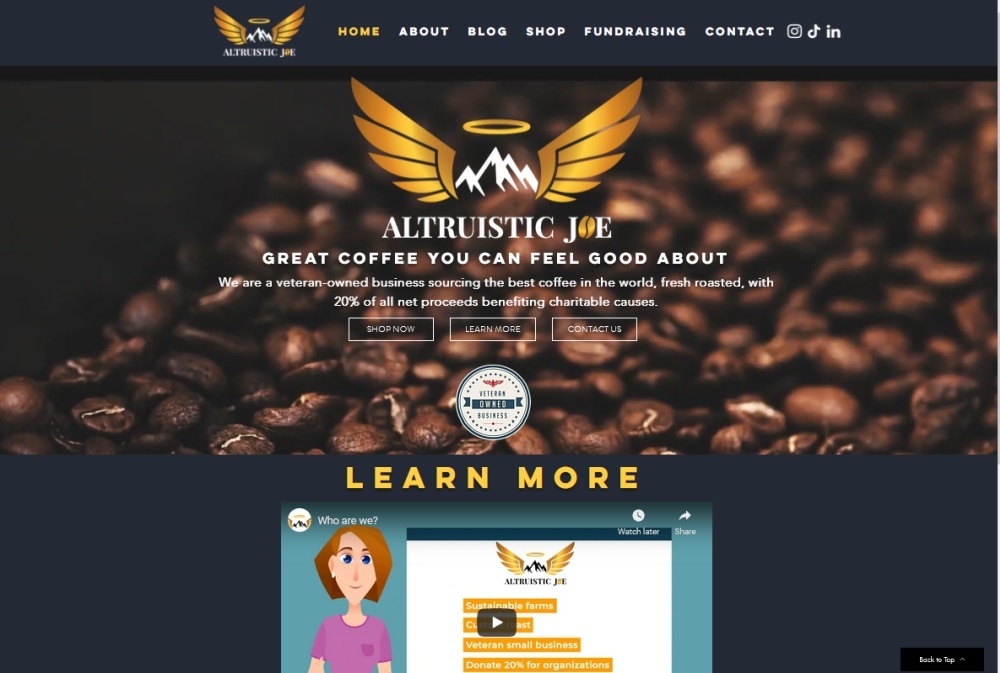 Another veteran-owned coffee brand that tries to give back to the community, Altruistic Joe Coffee was founded by Libby and Jamie Jenks after the two had spent years traveling around the country during Jamie's career. The couple previously owned and operated The Bayview Pub for four years, ending their venture in 2015 after they decided they wanted to move on to other ideas.
The two were inspired by the army's determination to help others live a better life, and decided to found their brand based on those values. The brand donates 20% of its proceeds to a variety of charities, and Jamie himself has remained active in supporting his brothers and sisters in arms despite retiring from the army a few years ago.
The charities supported by Altruistic Joe Coffee aren't limited to ones focused on veterans. The duo has spent a lot of time researching different options and has decided to exclusively focus on charity organizations with high approval ratings and a proven track record. They support veterans, animals, environmental conservationists, as well as healthcare workers.
Pale Horse Coffee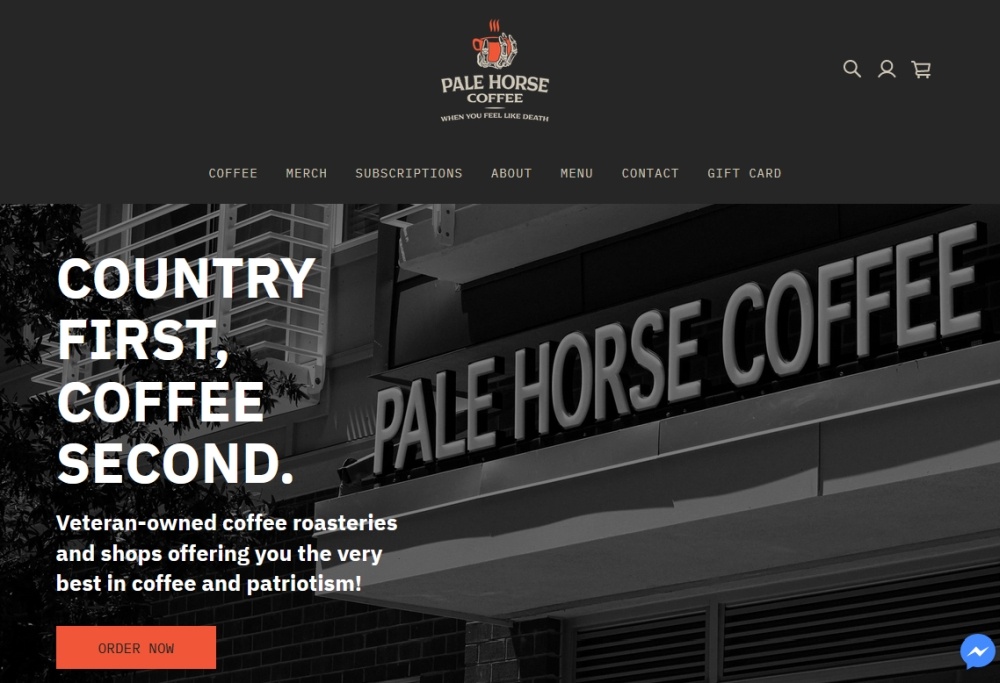 Founded by not one, but two veterans, Pale Horse Coffee has been around for quite a while now, and is one of the more recognizable veteran-owned coffee brands. The two founders, Don Wingard and Gray Livingston, both have decades of experience in the army and have decided to put their strict discipline and motivation to work in a new way.
The two have split their duties in a way that leverages the best of what they've learned, with Don heading e-commerce and marketing operations, while Gray is more focused on retail, wholesale, and finance.
The brand offers a wider selection of coffee blends than most other niche coffee brands on the market, with several light, medium and dark roast variants available. And for those who like to experiment with the flavor profile of their cup of coffee every once in a while, Pale Horse Coffee also offers a number of flavored brands, including blueberry, vanilla, and chocolate.
Warfighter Coffee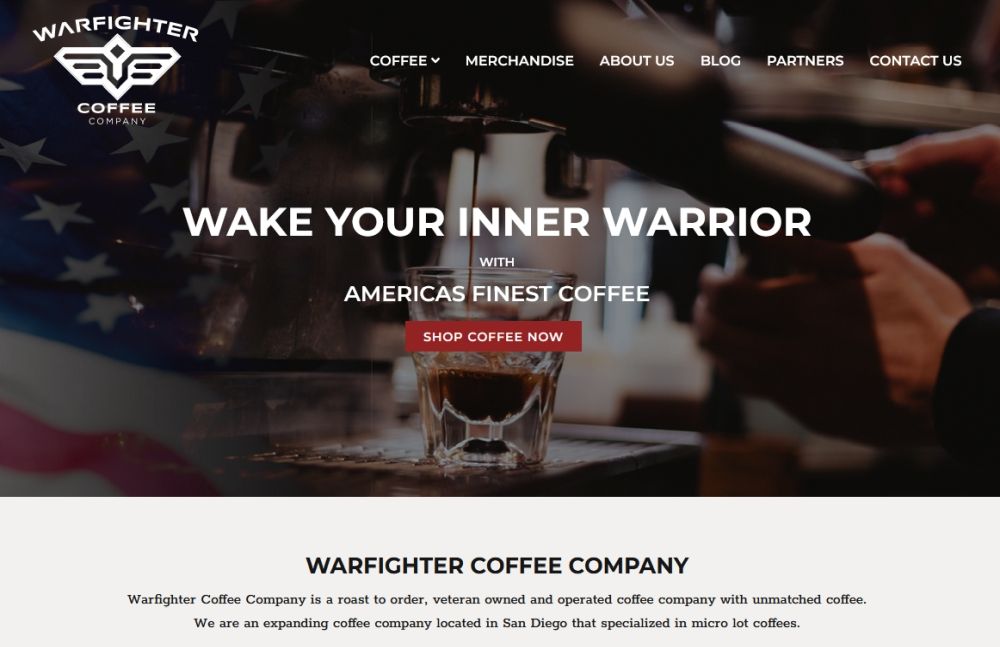 Forrest Mowles founded Warfighter Coffee after being constantly disappointed by the poor selection of coffee in San Diego. According to him, the city had become dominated by brands that had a very poor understanding of what good coffee was all about, and he was growing increasingly frustrated by the dire state of the local market.
Warfighter helps veterans in multiple ways, working with several organizations that assist heroes returning from overseas service, while at the same time supporting causes that raise awareness for some of the most common long-term problems that veterans suffer from. Mental illness and PTSD are issues that the community still tries to sweep under the rug to a large extent, and Forrest Mowles has been fighting to change that.
On top of that, Forrest has made it his mission to provide quality coffee at reasonable prices. He's managed to accomplish that without cutting any corners where it truly matters – quality and consistency – and is determined to continue fighting the good fight to spread awareness across the country.
Black Rifle Coffee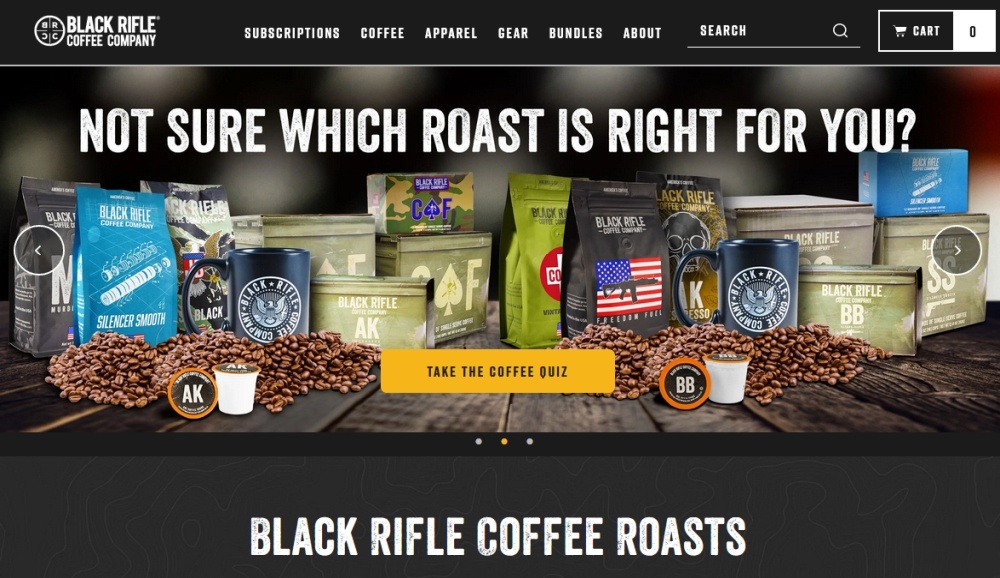 When Evan Hafer founded Black Rifle Coffee in 2014, he had one main goal in mind – to serve quality coffee to people who love America, while also spreading veteran culture. The company was not only founded by a veteran, it has expanded its workforce by almost exclusively hiring other veterans and helping them get back on their feet after returning to the USA.
According to the company's official statement, Black Rifle Coffee aims to employ over ten thousand veterans in the long term, providing them with all the assistance they need in transitioning from life in the military to living among civilians.
The company has also branched out in several directions, mainly through providing assistance to fellow veterans who're also trying to start their own businesses.
Attack Coffee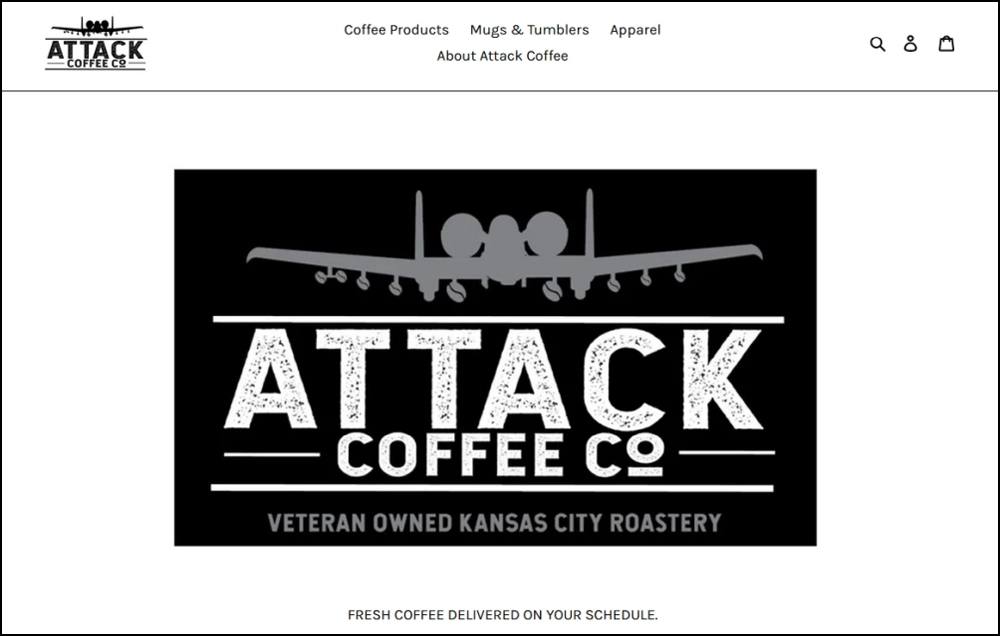 Attack Coffee is a project by two former fighter pilots with a knack for great coffee and a solid sense of humor. The brand offers a relatively limited selection, mostly focusing on single-origin beans that the duo roasts in small batches.
According to the company's founders, they had one goal in mind when starting the company: provide coffee that they and their friends love to drink. Quality control is one of the major selling points of the company's products, and Attack Coffee has not failed to disappoint its long-standing customers yet.
Despite offering a relatively small selection of products, Attack Coffee still has a good choice of blends of different strengths, and there's something in there that should suit most people's tastes. And with the cool design of its packaging, this is a great choice for people looking to start their day with an extra kick.
Blackout Coffee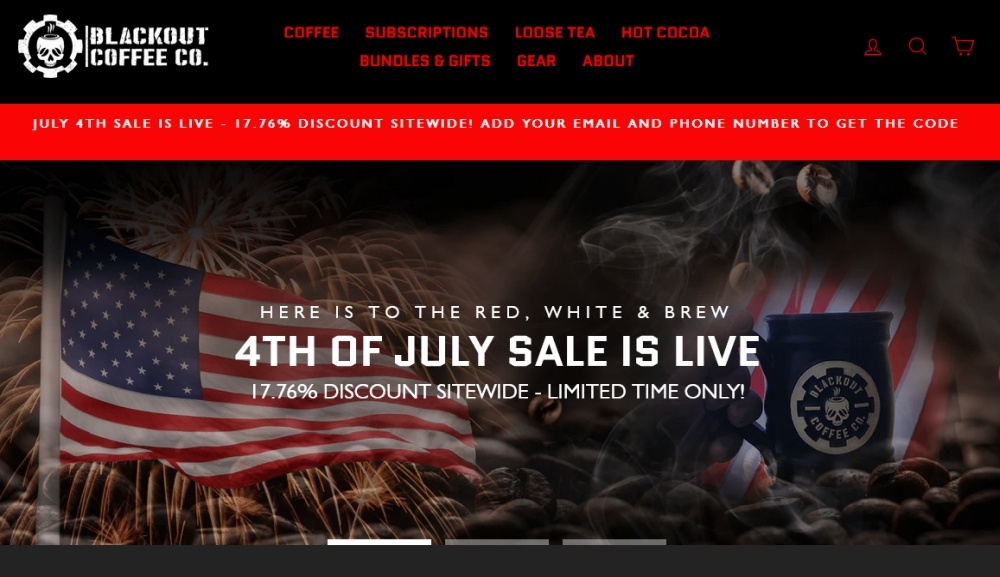 Blackout Coffee was founded by John Santos with the goal of helping his former colleagues in the military while also delivering a quality product to the company's customers. Operation Blackout is an ongoing incentive by Blackout Coffee, in which the company donates two cups of coffee for every bag purchased from the store.
On top of that, Blackout Coffee frequently runs discounts and promotions aimed at bringing even more awareness to the issues faced by veterans on a daily basis. The company selects its beans through a carefully controlled process and conducts extensive research to ensure that its offers meet the expectations of its growing customer base.
Despite still being a relatively small brand, Blackout Coffee has already managed to gain a lot of traction on the market. The company's catchy taglines and attention to detail and quality have quickly pushed it through the ranks.
Fire Department Coffee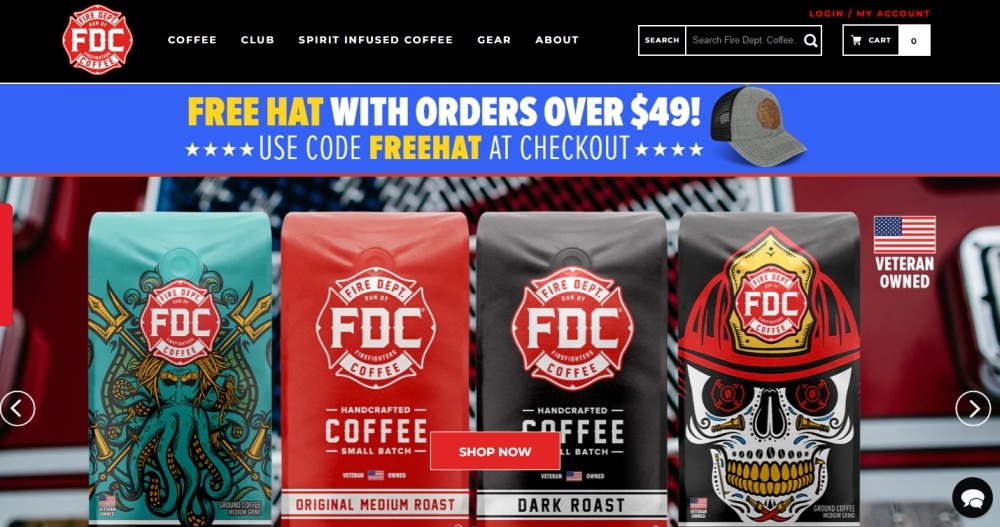 A brand with a slightly different direction, but still completely veteran-owned and run, Fire Department Coffee is run by experienced firefighters who've decided to switch to a new line of work. The company takes a serious approach to its production and marketing, focusing heavily on the issues faced by veterans in their line of work every day.
And don't let the name fool you – despite employing a large number of firefighter veterans, one of the original founders of the company, Luke Schneider, has an extensive experience in the US Navy. He eventually partnered with Jason Patton, who had built a career as a firefighter and paramedic, to create a brand that spreads awareness about veterans on all fronts, not just those involved in the military.
Fire Department Coffee donates part of its proceedings to causes dedicated to assisting firefighters and other veterans who have been injured on the job. Not just physically, but mentally as well. The company's founders have worked hard to establish connections with various organizations that assist veterans in their struggles and are still expanding their network.
Warrior Spirit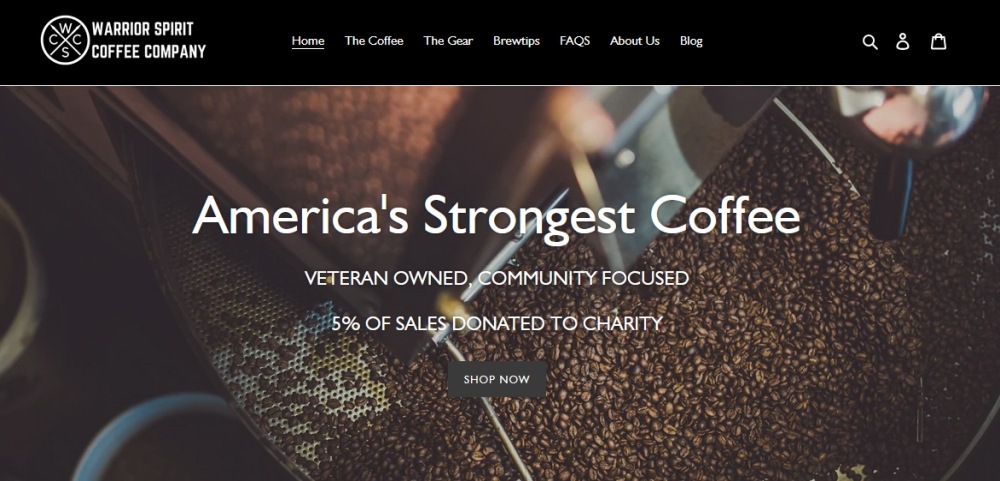 Warrior Spirit is another brand that gives back to the community, in this case unconditionally. The brand's founders pride themselves on donating 5% of their proceeds to various causes, regardless of the actual profit they realize with each sale. Even during periods of loss, Warrior Spirit has continued to donate to different causes and has established a solid reputation on the market.
The brand is also very active in environmental conservation and tries to promote a healthy, sustainable outdoor lifestyle. All Warrior Spirit products are packaged in compostable bags and other recyclable materials. Customers interested in supporting the environment in addition to helping veterans in their local community should appreciate what Warrior Spirit has to offer.
Why Should You Support Veteran-Owned Businesses?
Buying from a veteran-owned business is about giving hope to those coming back from a life of stressful overseas tours. It's no secret that many veterans are constantly struggling with finding their place once they've decided to go back to civilian life, and starting a business is not a rare approach to this problem.
As you can see from some of the companies we mentioned above, buying from veteran-owned businesses goes beyond helping those who run them. These companies often have deep ties to various charitable organizations aiming to provide additional assistance to veterans in need, especially those suffering from debilitating, lifelong mental problems that are unfortunately not a rarity in this sector.
Frequently Asked Questions
What other types of veteran-owned businesses can I support?
Veterans have founded all kinds of businesses through the last decades. If you're interested in extending your support further and showing your appreciation for the men and women who risk their lives to keep us safe, you will find no shortage of veteran-owned businesses to contribute to.
From bakeries and restaurants, to consulting services, construction companies, and even veteran-owned clothing companies all offer useful, everyday staples you can purchase while contributing to a cause!
Is veteran-owned coffee more expensive?
Not at all! While veteran-owned coffee companies might seem like an exclusive, niche business, they are often founded on ideals that go beyond the basic desire for profit and growth.
Some of these companies may even sell some of their products at a loss, just so they can continue to contribute to their communities and the veteran networks they've established. But if you're willing to spend extra, there's no shortage of veteran-owned businesses that will gladly work with you to help you donate to causes that have been vetted and verified as legitimate.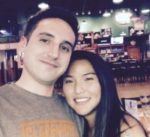 Nathaniell
What's up ladies and dudes! Great to finally meet you, and I hope you enjoyed this post. My name is Nathaniell and I'm the owner of One More Cup of Coffee. I started my first online business in 2010 promoting computer software and now I help newbies start their own businesses. Sign up for my #1 recommended training course and learn how to start your business for FREE!