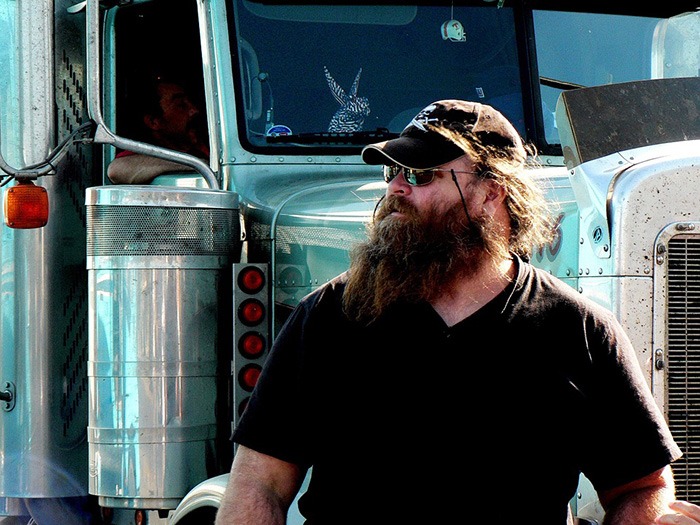 The best jobs for people with criminal records are those that don't involve background checks. However, background checks are part of 87% of employer screenings. Criminal records are generally inexpensive and easy to access. There are some things you can do to enhance chances of job success, even with a criminal record.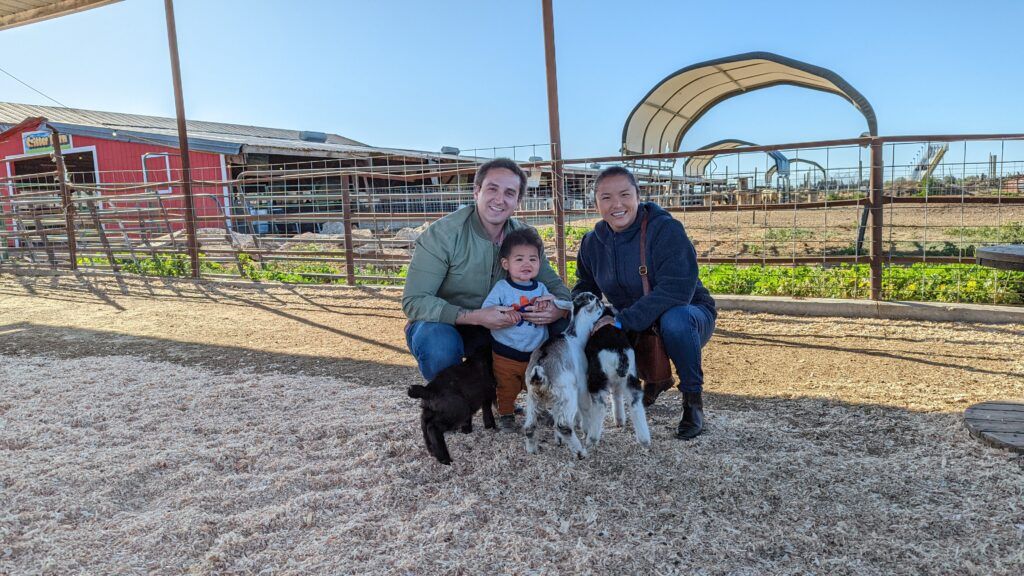 Are You Ready To Work Your Ass Off to Earn Your Lifestyle?
Are you tired of the daily grind? With a laptop and an internet connection I built a small website to generate income, and my life completely changed. Let me show you exactly how I've been doing it for more than 13 years.
Are you one of the nearly 100 million people or nearly one in three citizens who have some type of criminal record? Have you been arrested or convicted of a crime? Because so many criminal records are for minor offenses and charges that never resulted in a conviction, many employers have misplaced fears, and base their feelings on fallacies rather than facts.
There is a growing awareness that former offenders who have been out of the criminal justice system are no longer at risk of committing new crimes. With this awareness brings more employers who are willing to give applicants a second chance.
Furthermore, it is common knowledge that being employed helps offenders to stay out of trouble, another incentive to hire people with criminal records.
There are changes in the works that will make it easier for people to get work, in spite of their criminal records. Many states have passed "ban-the-box" laws. The laws make it illegal for employers in the public sector to ask about criminal records in job applicants. In some areas, that ban applies to private employers, as well.
While the law still allows employers to run background checks and ask questions during the interview or job offer stage, it provides an opportunity to defend yourself and promote the positive assets about yourself. Even more promising is that some of America's largest private employers have voluntarily decided to remove questions about criminal records from their applications.
By arming yourself with the information you need and having a good plan of action, you can have the future you hope for and get back on track with your life. You deserve a second chance, so let's get started in finding out what you can to do make your goals happen.
Start An Internet Business – No Background Checks
Want to do what I do? I publish articles to my website and make money through ads. I work for myself, so there's no boss, and no background check. The process is simple:
Make a website
Write some articles
Put ads on the site
This is a great way for anyone to make money, but especially for someone having trouble getting a good paying job IRL (In Real Life).
This is not a get rich quick scheme. It takes about 6 months to start seeing results, and you do have to pay some fees (domain ($14/year), hosting ($49/month). If you can handle that, start building your website and drop me a line if you have any questions along the way.
First, call the Department of Labor for your state, and ask about pre-employment screening laws that apply to people with criminal backgrounds for your area. Some of the reform laws mentioned in this article may apply.
Next, check your own criminal records before employers do. Half of all FBI background checks turn up misinformation or don't show whether an arrest resulted in a conviction. If there is an error in your record, you can submit a request to correct the errors.
Thirdly, there are laws in many states that allow for some or all of your criminal record to be expunged or erased. Other laws make allowances for a record to be sealed and inaccessible. These laws are mostly tailored for minor offenses.
A terrific next step is to build your skills and experience. You will be more marketable if you have the skills an employer needs. Focusing on a field where there is a shortage of qualified workers is an ace in the hole in this situation.
If you don't have the skills you need, get training at a trade school or community college. They will know which skills are in high demand where you live. There are many options, such as electrical work, plumbing, welding, automotive technology, computer technology, the arts, office administration and more.
Did you know that you may qualify for financial aid, even if you have a criminal record? Get training and show prospective employers that you are trying to build your work profile and have the determination to succeed!
If you have skills, put them to good use first with a charity or non-profit organization. You will be able to add the experience to your resume, as well as make connections that could be great references for your job search.
Freelance work is a good way for people with criminal histories to get started. Many have started their own small business and built a positive reputation for themselves that way.
Finally, seek help if need be. There are many organizations and charities that offer help to people with criminal records. Many provide help with job training, finding employment, and may also help to develop life skills that can lead to success. The National Reentry Resource Center provides a directory of resources in each state.
Ready for the job search? These are some great industries for people who have a criminal record to work in:
THE TECH INDUSTRY
The technical field is a great industry for people with criminal records. Defy Ventures, an entrepreneurship, employment, and character development training program agrees.
They recruit volunteers, venture capitalists and workers from Google, and other companies to teach basic computer skills, as well as teach how to write business plans.
They have 3,500 volunteers, including Bill McDermott, CEO of business-software SAP, and Brent Weinstein, partner of United Talent Agency. The company has had tremendous success and propelled more than 150 businesses started by 525 paroled alumni.
1. Computer Programmers work in offices, but may also work from home in some cases. They write or design computer software as well as troubleshoot and maintain codes related to various computer programs. They may also customize computer programs.
Many employers in the technology industry don't perform background checks. Programmers are hard to find. Computer programming is a great niche for the self-employed as well.
The median annual salary for a computer programmer is $75,000 a year.
2. Web Developers are also far and few between in the tech industry. The Internet is constantly evolving, with new updates and web apps, so many companies forego background checks in hopes of easily finding a talented web developer. This is another great niche for self-employment.
Web developers create attractive, functional websites. A good web developer identifies the potential users of the site and designs a website to appeal to those users.
The average yearly salary of a web developer is about $69,000.

THE TRADE INDUSTRY
The trade industry is great for people with criminal records, because most skilled trades don't require licensing nor do background checks. Most employers will care more about how skilled you are at your job. It's a great industry to work at for a while, then open your own business later on. Plumbers, electricians , carpenters and other skilled trades are always in high demand.
3. Auto Body Technicians never run out of business. There are car accidents every day, unfortunately. Good body shop technicians are hard to find.
This is a great sector to get training and schooling needed to repair vehicle frames, as well as learning to repair the body of a vehicle. Most shops don't do background checks on new employees.
Auto body technicians earn approximately $55,000 a year on average.
4. Carpentry is one of the more popular career fields for people with criminal records. The skills needed to build homes, schools, businesses, and other buildings are often learned while in the prison system. It's decent, honest work and earns one a respectable salary.
There are obstacles in actually becoming a licensed carpenter, as some states do perform background checks. But cases are evaluated individually, so it's not a done deal that your record will disqualify you.
Carpenters earn around $45,000 a year.

CREATIVE ARTS
If you've always had a creative mind or talent, but have been set back by a criminal mind, rest assured there are great jobs to be had in this field. From writing, to graphic designing, photography and more, there are plenty of jobs in the field of arts, and most don't require background checks.
5. Writing is a great option for people who often don't fit the mold or have had run-ins with the criminal justice system. Writing allows your creative and imaginative energy to flow. You can work as a freelancer from home, where background checks are rarely utilized.
Writer's salaries vary widely as the work often does. Serious writers earn on average $40,000 to $60,000 a year, but some make much less, and still others who are more successful can earn more.
6. Graphic Designers play a huge role in marketing. Employers looking for a good graphic designer will care more about finding the right person than a background check, in many cases. This is also a great field to work as a freelancer, from home.
Graphic Designers design or create images and graphics for websites, print media, product design, displays and productions. They may also design and develop brand identity.
The median annual salary for a graphic designer is approximately $42,000.

MANUFACTURING AND TRANSPORTATION
Manufacturers and transportation companies are more likely to hire people with criminal records, because they require very little customer contact. They are jobs which have more work than people willing to do the jobs needed to be done. They pay a decent wage to boot.
7. Industrial Machinery Mechanics are great jobs for people with criminal records. The areas of line work, production, packaging, and machine operation are part of the industrial machinery field.
With vocational training, higher paid positions are available, such as a mechanic who works with machinery on the floors of the factory. The oil and gas industry also hires industrial mechanics to help repair and maintain pipelines and refineries.
The average annual salary for industrial machinery mechanics is about $49,000.
8. Commercial Truck Drivers are in short supply in the country. Many transportation companies advertise trucking jobs that don't require background checks. Commercial truck drivers provide a valuable service in transporting needed commodities across the country.
Best of all, you can be working in only a few months, once you have your commercial driver's license (CDL).
A dedicated commercial truck driver can make $45,000 to $65,000 a year. There are opportunities for growth and expansion of pay, as well.
If you have a criminal record, there are jobs out there for you. Finding employment may not be easy, but it is possible to overcome the stigma and consequences that come with having a criminal record.
One of the best job opportunities of the decade is working online. The online world is a "wild west" where anyone can start a business regardless of your age, race, education, or background.
The thing that matters most is that you are motivated and persistent. Even total newbies can earn money online by starting a simple website and putting some advertising on it.
I've been working online since 2010. You can learn how to do what I do in just a few weeks, and earning a full time income of over $10,000 per month is absolutely doable with consistent effort!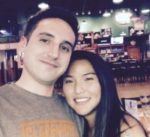 Nathaniell
What's up ladies and dudes! Great to finally meet you, and I hope you enjoyed this post. My name is Nathaniell and I'm the owner of One More Cup of Coffee. I started my first online business in 2010 promoting computer software and now I help newbies start their own businesses. Sign up for my #1 recommended training course and learn how to start your business for FREE!