I am Nathaniell, the CEO and founder of One More Cup of Coffee, and several other profitable businesses online. I earn over 6 figures with these businesses, and this has been the case for the last 10 years since I made a HUGE discovery…
But before I get to that "a ha moment", I want to give you a bit of my back story. Chances are, I am very much like you.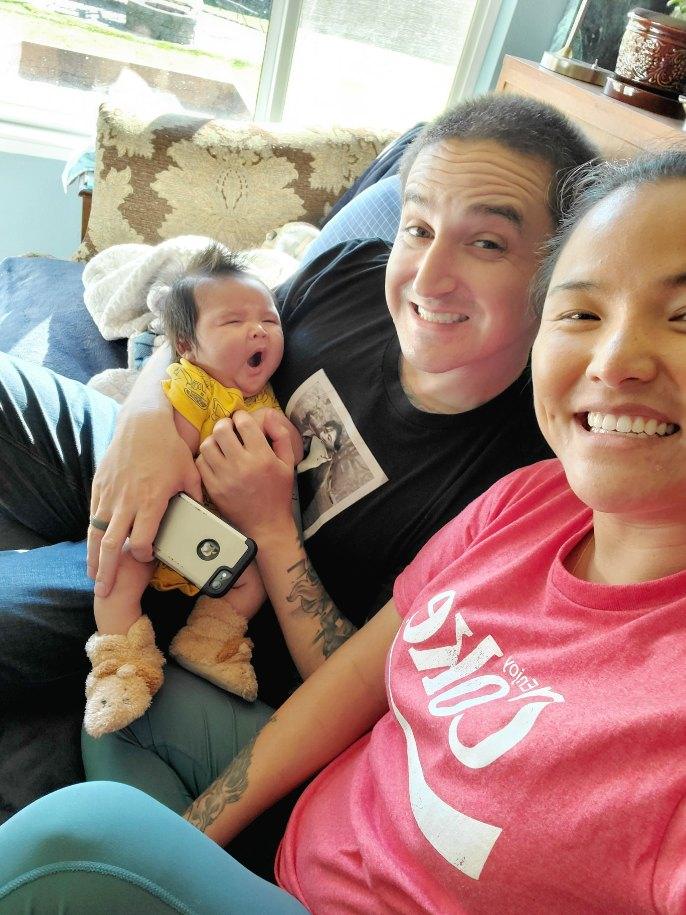 I'm just an average guy. In fact, even now being successful online, I still operate my life in very much the same way as I did before except I have all sorts of new freedoms, including MONEY & TIME.
Having money to support my family and time to watch my son grow up is the best feeling in the world.
Get Started Here!
I think my backstory will offer you some perspective as to what you can truly accomplish with an online business like mine.
My Journey To Discovering The Potential Of The Internet
You might be surprised to know that I didn't go to college for computer science, web design, or marketing. In fact, I didn't go to college at all. Back in the day, I was an ESL teacher abroad, making about $1000 per month teaching in Eastern Europe and China and backpacking during my time off.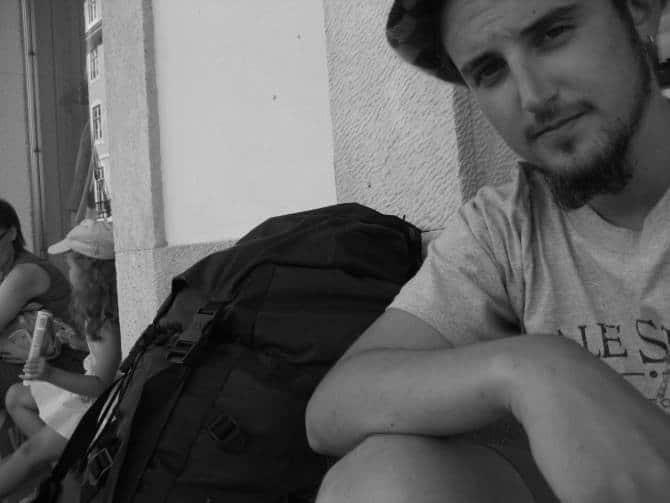 I was having a ton of fun traveling and teaching, but eventually realized that I couldn't retire on a $12k/year income. So I started looking into ways to supplement my income with an internet business that I could build from anywhere in the world with an Internet connection.
As a total newbie, I had no idea what to sell or how to start, and got very frustrated.
It was not an easy road to get where I am today. It was a lot of hard work! I'm not gonna lie. But it was very well worth it.
Within 18 months of starting out, my online income jumped to over $10,000 per month. Way more than I thought was possible! It's been 10 years since then, and my business has been earning fantastic income and is growing every year like clockwork!
My first successful website was about computer software. I was promoting subscriptions online for a piece of software. I didn't invent anything. I wasn't part of a Silicon Valley startup company, and I didn't own any products. I just sent people to a link and when they bought, I in return got a cut of the commission.
And then I realized something that was probably my biggest "a ha" moment. I could do this VERY same process, within any industry, and I could promote over 500 MILLION different products online without ever owning a single one of them, having inventory, or even dealing with any customer support.
In other words, if this is your first time starting a business, don't stress. You can definitely be successful in this business. The model is simple, and you can earn money even if you have no previous experience.
So How the Heck Does This Opportunity Work?
If you haven't achieved a great deal of success online yet (or are just learning about it), you may find what I am about to say very surprising. Building success from the outside in feels complex.
However, the reality of it is the more simple you make business, the easier success comes. Most of us are naturally drawn into some complicated idea as to what business is, but in reality there are very FEW steps you need to take.
I have been able to achieve success across multiple niches and industries to become part of the "so called" top percentile of successes within the online world. But what I have done to achieve this is something that I can teach YOU to do.
There is a specific, 4-STEP process that I learned over the years, and one that you NEED to learn if you want to be successful online…and to be efficient with your process. It shouldn't take years of fumbling around and it shouldn't take you spending $1,000's on expensive info products claiming to "get you rich" to build a business.
I learned this 4 step process in the early stages of my career online through a company called Wealthy Affiliate, and I haven't looked back. This company is where I still advance my education, brush up on my skills, and I share my help with other aspiring internet entrepreneurs.
It is also the place that I am going to recommend that you go, if you are serious about building a business online…but more on that a little bit later.
Are You Really Real Nathaniell? Can You Help Me?
Haha. The funny thing is, I get asked this all the time. Am I real, and can I really help you?

Well yes, I am real. I live in Central California and I have lived here for many years. I have a baby boy (Dean) and I recently got married. I would say I am more of an introvert, but I certainly enjoy helping people online…and I also love being able to work when I want, from where I want, and to work on WHAT I want.
I actually run a very successful craft beer website as well, xBREWx.com. You are going to be learning how to be building successful websites just like this!"
That is the time freedom thing I was referring to, when you work online your business operates and generates revenue whether you are "there" or not. It's not like showing up to a job and punching in everyday. You have nobody to answer to, you have no clocks to punch in, and you can build a business doing something you love. There are literally MILLIONS of directions you can head with your online business.
You see, although everything about working online is awesome, I love to be able to work on WHAT I want, WHEN I want. Of course, the more time and energy I put into my business the more I get out of it…but the time/value I spend in business works out to WAY more than any job I ever had (and by a significant multiple).
I have literally written articles, or done "one hour" jobs in my business that have led to $10,000's in income. That is the beauty of the Internet, and a process that I am going to be introducing to YOU. It is truly something that anyone can do that has a head on their shoulders, and that is willing to put forth an effort.
Before I go any further, I want to discuss the opportunity side of the business. I know with the pandemic we are in, and of course growing competition in the online world, people are always concerned whether or not it is "too late" to build a business online.
Is The Potential Of the Internet Drying Out?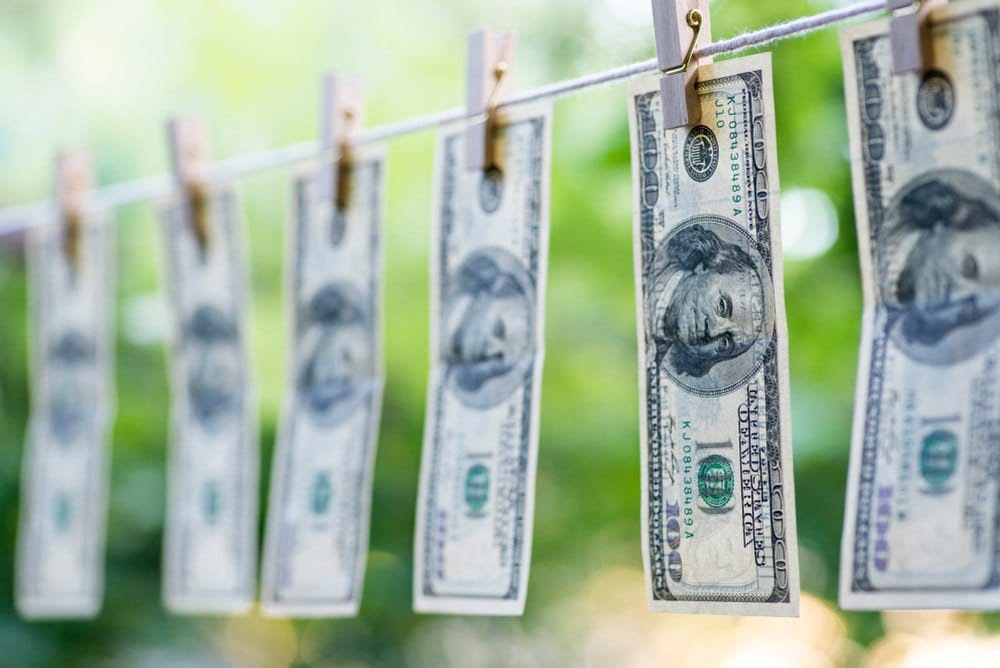 Another question I get asked all the time is "Nathaniell, is the opportunity within the online world drying out…I mean, can a newbie still achieve the same level of success as you?".
The answer is yes, and no.
The reason I say yes, is because there has actually never been more opportunity than there is today within the online world. We are nearing 5 BILLION people with Internet access globally, and online sales continue to break records every quarter.
The pandemic is another main concern for folks. Sure this has limited some expendable income for some people, but it has also moved people to purchase basically everything in their lives online. From couches, to underpants, to groceries, to computers, to ANYTHING…it is being bought online and bought at the highest rate ever.
So BILLIONS and BILLIONS of dollars are up for grabs online for people like you and I.
Now for the NO part. The only reason I say that you may not be able to succeed at the same rate as me, is because you might be lazy, unwilling to take action or simply would prefer to sit on your phone and look at Instagram!
I have a feeling this isn't you, but I just wanted to make sure that you realize that an online business takes a bit of effort and if you are unwilling to do this, you aren't going to achieve results.
In all reality though, if you are here, you likely are here for a reason. YOU WANT TO SUCCEED. You can create any level of success you want within the online world, and I am going to show you exactly how I did it and give you a game plan as to how YOU can achieve a great deal of success….whether this is a 5 figures, 6 figures or even 7 figure income per year it is possible.
First though, I talk the talk…so I want to walk the walk. Here is a little proof of income.
You Are Probably Wanting Some Proof, I Have Plenty.
OK, here is the low down. I don't like to brag, boast, and I typically don't even share my results. That is just not me, but I can totally appreciate that trust and credibility is built on proof, so I am going to offer you some insights into just a few of my accomplishments within the online business world.
Getting Traffic Is A Skill I Have Mastered…And Can Help YOU Master…
The basis of every successful online business is your ability to get people to your website, and to find hungry buyers. This is what is referred to as "traffic". Think of it this way, if you have a storefront on a busy street in New York and you are selling products those people are interested in, you are going to have a VERY successful business.
That is basically what I am doing within the online world. I have websites in different niches, I have learned how to get droves of RELEVANT traffic, and thus I can make money at will.
I have become very good at attaining traffic and large volumes of it over the years. Here are just some recent graphs of traffic that I am getting to one of my websites.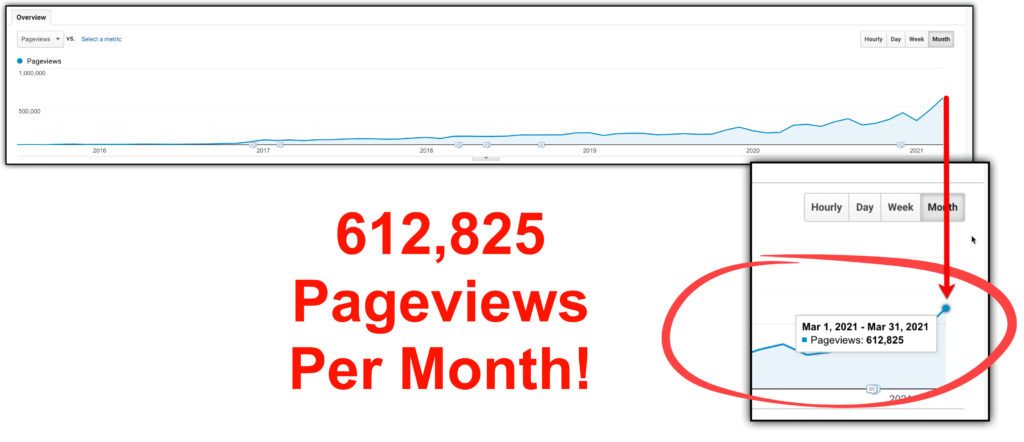 This is traffic that I am getting for FREE! I haven't spent a dime on Google, Bing or Yahoo to get this traffic…the search engines simply drive people to my websites because of things that I am doing (and that I will show you how to do).
The traffic should be the first focus in your business, and you can absolutely master this as I have!
Online Income Is "Residual" And It Pays Even When I'm Not There
OK, you have people coming to your website…then the revenue part. I don't love sharing revenue, because I don't like to boast…and it isn't something that I go around even telling people close to me as it is my personal business.
But again, I feel it is important to offer you a glimpse into just how much you can earn online.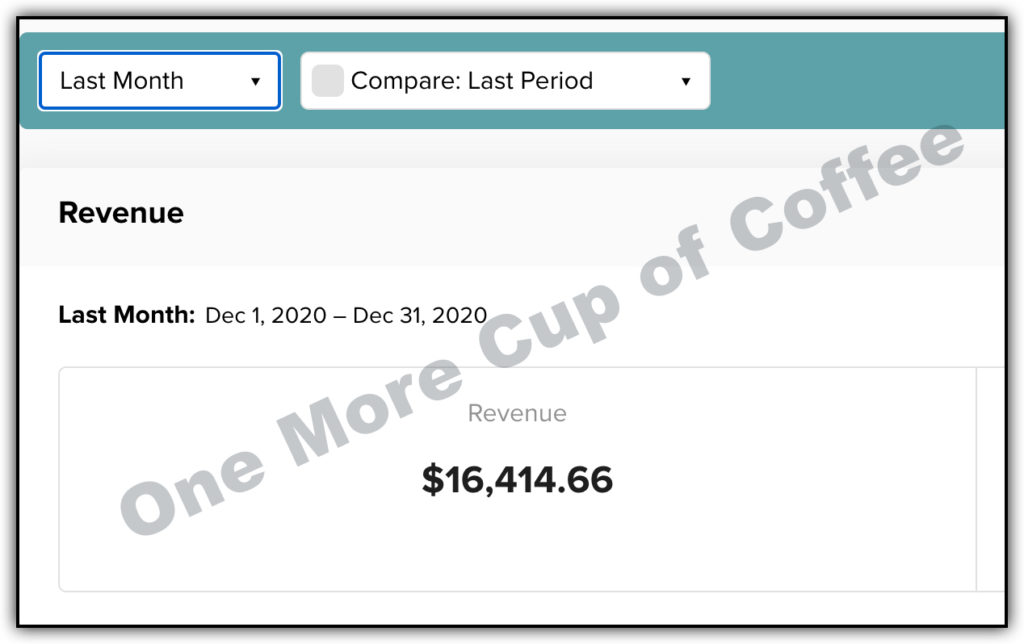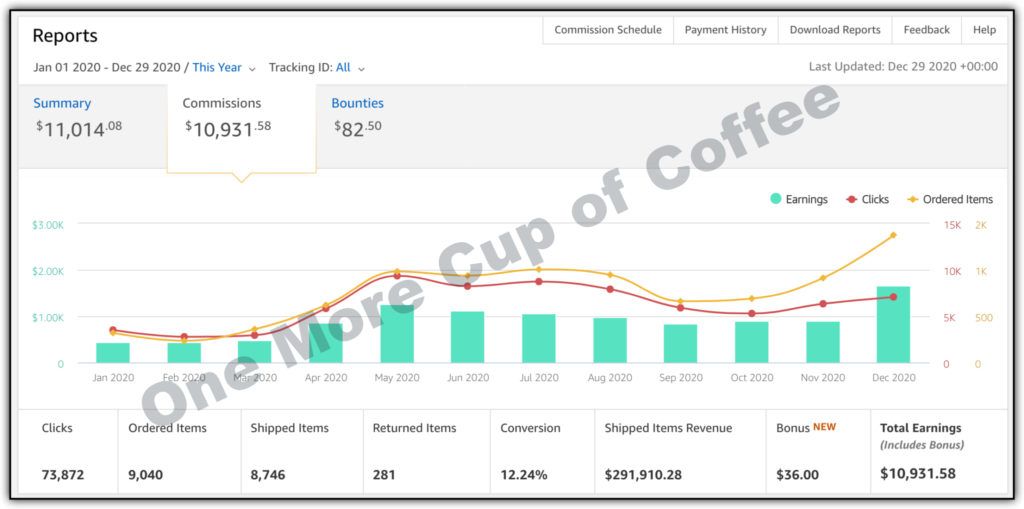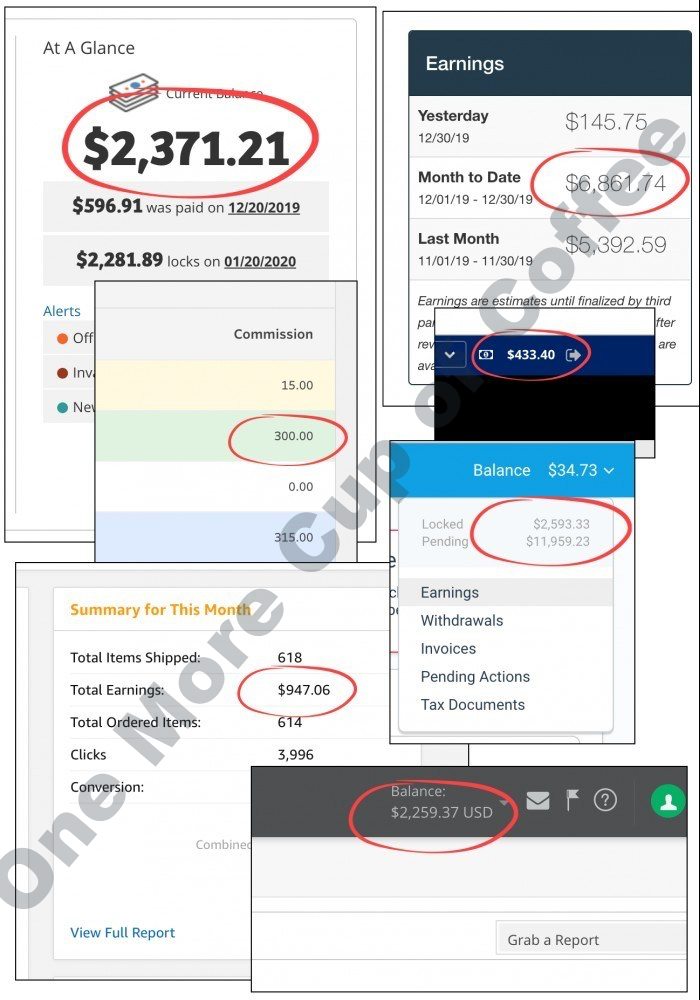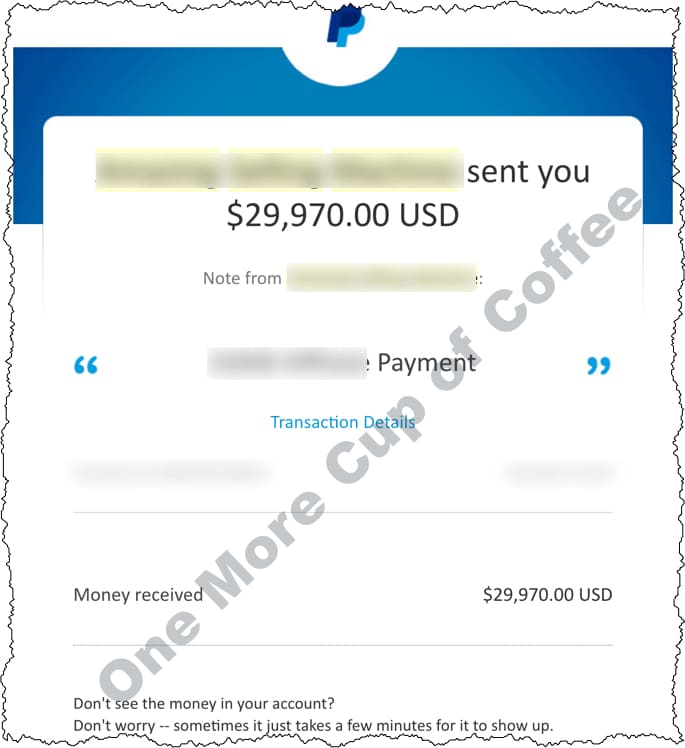 I earn a nice 6-figure income each year online, and this is only continuing to grow. My hope is to hit the 7-figure mark on "autopilot" in the coming years, and with some effort I truly believe I can get there.
I also know of others online marketers that are already earning 7-8 figures online…so the potential is there to achieve whatever you set your mind to.
I cannot create YOUR success for you, but I can absolutely show you how to start the process to get there!
Lastly, some affiliate marketing recognition that I have received over the years.
I Am Recognized as One of the Top Affiliate Marketers in the World…
Each and every year, I attend one of the most prestigious and exclusive affiliate marketing conferences in the industry. This is not your typical conference, as I don't pay a dime to attend it and it is a gathering of other elite, seasoned marketers in the industry. It's pretty much an affiliate mastermind for the top affiliates, and I've gone for 8 years in a row!
This is actually hosted by Wealthy Affiliate, a company that I am going to be introducing to you. They pay for my trip, and I get to hang out with other fellow successful online business owners to discuss the direction of the industry and how we can help each other continue to grow our businesses. Whatever I Iearn next year, I promise to share with you!
One Simple Action Can Start A Chain Reaction of Success.
I look back at where I was, and where I have come and there is a glaring reaction that if I did not take action on that particular day and join Wealthy Affiliate, I likely wouldn't be where I am today.
If I waited another few days to take action…or I navigated to another website….or I focused my attention on trying to build another type of business, who knows where I would have been.
But that is hindsight. I DID take action. I DID join Wealthy Affiliate. And I DID end up creating all sorts of success online. Some call this the butterfly effect, some call it serendipity, I just call it taking the right action, at the right time.
Just like YOUR time is NOW. What I want to invite you to today is a completely free class that will introduce you to the online world, it is going to show you the EXACT process I achieved to build a business online, and it is completely FREE to register for. It is the 4-Steps to Creating an Online Business, this 45 minute class in essence is laying out my blueprint to success.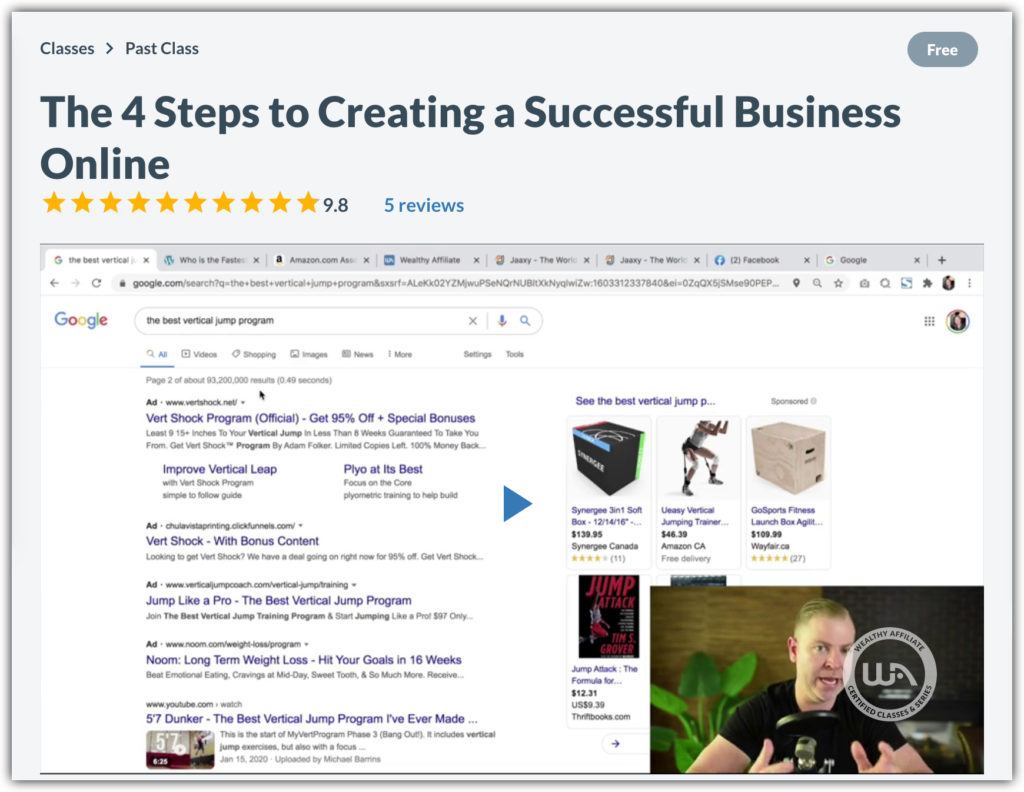 This is hosted by an expert affiliate marketer, Kyle Loudoun, who is the co-founder of WealthyAffiliate.com. I think he has something like 18 or 19 years experience within the online world as a full-timer, and has been actively helping people for the past 15 years.
You can access this class, get access to ME personally, get access to the founders of Wealthy Affiliate, and be able to work directly with some of the most successful affiliate marketers in the world.
When you get to the "class page" you can watch a preview, and the register with your information on the right. Simply do that, and you will have INSTANT access to the class and everything else that is included within WA.
Get Started Here!
Not only this, when you sign-up to Wealthy Affiliate you are going to get access to all the tools, websites, hosting, training resources, community and help you need to run your business. I have been running my business using the platform and services at Wealthy Affiliate for the past 9 years and it is where I learned what I know today, and what has led me to success. I know it can do the same for you.
But, I don't want you to invest a PENNY of your own money at this point. This class is completely free, and you are going to get full Starter access at Wealthy Affiliate for completely nothing.
This includes a bunch of goodies:
The 4 Steps to Creating Success Online (Class)
Getting Rolling Online Training (10 Lessons)
One Profit-Ready Website (with hosting included)
Keyword Research & Website Analysis Tools
Mentoring and support directly from ME
Access to a community of over 2.7+ million marketers (including million dollar marketers)
And Much More…
So, either today can be the start of your successful journey online…or it can be just another day. That is something only you can control, but I can assure you that if you do decide to join ME along with the world's top affiliate/internet entrepreneurs at Wealthy Affiliate you will not regret it.
It doesn't cost a dime to get rolling with a Starter membership.
GET INSTANT ACCESS TO THE 4 STEP CLASS (AND A BUNCH OF OTHER GOODIES)
I look forward to seeing you on the other side. I know you are going to love the class, it is 45 minutes of PURE gold. I will also be reaching out to you directly once inside of Wealthy Affiliate, so please make sure you take a moment and at the very least say hi, but more important, contact me directly if you have ANY questions at all.
JOIN HERE & GET THE CLASS, GET MY HELP & EVERYTHING YOU NEED TO SUCCEED ONLINE!
Affiliate Disclosure: Just a side note, if you join through any link on my website, I may earn compensation as a result. That is how affiliate marketing works, and how I am compensated for my time and effort helping folks. This is also what I am going to be teaching you!