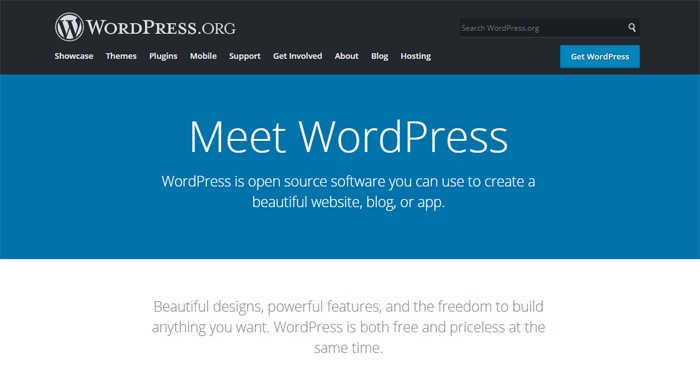 I have recently become aware of the fact that a LOT of people are making money this way. But is it really feasible for anyone? In this post, I talk about it and answer the biggest questions. Can you really make money building WordPress websites? Let's get down to it!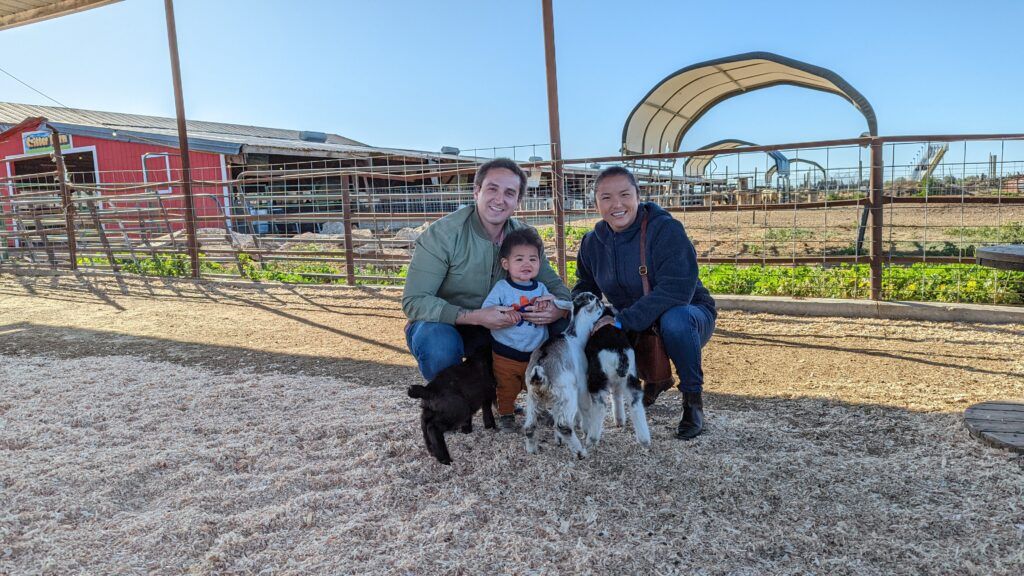 Are You Ready To Work Your Ass Off to Earn Your Lifestyle?
Are you tired of the daily grind? With a laptop and an internet connection I built a small website to generate income, and my life completely changed. Let me show you exactly how I've been doing it for more than 13 years.
Making Money Building WordPress Websites
First of all, let's talk about WordPress itself. WordPress isn't the only way to build a website, it isn't even necessarily the easiest, but it does have many key advantages.
In fact, WordPress has become the go-to cheap/free/easy blog and website building tool for a lot of smaller, independent businesses and developers. This is mostly attributed to the fact that it is an open source platform with a LOT of support online.
Also, don't think that 'cheap' means 'low quality.' WordPress actually offers a ton of value, despite being open source and being super inexpensive to utilize in comparison to other website development tools in its category.
You can read more about the platform itself at https://wordpress.org/. But while the technical aspects of the platform are awesome, this is not necessarily the topic of the article.
Here are the facts. As more and more people start building their own websites, they are realizing that WordPress is an awesome tool that provides innumerable benefits.
It is easy to optimize for SEO, easy to get ranked on Google, comes with thousands of free theme options, and offers a plethora of tools and plugins to help you make your website or blog the best that it could possibly be.
(And don't forget Yoast! Use that plugin to really maximize SEO results and make your life easier!)
But… we also know that website construction is not for everyone. What about people who don't want to 'do it yourself' with WordPress?
Obviously, what we are discussing here is the idea of a side-hustle where you sell your WordPress services to people who don't want to bother with it themselves.
To demonstrate what I mean, I will tell you a quick story!
But What About People Who Don't Have Time To Build A Website?
I used to be an administrator for a small department in a local non-profit organization. It was education based, but the organization was not very technically minded or equipped. They desperately needed a new website… one that they could actually control and update themselves.
We looked at WordPress, and also at Wix.com. But I was the only one within the organization who even came close to having the technical abilities (or the confidence) to utilize either of these platforms.
The only problem was that we all knew that I was going to be leaving within a matter of months to start a new enterprise. That meant that they had to plan for a future without me there to oversee the website.
So what did they do? Instead of hiring someone to replace me who actually knew about websites, they hired someone with no technical knowledge whatsoever… and ended up hiring an outside firm to design a website for them.
This firm charged them thousands of dollars just to design the site. They also charged us hundreds of dollars a month to keep it updated.
I couldn't believe how expensive it was!
I urged my director to hire a technical high-school kid to build us a WordPress site… but she was too scared of it to even touch it. Plus, there wasn't a single board member who was below the age of 50… so none of them were very technically-minded either.
And it cost them thousands of dollars… for a basic website that would take about 2 hours to design on WordPress.
The moral of the story is this.
Even small companies who want to get online are forced to pay thousands of dollars for traditional website development services if they go with a large commercial firm.
So in response to this, some small-time entrepreneurs and internet marketers have started offering their own services as WordPress developers for much cheaper rates. They basically help clients to build simple WordPress sites and charge by the hour. They make a decent wage, and they save local companies thousands of dollars in the process.
To me, this seems like a win/win!
How Much Can You Earn Building WordPress Websites For Local Businesses?
I've seen local WordPress website builders earn $50 an hour for their web design services. This is actually really inexpensive when you take into account how much it can cost to hire a commercial firm. This is also quite inexpensive when you think about how fast WordPress websites usually go up.
Plus, local developers can also work with you to make your site exactly how you want it.
If you are thinking about becoming a freelance WordPress developer, you can easily command anywhere from $30 to $75 an hour for your services, especially if you are good at what you do and have a few references to show potential clients.
You may have to start out at the lower end of that range, but it is pretty easy to work your way up from there to command better rates once you've established yourself in the local industry.
This is a pretty good hourly rate, and could absolutely contribute to your bankroll as either a side-hustle, or even as a full-time gig if you market yourself well enough!
Does It Cost Anything To Build WordPress Websites For Clients?
The operating costs for a business like this are pretty minimal. You do have to advertise and market yourself. You also have to know and understand WordPress well enough to be a successful developer.
You could easily learn these things, though, by studying up on it at home and building a practice website.
Spend a month or two building your own site as a reference. Work out the kinks and start optimizing it to bring in more traffic.
Then, print out some awesome business cards and get started by networking with local businesses. If you can get just one or two clients to get your toes wet and gain some street cred, you'll be off to a very good start!
Is It Difficult To Find Clients For This Side Hustle?
Actually, this may be one of the more challenging aspects of this side-hustle. But… it is absolutely possible to find local clients if you just keep working at it.
I would recommend going to business networking meetings in your local area. Start meeting people, and make your business known to other local businesses. Once you start meeting people, you will quickly start to pick up on leads.
You will start to meet people who could legitimately use your services to help them get ahead in the game… and the fact that you will be able to save them so much money will be a huge selling point.
You can also read up on the benefits of why a local business needs a website, and let them know that you can help them to meet these challenges without costing a ton of money.
You can also sell them on the value of a local developer, as opposed to hiring some 'overseas' firm, run by people they will never meet in-person.
There is a lot of value to be found in hiring a local WordPress developer. If you can become well-versed in the advantages of this, you can absolutely sell yourself as a developer and make some killer side-hustle cash, either on the side or even full-time!
My personal Feelings About Building WordPress Sites For Other People
I have never actually done this myself (hired out as a freelance WordPress developer)… but I can absolutely tell you that this is a viable side-hustle. I actually have friends who have done this for cash, one of which went on to start his own marketing company as he got busier and busier.
This guy has built a team of eight people who now help him, and he has all kinds of full-time clients that he is constantly doing work for.
He has continued to build his business and has never been so successful.
So this is the real question. Do you know how to build a WordPress website?
Do you know about SEO and how to get sites ranked on Google? Are you good at digital marketing? Can you help local businesses to level-up their online presence with a dynamic, custom-designed WordPress website?
If not, are you willing to learn about these things and figure out how to get good enough at it to turn it into a side hustle?
If you answered 'yes' to either of the questions above, then there is a very good chance that this could be an awesome side-hustle for you.
It is honestly pretty amazing that more businesses aren't doing better online… but often, the reason is due to a lack of proper (and affordable) web development.
But you can help with that! You can also earn some sweet extra cash at the same time!
This is definitely a win/win, and I see it as an awesome side-hustle opportunity that anyone with WordPress knowledge could absolutely benefit from!
Our Final Opinion Of Building WordPress Sites
Should you try to build sites for other people as a side hustle?
There are a lot of ways to make money online. Some are good, some not, but ALL of them are still just trading hours for dollars.
Starting your own affiliate website really is the best way to build passive income and "make money while you sleep". Affiliate websites earn income in every timezone, and can be instantly accessed by billions of smartphones across the globe!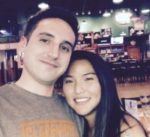 Nathaniell
What's up ladies and dudes! Great to finally meet you, and I hope you enjoyed this post. My name is Nathaniell and I'm the owner of One More Cup of Coffee. I started my first online business in 2010 promoting computer software and now I help newbies start their own businesses. Sign up for my #1 recommended training course and learn how to start your business for FREE!