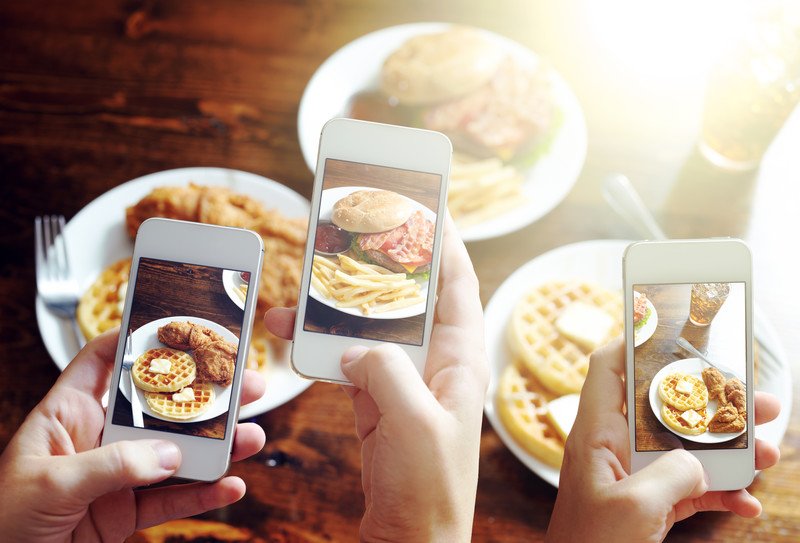 Online scams remain a serious problem, with thousands of people becoming prey to them every year. Instagram scams are popping up now that the social platform is taking off. Remember, the scams aren't just limited to older people who don't understand technology. Many younger people lose money to fraud, especially on social media platforms.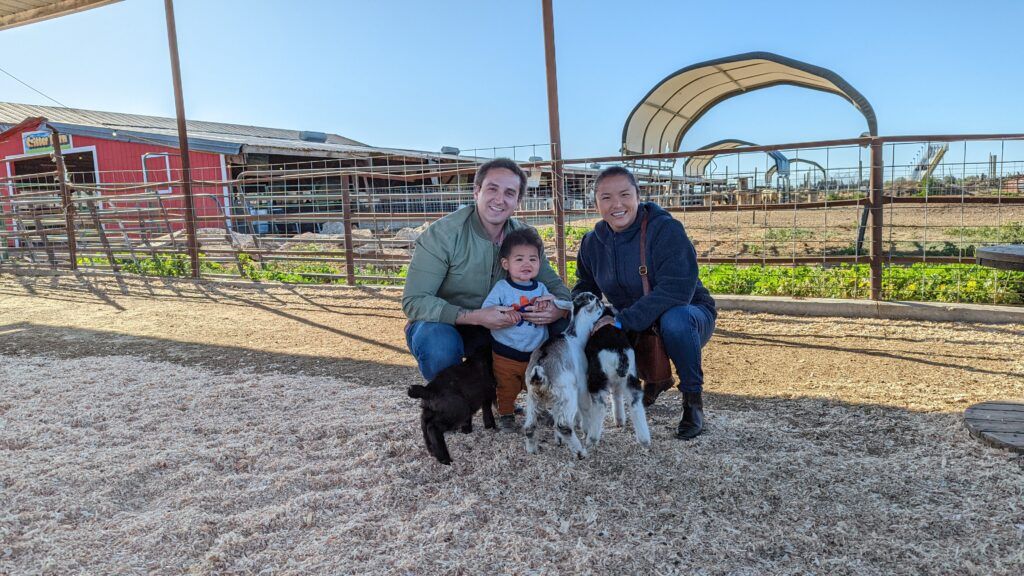 Are You Ready To Work Your Ass Off to Earn Your Lifestyle?
Are you tired of the daily grind? With a laptop and an internet connection I built a small website to generate income, and my life completely changed. Let me show you exactly how I've been doing it for more than 13 years.
After all, we often let our guard down when we're on social media. It's easy for scammers to take advantage of this to get money or personal information. The Instagram scams featured on this list are some of the most significant scams and types of scams that are going around the social media site. Some may seem obvious, while others are surprisingly devious.
I haven't personally been scammed on Instagram (yet), but some of the crappy products they advertise come kind of close! I remember a "portable air conditioner" they advertised as being a revolutionary new product to cool homes with less energy. As it turns out (if you read the comments), it's just a regular old swamp cooler (that's been around for decades), souped up with glowing LED lights to make it look cool. Not quite a "scam", but still misleading!
1. Suspicious Activity
This is a phishing scam, where you receive a direct message in your Instagram inbox. You're told that there has been suspicious activity on your account, or something to that effect. The message goes on to say that you need to log into Instagram and verify your account.
The link that they provide even looks legitimate (instagram.com/verification). Many users do fall for this, as it looks convincing. The problem is that the URL doesn't go where it claims to. You're taken to a fake Instagram screen. If you log in there, the scammers then have your login information.
To make matters worse, the direct message can seem like it is from Instagram itself. It's not. The profile being used is a fake one, designed to get you to click on the link.

2. Lottery Scams
This is one of the most prevalent types of online scam and is one that many people fall for. The exact format varies, but users are generally told that they have one some type of lottery and they need to take steps to actually receive their winnings.
Some of the time, the message will focus on a real lottery, while others will talk about a lottery that doesn't even exist. Either way, users never receive any winnings. Instead, they're tricked into providing personal information and/or money to try and receive their nonexistent winnings.
Thankfully, these scams are easy to spot. For one thing, you're never going to win a lottery that you didn't enter. Plus, legitimate lotteries don't make you pay first. If an apparent lottery wants money for any reason, it's a scam.

3. Fake Instagram Programs
This scam doesn't happen on Instagram itself. It involves programs that claim to be associated with Instagram when they really aren't. For example, the site might claim to offer more details about your Instagram account and who is following you. They then present a login form that looks exactly like you're logging into Instagram.
Of course, you're not actually logging into Instagram at all. The form is fake and you're simply providing hackers with the information that they need.

4. Influencer Emails
This is another scam that's not on Instagram itself. Some people who use Instagram to make money have been getting emails that suggest they have been chosen for brand promotion or as brand ambassadors. Some of the emails used are extremely well designed and even use names and domains associated with legitimate companies.
Like many of the other scams, this one contains a link that seems to go to Instagram but doesn't really. If you clicked through and then entered your details, you'd be providing them with your login details.
Victims often end up having to pay for the product upfront and may not get what they pay for. Others are charged for a background check, just to find that the promised opportunity never really existed.

5. Product Giveaways
This scam approach uses fake Instagram accounts to promote various giveaways. The accounts will sometimes go to lengths to appear legitimate. They may even use previous offers from the company that they're mimicking as a guideline to get the style right.
The giveaways will typically ask for personal information so that they can send your prize – or for money. They might also send you to a URL that seems legitimate at first glance. One example is fake profiles for Best Buy that claim to offer free gift cards. Users are directed to click on a shortened URL that has nothing to do with Best Buy. As with the lottery scams, you'll never get what the profile is promising.

6. Famous Names
Many fake accounts will claim to be someone famous, like Oprah Winfrey or Facebook executives. The accounts may even appear legitimate at first glance and tend to attract followers. The idea is effective, as people often trust celebrities.
The fake accounts are used in various ways. Sometimes followers are asked for personal information. The account may also be used to promote specific programs or as a way to ask for money directly. You'll sometimes see them used as fronts for lottery scams too.
The celebrities in question often have no idea about the scam and certainly did not instigate it. Some will take to social media themselves to ensure that their followers know not to provide any personal information. Even when that happens, the fake profiles are often live for quite some time.

7. Follower Farming
Some fake accounts and giveaways become popular because users think that they have nothing to lose. For example, users might be told to like, share, tag and/or comment for the chance to win. Even if the page is clearly a scam, many users will follow the instructions just in case the claim turns out to be true.
A recent example is Urban Outfitters. Fake Instagram accounts for the brand claimed that they were looking for models and photographers. Viewers were told to repost the post and tag the account for a chance to be recruited.
The process is sometimes called follower farming and it's a way for pages to gain attention. At a later point in time, the page may be changed so that it promotes something entirely different. The technique means that whatever the page is promoting suddenly appears to be popular. In other cases, scammers may use the page as a way to push other scams onto followers.

8. Fake Income Programs
You'll also see people using Instagram to promote programs that aren't legitimate. This includes many in the make money online niche. A particularly common example is people who have large numbers of Instagram followers who then claim that they can teach others similar techniques – for a price.
There are legitimate ways to increase your Instagram presence, but you won't normally find them on shady Instagram profiles. In most cases, the profile doesn't even have many legitimate followers, they've simply purchased fake followers online.
Other types of programs may be promoted to, including binary options trading. Because of this pattern, you should always carefully research any program before signing up. Don't trust an Instagram account simply because they have many followers. Even if those followers are legitimate, there's no guarantee that whatever they're promoting is.

9. Cheap Or Free Products
If you spend any time on Instagram, you might have seen promotions for luxury products at low prices. Users are often told that they can get the items by just paying shipping fees. Clicking on the link tends to take users to a third-party site where they can make orders.
In reality, the sites are using a drop shipping model where they don't need to have the products in stock. When the items exist, they're low-quality knock-offs, similar to what you'll find on sites like AliExpress. The seller turns a profit from the 'shipping fee' and simply sends one of the low-quality products.
The approach means that customers wait months for the product only to find that it isn't what they expected. That's if the product ever turns up at all.
Avoiding Scams
Scams are all too common and they never remain exactly the same. Scammers are clever, and most honest people underestimate the cold calculation with which scammers execute their plan. As plots get discovered, they tweak and morph their approaches, improving their "craft" over time. This makes it easier for them to stay one step ahead of any attempts to stop them.
For the most part, you can spot scams by simply being skeptical. Keep an eye out for requests that seem out of character or concerning. Even if something appears legitimate, make sure you verify with an outside source. Verifying is particularly important, as scammers can go to great lengths to convince you. My rule of thumb? Ignore anyone you don't know, since they probably want something from you anyway.
This also goes for Facebook scams and Twitter scams!
Have you been scammed on Instagram? Tell us your story in the comments.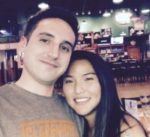 Nathaniell
What's up ladies and dudes! Great to finally meet you, and I hope you enjoyed this post. My name is Nathaniell and I'm the owner of One More Cup of Coffee. I started my first online business in 2010 promoting computer software and now I help newbies start their own businesses. Sign up for my #1 recommended training course and learn how to start your business for FREE!