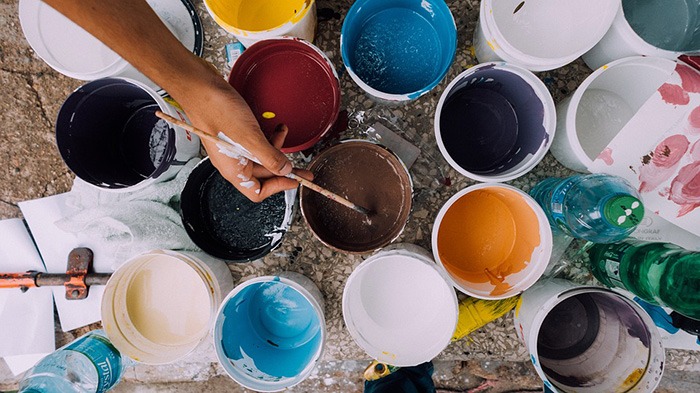 The seven best jobs for artists depends on your end goal.  Are you an aspiring artist of some kind whose dream is to follow your passion? Do you find that spending all your creative energy working for other people leaves no time to do what you love?
Perhaps you want a little of both worlds – you want to make a decent living so you can pay the bills, but you want lots of free time to devote your energy to your passion?
Many artists just want to create when the inspiration hits them.  They want the freedom and flexibility in their day job so they can focus on their passion. Unfortunately, the realities of life require that the bills are paid and well, an artist has to eat.
Earning a living as an artist can be difficult, and a day job is often necessary to pay the bills. Whoever coined the phrase, starving artist, wasn't kidding.
It takes a lot of hard work, perseverance, talent, and probably a little bit of luck to actually make a living working at a job that allows you to thrive in your element as an artist.
Creative people are impassioned about what they do. The excitement builds as they think about their next project or point of inspiration. The heart and mind of an artist never sleeps. It's just who they are and nothing can change it.
While most artists would hope that someday their dream comes to fulfillment, and they can earn enough of a living to focus on doing what they love, the reality is that getting where they want to be isn't always easy.
There are artists out there who have held down day jobs and proved that it's possible to successfully work at their passion while working at something that is not their end goal. Most artists will tell you their first job and priority will always be to feed their creative outlet.
So, the best jobs for artists are either those that land you right where you want to be or jobs that have flexible hours and help pay the bills, while leaving enough time and energy to work at your passion.
We've compiled a list of some of the best jobs for artists of various niches. Some have the flexibility that is welcomed by an artist so they can pursue their passion in their spare time outside of work.
Other jobs listed actually allow some artistic expression within the job. Either way, the bills have to be paid. In the meantime, don't give up on your dreams.
CREATIVE ARTS
We'd be remiss if the Creative Arts wasn't at the top of our list. Whether your talent or skill is that you can tell a story by drawing a sketch or painting a masterpiece, or you have the ability to create a story from words that is impactful to a reader, there are jobs you can make a living at while honing your craft.
Perhaps you are a dancer and want to be the next Martha Graham. Or you love composing music and want to be the next Mozart. You may feel deep inside that you are the next famous pop artist, Andy Warhol.
Do you make words come to life and feel you are the next Nicholas Sparks? Whatever your craft, there are professions in the industry that will yield a generous income in the meantime.
1. Graphic Designers create visual concepts as do artists, but their reasons for doing so are a bit different. Some designers consider themselves artists, but few artists consider themselves designers.
In any case, graphic designing is a great niche to find yourself in if your talent includes drawing and designing. Graphic designers create visual concepts, by hand or using computer software, to communicate ideas that inspire, inform, or captivate consumers.
They develop the overall layout and production design for advertisements, brochures, magazines, and corporate reports. There are great opportunities as a graphic designer for an artist to let their creative outlet flow.
The median annual salary for a graphic designer is approximately $46,900.
2. Music Teacher/Director is a great job for a concert pianist or one who is a virtuoso of song. If you are passionate and enthusiastic about music, this would be a great job for you. You can play an important role in bringing the gift of music to students.
You could work in schools, churches, or even as a tutor in private. The latter one, as a tutor, would really allow for a flexible work schedule as you pursue your own thing on the side.
The average yearly salary of a music teacher or director is nearly $46,000 a year.
3. Writers can follow many niches. One might excel at writing fiction, whereas one may be highly skilled at writing web content. Maybe you want to be a famous journalist.  In this electronic age, there have never been more opportunities for writers.
The best part is in the freelance writing arena, which offers a lot of flexibility in your hours, leaving time to pen the bestselling novel you have planned to pen. As a freelance writer, you can accept as many or as few assignments as you like. Start at Upwork.com – that's where I hire!
Serious writers and journalists average an income of about $48,000 to $50,000 a year.
4. Interior Designers often own their own business. Freelancing as an interior designer may just be the perfect job for an artist. There are many opportunities to let your creative energy flow.
Interior designers create a space that is appealing and functional. They focus on color, lighting, and decorations to make a living or work space "pop".
Maybe you are like David Bromstad of HGTV and can transform bland living spaces into vibrant and charming living spaces? Interior Design may be just the right career for you.
Interior Designers average a yearly income of approximately $48,000 a year.
FLEXIBLE JOBS THAT WILL PAY THE BILLS
Now that we've looked at jobs that utilize some of that fantastic creative energy that you have, let's look at a few jobs that may not use your creativity in the job itself, but allows for free time for your own creative projects.
5. Apartment Managers often have one less bill to worry about – their rent. Most apartment managers get free rent in exchange for managing the maintenance of the apartments as well as making sure the needs of the tenants are addressed. They also collect rent.
This job nearly guarantees flexible hours that you can mostly work on your own schedule.
It can be hard to pin down a salary for an apartment manager as it depends on a variety of factors. Some jobs as an apartment manager have a rent and salary exchange, meaning very little in the way of actual salary, but rent is free. O
Others offer free rent and a smaller salary, whereas still others are more generous and have both, with a higher salary. In either case, the average yearly salary, taking all things into consideration, is approximately $35,000 a year.
6. Personal Assistants have a wide variety of duties. A personal assistant that works out of someone's home may cook, clean, or pick up laundry. One that works in a more administrative setting provides clerical support in a career setting.
The latter has positions available as freelance work on sites such as Upwork, and you can work those from the comfort of your own home. Both types of jobs tend to offer flexible hours and decent pay. The flexible hours are great to allow the time you need to work on your own craft.
If you live in a major city like New York or Hollywood, who knows? You may be lucky enough to land a job as a personal assistant for someone in the industry you hope to break into some day. This could land you an exciting opportunity with lots of valuable experience.
The median annual salary of a personal assistant is approximately $27,000 a year.
7. Nanny aka Mary Poppins-type jobs allow your childlike creativity to flow. If you like children and want to find a position that fits your schedule, working as a nanny may work for you. The key is to pick a family that you mesh well with and work exclusively for them.
Sometimes, they become an extension of your family and may give you the support you need while you try to find your own path in the world with the career you want to be in.
The average yearly salary is approximately $35,000 a year, but one of the perks of being a live-in nanny is free room and board. Sometimes meals are provided as well.
There are many options for artists to make a living. Many are flexible positions that can allow you the time and energy you need to pursue your dreams as an artist.
One of the best job opportunities of the decade is working online. The online world is a "wild west" where anyone can start a business regardless of your age, race, education, or background.
The thing that matters most is that you are motivated and persistent. Even total newbies can earn money online by starting a simple website and putting some advertising on it.
I've been working online since 2010. You can learn how to do what I do in just a few weeks, and earning a full time income of over $10,000 per month is absolutely doable with consistent effort!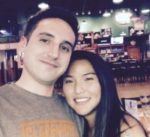 Nathaniell
What's up ladies and dudes! Great to finally meet you, and I hope you enjoyed this post. My name is Nathaniell and I'm the owner of One More Cup of Coffee. I started my first online business in 2010 promoting computer software and now I help newbies start their own businesses. Sign up for my #1 recommended training course and learn how to start your business for FREE!