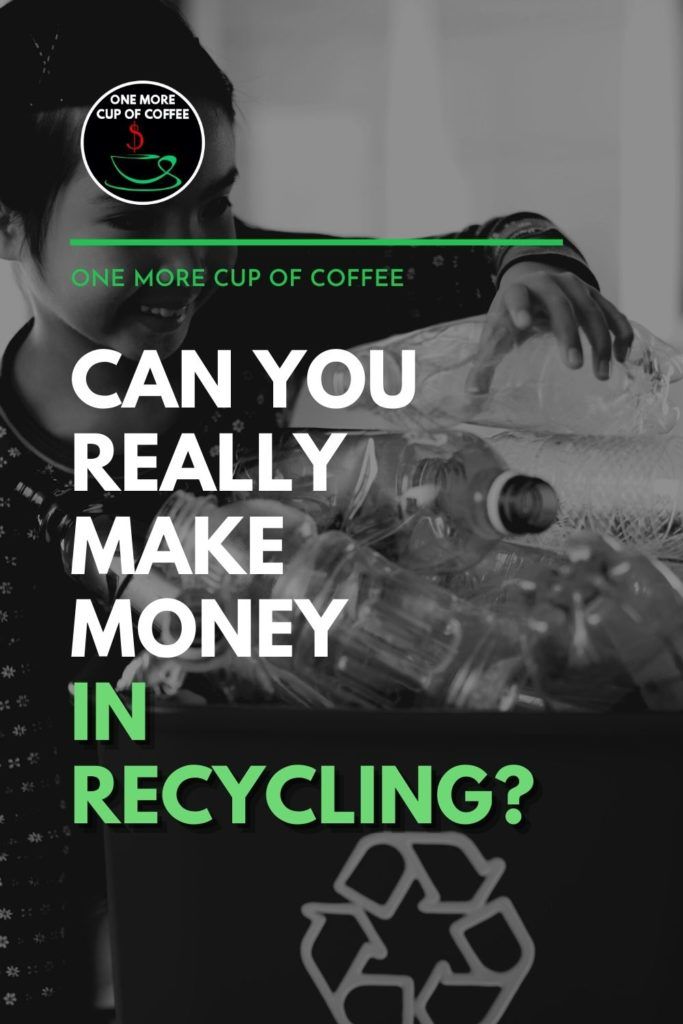 Ever wondered how much you can get for that old junk you've got laying around the house? Want to know if you can actually earn a decent income by collecting and selling used goods from local businesses?
Recently, I decided to look into what it takes to make money in recycling, and how much you could actually make. I wanted to know, can you really make good money or is it just about saving and getting refunds?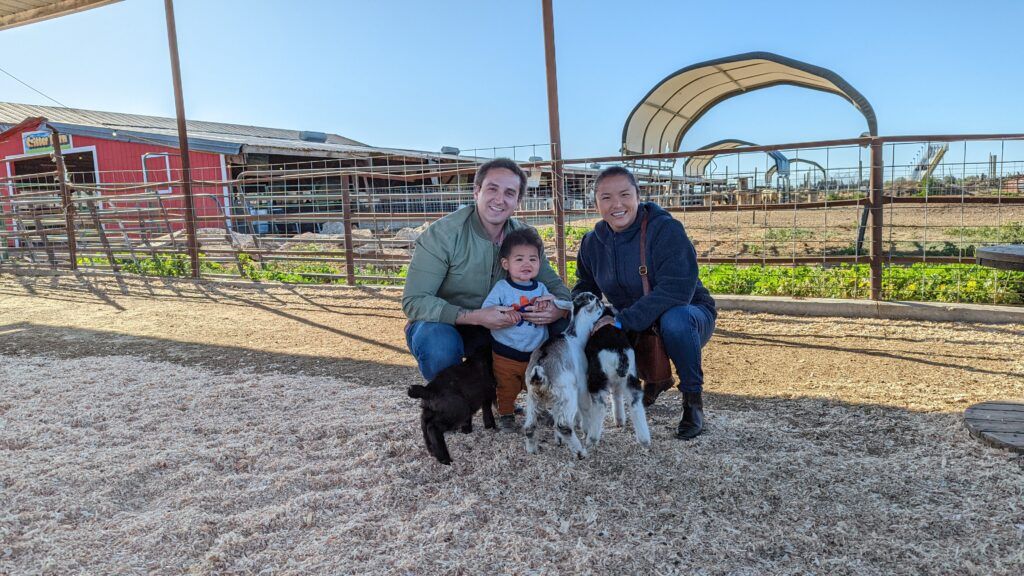 Are You Ready To Work Your Ass Off to Earn Your Lifestyle?
Are you tired of the daily grind? With a laptop and an internet connection I built a small website to generate income, and my life completely changed. Let me show you exactly how I've been doing it for more than 13 years.
I wanted to see how the process works, what your recycling options are, and whether this can turn into a regular income for you. Will this be just a side income, or could it be a full-time business venture? Let's find out.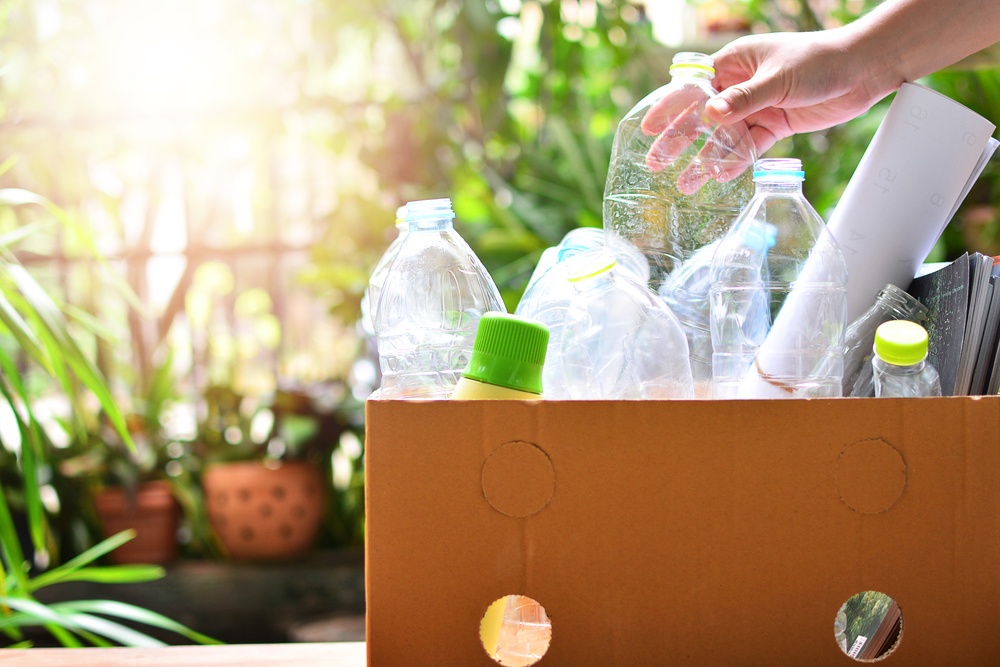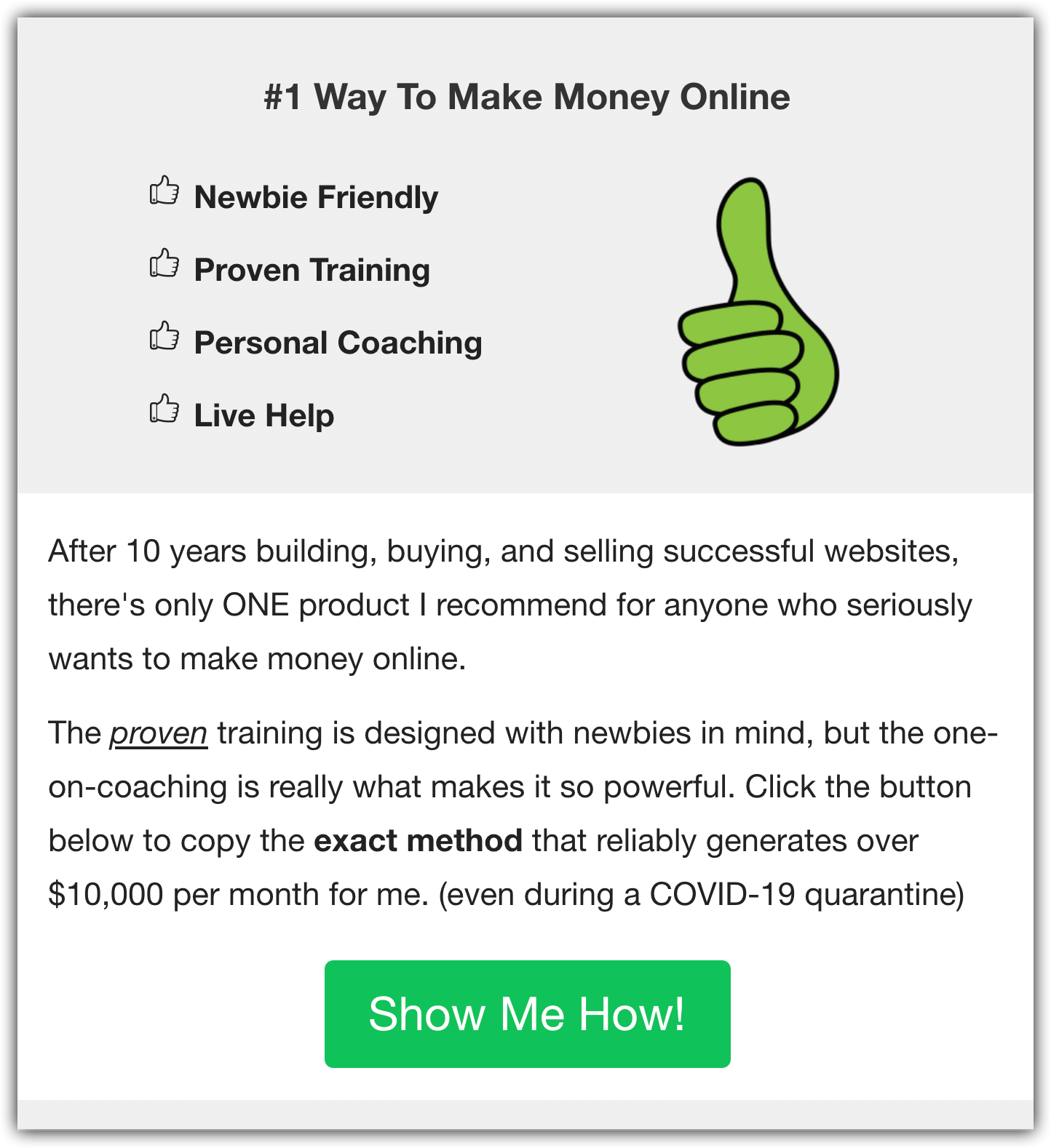 Making Money In Recycling
To get the ball rolling, let's talk about why recycling is an interesting area. One of the most obvious benefits of recycling is the savings you can reward yourself with if you reuse things in your daily life.
This definitely isn't the same as trading items for cash, but if you can save a bit of money I feel like it's worth mentioning.
A bit of research and creativity could net you a nice little savings that can make a real difference in how much spending money you have each month. It's not 'money earned', but still changes your bottom line.
You can find several websites for regular advice on reusing common household items. There are so many ways, that I found several websites with Top 100 lists of DIY products on giving broken or used items a new life.
Beyond that, you can do quick searches for items you're curious about. For example, during my research for this post, I found loads of (at least 55) creative ways to reuse dryer sheets, something I never would have thought to reuse. And that's just one thing!
It's as easy as going to Google and typing "reuse item X", or whatever item you're curious about.
Try switching up your phrasing to find different results. For example, instead of typing in "reuse X", you could type in "Sell used X" or "Sell old X". One search could help you make enough money to fund a night out with friends or a nice date next week. You might be surprised at what you find.
One thing I found that shocked me was the ability to sell old wine corks. Turns out there's a huge demand for old wine corks, especially on eBay.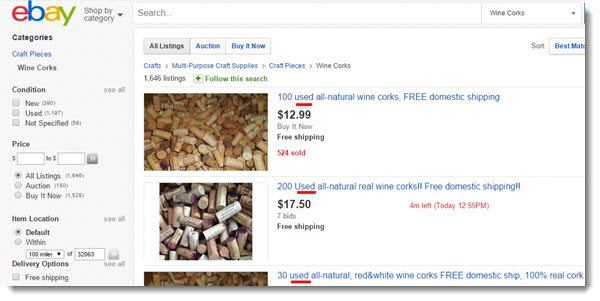 I just went to Google and typed in "Sell old — " and Google filled in the rest for me. You can repeat this for anything, or just let Google give you some suggestions.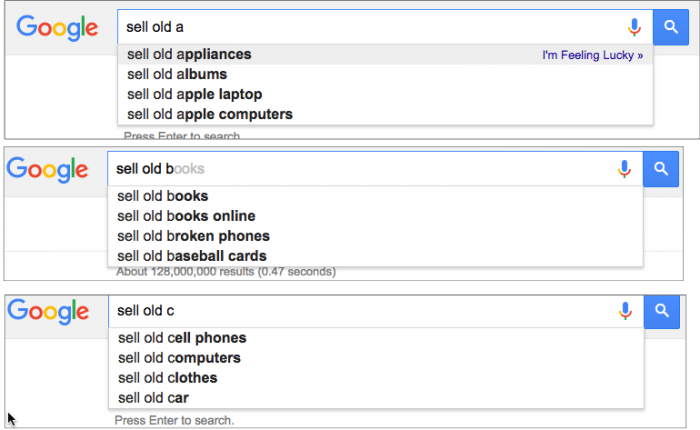 You can see how easily a simple search about reusing old items turned into making a few bucks from stuff we usually throw away. Just keep in mind that there will be listing fees for sites like eBay, and listing items on Craigslist may mean that you have to spend time responding to email, text, and meeting with potential buyers.
Is There any Serious Money in Recycling?
Unfortunately, as an industry, recycling materials have become less and less profitable over time. In fact, big businesses are profiting less and less from it in dollar value (not considering environmental impact) due to commodity prices. Yes, the price of oil, steel, copper, and other materials can affect your ability to turn a buck with this venture.
Recycling has been around since long before WWII, but that's when America and its citizen's started to really make an effort to monetize it. During the late 30s and 40s, American's were asked to ration everything that could help the war effort.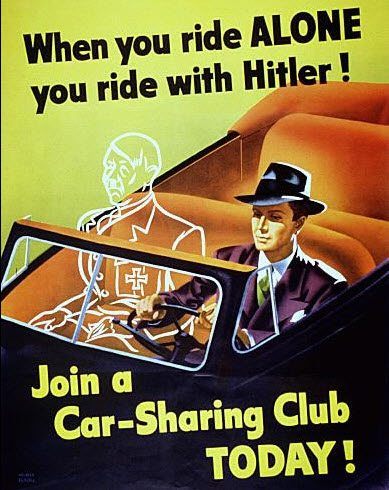 Rationing things helped, but recycling is what really made the difference. The American military needed metals and other materials for weapons, and that's when recycling or "scrapping" became a big deal.
You can see just how badly the American Government needed citizens to send in their used stuff.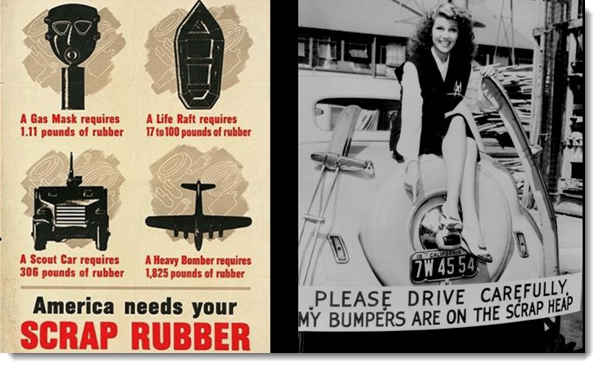 That war is over now but recycling centers or "scrap yards" are still located all over the country. In fact, most cities have several, and small towns have at least one nearby.
The list of things you can recycle for money is quite long. Everything from paper, cardboard, plastic bottles, and even wood in some cases can be recycled.
For things like paper, the going rate, at this time, is around $45 per ton. So…recycling papers aren't going to make you rich anytime soon.
Most folks that recycle paper are doing it to help the environment, not earn anything from it. Depending on where you live, other common items like plastic bottles, aluminum cans, and glass bottles can be recycled at specialty recycling centers around town.
Things that may require a bit more research to find buyers of your junk would be gift cards, human hair, and cooking oil.
To recycle these things though, you need to find them. This means either having them on hand already because you bought them (meaning you are spending more money than saving), or that you collect them somehow.
Digging through trash cans and dumpsters isn't pretty, but it's one way. Asking your neighbors to help you collect these items may be a possibility depending on where you live and who you live next to.
Is there anything that can get you a better value for your time and effort?
Looking into some bigger ticket items, I found that wood pallets can be sold for about $3 per pallet. If you have a truck and some time, you can go around town collecting them, but it's much better if you know someone that can source them.
You might be able to strike up deals with local businesses like factories to deliver pallets to them on a regular basis, but they may also reuse them, so a 'yes' is not guaranteed.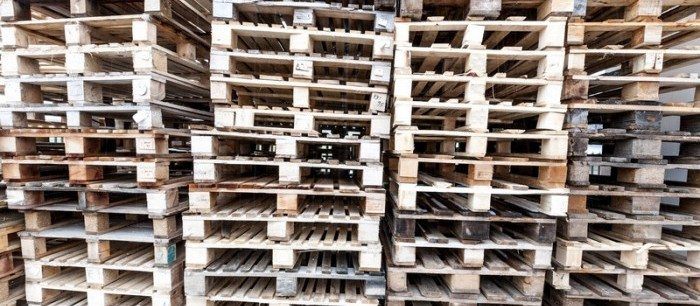 The trouble with items like these is that there's decent competition for buying and selling them. This will, of course, depend on your area, but in just a few minutes of research I already honed in on this as one of my top pics for a 'real business' in recycling materials, so I'm sure that more experienced people are savvy to it.
It will depend on your area though. I drive by a huge stack of these on the freeway each time I go to my dad's house. I can't imagine they would give them to me for free, but I might be able to do some arbitrage, buying them for $1 per pallet, and selling them for $3.
Recycling Metals For Better Returns
If you're hoping to make any kind of money worth mentioning, it's going to be from the recycling of metals. This is what most recycling centers are set up for. They have large scales and large checkbooks open and waiting on eager recyclers to bring in heavy loads.
There are two main different types of metals, ferrous and non-ferrous. And the recycling centers pay differently for them.
The most common is ferrous metals: steel, carbon steel, stainless steel, cast iron, and wrought iron.
Non-ferrous metals include aluminum, brass, copper, nickel, tin, lead, and zinc, as well as precious metals like gold and silver.
The prices range geographically and tend to rise and fall with the price of gas. In 2010 the price for ferrous metals was around $15 to $19 per 100lb. Today's prices are much lower — about $7 per 100lb of ferrous metal, while non-ferrous is about 85cents per pound.
(Precious metals like gold and silver, are obviously worth more if you sell them, rather than recycling them)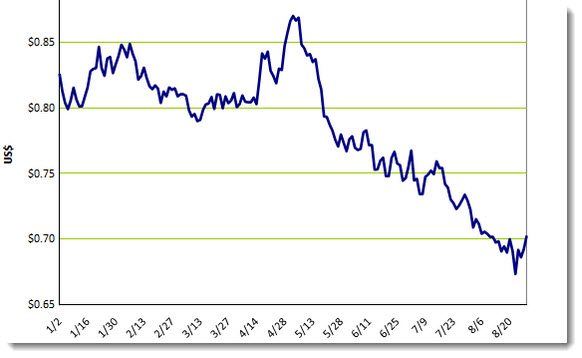 And with some non-ferrous items, like aluminum cans, the price you get for recycling them will be much lower than say, an aluminum handrail — partly because of the sheer amount recycling centers take in daily, but also because cans aren't "clean aluminum".
Added to the complications of recycling metals like this is that you need a truck to transport them, and a regular source for them if you are going to make any kind of steady income. Driving around town looking for scrap metal may land you a few big finds, but it's not something you can count on for a paycheck.
As you can see, there are many nuances with recycling. You really have to know a lot about the items you're hoping to recycle in order to make enough money to make the effort worth your time. For example, clean aluminum you collected could be lumped-in with aluminum cans, potentially costing you big time money depending on the size of your load.
How Much Can You Make Recycling Cans + Bottles?
So maybe you don't own a truck and you don't want to deal with recycling anything more complicated than cans and bottles you collect around town. How much can you make doing this? I was very curious too. I have a neighbor that works a full-time job supporting his wife and two kids, and every night he goes around town collecting recycling from the garbage cans.
It's an odd sight when I'm at the gym to see him rummaging through the trash bins on the outside since I know he has a nice house in a nice neighborhood…but is he adding anything significant to his take-home income?
After reading several websites doing experiments with collecting cans for a day, or having conversations with homeless people that collect cans on a daily basis, it's clear that you can't really make much even if you make this a full-time venture.
This website says that after several long, sweaty days of practice, they were able to average out a little over $5/hour. This website says that in San Francisco recyclers are able to earn $30-$50 per day if they collected full time.
One thing was clear from reading these websites – it's a pretty competitive job, and there may even be established players that have already struck deals with local businesses to come and get the recycling.
In a nutshell, yes, you can make money exchanging cans and bottles. But to get consistent income, you need a regular source of recyclables, and you need to do it more than casually. Even then, it doesn't pay very well, and you might as well get a second job at that point. Even McDonald's pays $15/hour in some areas of the country (plus benefits).
Upcycling + Selling
Another thing to consider when reusing old items to make money is the concept of "upcycling". This is basically a fancy word for reusing, but it also means that old items can be given new life. Practically speaking, you could reuse things at home, which can save you money over time.
One great example would be using reclaimed wood and piping to make your own furniture or using old wine/beer bottles to make candle holders, cups, and plant holders.
For the more decorative items, you can actually sell them online for a profit! The crafts at Etsy.com are often created from reused material, and sometimes serve no purpose other than being pretty house decorations.
If you have a creative side to you, then this could be an option. This outdoor shark decoration is just reused wood cut out to look like a shark head but it costs $32 and the creator has already sold over 500 of them, with over 3,000 people that are interested in buying.
Don't Get Caught Wasting Time
A lot of the 'money-saving websites' I visited during my research had enticing titles like 5 Ways To Make Money Recycling or 10 Websites To Help You Earn Money With Recycling. However, I quickly found out that there wasn't a whole lot of money to be made with their suggestions. This comment sums it up pretty well:

A lot of websites claiming to teach you tricks to make money, don't really have any profitable suggestions. Sometimes you can be rewarded with gift cards, other times you can simply choose which charity the company donates to. Stuff like that isn't going to pay the bills.
This isn't always the case, and sometimes there are some really good finds. But just do your research before you start sending in your used coke caps.
Use The Web
There are some dedicated websites to helping you upsell your old items. Apparently there used to be a lot more of these sites because using a big list of websites that pay you to recycle I found a lot of dead links. Apparently Upsell.com and CellForCash.com are out of business.
However, Gazelle.com and YourRenew.com are both still up and functioning. I've read good comments about both. Unfortunately, they only take electronics, so unless you want to upcycle your iPad, you're out of luck.
There are other sites that take (or used to take) items like used boxes, used golf balls, or other specialty items, but there is usually a long list of requirements regarding the condition of the items. Plus, who has a bunch of golf balls lying around?
There is a potential for profit here if you can find a source for these items and buy low/sell high, but it suddenly sounds like this is going to take a lot of effort to make happen. Are you prepared to put in the leg-work required to source all these recyclable items?
Final Verdict?
The truth is, recycling is a way of saving money instead of making money. You have to buy things in order to recycle their materials.
If you want to turn recycling into an income, you are going to have to go around town collecting junk. You're going to need money for transportation, and the time to get around. Don't forget you also need to be willing to ask for the items, which is probably going to require some thick skin since rejection is going to be part of your daily routine.
Plus, unless you do this full time, recycling in volume is more of a side-income than anything else. If you have things laying around the house, like old cans, for example, your best bet is to wait, stockpile your items and recycle them while scrap prices are up.
Unless you're hoping to devote several hours per day to scavenging for recyclable metals, then you are most definitely better off doing something else with your time. With the money you would spend on fuel alone, going to and from the recycling centers, you can start your own online business.
Believe it or not, it's much simpler than recycling, and I can show you how for less than the cost of a tank of gas!
No matter what you do, if you're hoping to make money you have to approach it like a business.
Whether you are selling metal to scrap yards or upcycling old household items to sell online, it requires a plan and persistence to see that plan through. Success does not come overnight, nor does it come without a blueprint. In any venture where profit is the goal, you will always be better off thinking like a business, rather than simply trying to find quick cash.
There are thousands of different side hustles you could do to earn some extra money on the side, and which one "clicks" for you depends on your personality and goals. However, there's one side hustle that makes an insane amount of money and works for anyone.
Starting an affiliate website is an incredible way to earn extra money because you can do it from your home on a laptop, and work on your business in the evenings and on weekends. The income potential is huge, and it's easy to scale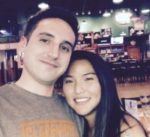 Nathaniell
What's up ladies and dudes! Great to finally meet you, and I hope you enjoyed this post. My name is Nathaniell and I'm the owner of One More Cup of Coffee. I started my first online business in 2010 promoting computer software and now I help newbies start their own businesses. Sign up for my #1 recommended training course and learn how to start your business for FREE!