Being a top-notch chef or a blogger who offers insight on up to the minute trends in the food business might make your website an intriguing place to visit every now and then, but people today are mostly attracted to someone who teaches them to do something new, not just shows them that it exists. That is why whenever you present to your viewers a fresh mouthwatering plate, you should always include the recipe.
Of course, writing down recipes might be kind of hectic, because you have ingredients, steps, etc., that you need to not only list down, but also format in a way that makes it easy to follow up with.
Using a recipe plugin with your WordPress website can make your recipes more organized, thus easier to follow, and more shareable. (remember, sharing is how you grow traffic to your recipe site).
More importantly, listing your recipes in an easily search-engine-friendly and readable manner is crucial for your website's SEO performance in ways that we will discuss later on in this article.
To achieve such levels of readability and SEO-friendliness for your website, while at the same time not giving up on your own convenience, you need to consider adding a recipe plugin to your WordPress website. In this article, we will cover the top 5 WordPress recipe plugins and what each of them can offer your website.
Best Recipe Plugins
Recipe Box
WP Recipe Maker
Easy Recipe
Zip Recipes
Cooked
CuratorCrowd™ Recipe Box Plugin™
1. Recipe Box
*Note: This plugin has not been updated since 2018, and should not be confused with the more popular Recipe Box™ below. (skip to that plugin)
The Recipe Box plugin combines convenience with an aesthetic touch, but you need to be comfortable with WordPress applications to a certain degree because it will require some short-code entry. Don't be overwhelmed, though. Recipe Box is not the "geek-exclusive" type of WordPress plugin. You can always search for tutorials to help you with its applications, and there is an abundance of these. As soon as you get used to it you will find that it has a lot to offer.
Firstly, listing your ingredients and step-by-step directions through Recipe Box is easier than with most similarly-advanced plugins. You have 60 options to choose from when customizing your layout, and these are all activated using shortcodes that are readily available for you.
These layouts are all responsive and retina ready, which means that they operate with excellent quality on high-resolution screens but would just as well work with low-resolution devices. All you need to do is copy and paste them into your regular WordPress post content along with the items in your recipe. Recipe Box also has a review feature that is implemented with AJAX which you can activate so that your users can rate and review your recipes.
Both your recipes and your users' reviews and ratings are incorporated into the microdata that is then used to produce rich snippets. If you're not familiar with rich snippets, here is an easy example.
When you Google-search an application on the AppStore, you usually get the URL to the app in the results along with some extra information like its average star rating, its creator's name, etc. These are rich snippets.
With your recipes, Recipe Box can make your recipes appear in the search results with information that includes the dish category, its average rating by your users, the cooking time, serving size, etc.
Basically, Recipe Box organizes the information you include in your recipe in a way that makes it easy to capture by search engines (most importantly Google's search engine), thus enabling it to appear in the results' page and enhancing your SEO status. Usually, that is a confusing process that only SEO experts are able to correctly enact, so Recipe Box takes a huge load off your shoulders by including it in its features.
2. WP Recipe Maker
WP Recipe Maker is ideal for posting rich, detailed content. I love their templates. You get to post as many recipes as you wish inside one post/page and include photos to back them up. You can even divide each recipe into multiple parts (ex: cake, cream, topping) and include as much content as you find suitable for each separate part.
Fortunately, the amount of content you are allowed to enter into a recipe comes with ways to ease the viewing experience for your website's visitors. These include indexes that allow your users to move swiftly through different recipes on your website.
Every piece of text in your recipes becomes fully searchable as soon as you post them using this plugin. That means that a person doesn't have to search for your recipe's title to find it in their results.
They can simply find it by searching for a certain ingredient included in it. This works wonders, of course, with your SEO performance and your accessibility for new viewers. Once on your website, there is a feature that allows your users to play around with the ingredient quantities to make them match their serving sizes. WP Recipe Maker also optimizes your recipes for Google Recipe search.
Speaking of accessibility, this plugin is responsive to any type of device, which means that users can view your recipes on any screen without losing portions of the content or messing up the interface. Users can also print your recipes, and WP Recipe Maker does them a favor by excluding the pictures, thus reducing their printing costs.
Though this plugin does come at a premium to others on this list, in my opinion, that's a good thing. It ensures the dev team is getting paid, and the company is making money. If your recipe plugin becomes defunct, it could become a security risk several years down the road, and cost you lots of money to migrate to a newer plugin.
It's happened to me many times before with other plugins! That's why development history and future prospects plays into my decision when picking a plugin for my website.
3. Easy Recipe
As obvious from its name, this one is more newbie-friendly than the first two and without much compromise on the number of features it provides you with. First and foremost, Easy Recipe lets you convert a plain-text recipe into a formatted recipe by simply selecting your ingredients and instructions and editing it through a single click on the Easy Recipe icon. You can use the same icon to import recipes from other platforms (ex: Recipe Card, Zip List).
Although it is that easy to make an entry using Easy Recipe, you still get advanced privileges like custom formatting and Google Recipe optimization. Easy Recipe automatically formats your content into microdata that can be used for producing rich snippets and bettering your SEO results.
You simply enter your content (text and photos), and Easy Recipe does all proper formatting procedures that usually require some geeky skills. It takes all of that tedious work off your hands but still allows you to enjoy its results. Pretty good deal!
You even get to customize your format through an easy-to-use interface that the plugin provides. You don't have to come near any of these baffling CSS or PHP codes. After you are done posting your recipes, your website's users will get to rate or print them just as easily (if you allow them to).
4. Zip Recipes
This is the go-to plugin when it comes to increasing your website's traffic more than anything else. It is considered an extension to the ZipList plugin, but easier to use and with some extra features. It is generally user-friendly and does not require much WordPress expertise, but if you find trouble accessing a certain feature, the Zip Recipe plugin comes with detailed instructions and an abundance of online tutorials.
Like Easy Recipe, Zip does not include any coding (not even shortcodes) on your part. You simply give it the recipe and it takes on from there. You don't even need to concern yourself with customizing a format.
You write the recipe inside your normal WordPress post along with pictures from your media library and it is converted into the Zip format which is both SEO-friendly and optimized for Google's Recipe search. Because it supports AMP (Accelerated Mobile Pages), Zip allows your recipes to be loaded with extra speed via Google.
Schema markup is automatically integrated into your recipes when you post them using Zip, which makes them easier to search for and makes your information more readable by search engines in order to produce rich snippets. The plugin supports around 15 languages and expanding.
Zip is also perfect to use if you are doing any affiliate marketing on your blog. You can add as many links as you want into your recipe by just choosing the field you want them to appear in (ex: ingredients, instructions, etc.). This means that you can direct your viewers to your clients' pages smoothly and without any confusion, as well as show them related recipes on other blogs or websites.
5. Cooked
Cooked is particularly popular for its simplicity. It might not have the most advanced technical features, but if you run a website where all you want is to share your recipes with your viewers, it probably has all you might need.
The plugin just recently added a drag-and-drop builder which made adding recipes probably easier than you will find with any other plugin. You have no limit to the details or number of images you can add to your recipes and you have 8 different grid-based layouts to choose from among. The nutritional facts about your ingredients can be calculated and made visible when you post your recipes through a feature provided by the plugin.
Schema markup is automatically integrated into your content, so your recipes will be easily readable by Google and optimized for its search engine, and accessible from devices of any size or type.
Cooked has something special, though. It combines community-building features with its recipe functions. Your website's users get to have their own profile pages which they can edit, and using their profiles, they can post reviews on your recipes. They also get to keep a list of their favorite recipes which they can come back to at any time. That's a good way to keep your old recipes accessible and remembered.
The really exciting thing about Cooked, too, is that it even allows your users to post their own recipes on your website if you give them the permission. You can add the shortcodes for that anywhere on your website. Whenever a user posts a recipe, it is passed by you first and you get to manage yourself the pending recipes, approving the ones you like and deleting the rest.
6. CuratorCrowd™ Recipe Box Plugin™
Once you have your food blog up and running, you're going to want to increase traffic and improve user engagement from your readers. Because that's how you make money, right? That's where the Recipe Box Plugin™ from CuratorCrowd™ comes in.
This plugin gives you an on-page central hub for your readers to save, manage, and share recipes. It was built specifically for food blogs and publishers like you to help strengthen your relationship with your readers.
It's super simple to install and makes it even easier to grow your email list through a simple co-registration.
You do have to register your site and update your privacy policy to get emails from users who sign up to use the Recipe Box, so keep that in mind. Once installed, readers can quickly find, save, organize, and even share your recipes from within the recipe box, but to view the full recipe and see directions, they are sent to the actual original recipe page. That means you'll be getting repeat traffic to your website from Recipe Box users.
The Recipe Box Plugin™ is powered by Just A Pinch Recipes who have spent over 8 years developing this technology. They already have millions of Recipe Box users who have saved over 25 million recipes from 24,500 different publishers, so you the technology actually works and it's from a trusted brand that's not going anywhere.
---
Each of these plugins was developed for certain purposes and with different levels of usage difficulty. Some have a focus on custom recipe formatting, like WP Recipe Maker, while the Recipe Box Plugin™ is focused on getting shares and driving traffic to your website.
If you are not that comfortable with WordPress yet, and you just want to make your website a welcoming platform for your users where they can easily view your recipes, go for Easy Recipe or Cooked.
Of course, as we already mentioned, Cooked will give you the advantage of building a community around your website, which will definitely guarantee you a loyal audience at some point.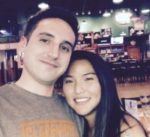 Nathaniell
What's up ladies and dudes! Great to finally meet you, and I hope you enjoyed this post. My name is Nathaniell and I'm the owner of One More Cup of Coffee. I started my first online business in 2010 promoting computer software and now I help newbies start their own businesses. Sign up for my #1 recommended training course and learn how to start your business for FREE!