Whether your WordPress website runs for business purposes or for the discussion of whatever just as a hobby, creating a community around it whose members can contribute with their knowledge and preferences and engage with one another is arguably the most effective way in lining up a loyal and engaged base.
Best of all, it's a way that you can make some good money online.
These could be simple social networks, Q&A forums, or just public Reddit-style forums. While that might sound too big to set up for the average internet user, there are WordPress community builder plugins made specifically to give your websites these features with only a few clicks!
Forum and community-building plugins are among essential tools for the WordPress platform and are treated with importance within the WordPress community.
In this article, we'll walk through our pick for the best 7 forum and community-building plugins.
Best Community Building Plugins
bbPress
Buddy Press
WP Symposium
UserPro
DesignWall Question and Answer
CreativeMinds Answers
Sabai Discuss for WordPress
1. bbPress
https://bbpress.org/
Price: Free
bbPress is like iTunes for iOS. It's not simply a plugin that is installable to WordPress but is rather one based on the exact same coding standards. The bbPress plugin is an open-source plugin, which gives it the advantage of constant enhancement and the quick elimination of any bugs that show up, seeing as how it is itself supported by a robustly dedicated and active community. (P.S. The bbPress community is always welcoming of new contributing members)
Since it is specifically designed to operate on the WordPress platform, bbPress is easy to integrate with most WP-compatible plugins smoothly and with little to no change in speed. Generally speaking, bbPress is a pretty light plugin despite its wide range of features, which is again attributable to its conformity to WP standards.
One of the popular bbPress features is that it enables you as a user to divide your website into many sections, which can be based on topics, products, etc., and still run them all from a central admin area.
Each of these sections operates as an almost independent social network where your website's users can create their own content and engage with that posted by other members. That is kind of a generous offering given that the plugin is installed for free with rarely-matched ease, operates with ultimate simplicity, all while supported by a strong community that guarantees that the tools to sustain your web-based community are always facilitated.
2. Buddy Press
https://wordpress.org/plugins/buddypress/
Price: Free
At the moment, Buddy Press is probably the single most popular WordPress community-building plugin out there. There are very few in the plugin community, whether developers or users, who do not recognize Buddy Press' viability and high quality.
You probably don't need to look further if you are looking for a generic forum plugin. It'll get you covered. With very few installation steps, your WordPress website can gain access to a goldmine of social networking features that you can adapt and customize to your wishes.
More than in any other aspect, Buddy Press is a comprehensive trust and engagement-creation platform. That is thanks to its points and rewards features, or what is known as gamification.
By allowing your users to create profiles, put out their content, and get rated for it, you're sure to attract customers who are not only conditioned for loyal viewership but are rather themselves ready to engage and integrate into the forum. Nothing makes people have a true sense of belonging towards an entity like being able to contribute to it and rise inside it.
That's what makes YouTube, Quora, and Stack Overflow – basically the optimum digital communities today with the exclusion of Facebook – what they are today. Buddy Press allows you the core infrastructure for turning your website into a similar type of community. Supplement it with Youzer, a user profile plug-in, to enable your users better presence on your forum and you are set to create anything from an open marketplace to an extensive issue-based community.
On top of being able to pull this off, you're given the option to do that in more than one language.
The Buddy Press community has an entire project purely dedicated to the translation of the platform, which up until now has gotten Buddy Press to operate in over a dozen languages. Even if there are any specific features that you might find missing from Buddy Press you can make up for thanks to its adaptability. Buddy Press is completely friendly to add-on features.
3. WP Symposium
https://www.wpsymposiumpro.com/
Price: $29
This one is the perfect tool for sports teams, school or work communities, or any type of activity-based network. It's almost a fully-fledged social network, with less emphasis on the public forum format.
You can have the system set to allow your users to add each other as friends, send and receive private messages in their inbox, and get e-mail notifications for activity on their accounts.
What really set WP Symposium apart are its content-facilitation features. It lets you run an ecosystem where your users can create whatever type of content they choose and that is friendly to most content sources. You get to offer your users the capability to share from any blog or publication and embed videos from YouTube, Dailymotion, or any other sources.
WP Symposium profiles can themselves act as blogs or vlogs depending on what type of content someone might use them for. Viewership is as easy as it could be, and there are subscriptions and groups. Many people think of WP Symposium as a valid substitute for Buddy Press.
4. UserPro
https://userproplugin.com/userpro/
Price: $30
You very possibly might have never heard of this plugin before. UserPro is kind of a low-profile plugin, but that's just because it's underrated. The features incorporated in it can add up to make the ultimate infrastructure for any online community.
First of all, it's as much a social networking plugin as Buddy Press or WP Symposium, but consider the extra smoothness in UserPro. With a single-click setup process, your website is instantly turned into a public forum with private features.
Any settings you might need to concern yourself with are displayed in a drop-down menu, so you won't be jumping from one section to another in frustration looking for the settings you want to edit. It's all right there. You're basically always one step away from activating or deactivating any feature.
As for your website's user, a whole system is facilitated that is designed to engage. Users can use their Facebook, Twitter, or Google accounts to sign up right away, and as soon as they're signed up, they're given access to a full-blown content-sharing platform.
On there, they each have their own profile where their information is displayed along with the flag of the country they're from, and the list of badges and achievements they are given by other members. They also get to limit a section of their profiles to private access, thus ensuring better privacy settings.
5. DesignWall Question and Answer
https://wordpress.org/plugins/dw-question-answer/
Price: Free
Q&A websites is a growingly popular form of forums these days. People are rarely attached to anything like they are to a place where they can find answers to their random questions. If your website is specifically dedicated to a certain topic, becoming the space where users can leave their questions knowing that there are always other active members who will step up and answer them makes your website become perceived as some kind of authority on that topic.
So, let's talk about the particular features that make it an astounding Q&A forum plugin.
First of all, DW's short-code which constructs a question listing page is a strong archiving tool. Besides from obviously listing all of the questions on that single page, the short-code is also easy to integrate with sorting, filtering, and pagination features to complement it.
Every member gets to post both questions and answers, as well as comment on other people's content. Votes and subscriptions are good ways to motivate members to remain active. Knowing that they can build a reputation which might prove beneficial or just for the hell of being popular, people start working on increasing their views count, which is declared on every content page.
They are always kept notified via e-mail whether anyone interacted with their content, whether it's a question, answer, or a comment.
Of course, any website with that amount of user contribution is prone to spam. Luckily, DW offers an opportunity for building a barrier against spam by integrating reCaptcha and FunCaptcha.
6. CreativeMinds Answers
https://www.cminds.com/cm-answer-store-page-content/
Price: $39 – $99
That's another plugin that allows the transformation of WordPress websites into Quora-like forums. Actually, the plugin specifically likens its forums to Stack Overflow. Again the users get to contribute with their own content in response to questions put up by other users. CM allows the division of the website into more than one forum category.
You can use that feature commercially by, for example, creating a separate category to be exclusively focused on questions related to each product you are selling, which would even set the podium for people to review your products publicly. You can also base the categories on topics, fields, or groups. The categorization settings are super easy to adjust anyhow.
Here, too, the users are allowed to vote on each others' answers, leave their comments, or upload files to a discussion thread. There is also an "Ask the Expert" feature that allows for the creation of special profiles for experts on certain matters, somewhat like a verified profile that is checked for their authority on a certain subject before gaining "expert" status.
However, you don't need to automatically include all of these user capabilities. They are yours to manipulate freely. You can even set standards for unwanted content through the settings and keep users' activity under the radar accordingly. Admins, which can include you and other people you assign admin power, get to customize the whole platform to fit into specific lines.
Subscriptions to categories and users, anonymous answer-posting, direct private messages, and e-mail notifications for fresh content are all features that are included in the CM plugin. All of these features come with a lightweight mode of operation, making the plugin fast and smooth in the application of the features.
Last but not least, the plugin allows for the creation of a fully-fledged commerce platform through its CM MicroPayments which facilitates on-site monetary transactions and online wallet management.
This one is almost unique to CM among other community-building plugins, most of which at best support add-on features for payment methods, but rarely ever have their own mechanism. The payment methods cover users' payments to you as a website owner, or even user-to-user payments, seeing as how there is a monetization feature for users' answers and contributions.
7. Sabai Discuss for WordPress
https://sabaidiscuss.com/
Price: Demo (Free) – Premium ($23)
Another plugin that isn't widely known is this one right here. Sabai Discuss apparently isn't meant to be popular on a mass level, though. It's a premium Q&A plugin. Sabai enables the creation of websites that combine tenets of both Quora and Wikipedia into the same body.
The whole point of Sabai-based websites is to allow public freedom for users to contribute with their content, but in the end with the goal of building a strong and reliable knowledge base.
The reliability of that base, however, is not necessarily your responsibility but can be left to the voting and subscriptions process to clean itself up without your interference.
The single features of this plugin are what make of it a diverse and pleasant experience. The same content-sharing capabilities in most of the plugins we mentioned are available in Sabai but with extra icing on top. Users get to keep their own directories of Q&A threads by being able to create a favorites list of questions and answers, and setting filters for the content they choose to see. The content is all cleared of spam automatically.
The unique thing about Sabai is that it allows you to make use of an algorithm to set up an auto-suggest system for the content on your website based on your users' preferences or engagements.
---
Don't forget to check out our top security plugins and top recipe plugins as well.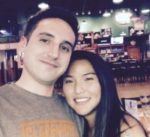 Nathaniell
What's up ladies and dudes! Great to finally meet you, and I hope you enjoyed this post. My name is Nathaniell and I'm the owner of One More Cup of Coffee. I started my first online business in 2010 promoting computer software and now I help newbies start their own businesses. Sign up for my #1 recommended training course and learn how to start your business for FREE!