Weebly is one of the most popular website builders out there. They are marketed towards pretty much anyone that wants to build a website, including personal bloggers, ecommerce store builders, and people that just want to build a website and figure out how to make money from it. Bearing in mind that building a personal website comes with a different set of goals that building a business website, I want this review page to strictly answer the question of whether or not you should build an ecommerce store with Weebly.
We'll discuss whether or not you should build your personal website here at a later point, but since One More Cup of Coffee is focused on making money with an online business, we'll just cover the business side of things for now.
Weebly is bringing ecommerce websites to the "common man", with an abundant amount of plugins to support your business even if you don't really get the "internet business thing" right now. They boast over 40 million entrepreneurs globally with plans that start at free and scale up to (at least from what they say) enterprise capabilities.  The solution even comes with a mobile website builder to boot.
The fact that 40 million people already have signed up with Weebly and they are growing at a rapid pace is an indicator that they are doing something right; but are they the best website builder and hosting service for your business?
About the Plans: Lets get Started!
I want to start you off with a video taking you on a tour of their product so you get the low down of what they are bringing to the table:
Note: I was a little impressed at this point because this product, from what I see, everything looks quite easy to set up. After messing with WordPress for almost a decade now, I can see the appeal of setting up a website with drag and drop tools.
So I'm seeing a common theme here from the other reviews I've done about builders offering free hosting.  Weebly's free plan comes with storage (500GB), full access to their website builder and something not seen in other competitive offerings – SSL.  SSL stands for Secure Socket Layer and is meant to keep the site secure enough for online transactions and general data security.  That alone is impressive for a free account.
What are the drawbacks? The main drawbacks of the free account are clear:
Ads will be shown on your website
You get a third level domain mywebiste.weebly.com as opposed to mywebsite.com
"Free to start" (freemium) with a couple drawbacks is still good though.  However, there's no freebie plan for the ecommerce plans, so we can scratch the idea of free for now. The image below is what you need to focus on:

These plans, on a monthly basis (discounts if you prepay 12 months or more) start at $8 to as much as $38/month which is a little on the high side, but not crazy.  For full-featured hosting you can pay $100 or more, but for basic hosting you can pay as little as $5 per month. The features offered are those you really don't find anywhere else when comparing to other hosting companies, so the price is justifiable.
For example, with their performance plan, you get to collect up to 500 email addresses and email them with offers or information about your website. Normally, if you were to use any other website builder, you'd have to pay for a separate autoresponder service and premium plugin to integrate it into your website. I currently pay $69/month for 10,000 subscribers and $300/year for my plugin. As you can see, it adds up quickly, so having a free-to-start option is a good deal.
Taking a closer look at what each plan offers reveals that every plan comes with free SSL security. This is the standard for search engines nowadays, so it another good inclusion in these plans. SSL may cost you $10-$60 when you choose a domain and host. It's included here, so these prices are starting to look more attractive.
Weebly Ecommerce Website Hosting Plans
Check out what they offer for eCommerce functionality:
Digital Goods – e-books, music that you've written, research papers, graphics or other intangible goods that only exist in digital form.
Inventory Management – Knowing exactly what you have in stock and letting you know you're out of stock.
Product Reviews – Increasing collaboration between your business and your customers by keeping in touch with them and requesting feedback and using this information for your website.  Testimonials are awesome!
Shipping and Tax Calculator – One drawback; it only works for US products and services.
Coupons – A complete system to create and track coupons for your sales opportunities.
The above features are important because for a new online business owner, they might be a more complicated to set up with a WordPress website building option. While there are plugins that can absolutely do all these things, having them already integrated within the store can help tech-unsavvy folks figure this stuff out without digging too deep.
There is one more important thing and that is the transaction fee, which means how much of the transaction of each sale is paid to Weebly.  The beginning rate is 3% of the sale, but for the Business Plan, this is wiped out and they take 0%. Personally, I think this is ridiculous that Weebly is taking a percentage of your sales, and for this reason alone I will say at this point that you either shouldn't use Weebly or should automatically go for their business plan. They are not doing any work to build your business, so why should they get paid.
On principle alone, they should just sell a service in my opinion! Obviously, some people don't mind the fee, and are happy to pay less money per month while giving Weebly a cut of their sales. For I find it hard to believe that you would save that much money if your business has higher priced items. If you have items of over $1000, that means Weebly would take $30 per $1000 order.  Just one sale per month is worth just getting the Business Plan.
What about Support?
For the most part, they have an excellent knowledge base where you would not normally need to call anyone, but if you did, you'll find that the FREE account and the Starter Plan do NOT have telephone support.  I'm beginning to notice that a lot of the newer hosting companies (post 2005) don't offer 24/7/365 support.
Weebly's Hours of Support – ALL forms of support run during these times:
Monday – Friday 6AM to 6PM (Pacific Time)
Weekends – 8AM – 5PM (Pacific Time)
Email:  All plans have this included
Chat (online) – All plans included
Telephone:  Any plan that is Pro and up has phone support.
Do People Like Using Weebly?
I spent a good 30 minutes looking at about 100 or so reviews left by Weebly Customers and can say that support is very strict on their no support policy for lower end accounts.  They just won't help you and have nothing to offer, but tell you to submit a ticket.  I guess I could understand that.  There was also something else I realized; if you want to go deeper into the customization of templates, like editing the CSS files, you will not get any support whatsoever for that, not even if you are paying the highest package.
What Are the Drawbacks to Weebly's Ecommerce Solution?
Customers (yours) – cannot create an account and see their purchase history.
Limited Ability to Define Shipping Costs – difficult to manage and change them
Very Slow with Updates to Current Software – if something is not working right or they say there is a new feature coming out, it will take a very long time for it to happen.
If you plan on selling a very expensive product or many of them, it is advisable to purchase the largest plan with 0% transaction fees or you will end up paying way more than you should to Weebly.
Plus, the problem still is that you will have a hard time moving off of Weebly if you decide to move it from their hosting later. Because their proprietary website builder isn't available at many other hosts, you'll have to pick your next host carefully, or rebuild it entirely if you decide to go with some of the bigger hosting companies.  They look good and have a lot of solutions for your business, but if you intend on getting more complex with your hosting, you are better off with using WordPress or a more flexible software/CMS to create your storefront.
Now you have a good idea of what Weebly can offer for your online store.  What about WordPress?  You can do the same thing and not be stuck if you need to do something more complex or move to another hosting provider.
Weebly Vs WordPress for eCommerce
Weebly Pros
Because tools and plugins are under Weebly's control, you no longer have to always make sure you update any of the software involved.
All-inclusive eCommerce automation
Drag and Drop
Technical Support on their product
Weebly Cons
Limited ability to edit HTML and CSS
You can only integrate Weebly tools and plugins
If the software or any part of it is not working as intended, you have to rely on their staff to update and create a fix for it.  This may take a while.
Price is a bit high ($46)
WordPress Pros
Open Source which means that you can do complex changes or outsource it to someone who can
You can choose your own hosting provider based on speed, cost, or other merits
You can leave a host at any point if you don't like them
Choice of diverse ecomerce plugins
More resources for troubleshooting, customizing, and ranking your website
More SEO features for search-engine friendly content creation
Large community of enthusiasts for support
WordPress Cons
Not as automated as Weebly and requires you to install third party plugins to get the same features offered under one roof at Weebly.
WordPress support is through the community (Sometimes you get help and sometimes there are no responses) or you have to outsource and this is an additional cost to you
Constantly having to update the software and plugins/tools
Hosting is separate and costs money
Some plugins cost money and this can add up
Learning curve is higher compared to the Weebly Platform.
Should You Use Weebly For Your Ecommerce Store?
Having gone through the entire site and reviewed every single plan and its features, in my opinion, Weebly will fit well with one specific type of online business owner. Is this you?
Weebly is great for a new business owner that wants to get online fast, and wants to sell physical products, or a series of digital products online. This person will likely not have plans to grow very big, but would like to have a small ecommerce business that is simple to run. (If that describes you, sign up to Weebly Here!)
Why these characteristics?
Weebly's drag and drop features are easy enough to use so that most people are comfortable working with the platform. They offer forum, email, and phone support for if you get stuck (the phone support is a big win for mega-newbies and older folks). Plus, all their training is laser focused to their platform so you don't have to run around Google trying to find some obscure document that fixes a bug on your website.
Plus, you'll be able to design your website and tweak those designs to your specifications as you grow. What if you find out that Weebly's templates don't convert to sales? Can you create your own? Nope. With WordPress you can hire out all that stuff and create a truly, 100% unique website that fits your personality, your customers needs, and your business ideas.
SEO is also a huge deal, and there's a lot more versatility within the WordPress space than with a Weebly website.
What are some examples of ideal users?
If you run a local photography business and want to gain clients with a simple website, Weebly is great for you. In fact, this is what my girlfriend does. It ranks for her business name, and ranks for the local area, as well as a few other low-competition phrases for this area. I tried to get her to use WordPress, and she just thinks it's too confusing to learn and Weebly is working for her right now.
If you were to expand to a national presence, like selling photography gear throughout the USA (or even world wide), or if you wanted to start doing affiliate marketing and rank for some more competitive terms, there's no question in my mind you should start with a WordPress website.
A small homebrew store could also do well with Weebly. If they don't ship too far, or don't ship at all, and just want to list some items, make sales online, and keep inventory in the store, then that could work. Once you start expanding your operations though, I think you'll find the limitations of a Weebly website to be detrimental to your business.
---
What type of website are you building?
Are you planning on using Weebly, WordPress, or something else?
My all-time favorite host is Kinsta. They are pricey, but freakin' fast fast and the support is rock-solid. The STARTER plan is great for one website, but I recommend the BUSINESS 1 if you want to build multiple websites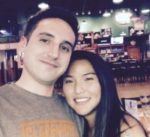 Nathaniell
What's up ladies and dudes! Great to finally meet you, and I hope you enjoyed this post. My name is Nathaniell and I'm the owner of One More Cup of Coffee. I started my first online business in 2010 promoting computer software and now I help newbies start their own businesses. Sign up for my #1 recommended training course and learn how to start your business for FREE!