One of the best things about making money from affiliate blogs is waking up late. Well, I should say was waking up late because I don't really do it any more, but for a while there, I was having a great time waking up at 9 or 10 AM and not even stressing.
These days I'm up at 5AM or 6AM every day because my wife is an early riser, so I don't really have a choice in the matter. With a baby on the way in less than a week, I imagine I'll have even less choice in the matter.
Those were a sweet couple of years though, living as a bachelor and waking up after the sun came up.
Why Waking Up Late Is So Important To Me
It might seem weird that the first post in this new series of blog posts I'm doing about "the little things that matter" is all about sleeping late. That's such a small thing. Well, that's exactly the point. This is all about the small things I enjoy about my day that may not mean anything to someone else.
For me, my obsession with mornings really started in Prague 2006. I was working as a pre-school teacher at that time. I started in 2004 and worked a job which refused to get my VISA in order, so I left it for a company that could actually get that organized.
The trouble was, this company was located outside of Prague. So although I had a sweet apartment right in the center of town, I had to actually leave the city to get to my job.
It was 2 hours away.
The kids arrived at 8, so I had to be there at 7:30. Go backwards 2 hours. That's 5:30. Go backwards 15 minutes to walk to the tram stop. Go backwards 30 minutes to shower and eat breakfast. Sometimes.
I was waking up somewhere between 4:30 and 5:00 AM every day to get to work on time.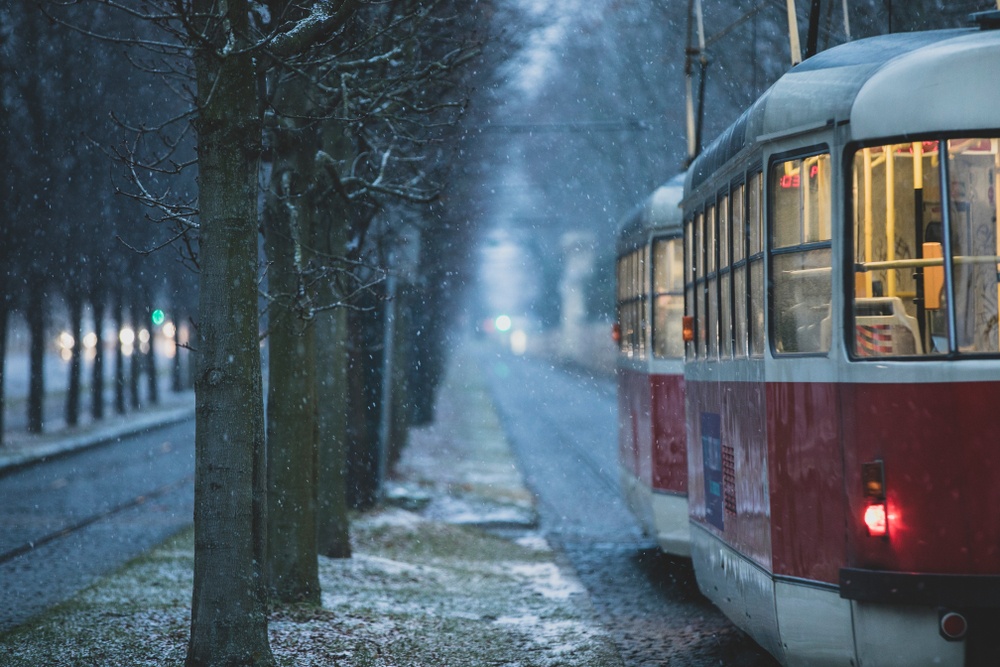 Not only that, I had to take a tram to the metro station. Then the metro to the bus station. Then a bus to the town. Then walk 20 minutes to get to school. The worst part of it all was during the harsh Eastern European winters where it was pitch black and below freezing every day during my commute.
All of this might have been manageable if I was a responsible adult, but to add to my misery, I was in my 20's and had shit to do. So I went out at night. A lot. I wasn't always partying, but sometimes I'd just be reading in a café until 11PM or out at a movie until 1AM. Yup. Sometimes I'd be going to work with just 3-4 hours of sleep per night.
My thinking was (remember, my brain wasn't fully cooked at that point) that if I could sleep 4 hours at home, and get a total hour more of sleep on the way to work, then an hour on the way back, that's 6 hours of sleep, right? In hindsight, obviously not.
I was falling asleep at work all the time. I'd have to splash water in my face a few times a day just to stay awake. I'd fall asleep on public transport and miss my stop constantly. One time I fell asleep in a cafe after work and got kicked out because they thought I was a homeless person. Whoops!
With the lack of sleep, I was miserable every day on my way to work for all of Winter, which is quite long in the Czech Republic by the way. I hated life with a passion from 4AM to 8AM every day for about 5 months out of the year for 2 years.
This experience had a profound impression on me. Any kind of sleeping in past the sun rise, when it wasn't cold and miserable felt life changing. It was a guaranteed positive mood setting for the day.
When I moved back to the states after living and teaching in China for a few years, I kept up this habit. I was rarely out of bed before 8AM. Usually between 8 and 9. Sometimes 10. Rarely ever before 7 if I really had to.
At that time I was already doing affiliate blogging full time. I'd make up the lost morning hours by working late at night. I'd get a couple hours of work done in the morning, then basically work straight through from early afternoon until midnight or later. I got the work done. I was still working my ass off, just not early in the morning. In fact, the tagline for this blog at one point was, "online business, not quite so early in the morning".
These days, I'm an early riser.
Why I Don't Wake Up Late Any More
There are a couple of contributing factors to why I don't sleep that late any more, and actually, did a 180º and get up pretty early these days without any issue at all.
One, I pretty much got over my early morning PTSD after a few years of late sleeping. My memories from the trauma of icy cold 2-hour commutes had faded, and sleeping late was now just a luxury. It was a humble brag to my friends and family working normal jobs. I didn't really need to anymore.
Two, I started to really love my business and want to do a good job at it. Not just that, but I had to get serious and turn it into a business, not just a side hustle. By foregoing any other kind of job training or direction, I was making the choice to do affiliate blogging for the rest of my life. If I was going to do this until I retire, I needed to get serious about the business and get a plan in order.
Part of that plan was looking up to other entrepreneurs as mentors. As I found people to follow online, I started to notice a patter. None of them were lazy. None of them talked about all their free time. Most of them had a pretty intense schedule which started early in the morning. It was a lot of hard working making a lot of money, so I got psyched up to hustle like Gary V.
Then a friend of mine suggested the book The Miracle Morning. Surprisingly, the formula in the book really worked for me. Within a few weeks of reading I was getting up at 4AM and going for a walk, then ready for work at 6AM. I got so much more done throughout the day, it was amazing.
At that point I was writing 3-4 articles per day for One More Cup of Coffee and was experiencing exponential traffic growth. I discovered that I was a productive person in the morning under the right circumstances.
Though I fell out of practice with the principles of The Miracle Morning, some ideas really stuck. The main two that stuck were:
I don't have to be miserable in the morning if I have a routine which lifts my mood
Morning misery is usually related to going to be late, so I rarely get to bed past 11 any more
I also discovered that a real time killer is going back to bed. So when my wife gets up at 5AM because that's just how she is, when she gets up, I get up. My first thought is usually, "Coffee sounds pretty good right now".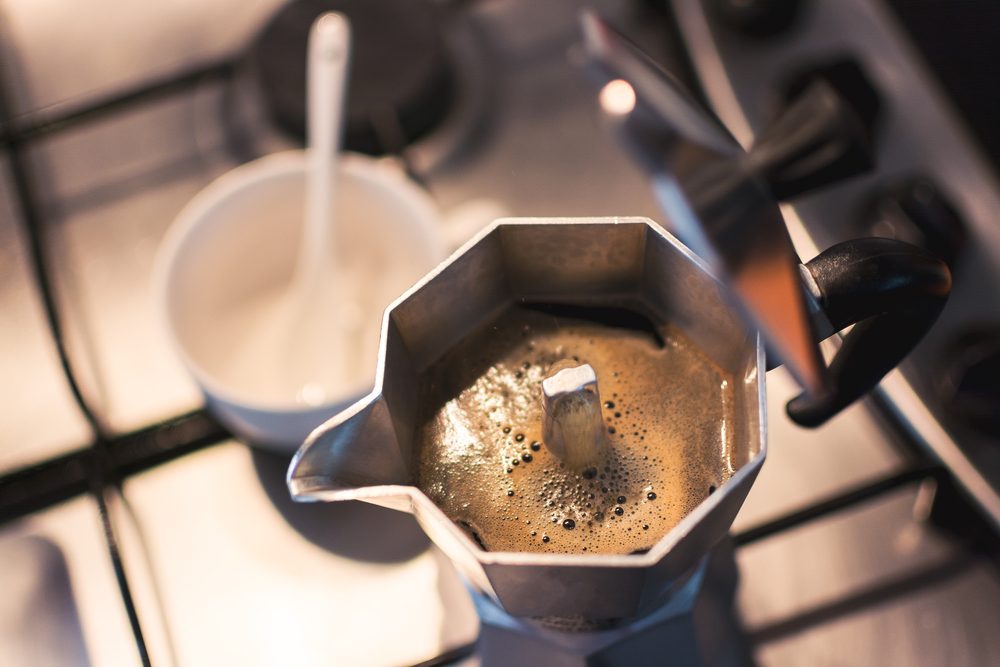 My Daily Schedule
I actually spent some time in 2020 designing a perfect day with my business coach, and came up with a pretty sweet schedule.
6AM Wake Up, Coffee
6AM – 7AM Read Twitter, Bitcoin News
7AM Make Breakfast For My Wife
7:30 – 8:30 AM Work Out In The Garage
8:30AM Shower
9AM Start Work
12PM – 2PM Lunch, Walk With Wife, Read
2PM – 6PM Work
6PM Start Dinner
That's a broad overview of what my M-F daily work day looks like. I get about 7 hours of work done throughout the day (assuming I'm actually productive, and not screwing around on YouTube), and I still have lots of time for hobbies and to spend time with my family.
This schedule is about to be exploded by a new baby in the next week, but for now, this is what's going on with my work day. I think that's a pretty cool schedule for running a six-figure online business IMO.
Do I Really Miss The Days Of Waking Up Late That Much?
Honest, I don't miss waking up late any more. I get much more enjoyment out of being productive. There's so much I want to do throughout the day that there's never enough time to get it all done. I want to read books. I want to work out. I want to listen to podcasts. I want to go grocery shopping. I want to build something. I want to grow my business and achieve new milestones.
All of that is now more important than an extra hour of two of sleep, so I'm excited to get started on all of it in the mornings. In fact, one of the biggest transformations from my 20's to my 30's is that Monday is now my favorite day of the week because it there's a whole week of potential ahead of me.
Maybe some day in the future I may chill out, kick back, and start sleeping in again. Who knows. For now, I'm pretty happy to wake up early and get shit done.
The great thing about it is that ultimately, I have the choice. I chose to wake up late for a couple of years. Then I decided that I wanted to start waking up early to get more accomplished. I always have the option to change my schedule in the future.
Owning my own affiliate blog and running an online business has given me the opportunity to design my own daily schedule, and that's one of the main benefits of being in this business.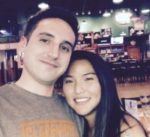 Nathaniell
What's up ladies and dudes! Great to finally meet you, and I hope you enjoyed this post. My name is Nathaniell and I'm the owner of One More Cup of Coffee. I started my first online business in 2010 promoting computer software and now I help newbies start their own businesses. Sign up for my #1 recommended training course and learn how to start your business for FREE!