Product Name: Ultimate Azon Theme
Product Owner: Dave Nicosia
Advertised Price: $37
Rating:
90/100
What Is It?
Ultimate Azon Theme is a WordPress theme designed to make promoting Amazon products easier.
Short Review
It's a pretty good looking theme, and some very unique features. However, there are some downsides worth mentioning before you decide if it's a good theme for your affiliate business. Despite these downsides, my website continues to make money every week even though I never work on it.
Although not a ton of money, using Dave's Ultimate Azon theme, I've truly created "passive income". Details of income and the website creation process included below!
Before You Buy
First off, I have to apologize to Dave for wrongly lumping his theme in with all those other automatic Amazon themes out there that copy data directly from Amazon directly. This is certainly not what his theme does, and I found out the embarrassing way by having him correct me in the comment section! So I promised to do a full review (about a month or so ago).
It was really easy to purchase the theme, and there were to typical upsells to buy a bunch of unnecessary junk as we see in a lot of internet marketing products.
Ultimate Azon Video Review
Important! In the video I mention some stuff not in the written review, namely about the link localizer, which is a huge reason to use this theme if you are a non-US affiliate and want to easily make use of the US Amazon Associates program.
What I Liked
Created From Experience, Not Theory
From reading content on the Ultimate Azon Theme website, it's clear that Dave has some experience promoting Amazon products, for example his tutorial on how to write a product review when you haven't bought the product. I believe he also worked with the owner of DumbPassiveIncome.com to create this theme (a guy who focuses on creating niche websites for income)
A lot of times when I review products it seems like the people are just guessing at a business model that might work and trying to sell you a product based on what they think will make money…not how they actually make money.
Integration with Amazon without Auto-posting
I have previously been down on a lot of Amazon and affiliate related themes because they rely on automatic, PLR, or otherwise copied content to pander to the "done for you crowd". Ultimate Azon Theme does a good job of working with your affiliate links to help you create a positive user experience for the visitors of you website.
For example, I really liked the slider/table and how that was done.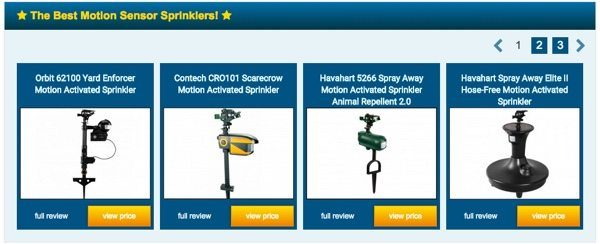 When you create a product listing on your website, it asks for an image, an affiliate link, a brand, a model, a star rating, and an information blurb (or review, however you want to do it).
You then have the option to create a slider or table that makes use of this information.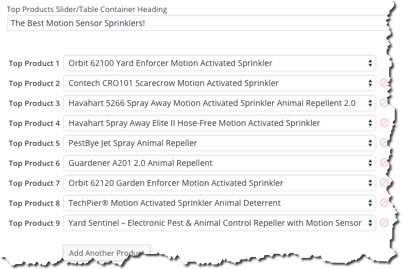 I can create as many tables as I want, and arrange any of the products in the order I want. Then, when you want to insert a one of these into your homepage or post, you just click a button (similar to "add media") and displays this info wherever you put the shortcode. You can actually seamless switch between both of these options to test what looks or converts better.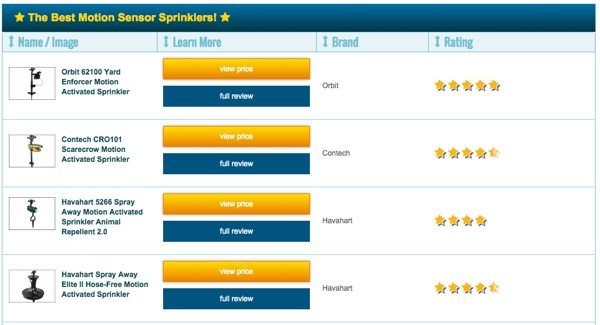 This also means you can create lots of comparison charts easily without purchasing or downloading another plugin. I think the star rating addition helps to stick with the Amazon rating theme, which probably helps conversions as well.
For a larger site with more content, you could do lots of "top 5" and "top 3" posts for easy comparison of different groups of products.
My product listing pages are not completed yet (will update in the future…I'm still working on them), but you can see here that the pages created for each of your products look quite good. You get an image with zoom options, a star rating, product overview, and direct link to Amazon.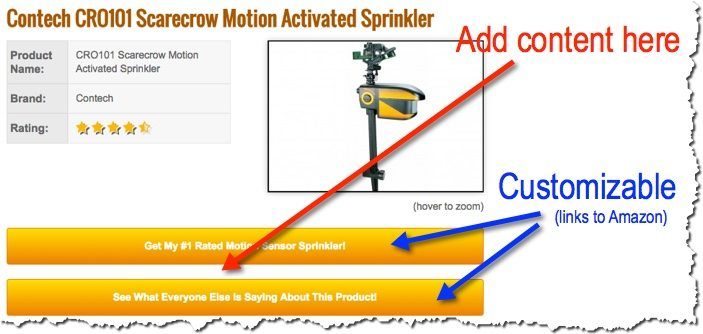 Lots of Options For Customization
Changing color schemes as well as colors of individual items was easy too. Even adding a favicon, logo, and Amazon disclaimer was all done on the same settings page within the back end of the WordPress site. I pretty much had everything customized within an hour (except for waiting for my logo).
It Ranks
I haven't worked on my site very long, so I can't claim any awesome rankings yet. However, I saw that Dave's example site bestcordlessdrilltoday.com is currently ranked on page 2 for his main keyword. He doesn't have very much content on the site at all, so a page 2 ranking for a keyword term with "best" in it is pretty good in my opinion especially considering he has to compete with sites like Consumer Reports and Popular Mechanics for the same keyword.
There are lots of SEO settings integrated with the theme as well, such as product categories and slider names. For example, on a product page listing, the link is motionsensorsprinkler.com/motion-sensor-sprinklers/orbit-62120-garden-enforcer-motion-activated-sprinkler-2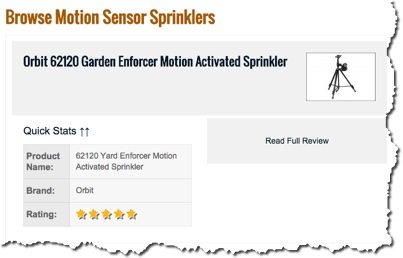 I don't know how I feel about this yet. Yes, it's optimized, but I am afraid it might be over-optimized for my keyword. Time will tell. I would feel more comfortable if I had chosen a non keyword-optimized domain name so I didn't have that rote repetition of my main keyword. Considering that some product names have the same keyword in the title like "motion sensor" or "sprinkler", there may be some instances where I use my keyword three times in one URL. Over-optimization is a real thing to be concerned about, but I'm not sure if this crosses the line.
It also means that if you build an authority website with products that are not 100% related to your main product, the URL might be a bit funny. For example, if I start promoting motion sensor cameras, the URL will be websitename.com/main-product/unrelated-product.
Update #1: As usual, I didn't really follow through with this case study. After publishing a few things to the site (namely products), and one article, I've moved on to other projects. I still have a few outsourced articles and it's a cool niche I think, so may continue with it later. Mostly I wanted to update that my site is now ranked high on page 2!
LOL. Page 2 rankings with relatively little work. I guess the SEO for this theme does work pretty well.

Update #2: After seeing that I was on page 2, I decided to go in an publish a few more articles. I originally outsourced about 10 articles, but never got around to publishing. I've sent them to publish 1x per week for the next couple months. After the second article was published, I discovered that I was now ranking on Page 1!
Hard to say how long it will last or if it will improve, but things are going pretty well for this site despite how little effort I'm doing for it.

What I Didn't Like
Learning Curve With No Video
I've been building WordPress sites for almost 5 years now and have experimented with a lot of different themes. Every theme is different, but Ultimate Azon Theme is definitely unique and requires reading the setup guide to understand how everything works.
I managed to figure it out, and it's not that hard once you get started. But if this is one of your first affiliate websites, be prepared to reread the instructions a few times. A video tutorial or at least some images would have really helped understanding where certain settings are and what they do.
Reliant on One Man
I really do like the Ultimate Azon theme and as you can see from my website (and this review), I spent a significant amount of time building a real website that I do plan to use. However, the main thing that makes me wary of using this theme extensively in the future is that it's entirely dependent on just one guy.
Don't get me wrong – I ran into a ton of issues setting up my theme properly due to a crummy WordPress install and Dave (the creator) was on the ball. We talked quite a bit over email to figure out what the issue was, and eventually he logged into my site, reinstalled WordPress, and fixed the issues. I also had a bunch of questions I asked in the Ultimate Azon forum, which he responded to in less than 24 hours.
However, I have had bad experiences with individual developers in the past disappearing after I become dependent on their products.
I had a plugin called My Review Plugin that I purchased for $130 and installed across 10+ websites. After 6 months, the developer stopped making updates, then stopped responding to messages, and is nowhere to be found now. Multiple bugs and attempts to salvage it by hiring my own coders, I had to uninstall it and re-do everything with a new comparison chart plugin.
Even on One More Cup of Coffee I used to have a great plugin called Social Author Bio that I spent a good amount of time (and a bit of money) tweaking to fit my site. After creating 800 posts with shortcode in them, I realized the plugin hadn't been updated for over 2 years and the author was no longer maintaining it. Since it presented a security issue for my website, I had to uninstall, and hire someone on oDesk to remove all the code post by post.
Both of these examples have nothing in relation to the Ultimate Azon product. However, this "one man" setup is in comparison to a company like Studiopress which has a team of developers, a support staff, and time/money invested into continuing their service. It's just a personal fear of mine due to past experiences.
Other Comments
Product Focused Niche Website
I'm not sure how I feel about creating a hyper focused niche website like cordless drills or motion sensor sprinklers. Mini niche websites seem to be harder to maintain in the long term due to lack of content ideas, thus the amount of blogging you do is usually less often. Less blogging usually leads to lower rank, and then you start looking at backlinking services.
As mentioned above, I haven't done enough testing to say "Yes it works" or "No it doesn't". Personally, I wouldn't try to make make a hyper focused niche website my main money site. However, as a side project, they can be fun, especially if you outsource the content and go for low competition phrases.
If you decide to purchase the Ultimate Azon Theme, consider making your niche a bit broader. You can still use the slider integration to make more focused comparison charts. Also, aside from the unique features mentioned in the review, the rest of your blog works the same, so you can really write about whatever you want!
More Examples Please
I would like to see more examples of things you can do with the theme. If you didn't notice, I borrowed heavily from the drill website to make my sprinkler website look good. The only other example available with this theme was one listed on the sales page for UAT, and it wasn't even an Amazon affiliate site.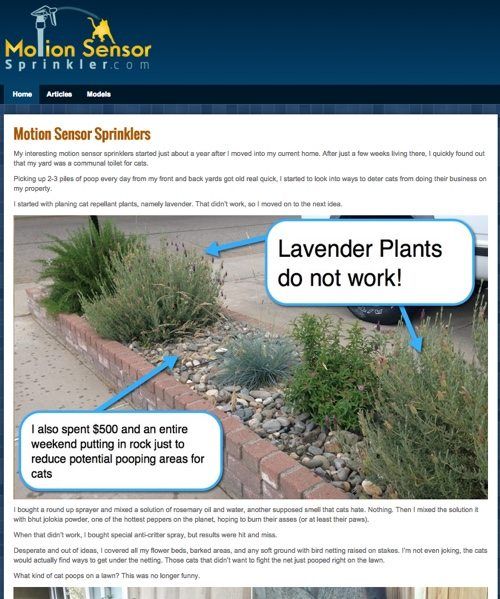 Advanced Link Tracking
This seems to be a cool feature that integrates with Google Analytics to show which links are getting clicked. I haven't had the time to mess with this, and am not 100% sure how it works or if it's useful. It's definitely worth looking into however, and I'll update this post if I ever dig into it.
Definitely A Unique Theme
This is the only Amazon WordPress Theme I've ever seen that I actually liked. One suggestion I have for Dave – I'd like to see a shopping cart integrated into the theme so that people can add multiple items to a cart on your website, then click over to Amazon to check out all items together. I'm not sure if it's possible to do this , but as it stands, it's hard to promote accessories or multiple products to a single person.
Who Is This Theme Good For?
New Marketer With Many Interests
Do you have a ton of niche ideas and are not sure which one you want to focus on yet? Do you enjoy building smaller websites based around groups of products? This could be a good theme for you.
Actually, when I started out online I built about 20 different websites in different niches. Rather than posting every day to one site, I posted once or twice a week to each of the sites. It kept my mind busy, and meant that I got to try a bunch of different things at the same time. Yeah, I had a lot of time on my hands.
Since the $37 cost of UAT means you can use this theme on unlimited sites, you can just fire up your keyword tool, do a bunch of niche research one weekend, and start about 10 sites in different niches you see potential in. Work on them for a few months, and see which one performs the best. Then you can use this knowledge to consider building a larger, authority website in the same niche.
Site Flipper
Because Amazon is easy to understand for new internet marketers, personally, I think an Amazon affiliate website is more marketable than other types of affiliate programs. If you build a website that integrates seamlessly with the Amazon affiliate program and makes a bit of money, you could have a standalone business just by flipping cool niche sites.
Find some good keywords, create the base site, then sell a package of a ready made website with traffic, earnings, and a business plan. You can then sell your site on Flippa or another website broker.
Experienced Marketer With Money For Outsourcing
If you are already making money online and looking to expand your business, TIME is the main commodity you should be concerned about. It's time to start outsourcing.
The formula is pretty simple.
Find a "main keyword" for your domain
Find 5-10 related products to review and compare
Plan 3-4 months worth of keyword related content for your niche
Hire a writer to write the reviews and your content
Hire a project manager to post the articles + images + links
I would help if you have an example website that your project manager can follow, and if you have videos explaining things like how to make a slider, and how you want the images/links done. Once your project manager is familiar with UAT, you can simply hand over the articles from your writer and have a little niche site making factory on your hands!
SALES UPDATE:
I have officially made 3 sales related to the niche topic I chose, so yes, the theme ranks, and yes, you can make money with it. My business is not officially "profitable" yet because I spent money outsourcing, buying images, and buying the them, but I imagine I will be in the net positive income in a few months.

Total sales for the year (as of Nov 2015). I've made about $80 from the website, so the theme has paid for itself! I may pick at the site next year because it's a fun topic, and showing results.

SALES UPDATE 2016
I'm now earning pretty regular sales from this website, and I haven't added any more content to it. I could easily add more "critter repellent" products, articles about sprays, cat traps, and other garden-saving products. I don't have the time or the money to outsource ATM but it's nice to see the site grow naturally without much effort.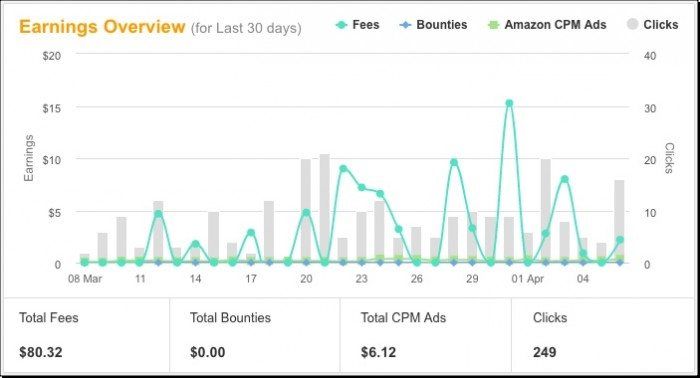 WOW. $145 in earnings June 2016!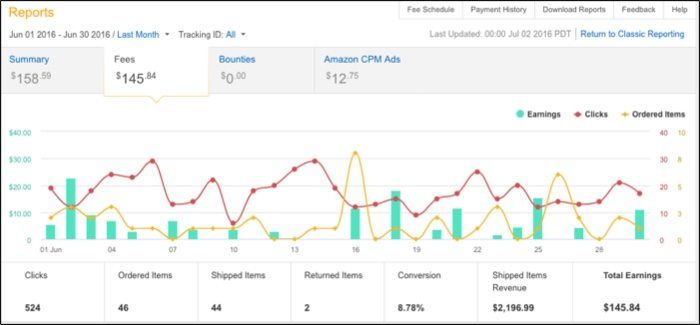 July 2016 Earnings: $168.68

Final Review
(No longer available)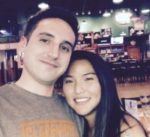 Nathaniell
What's up ladies and dudes! Great to finally meet you, and I hope you enjoyed this post. My name is Nathaniell and I'm the owner of One More Cup of Coffee. I started my first online business in 2010 promoting computer software and now I help newbies start their own businesses. Sign up for my #1 recommended training course and learn how to start your business for FREE!
Reader Interactions