Videos can transform a website from a boring text-based learning experience, to a multimedia adventure with your brand. We're visual creatures, and so users are substantially more likely to remain on a website if they have something to watch on it, as opposed to written content.
Unfortunately, though, turning your website into a video display platform might be a bit of a hassle, and the default video embedding features provided by WordPress are frankly not as dynamic as you and your users might wish.
The plugins we're about to go through together can perform that job with amazing effectiveness and efficiency, handling the entire process and leaving you with the simple job of selecting the videos you wish to embed.
One word of caution though – don't upload videos directly to your website. Stick with using a video host like YouTube or Vimeo, and just embed your videos. Using these video plugins will still leverage these video hosting services, but allow you to display and serve videos in a more interactive experience, rather than just the standard look.
Best Video Plugins
YourChannel
FooVideo
Essential Grid
ARVE
Flow-Flow
Huzzaz Video Gallery
Yottie
FV FlowPlayer
Workbox Video
Easy FancyBox
1. YourChannel
If you're a YouTuber, this plugin lets you take your YouTube channel in-whole to your own website. You would be amazed by how convenient users might find this, since people usually like to stay on one page/website/app as long as they don't need to switch, and you can make them not need to do so using the YourChannel plugin.
What makes it even more appealing is that you won't be giving up any part of your original channel since the plugin lets you display your cover and profile photos, the channel name, the total videos and views, and even the playlists you had set up on YouTube. These are all optional, of course.
The plugin's visual builder lets you customize the layout as you wish using simple shortcodes.
Videos can be viewed through Lightbox or Inline, both of which are embedded players, as well as the normal YouTube player. You have an autoplay option, and you can customize your icons and like/dislike buttons using the plugin's multitude of options.
Finally, users will be able to engage just as much as they can on YouTube, and these engagements appear on your original channel.
2. FooVideo
FooVideo is the omnipotent star in this category. There's very little, if anything, that this plugin can't do. Through the plugin, you can keyword-search for videos out of various sources and embed them in your gallery.
Videos or albums on the streaming platform Vimeo are embedded by copying and pasting their URLs, though. You have multiple display templates to choose from depending on your website's theme.
Thanks to FooVideo, users are enabled to share your galleries on social media.
This plugin has a great feature. It is integrated into the WP Media Library, which means that any videos/images that you embed into your website through it become automatically added to your WordPress media library with all of the metadata (description, title, tags, etc.) imported from the video's source without you having to do so manually.
You can use the plugin to embed entire playlists, and you can also mix and match images with the videos in order to tell full stories.
3. Essential Grid
This plugin is a general purpose grid builder. It's the top seller in its category and has been endorsed by several plugin giants including Envato. Once you create a grid layout through this plugin, it then allows you to add whatever content you want, and it happens that many websites use it to set up video galleries, given that its design options perfectly fit that purpose.
Using Essential Grid, you can create boxed, full-width, and full-screen layouts, with dimensions that are flexibly adjustable to your own taste.
That layout can be used for sharing posts and pages from various sources, as well as WooCommerce items, but since videos are what we're concerned with here, the plugin primarily supports YouTube, Vimeo, and self-hosted videos.
The reason this plugin is so popular in the WordPress community is that its grids are extremely appealing. You are given more than 25 skins/themes to select from, and you can have various animation types and preloaders applied to the grid to give your website some style.
Besides the premade skins, the plugin includes a visual skin editor that you can use to unleash your own creativity, and you can also easily import skins from other sources.
You can then customize the video transition speeds, and make modifications to these or to the skins for individual posts/videos without affecting the rest of the website's layout. Last but not least, the plugin is SEO-friendly, and by using it to fill in your metadata, it increases your chances to receive higher search engine rankings.
4. ARVE
This Advanced Responsive Video Embedder (ARVE) is a great tool to use in embedding videos in an SEO-friendly manner, allowing you to customize all of the metadata that search engines look for, including the titles, descriptions, and upload dates of the videos you're embedding.
This way your website can receive better search engine rankings as a separate source for the video, and not just another platform where it is shared. When a certain video is embedded on your website via ARVE, that video automatically becomes responsive and is set to be viewed on any device or screen type.
You can embed your videos from any video host that works with iframe codes.
The whole embedding process is a URL copy-paste job unless you choose to use the shortcodes in order to implement your own touch to it. The shortcodes are pretty simple and trimmed down, anyway, so even an amateur can learn his/her way around them easily.
The videos that you embed from any source whatsoever are all given the same play button, and the embeds are made stylistically better through CSS, as opposed to JavaScript which is regularly used for embedding.
Aspect ratios and alignment are automatically customized and adapted on the spot thanks to the plugin's detection feature that allows it to identify the screen size and shape through which a video is being viewed. The plugin also allows you to benefit from autostart, which most browsers prohibit.
5. Flow-Flow
This isn't just a video embedder, but is rather used to create an entire social stream with sources that include around 15 social networks that include Facebook, Twitter, Google+, Pinterest, as well as video streaming platforms like YouTube, Vimeo, and Instagram.
The latter group is our focus here. Through this plugin, you can display videos on your website from any public page or profile on any of these platforms, and that can include Facebook videos as well.
The plugin is pretty flexible and responsive, which enables you to create a stream of videos from multiple sources and categories, bring them to one place which is your website, and allow them to be viewed through any screen or device.
Users are able to see the source of the content being displayed, interact with it, rate it, and share it through Flow-Flow's social sharing feature.
You are given all the tools to make that stream as neat as possible through your CSS3 styling and animation options, the plugin's visual composer, and the ability to moderate content by setting certain words or usernames to be weeded out in order to prevent spam from your website.
All of these features and more are provided with a step-by-step guide to show you how to make use of them in the simplest way possible.
6. Huzzaz Video Gallery
Although it integrates perfectly with WordPress, using Huzzaz will allow you to create boundless video galleries without even needing to go near the WP admin dashboard. The whole process is done through a drag-and-drop interface that comes with the plugin.
The video galleries created via Huzzaz can include content from YouTube, Vimeo, Facebook, and Twitch. That last one is actually an awesome video host, although most video display plugins totally neglect it.
The plugin makes the videos and their layout on your website 100% responsive. They adapt to any device, and depending on the device's screen the aspect ratio is changed and the gallery is automatically paginated.
It also has the minimize-and-float feature that you see on YouTube or Facebook that shrinks down the video whenever you scroll through the page while playing it.
Huzzaz supports videos of any quality including HD videos. You can also share Facebook or Twitter cards that can play your entire video gallery.
7. Yottie
Yottie is considered among the top YouTube display plugins, and that is its sole specialty. It doesn't help in sharing from any other sources. However, that being its only function, it performs it with excellence.
Using this plugin you can share videos from countless YouTube channels, turning your website into a customized streaming platform. Videos can be divided into separate galleries for easier browsing, but even without that, using tags and keywords, users will be able to search for specific videos through the plugin's search bar.
The plugin also sorts videos into separate pages similar to those that you get when searching through Google, for example, and which are easy to navigate through.
The videos and frames are made fully-responsive thanks to the Yottie plugin, which means users will be able to browse through your website and watch videos using any device with flawless adaptation. All of the parameters and aspects are perfectly adaptable in general.
There are over 100 parameters to play around with. For example, you have 3 header layout options, 3 display layouts, and 4 different transition options (free mode, direction, autorotation, and animation), each of which has various options within it.
The plugin also provides you with more than 60 customizable color elements and is capable of translating your information into 16 languages.
All of these tools are specially customized for WordPress and are used from inside the WordPress dashboard. Most importantly, using Yottie you can monetize videos from your own YouTube channel through the plugin itself as well as AdSense, which is integrated into the plugin.
8. FV FlowPlayer
Unlike most of the other plugins on this list, FV FlowPlayer is not specific to any video host website or a particular source but is rather a format-specific plugin. It allows you to upload and display any FLV or MP4 videos through an impressively practical framework.
Using its API, you can customize video fields as you wish, applying all sorts of layouts and styling options as long as you have the codes for them (you can easily find them online).
Very few plugins prioritize the users' convenience as this one does. Through any device or screen users are able to view your videos with high quality and clarity, and whether they are guests or members on your website, the plugin remembers their position in every video they view and saves it with their IP addresses in order to instantly take them back where they left off.
The player is very size-efficient, amounting to a mere 161kb of JavaScript and 10kb of Flash code, which means that users won't experience any slowdowns when loading a video.
If you run an educational or music website, you can benefit from the plugin's loop feature. Last but not least, the plugin comes with Google Analytics built into it.
9. Workbox Video
Workbox is not very well-known, but it performs the job adequately enough for no cost whatsoever. This plugin works with videos from three sources; Youtube, Vimeo, and the lesser-known video host Wistia.
The whole process is as simple as it can get. After installing the plugin, you just add a new gallery, name it, and choose the page on your website where you want it posted.
You then add the metadata to the videos and you're all set. The layout customization options are easy to manipulate, which allows you to decide how many videos can appear on a single page, which tags to be grouped together, and so on.
Once a gallery is created, you can then use its shortcode to embed it into any other page on your website or elsewhere. Adding to a gallery then becomes even simpler than creating it from scratch, because all you need to do then is drag and drop new videos into the gallery.
In the case of any transition from one website to another or if you find that your videos were erased for any reason, the plugin has a database backup & update feature that will keep you safe from losing your content.
10. Easy FancyBox
FancyBox is a multimedia display plugin, which means that everything from images to GIFs, videos, or even PDF files can be viewed through its layouts. Again, we're only concerned here with the video display, and so we'll jump straight to the video-related features.
The plugin's jQuery framework allows you to create video galleries from multiple sources. These include Vimeo, Dailymotion, and, of course, YouTube. EasyFanbox supports a whole plugin called Simple Gallery plugin made specifically for YouTube display and gallery-creation.
Besides these sources, you can display videos from any video host that works with iFrames. Embedding any type of video takes no more than copy-pasting its URL. Easy FancyBox also supports SWF, which means that you can turn your website into a fully-fledged online streaming platform.
There's also a cool popup feature in this plugin that allows you to set certain videos to play automatically as soon as a user enters your website or after a certain trigger that you can decide.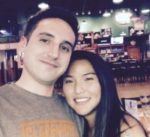 Nathaniell
What's up ladies and dudes! Great to finally meet you, and I hope you enjoyed this post. My name is Nathaniell and I'm the owner of One More Cup of Coffee. I started my first online business in 2010 promoting computer software and now I help newbies start their own businesses. Sign up for my #1 recommended training course and learn how to start your business for FREE!