Whatever your website provides, whether it is a service, product, or content, you want to know what your visitors and frequent users have to say about your brand. Word of mouth works like magic, and anything that receives good feedback on the internet becomes more likely to get more users. Even if we don't know who wrote the testimonial in person, we still give a certain weight to their word.
Think of every time you went through the reviews given by strangers for a certain product before hitting the purchase button. A sales page is a sales page, but raw, unfiltered customer opinions can help a buyer make that final decision through honest feedback.
However, without a proper testimonial management system in place, website operators are left out of the loop in terms of how to get and promote their great ratings. Testimonial plugins for WordPress can help! These 10 plugins have the features that can allow you to get rid of this hassle and make testimonials, just one more part of your daily routine that doesn't require too much of your attention.
Best Testimonial Plugins
Thrive Ovation
Easy Testimonials
Testimonial Rotator
AB Testimonial
Kudobuzz
Testimonials Showcase
BNE Testimonials
Testimonials Widget
Strong Testimonials
Testimonial Slider
1. Thrive Ovation
What Thrive Ovation offers is the capability to possess and manage a testimonial library. That is a list of testimonials that are ready to be posted at any time at your own command. Whenever a customer leaves their testimonial, it is added to your list that you can view through the dashboard. It appears with the customer's name, email, and IP address.
If you find one worthy of publishing, you get to do so or save it to your library with a single click. Since a lot of people nowadays write their testimonials on social media where their own circles can see them, Thrive Ovation lets you transform these tweets or Facebook posts to ready-to-insert testimonials in your library.
Basically, it provides you with all the tools to automate a full system of testimonials that you only need to monitor. Even the feedback request that you send out to customers can be customized. Through that one system or library, you can view and manage your WordPress comments, social media, and import testimonials from any other source.
If your website provides multiple services or covers various fields, then thanks to the plugin's tagging feature your users will be able to select the area on which they want to read people's opinions. That way, you will be receiving your testimonials readily organized by tags which you can use to monitor certain sections of your testimonials.
The plugin also allows you to send users approval requests in case you want to post one of their testimonials. You can do so from inside the plugin's dashboard.
Finally comes the display part. Using Thrive Ovation, you can put testimonials anywhere on your website and you can generate shortcodes that you can use to embed them elsewhere, either on other website or on your own opt-in forms and social media pages.
You don't even need to worry about updating them because the plugin has a dynamic display feature. There are all sorts of templates that come with the plugin, including sliders, grids, and standalone templates.
2. Easy Testimonials
This plugin is very simple and easy to use. It enables you to add a testimonial widget anywhere on your website or allocate a page/post for testimonials. You can display the testimonials by feeding them random testimonials from your library, add a list of all the testimonials you have, or create a slideshow of selected testimonials.
In all cases, the testimonials that appear are made to be compliant with schema.org standards, which means your testimonials will perform better on search engines. Testimonials can be categorized using tags, and you can link them to pages showing specific posts or products.
With the free version, you have to import your own testimonials whether you have received them on your Facebook page, via email, or otherwise.
With the pro version of the plugin, you can add a front-end form for your users to give you their testimonials right there on the website. You can customize different forms for each category of testimonials. The plugin comes with more than 100 fresh designs for testimonial forms. Easy Testimonials supports ReCaptcha and Really Simple Captcha, both of which help you prevent spams in the testimonials section.
The plugin can send you email notifications whenever a new testimonial is sent, and in case you run the website with other people, you can make it send out the email to several accounts. The pro version also offers better display options.
You get to add effects like scrolling, flipping, tiling, and carousel effects to your testimonials. It also comes with support for Google Fonts. The pro version is also better at importing and exporting testimonials from/to Excel and CSV files.
3. Testimonial Rotator
As you can figure out from its name, this plugin is primarily a testimonial display plugin. It enables you to customize a testimonial widget for your website where testimonials are displayed on rotators. It is all done via your WordPress dashboard. Besides the widget, it allows you to generate shortcodes that you can use to embed your testimonials wherever you want.
You have several display options for the rotators that you can choose from through the dashboard, and you can manage the dimensions, hooks, and filters from the same place.
The plugin adds a field for star-rating that is to be included with the testimonial. Testimonial Rotator generally makes navigating through your testimonials quite easy for your users. It adds a previous/next button to the rotator so that your users can control it, and it allows for pagination if you choose to display testimonials in list format.
Finally, the plugin supports hReview, which you can use to enhance your SEO performance.
4. AB Testimonial
That's another plugin specially customized for WordPress websites. Using this plugin you can create text widgets, pages, or add shortcodes to display testimonials. Using jQuery, the plugin allows you to apply several slider effects on your testimonials. You can put your testimonials on autoplay and let the plugin do the work. There are two different styles that you can choose from in displaying your testimonials.
The interface through which you get to manage your testimonials and adjust your settings is extremely easy to use. You can let your users submit testimonials on the frontend and manage (approve, decline, block, etc.) them from your dashboard. These testimonial submission fees are Ajax-based.
Using tags, you can organize testimonials by dividing them into various categories. All of the content generated by this plugin becomes automatically responsive and can adapt to any device or screen type.
5. Kudobuzz
The Kudobuzz testimonials plugin is a bit new, and it is particularly concerned with social media reviews. It enables you to transform your customers' reviews and positive comments on your profiles on Facebook, Google+, Twitter, etc., into a testimonial format which you can display on a widget on your website.
The plugin provides a number of widgets styles that you can use to display your testimonials, including full-page widgets and sliders. The designs are pretty cool and lightweight, and these widgets are all translatable to any language you wish. Offline reviews can be imported or documented through the plugin as well. Kudobuzz also comes with SEO features that you can use to boost your testimonials' ranking on search engines.
There's something here that won't exist in most plugins; a coupon feature. Using Kudobuzz you can send your users digital "thank you" coupons for their testimonials, which they can use to buy stuff on your website or receive discounts.
Finally, the plugin provides you with comprehensive analytics. You get to see the levels of engagement, conversion rates, revenues, traffic, and have a breakdown graph for your testimonials.
6. Testimonials Showcase
This plugin is used in showcasing testimonials, product reviews, quotes, or linking case studies. There are more than 15 layout options that you get, most of which are grid or slider layouts.
Users are given a frontend field to submit testimonials through, and the plugin adds a rating system to that. All of the data that is processed through the plugin is structured as to feed your website's Google rich snippets.
Besides the rich snippets, the plugin has more to give to your SEO, namely its advanced linking options. There are several ways by which you can embed links in your testimonials and reviews. You can display all of that either through widgets or use shortcodes that you can add wherever you want.
7. BNE Testimonials
That's another simple plugin. You can use it to add sidebar widgets or generate shortcodes to embed your testimonials section anywhere. Every testimonial appears with a title, tagline, URL, image, in addition to the message itself. You can organize your testimonials using tags and categories, which makes filtering much easier. BNE Testimonials widgets automatically adapt to your website's overall theme, making them fit right in.
You have two display options for your testimonials, either as lists or as sliders.
The pro version has more. It gives you access to Yelp, Google Places, and Facebook Reviews, all of which you can import your reviews from and display on your website.
These APIs also calculate your total rating based on your testimonials. This version gives extra layouts and themes that you can use in your display, as well as more styling options. You can also set up the plugin to send you email notifications for new testimonials.
8. Testimonials Widget
You can use Testimonials Widget in selecting and organizing testimonials for publishing on your website through simple widgets. These testimonials can be accompanied with images or videos, a feature which, of course, your users can use to add a glimpse at their experience with your product or service.
The plugin comes with several display options, and you can easily make your testimonials fit into any of your WordPress themes. Among the display options are transition effects, which include carousel, fade, and slide transitions.
The premium version of the plugin allows you to include the testimonials in RSS feeds, which makes them more dynamic and more quickly updated. You also get to benefit from better selection options, although the basic plugin enables tagging and categorizing.
The plugin's premium version also enables you to add frontend forms for your users to use in submitting their testimonials, as opposed to the basic version's limitation to imported testimonials.
9. Strong Testimonials
All levels of expertise can easily deal with this plugin's shortcodes. The plugin enables you to add frontend forms for testimonial submission and install a star rating system.
Then you can start receiving testimonials in your dashboard along with the users' information, which you can filter and publish however you want. The plugin allows you to customize the forms' fields based on the needs of your business. Captcha Pro, Really Simple Captcha, and reCaptcha are all put there to prevent spams.
There are several navigation options, which are all made simple thanks to the plugin's tagging feature. You can easily sort them in various ways. In terms of display, the plugin gives you grid and masonry layouts, and you can apply slider effects to them.
The content is translation-ready, and that can be done using WPML, Polylang, and WPGlobus. Strong Testimonials also allows you to embed content from Youtube, Twitter, Instagram, and Facebook if you think it can serve as a testimonial.
10. Testimonial Slider
If you're not looking for anything extra-fancy, then you should go with this one. As you can see, it is completely free, and setting it up won't take you any time nor will it require any coding experience.
The plugin provides most if not all of the features that you might need. You can add testimonial submission forms on the frontend that can be edited, added to, and managed on the backend.
The plugin allows you categorize, import, or delete as many testimonials as you wish. From inside your dashboard, you get to customize the display in terms of layout, design, and transition effects, which are all pretty decent and appealing. Besides the slider effect which is the plugin's main theme, there are also carousel effects that you can apply to your testimonials' display. The plugin also comes integrated with Testimonial List View.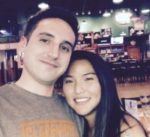 Nathaniell
What's up ladies and dudes! Great to finally meet you, and I hope you enjoyed this post. My name is Nathaniell and I'm the owner of One More Cup of Coffee. I started my first online business in 2010 promoting computer software and now I help newbies start their own businesses. Sign up for my #1 recommended training course and learn how to start your business for FREE!