Company Name: The Legends Network
Costs: $129 + $25/month or $50/month
Rating:
15/100
What Is It
The Legends Network is an MLM company that offers membership to a webinar recording database, a water alkalizer, and detox patches.
Short Review
Two of the three products offered by The Legends Network are downright silly (see below for description). The third is OK, but not worth the amount you pay.
The business opportunity is standard MLM "2 up" structure, so no surprises there.
Product Breakdown
I read a few reviews of The Legends Network and started writing this review as if all they offered was the membership site with access to webinar recordings. That was the only product that any site actually mentioned.
But when I went to the actual TLN webisite, I saw that two others were featured quite prominently: Shu Li and O2 PH.
About O2 PH and Alkalized Water
A water additive with nutrients I could buy into, but when they said that it's going to make my water "wetter", I had to do some digging.
I found out that what they are talking about is called a 'water alkalizer' and basically it changes the PH of your water. Apparently they are not the only MLM company offering this because just about every result for "What is alkalized water" is an article saying don't get scammed by this stuff (watch out for audio autoplay) because it just doesn't work. That's the power of real science . Buy some Tums instead (calcium carbonate = antacid).
Shu Li and Detox Foot Patches
Already suspicious, I started digging into Shu Li. The Legends Network website isn't clear about what it is except that is uses ancient herbs and that it's a Class 1 Medical device. Sounds cool, right?
Well, plenty has also been written about detox foot patches, and the consensus is that they don't work.
Even NPR did an investigation into some other brands, and found that they turn colors when exposed to moisture (No, that's not toxins leaving your body)
The kicker was when I found out what a Class 1 Medical Device was as defined by the FDA. Leading up to this, I thought it was some kind of qualification, like an honor to be classified as "Class 1".

As it turns out, any medical device that is low-risk and doesn't need to be regulated is deemed class 1. Yeah, you read that right. Dental floss is in the same class as Shu Li detox patches.
As far as membership to a website with webinar recordings on MLM success for $25/month? I think that's going to be a really hard sell to someone unless they are a network marketer already and you are promising other things like mentorship.
Opportunity Breakdown
Here's the short version of what's happening the Legends Network compensation plan.
Your first two sales are passed up to your upline, which is why you'll see people refer to this as a "2 up" structure. Your upline makes $50 for each of those two sales. Once those are done with, you start making commissions. You make $80 for each sale.
$30 from each subsequent affiliate sale is also paid to your upline. So as you make $80 for each recruit, and additional $30 is going to your upline. This works to your advantage because as your recruits start recruiting, you will also get those $30 payouts when their recruits start getting recruits.
And now you see why people call this a pyramid scheme.
There are also residual income factors to consider here since members are paying recurring monthly fees. Levels 3-10 is $0.50 (pretty poor payout IMO), and levels 10-15 are $1.
More Details Here
Note: If you would like to see the creator of the video display an epic show of butthurted-ness in the comment section, please view
this review of the Legends Network
Other Comments
There are quite a few positive reviews of The Legends Network out there, no doubt which are trying to recruit you. That's OK I guess if it's working for them. One strange thing I found though, is that these guys seem to be somehow related to DS Domination. 1 video and 2 of 10 results were from guys in DSD. Perhaps it's a coincidence. More proof anyhow that DSD is an MLM.
MLM VS Affiliate Marketing
No one likes recruiting. The most successful recruiters these days anyhow are the ones with websites, who know how to build a brand and get ranked in Google to allow people to find THEM, instead of the other way around.
Whatever your goals, MLM or otherwise, you are going to need a website to make money online.
How do you feel about extra wet water? Let me know in the comments!
Final Review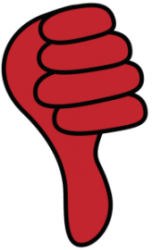 Whatever type of product you decide to promote, it's important to own your own website to grow your business.
Parties only work if you have a network of friends with money in their pockets. Network marketing only works if your friends are interested in joining business opportunities.
With a website you can reach the entire world, and only promote great products to people interested in what you have to say. Plus, you open up doors to multiple streams of revenue like affiliate sales, ad click revenue, paid advertising, and even selling your own digital products.

What's up ladies and dudes! Great to finally meet you, and I hope you enjoyed this post. My name is Nathaniell and I'm the owner of One More Cup of Coffee. I started my first online business in 2010 promoting computer software and now I help newbies start their own businesses. Sign up for
my #1 recommended training course
and learn how to start your business for FREE!

Latest posts by Nathaniell (see all)