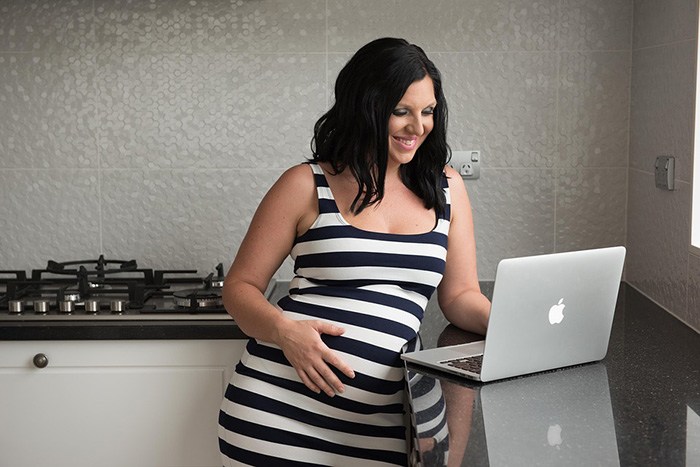 Being a working mom has its own set of challenges and advantages. I'll show the best jobs for moms today who are looking to boost their income potential.
Today's working moms each have their own reasons for joining the workforce. Some want a career of their own and are ambitious and industrious. Then, there are moms who just want their own spending money and a source of their own income.
Others feel a need to contribute to the family income and just want to find a way to make it happen. And still, others just want to earn a few extra bucks. Let's not forget single moms who are in a situation of supporting their children.
Being a working mom isn't easy. You have a 24-hour a day job, 7 days a week already as a mom. Adding a full-time job to that can be a bit grueling.
If the need arises for you to go to work or you just want to, the right job and an accommodating schedule can make the difference in your success and happiness levels. It can mean the difference in having a job that's both rewarding and fulfilling.
In any case, working moms have a lot to consider. They often have to ensure a safe place for their children while they head off to work. The cost of daycare can come into play, taking away some of the much-needed income that was intended for the household budget.
And when mom is home, her job isn't over. She often has to play catch-up on her household duties and take care of her family.
Working moms – I salute you!
What About Skills?
You often have to wear many hats and you find ways to make things work. While you may be apprehensive about entering the job market again because of a gaping hole in your resume or that you aren't up on the latest trends and technology, relax and breathe.
The truth is you are more skilled than you think you are. Let's looks at some of the skills you have developed as a mom:
Teamwork: Kids often have their own ideas of how things should be done. You may also have had differences with your spouse about how to handle certain things. Therein came the art of negotiation and teamwork skills. You often had to give and take and bargain to get things done. The corporate environment is similar. The best work comes from those who are willing to work together to accomplish a task.
Managerial Skills: Well, let's face it. You have to keep your kids in line, right? You've had to lead by example and gently coerce your kids to better behavior. You've shown them how to ride a bike, helped them with homework, and played referee over your kid's disagreements. You've managed a budget, worked within time constraints and tight schedules, and ran a household like a business often does, with different departments, each with its own set of needs. All of this is another example of transferable skills to the workplace.
Organizational Skills and Multitasking: You'd be hard-pressed to efficiently manage a home and achieve the previous tasks we talked about without being an amazing organizer. As a mom, you figured out how to see to your kid's education, plan meals, maintain your home, plan your kid's activities as well as those of the family's as a whole, scheduled doctor's appointments, and so much more. You've become a master multi-tasker through it all. Look through many job listings and you will see the skills of multi-tasking and organizational skills among those that are most desired.
Communication Skills: This is another valued skill in the workplace. People rarely take the time to communicate the old-fashioned way anymore. Very few people really try to communicate well and good communication skills are like gold. As a mom, you've learned the art of good communication. You realize that precise and clear communication is necessary to make things happen.
Dependability: There is rarely anyone more dependable and reliable than a mom. A potential employer looks for an employee they feel they can count on. Moms not only are innately dependable and trustworthy, but they tend to want to prove themselves more than anyone else.
So, now you can see how much you have to offer in the workplace just by the skills you've refined as a mom. Add to that the skills you had before you were a mom. You certainly had them before you devoted yourself to your family.
Make a list of all your skills, think about your interests, and then see if there is a need to get more training to develop other skills you may need for the job you want. Decide if you want a full-time job, a part-time job, one that you can work from home, or one where you can be your own boss.
Before you set out to find a job, you'll also want to figure out what factors are the most important when deciding the type of work you will seek.
Do you want to make the most money you can?
Do you want a job that is flexible for your family's sake?
Do you want a job that will have an understanding boss should an emergency come up at home?
Do you want a job with the same hours your kids are in school?
Would you be able to return to school to learn new skills?
Will you have to pay child care and would you need a higher-paying job to help cover it?
These are all questions you should ask yourself so that you can decide what you want and what is feasible so that you can find a position that you will be happy with.
Best Jobs for Moms
So now that you have an idea of your goals, your skills, and your aspirations, here are just a few ideas of some of the best jobs for moms today. Many of these have flexibility in mind as this is often an important consideration for moms.
Accountants are always needed in the workforce. You can start off working for someone as an assistant until you are able to get schooling to become certified. The best thing is that the arena you choose to work in is flexible, once you're an accountant.
You can work for a corporation, you can work just during tax season or part time, or you can work for yourself in a freelance capacity.
But the hours can be flexible in some cases, which would be great for your home life. It pays well too. A full-time accountant averages $50,000 a year, but you can expect more as you gain experience.
Teaching is often a very attractive job for moms because of the similar schedules their kids have in school. You'd work just a little past when your kids normally are off from school and get all the same holidays and summer off.
You'd have to get a degree for full-fledged teaching, but in many states, you could work as a substitute teacher without a degree.
Degreed Teachers earn around $45,000 a year on average, while Substitute Teachers earn half that.
Real Estate Agents and Appraisers have the potential for high-income, especially real estate agents. I've known many who earn in the six-figure range.
The great thing is that you can often set your own schedule and work one around your family. Your husband can help with the kids on the weekends if you have to get out and show a house. You would need certification for each job, but it's not much and not nearly as much as college.
Both average nearly $50,000 a year in salary, but realtors can earn much more, depending on how much they sell and the commissions they earn.
Dental Hygienists is another great job that offers flexibility for moms. Some jobs are part time but offer similar salaries to other full-time jobs. You'd help patients learn about good oral hygiene and you'd help to clean their teeth and gums.
Most dental hygiene programs only take two years of study and you'd have to get certification once that is complete, but the reward may be worth it.
The upper tier for the salary is $70,000. Even part time salaries can reach $50,000 a year! Can't beat that!
Freelancers have a huge edge in flexibility. Simply put, freelancing is working without a long-term commitment. You would either get assignments on your own or for a company.
Think of it as independent contracting that you can work from your own home. That's a huge plus for working moms!
There are many capacities you can do freelance work. You can do secretarial work, writing, editing, medical transcription, bookkeeping, virtual administration, customer service, graphic artist work, digital web editing, data entry, and still more.
Keep in mind for some of these jobs, you can also do them in a regular capacity as an employee for a company where you could earn a more dependable salary with set hours.
As a freelancer, though, you would set your own hours and essentially, your own pay when you decide how much you would work or which jobs you'd take.
Your salary would be limited by how resourceful you can be, but many in freelancing earn over the halfway mark and still others over $100,000 a year.
There are many more job possibilities to consider including retail associate to cosmetology to nursing to a fitness instructor if you are one who is into keeping in shape.
The key is finding your interest and matching your skill level and desire to get more schooling if needed.
One thing to keep in mind as a working mother is that you have rights. Working mothers tend to face more discrimination than other workers and there are laws to help prevent you from being in situations where you have to choose between work and family.
You can learn about some of them here.
One of the best job opportunities of the decade is working online. The online world is a "wild west" where anyone can start a business regardless of your age, race, education, or background.
The thing that matters most is that you are motivated and persistent. Even total newbies can earn money online by starting a simple website and putting some advertising on it.
I've been working online since 2010. You can learn how to do what I do in just a few weeks, and earning a full time income of over $10,000 per month is absolutely doable with consistent effort!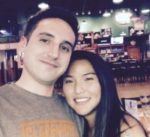 Nathaniell
What's up ladies and dudes! Great to finally meet you, and I hope you enjoyed this post. My name is Nathaniell and I'm the owner of One More Cup of Coffee. I started my first online business in 2010 promoting computer software and now I help newbies start their own businesses. Sign up for my #1 recommended training course and learn how to start your business for FREE!