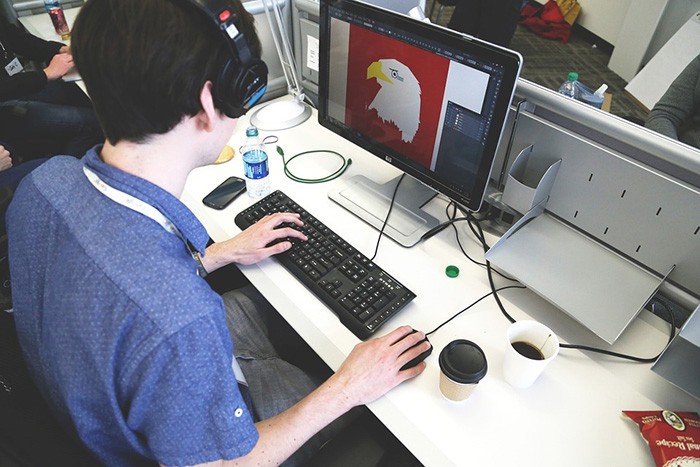 So, you're a graphic designer and you want to know about jobs related to graphic designing. While many people inherently think "graphic designer" as they assume graphic designers do what they were invented to do, the truth is that there are a number of varied jobs for graphic designers.
Let's talk about the basics of what a graphic designer does. They use illustrations, graphics, colors, photos, fonts and words to visually communicate a brand identity of a product or service. They use these tools to create layouts for various forms of media, such as books, posters, websites, magazines, and others.
As stated, as a graphic designer, you are designing the client's brand or at least trying to relay the message of the brand to a targeted audience. You might design logos, business cards, flyers, advertisements, brochures, greeting cards, invitations, and even social media pages.
Your aim is basically to create something that clients instantly associate with a particular service or product. The world in which we live has objects in our everyday life that at some point was designed to appeal to us all in a particular manner.
From the coffee pot we drink our fresh coffee from in the morning to the shirt and pants we wear for the day – these are items that at some point were an idea that was brought to life by a graphic designer's work.
So when you think about the many skills and talents that it takes to bring these ideas to life, it's easy to see that jobs for graphic designers are not constrained to graphic designing alone. There are so many career paths you can take to help you find a niche that is all your own.
THINGS TO CONSIDER
When you break down, many of the jobs that branch off from graphic design fall into two categories: Print and Web Design.
Both areas of expertise have further specializations that are either geared for design work which is meant to appear mostly likely on the product itself or in print advertisements for the product, be it logos, flyers, business cards, etc.
Or, it is meant to appear in web design with the intention of it appearing on the Internet across various sectors, such as web pages, social media, videos or others.
Still, others use both print and web design to further their client's image and brand. With this in mind, this is where it's a good thing for you to figure out what your goals and preferences are.
For instance, many jobs, especially those that involve print design, are worked from the office of a company. On the other hand, many of the web design jobs can probably be worked from home as a freelancer or with a company that allows you to work from home.
WORKING AS A FREELANCER
Most any career in the graphic design niche caters well to the notion of working from home. One huge positive I can think of is that while you opt to specialize in a particular field or two, you can change your options and tailor jobs for yourself as you add more specialties to go for a job you really want.
The thing to remember is that working as a freelancer really means you are in business for yourself. So it's extra important to have all your ducks in a row. You want to be sure you have a fair amount of schooling which is reflected in your skills and levels of expertise.
In those who are most gifted in the area, at times self-study is sufficient in the freelance world, as long as you can deliver what your client desires. In either case, there are many levels of degrees, ranging from associate's degree to a bachelor's or a certificate which requires minimal schooling.
Your time and budget will dictate how far you are able to invest in building your own brand. Whatever route you go, when it's all said and done, it's time to sell your brand identity to show you can sell someone else.
What you want to do is to gather a portfolio of sorts which shows off your work. You'll want around five examples of design work, to begin with. It could be your own business card design, a logo that a friend let you work on, or a website design you have done for someone else.
You just want to be able to prove to your clients that you have experience and the skills necessary to do the work for them.
You also want to invest in your own office, even if it's at home. You need a good computer that will carry you through your work. You want to ensure that various design programs can be downloaded on the platform that you have.
You will also need a good scanner and printer to be able to test print your work to present to your clients. A sketchbook and pen are also essential to quickly be able to sketch ideas when they happen. Later on, you can expand on the ideas at the computer.
Then you need various programs that are must-haves for graphic designers and related job fields. Those programs include:
Adobe Illustrator – creates graphics
Photoshop – edits photographic images and helps with website building
Muse – designs websites without complex coding
InDesign – helps with layouts for books, magazines, and catalogs
The great thing about freelancing is that you can start it while you are still working at your day job.
If you want to specialize and branch off into one of the many graphic design careers out there, here's my list to give you some ideas:
Web Designer
As a web designer, you would be in charge of creating a website, the pages within the website, the layout, and the graphics for the web pages. You would decide its structure and how visitors will navigate the site.
You would decide where this is all placed on the site as well as the flow of it all. You need to know graphic design as well as computer graphics and the latest trends in computer and internet technology. This field has seen huge growth and continues to do so.
A web designer earns around $65,000 a year.
Multimedia Designer
One of the most important aspects of graphic design is multimedia. The multimedia designer is an artist who uses art, design skills, and sound to make video, animated and audio images. A multimedia designer sketches, and draws up plans or models of their designs.
They may design sets, props, costumes and others. A multimedia designer will usually work in television or film production, audio production, animation, set design and other multimedia outlets. This is a competitive field.
Multimedia Designers earn a median salary of $51,000 in the beginning.
Logo Designer
A logo designer does just what it sounds like. They design logos! They sketch symbols and designs with unique colors and shapes that define a company, product, or service. The logo represents the brand identity of the company. When a logo designer designs a logo, it's important to remember that it be something that people instantly can identify with that company. It should be current and relevant as well.
Graphic design firms and advertising agencies employ logo designers. You can also work as a freelancer.
The average yearly income of a logo designer is $48,000 a year.
Creative Art Director
A Creative Art Director oversees a team that produces artwork that is used on billboards, the Internet, magazines, or in television. The creative team can include graphic designers, photographers, artists, copywriters, and the production crew. The art designer sees that each member of the team does their work correctly and on time to ensure customer satisfaction. Much of the creative art director's work is administrative and supervisor capacity, but they still must be experts in graphic design as they can do the work themselves when needed. As a creative art director, you can work for magazines, newspapers, public relations firms, manufacturers, and advertising agencies. You can also work as a freelancer.
The Creative Art Director earns an average yearly salary of $72,000.
Layout Artist
A layout artist designs how images and text will be structured and laid out in an attractive manner, usually for print media. They will do work for flyers, books, newspapers, brochures, posters, and more. The goal is to catch the reader's eye. Layout artists work at advertising agencies, magazines, public relation firms, and newspapers. They also work as freelancers, where there is an even bigger demand.
The beginning salary for a layout artist is around $41,000 a year.
My goal was in getting you to see that while graphic designers often work as graphic designers, many branch off into a specialty or niche after a while. There are jobs I've shown you and much more out there.
The great thing is if you get bored at one thing or find you excel at another, there's no reason you can't switch it up from time to time. Many people do! The goal is to be happy at what you do while making the amount of money you need to be satisfied.
One of the best job opportunities of the decade is working online. The online world is a "wild west" where anyone can start a business regardless of your age, race, education, or background.
The thing that matters most is that you are motivated and persistent. Even total newbies can earn money online by starting a simple website and putting some advertising on it.
I've been working online since 2010. You can learn how to do what I do in just a few weeks, and earning a full time income of over $10,000 per month is absolutely doable with consistent effort!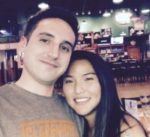 Nathaniell
What's up ladies and dudes! Great to finally meet you, and I hope you enjoyed this post. My name is Nathaniell and I'm the owner of One More Cup of Coffee. I started my first online business in 2010 promoting computer software and now I help newbies start their own businesses. Sign up for my #1 recommended training course and learn how to start your business for FREE!