Social Profimatic is an interesting company and also a concerning one. It pays out in cryptocurrency, even though the rest of the site isn't related to cryptocurrency at all. The website focuses on the idea of this being an automatic payout system, one that thousands of people are earning from every day.
Of course, automated profits is always a concerning claim. The chance to passively earn money with little previous work or experience is simply unrealistic. That begs the question, what is really going on with Social Profimatic? Is the site a complete and total scam? Or is it a legitimate way to earn that is simply oversold?
Tons Of Fake Claims
The first gauge of any site is the way that it is marketed. Manipulative techniques normally mean that the company is trying to hide what they're truly offering. Even if that's not the case, the practice is never an appealing one.
With Social Profimatic, the marketing is just amusing. The site starts out with the idea that 4,000 plus people from 'your country' are making money with the system. That number keeps ticking up as you stay on the page.
The approach is manipulative on so many levels. The site might be tracking the people who join and could even be recording payout information. Even if they are, there's no way that they're feeding that information through to the main page of the website. Besides, the number isn't real. If you open the site in a different browser or on your phone, the count will typically reset.

The site simply uses an algorithm to increase that display number over time. The same thing happens further down the page. I assume that the 'your country' part is meant to say my location, pulled from your IP address, no doubt. It wasn't working correctly when I visited, but it's a manipulative practice either way.
There is also this idea of an instant setup, automatic profits and fast payouts. That combination suggests you're earning money right from the beginning without doing much of anything. How likely is that? Real income methods don't work like this. If the company could passively earn money like that, there would be no need to advertise and get people involved.

I'm also interested by the information that they provide and what they don't cover. For example, their How it Works page provides some details about the system, including the idea that the company is buying and then reselling. Even so, most of the page is devoted to hype and how much money that members can make.

The information about the system itself is very limited and there is no proof about anything that they're doing.
What It Does
I've already highlighted many significant issues with this site. There's one more and it deserves a special mention – how the money is made. Unlike most websites in this field, Social Profimatic is relatively up-front about the income approach. It's just that the idea is made to sound much better than it actually is.
There are two different angles here. The first is that you're automatically earning on the money that you pay the company. Many other cryptocurrency-based sites use a similar angle.
In this case, the company claims to use an 'auto social media marketing system' to consistently earn money. This apparently involves filling social media marketing orders, on the behalf of members. The specific system is described like this:

The idea is viable, to a degree. There are companies that sell this type of service and website owners do sometimes make purchases. The idea isn't particularly effective for ranking a website in search engines, as the social media responses are clearly fake. Even so, you'll often see fake likes and followers on scam sites, as the owners are trying to appear more legitimate.
Social Profimatic apparently uses deposits from members to buy social exposures at wholesale. These are then resold for profit. Through this approach, the company claims to pay 8% return on all investments, paid at 0.33% each hour throughout the day. Withdrawals need to be made in Bitcoin or Litecoin, not in conventional currency.
So, you give them money, they fill orders on your behalf and then give you the profit. What's in it for them? They might earn a cut, but they would need decent profit margins to achieve that.
There's another issue too. Social Profimatic is claiming to offer consistent returns at the same percentage every hour. What kind of company can predict their profit like that? They have no way to know how many sales they're going to get.
Nothing about this makes sense. The claims aren't realistic and there's no way that the site works like the marketing implies.
To make matters worse, it would take time to know whether you're 'earning' anything from the system. The FAQ mentions that the site rounds any income that's shown on the accounts stats page. If you earn less than $0.01, then it won't show. The payments are only 0.33% per hour, so any income would take time to be visible.
Visibility on the site doesn't mean much anyway. You need to be able to withdraw that money. There is a $1 to $5 minimum withdrawal amount, depending on the method of withdrawal. That's not horrible, although the site mentions that they may change these levels at any point.
As the site points out, withdrawal to a cryptocurrency wallet takes time. That's another delay. Your site might be flagged and held for security reasons too.
These factors all add to the lag time between your investment and the final outcome. The end result is that you have to spend a decent amount of time waiting before you know whether you've made income.
Social Profimatic has a recruitment aspect, which I'll talk about shortly. This includes a focus on getting other people to join and deposit money.
The idea means that for a while Social Profimatic will be making money. The company is earning from the new members, along with any deposits that they make. During this time, some members will probably make profits and be able to withdraw their earnings. This lets Social Profimatic keep up appearances and encourages new members to join.
At some point, things will change. As fewer people join, there will be less income to go around. This is normally when companies stop paying.
The end result is simple. Social Profimatic is a scam. Some members may earn initially, but that doesn't change anything. At some point, Social Profimatic is likely to simply close up shop and disappear. When they do that, they'll take everyone's investments with them.
The design also encourages people to make larger and larger investments over time. After all, if you're seeing a guaranteed 8% return on investment, why wouldn't you deposit more? This is where the system gets underhanded.
Some people will end up seeing returns on small deposits, but not on larger ones. Alternatively, they may get some returns on the larger amounts, just not as much as they should. There's also no way to know when the system is going to stop paying.
The Recruitment Angle
Social Profimatic promotes two ways to earn. I've already talked about the first one, which is to invest money and earn 8% return. This pretty much seems like a ponzi at this point.
The other way to earn is through recruitment. If you recruit anyone into the company, you earn 10% commission on their deposits. You also get 3% on the deposits of anyone they refer. Those are lifetime commissions. Social Profimatic claims that they're the key to making a fortune.
This would only ever work if Social Profimatic lived up to its claims. If members could consistently get 8% return on their deposits then yes, you'd have people signing up regularly. Current members would make increasingly large deposits too.
As we've already seen, Social Profimatic doesn't work how it claims to. Most of the money it makes won't come from selling social marketing at all – it will come from the deposits of new members.
This means that the system only works as long as there is a constant stream of people signing up. Once this stops, the whole thing starts to fall apart. Sooner or later, that's exactly what will happen.
Final Thoughts
Social Profimatic uses a very common scam approach and just places it in new packaging. This type of idea has been promoted time and time again. For example, other systems claim to earn a return by trading cryptocurrencies.
The angle doesn't matter. At the end of the day, systems like this will never work. The company probably isn't selling any social media packages at all. They're just taking advantage of the people who join.
The underlying idea is literally just a Ponzi scheme. Social Profimatic tries to cover this up with their focus on social media services, but you'll notice that they provide no proof about what they're selling. You just have to take their word for it.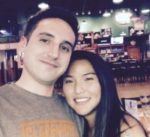 Nathaniell
What's up ladies and dudes! Great to finally meet you, and I hope you enjoyed this post. My name is Nathaniell and I'm the owner of One More Cup of Coffee. I started my first online business in 2010 promoting computer software and now I help newbies start their own businesses. Sign up for my #1 recommended training course and learn how to start your business for FREE!