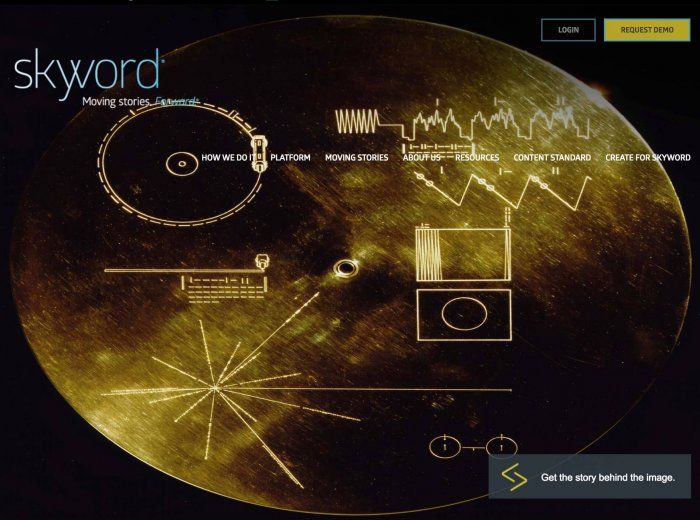 Skyword is a platform that offers software solutions and freelance talent for clients to create and manage their branding and content strategy. Their niche is storytelling, branding and content creation according to specific parameters defined by the client. If you don't have the requisite work experience already, you are not going to get an opportunity on this platform as it is for experienced creatives with a strong portfolio.
GENERAL LOOK OF WEBSITE
The website is clean and simple with styling that reminds me of Leonardo da Vinci in terms of images and colours. The Landing page is geared to employers but also speaks to freelancers as it tells the story of how the platform works.
Were you Successful Landing a Job in your Trial Period (one month)?
No, I was not even able to access the 'Program' listings which allow you to view the various clients and their needs as well as being the vehicle used to submit an idea or respond to an invitation. The sample profiles of some of their writers show freelancers with extensive experience in content creation for known national/international brands and Fortune 500 companies.
How was the User Experience?
After looking at 5+ freelancing websites you begin to understand that the landing page or homepage is geared to clients, not freelancers. Some sites are better than others at directing those who wish to provide content to the right place. Skyword is one of the more obvious sites as there is a menu button on the top right which says 'Create for Skyword' which takes you to the section for content creators (freelancers) which include writers, videographers, photographers and designers. To register,  simply click the 'Get Started' button.
When I logged in the second time, I had to mark my computer as trusted which resulted in a code being sent to my mobile that was necessary to login—moderate overkill in terms of security.
When I first joined there was a link to 'Read the Getting Started Guide' that wouldn't open the three times I tried. On my last attempt, it sent me to the Zendesk guide sign up page (noting there was a free 30-day trial which, I'm assuming, would then become a paid membership) but a note at the top said that the help center at Skyword was no longer available. Moderately frustrating.
There is a learning center available now; however, the overwhelming message that needs to be out there is that unless you are able to access the 'Programs' you are unable to see client projects, bid for or accept work or submit ideas.
How was the Mobile Platform?
The content for the mobile platform is the same but the use of the drop down menu make it less obvious for creators/freelancers as the link is the last item in the drop down menu or at the very bottom of the home page. The text also floats around on the page when you scroll.
What Type of Verifications were Needed to Get Started?
Email, password, name, country and city
Photo: required
Bio: minimum 150 words
Social Networks: Facebook, Pinterest, LinkedIn, Instagram, Vimeo, Youtube and Other
NOTE: Twitter is the first one asked for and is mandatory
You can also add a website, blog or online profile/portfolio.
The next part of the profile is for work samples and resume information:
Writers must add at least three works samples. In most cases, if you use a URL a photo will be shown. You can choose to use it or not (recommended to make your profile more interesting). You can also add work samples via PDF.
Experience: (work) includes start and end dates and a website
Regional experience: Where you live
Education: certification and dates
Equipment: relevant to your expertise (camera, camcorder, AV, computer, lighting, software)
Certifications: (name of cert, granting authority, year and description)
Organizations: (name, position held, date)
How Long did it Take to Set Up a Profile?
It took me 90 minutes to set up a profile and I had all the information available so I wasn't spending time searching for work samples or employment dates in my files.
HINT: Have an ongoing document and/or file that has ALL your information, links to social networks, work history, URL and PDF work samples, a long and short bio, education and certifications (with dates) and a few sample articles. This saves a lot of time if you plan on joining a few different platforms.
What Types of Jobs were Available?
Skyword has various 'Programs' that you can join or be invited to join. Writers are heavily encouraged to keep their profile up to date as the platform searches through profiles to match content (your profile and work samples) to available 'Programs' which you will be invited to join.
Alternatively, you can also join 'Programs' that are accepting applications–which was one Program in my trial period and beyond which makes it difficult to get a real sense of how the process works. That one program was named 'Anthem' which was related to health care articles. There have never been any other Programs available for me to view.
NOTE: The link to join programs on your dashboard page is only visible if you are INVITED or if they are accepting applications. Once you join a program you can also submit ideas but you must join a program first.
Was there Competition? Regular Work?
I am not sure if there was competition or regular work as it is not visible. Seeing as there was only one 'Program' accepting applications in the trial period (plus an additional check back 68 days later), I'd say there is either very limited work available or it is highly specialized.
What was the Range of Job Rates Available?
Again, it is difficult to determine as you can't really see the Programs unless you have been invited or if they are accepting applications. By looking at their website, I'd say that the type of work is content-driven by their proprietary software and the teams that clients can create using Skyword freelancers.
OVERALL COMMUNICATION & CLIENT EXPERIENCE
Were you Able to Find and Complete a Job in a Reasonable Amount of Time?
No. I couldn't see any jobs or clients and was not invited to submit to a Program.
If so, Was the Price per Hour or Fixed Price Worth the Time/Money?
I don't know because the payment structure isn't visible unless you are responding to an invitation. The only price I ever saw mentioned was on a help page and it showed an invitation to create content for $125 but did not give specifics on the word count.
Commission Structure
There is no fee and no commission charged for contributors on Skyword.
Membership Options
There is no fee for contributors to join Skyword.
What were the Payment Options?
When your content is approved by the Program Manager, the funds are deposited in your account. Freelancers are paid out twice per month via PayPal.
Personal Experience: Did You Get Paid?
I was not able to secure a job in the trial period so I was not paid.
Could You Make a Full-Time Income with This Website?
If you had extensive branding and content creation experience with Fortune 500 companies you could likely do quite well on Skyword but again, it begs the question that, if you had that type of work in your portfolio and contacts in the industry, you likely wouldn't need to use a platform like Skyword. However, if you were able to get on a Program with a client who liked your work, you might be able to build a rapport and get regular work depending on their content and branding needs. If you could do this with 2-4 clients, you'd probably be able to make a full-time income.
Would This be Good for Part-Time Work?
I think this platform is more suitable for part-time work as it would take significant time to get established and create a portfolio of relevant work samples so you'd be invited to join more client Programs.
PROS, CONS, + UNIQUE ASPECTS OF SKYWORD
What Made This Website Unique?
Clients create 'Programs' which outline the type of content and the subject they are looking for—not just one project but their overall content needs and goals. Clients can also include style guides, word counts etc. When you submit work, the Skyword software will evaluate your content before submitting to the client for SEO, readability (spelling, grammar, punctuation) and will create a Content Score Card, based on the parameters set by the client. The entire team (writers, editors, designers, client) can collaborate using the Skyword software platform.
Freelancers can also contribute ideas once they are accepted to a Program which the client can accept or decline.
What Were the Good and Bad Points of This Platform?
GOOD
Skyword is an international platform so there is potential to access many clients (though it's hard to determine this without being accepted into a Program).
When writing for a client, the parameters are clearly set out and your work will be checked using Skyword's software according to the client's standards before submitting.
Payment is bi-monthly through PayPal.
Skyword has a helpful blog for freelancers.
There are no membership fees or commissions charged to contributors.
Skyword specializes in storytelling, content creation and branding which, in theory, would cultivate a group of freelancers and clients with those specific needs. Working within a clearly defined niche market may  lead to better jobs with key clients and less time wasted trolling though pages of unsuitable job opportunities.
BAD
It is difficult to get traction on Skyword unless you have significant experience and great work samples in branding and content creation.
Without being invited to join any Programs, it is difficult to get a sense of the size and scope of the clients.
Setting up my profile took 90 minutes which is more time consuming than most sites.
There is no feedback on WHY you may not be getting any invitations, only a generic help section that encourages you to keep updating your profile.
WOULD I RECOMMEND THIS WEBSITE FOR FREELANCE WRITERS?
General Opinion Based on Your Experience
Skyword is a platform that offers software solutions and freelance talent for clients to create and manage their branding and content strategy on an ongoing basis. Their needs are very specific and if you don't have the requisite work experience already, you are not going to get an opportunity on this platform.
Would You Recommend this Website? Why?
I would recommend Skyword only for creative freelancers who specialize in branding, content creation and storytelling. If you are accepted to a Program, it seems as if the work would be fairly straightforward with clearly laid out expectations in terms of style, content, word count and tone. For the average writer, I would not recommend wasting time on this platform as it seems that there are very few Programs that allow freelancers to join without an invitation.
What Type of Writer is This Website Best Suited For?
Skyword is ideal for an experienced creative writer with extensive branding and content creation experience and the work samples to prove it.
As a writer, you have an in-demand talent that can be used to earn you TONS of money online. You can earn money freelance writing, for sure, but it's still just trading dollars for hours. Personally, I recommend starting your own website! Information is the currency of the internet, so why not leverage your talents to build yourself a serious online income! Learn how to create your own blog-style website and make money through advertising.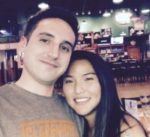 Nathaniell
What's up ladies and dudes! Great to finally meet you, and I hope you enjoyed this post. My name is Nathaniell and I'm the owner of One More Cup of Coffee. I started my first online business in 2010 promoting computer software and now I help newbies start their own businesses. Sign up for my #1 recommended training course and learn how to start your business for FREE!