About SiteGround
SiteGround is an interesting hosting company with a number of core values at the heart of their business. Through the delivery of these core values, SiteGround provides innovative hosting solutions within a highly competitive pricing structure. With over 800,000 domain names hosted worldwide as well as 5 data centers spread across 3 continents, SiteGround has a commitment to open source technologies.
What Makes SiteGround Unique?
A number of things make SiteGround unique. First of all, the company has a clearly visible mission statement and a set of core values. That might not seem like much, but after using hosting companies for 15 years, this is both encouraging and reassuring.
SiteGround has made two crucial commitments. First, they support open source architecture. Second, they develop their own technology to support and enhance their service.
The company has also taken a broader view with regards to web hosting. While their competitors only focus on shared hosting and WordPress hosting, SiteGround has specialist apps for Joomla, Prestashop and several other solutions.
Siteground is also only one of threerecommended by WordPress.org companies, which means they're doing something right!!
SiteGround Online Reputation
Some of this company's competitors have distinctly mixed reputations and some rather dubious, too-good-to-be-true customer reviews. SiteGround, on the other hand, has managed to maintain solid four and five-star reviews across many of the leading hosting review websites.
WhoIsHostingThis.com gives SiteGround a staggering 4.8-stars based on 1,314 reviews. Out of this review base, fewer than 40 give the company lower than 3 stars. SiteGround draws consistently high praise for excellent uptime and customer support.
The majority of SiteGround customers offer highly positive, 5-star reviews. The only real negative reviews that I've seen concern the SiteGround basic shared hosting plan, which offers the ability to host just one domain. However, the same can be said of many other hosting companies like Fatcow or Bluehost.
Types of Hosting Offered By SiteGround
SiteGround has one of the most intuitive and openly scalable selections of hosting plans available. Their pricing structure is incredibly competitive, with Shared Hosting and dedicated WordPress Hosting both starting at $3.95 per month.
All Shared Hosting plans come with a very impressive set of free essential features. These include:
Daily Website Backup
SSL Security Certificates
Setup and Transfer
Website Builder
SSD Storage
The daily backups are an especially nice feature: I can't think of another basic shared hosting plan that offers this. Also, the SSL security certificates and instant setup are perfect for newcomers to website hosting. In my opinion, this is the best shared hosting option currently available.
SiteGround customers also get access to the company's drag-and-drop website builder. This allows even a novice user to have a live website within a few hours. On top of this, SiteGround has excellent free templates and a fantastic user interface. I'd rate it higher than the one provided by GoDaddy.
StartUp ($3.95/mo)
1 Website
10GB Storage
10,000 visits each month
Essential Features
GrowBig ($5.95/mo)
Unlimited Websites
20GB Storage
25,000 visits each month
Essential Features
Premium Features (include Priority Technical Support, 30 backup copies of your website and SuperCacher Speed Booster)
GoGeek ($11.95/mo)
Unlimited Websites
30GB Storage
100,000 visits each month
Essential Features
Premium Features
Geeky Advanced Features (these include fewer accounts on each server for greater speed as well as WordPress and Joomla staging, which let you test websites before they go live)
WordPress Hosting (From $3.95/mo)
SiteGround's WordPress Hosting is highly recommended. I always recommend going for WordPress optimized hosting. It's still cheap, but a step above the very basic shared hosting plans.
The pricing and features are exactly the same as those of their Shared Hosting. This sets SiteGround apart from other hosting companies like 1&1, which charge a premium for hosting WordPress sites but don't offer any of the superior additional features.
SiteGround customers gain access to the company's WordPress theme library, which features an impressively large selection of free themes. If you're new to WordPress, there's an extensive library of high-quality video tutorials to help guide you through the process of creating your first website. SiteGround's managed services are excellent as well.
StartUp ($3.95/mo)
1 Website
10GB Storage
10,000 visits each month
Essential Features (include Free App Installs, cPanel and Website Transfer)
GrowBig ($5.95)
Unlimited Websites
20GB Storage
25,000 visits each month
Essential Features
Premium Features (include Priority Support, SuperCacher for faster load times and 30 backup copies of your website)
GoGeek ($11.95)
Unlimited Websites
30GB Storage
100,000 visits each month
Essential Features
Premium Features
Advanced Geek Features (include fewer websites on each server for faster load times and WordPress staging)
With shared hosting, I typically recommend starting off with something above the basic plan. However, with WordPress optimized hosting, I think you can start with the most basic plan, and grow into your hosting needs. That being said, 10k visits per month isn't much, so if you are diligent in building your business, expect to grow out of that pretty fast.
VPS Servers
SiteGround does not offer VPS servers–the company finds them unreliable and outdated. Instead, they offer cloud server hosting. This was news to me, but because they are so confident in their decision to not include VPS, I'm doing more research on cloud hosting and how it differs. My websites are still on VPS!
Cloud Hosting (From $80.00/mo)
SiteGround offers high-end cloud hosting without any fancy marketing tricks or false promises. Their cloud servers are perfect for websites with high levels of monthly traffic.
SiteGround's managed service features are superior as well. The servers are reliable and have an outstanding reputation.
The pricing for SiteGround's Cloud Hosting is expensive compared to that of companies like iPage, but cheap compared to other companies like WP Engine, which would have a similar price to the options below, but only allow for one website! Though price is not always an indication of quality, in this case, the heftier price tag  on SiteGround gets you a high-level, highly scalable, fully managed service with an outstanding reputation.
Entry ($80.00/mo)
2 Core CPU
4GB RAM
40GB SSD Storage
1TB Data Transfer
Business ($120.00/mo)
3 Core CPU
6GB RAM
60GB SSD Storage
5TB Data Transfers
Business Plus ($160.00/mo)
4 Core CPU
8GB RAM
80GB SSD Storage
5TB Data Transfers
Super Power ($240.00/mo)
8 Core CPU
10GB RAM
120GB SSD Storage
5TB Data Transfers
SiteGround Servers
Here's yet another thing that sets SiteGround apart from the competition: They have data centers in Europe, Asia and the USA. This means that your websites will work at the optimal speed wherever your visitors are based.
SiteGround has built their entire platform on leading server technology in high-level data centers. Not only that, they have of the best security available. After you read the SiteGround security plan, you may well imagine your websites being live long after the world has ended.
Features and Tools Offered
Here's where SiteGround truly distinguishes itself from the competition.
There are no gimmicks. No promises of AdWords vouchers or free domains where you pay twice the market value at renewal time.
As far as I can tell, SiteGround just gives you a host of extremely useful features. These include SuperCacher, which SiteGround developed exclusively for their customers. It's one of their major USP's, allowing your web pages to load even faster despite being on a shared hosting platform.
As I mentioned earlier, SiteGround's list of WordPress features is extensive and impressive. As far as I know, they're the best in the budget hosting price range.
Their excellent website builder tops GoDaddy's in my opinion! Personally, I always use WordPress to build my websites, but if you are confident that you don't want to use WordPress in your daily route, SiteGround's custom builder could work for you. If you plant to possibly move from SiteGround in the future, stick with WP though. It's easier to move your site down the road.
Cancellation policies
All hosting plans come with 30-day cancellation and full money-back guarantee. You can activate it easily through your control panel.
Customer Service Review
SiteGround's customer service is, in a word, excellent: They get 5-star reviews from numerous customer review websites on a regular basis. Out of all the budget hosting companies that I've researched, this is the only one that doesn't have a mixed reputation.
The live support feature has been carefully thought out. Where other hosting companies have failed, SiteGround seems to have succeeded. When using chat support, I didn't question my own existence or start to wonder if I was chatting with a robot.
Every member of the support team has visible statistics relating to their performance. You can clearly see a picture of whomever you're speaking to. Under their picture, you can see how long they've worked for SiteGround, how many people they've assisted and their score based on a 5-star rating system.
Who Is The Ideal Customer For SiteGround?
If you're new to WordPress and looking for a high-quality hosting package, you should consider SiteGround. They provide a clear pricing structure and excellent customer support. Siteground is a great example of how a focused service can offer one simple product at a great price, with excellent quality. Unlike some companies which try to do everything, including business building advice, SEO packages, domain registrars, etc, SiteGround just offers fast, reliable hosting.
This company has a great reputation for a reason. Even if you have no technical expertise at all, they can give you a live website with the least amount of fuss.
SiteGround Final Verdict
Out of every budget hosting company that I've researched, SiteGround has impressed me the most. Their technical support is excellent. Their shared hosting is very good.
SiteGround's WordPress Hosting options are some of the best on the market today, and the tutorial videos are extremely helpful for getting set up. Plus, if you opt for hte managed WordPress hosting, then your online business management will be at least somewhat easier (though I still recommend learning WordPress basics so you can troubleshoot the easy stuff.
SiteGround is definitely one of my top 10 favorite web hosting services I've checked out so far.
My all-time favorite host is Kinsta. They are pricey, but freakin' fast fast and the support is rock-solid. The STARTER plan is great for one website, but I recommend the BUSINESS 1 if you want to build multiple websites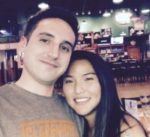 Nathaniell
What's up ladies and dudes! Great to finally meet you, and I hope you enjoyed this post. My name is Nathaniell and I'm the owner of One More Cup of Coffee. I started my first online business in 2010 promoting computer software and now I help newbies start their own businesses. Sign up for my #1 recommended training course and learn how to start your business for FREE!