Lately since I've had a son, my work schedule has been all over the place. I was just getting a nice schedule down in a push to be more productive and efficient, but lately I have no idea what I'm doing any single day. It's different every day.
Though it's hectic and unhealthy long term, for me and for my business, it's nice that I can shift things around to fit my life, instead of the opposite.
Why Doing Shifting My Work Schedule Is Important To Me
I planned for this. I had a 9-month runway to set my business up so it could run relatively on autopilot while I was busy with the new baby and taking care of my wife after giving birth.
What's crazy is that even with all that prep, I was still insanely busy.
Though it was a stressful time, it was way less stressful thanks to the ability to run my business from home and work during any hour of the day. Baby up until 10? I can work from 10-12. Baby wakes up at 4? My wife can take the morning shift while I get some blogging done and pay my writers with a fresh cup of coffee.
It's been a real life saver to have this flexibility in my schedule.
Family Before Work Is A Lifetime Goal
The world is a busy place, and there are many warning stories from entrepreneurs of that past that you cannot buy yourself happiness. At the end of your life, when you look back, will you be happy that you made a million dollars in your business, or that you had a happy family who loves you?
Pretty obvious that it's the second. I don't want to make that mistake.
I'm pretty obsessive about my business. I think about it all the time. I hate when I don't meet goals. I want to make more money each year. I want to have a better brand. I want. I want. I want. There's never ending wants in my list of business goals.
I realize that my goals for my business will never end. I also realize that time with my family can never be replaced. What do I care about more – adding a couple more blog posts to my blog, or spending an hour walking with my wife and son?
The answer is obvious.
When I look back on my life I want to know that I spent time on the things that mattered, and not that I won some invisible contest of having a popular blog online.
I Can Still Get Work Done, Even If It's A Lower Priority
I'm not saying that I plan to give up on everything related to my business. In fact, the opposite is true! It's never been more important to have a reliable income to support my family.
All that I mean is that my family can take priority. I like to walk when it's sunny and bright. I like to walk after dinner. So the perfect time to go for a walk with my wife is in the evening. Rather than try to squeeze out another hour of work at the end of the day, I can take a break, cook dinner, eat, then go for a walk (about 2-3 hours total), then get back to work in the evening if I need to.
Shifting my work schedule around my family activities is about prioritizing them above work.
What's The Lesson Here?
You don't have to give up work to spend more time with your family. In fact, you can't give up completely if you want to keep running your business. However, you can choose when you want to put in the hours to build and maintain your business. Contrast that with your typical 9-5 job where there's absolutely no flexibility at all in your schedule (or very little).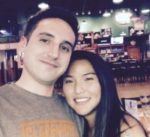 Nathaniell
What's up ladies and dudes! Great to finally meet you, and I hope you enjoyed this post. My name is Nathaniell and I'm the owner of One More Cup of Coffee. I started my first online business in 2010 promoting computer software and now I help newbies start their own businesses. Sign up for my #1 recommended training course and learn how to start your business for FREE!