Introduction
Why Running The Heater All Night Is Important To Me
Honestly, I've worked my ass off on my affiliate blogs for 10 years now and I'm ready to start enjoying some of the fruits of my labor. I'm a pretty frugal guy, and have spent many years debating with myself whether something was worth the money or not, especially with regards to utilities.
I've always tried to water my lawn with exactly the right amount of water. I'd only turn on the air conditioner on after 3pm in the summer and I'd turn the heater off at around 9PM at night. Turning off all the lights in rooms where I'm not at was a must.
Nowadays, I realize that the difference of adding $100 or $200 to my monthly utilities bill isn't as big of a deal. Part of making money is spending money.
Especially now, with the birth of my son, I love the fact that I can sat "screw it", and run the heater all night even if it'll add $500 to my utility bill for January. I've got the money. I know a lot of people don't, and do not have the luxury to pull a move like that.
Many people reading this will think it's not a big deal to use utilities constantly to maintain a perfect house temperature for comfort. However, the vast majority of people around the world don't have that option as a luxury, even if the USA.
My point is that I recognize that the freedom to use energy when I really don't need it, is a real luxury, and I appreciate it.
On top of that, I'm proud that I have the money to take care of my wife and son and make them comfortable. TBH, if it was me, I'd still be living the pauper lifestyle, saving money, and buying more bitcoin.
Spending Money Where It Matters
I don't have infinite money. I wish I did. But I don't. I think most (all) people are in the same situation. So we all have to make choices.
Choosing where to spend your money is not just about things you want to consume, it's also about planning for the future. Money can do a lot of things, so there's a lot to consider. What should you do with your money?
Well, I am a bit neurotic about the future and having stable income, which I think stems from my $4,000 savings floor (described below) I carried around with me for 10 years. That's to say I spend most of my money saving, investing, or re-investing in the business. I'm pretty frugal by nature
So when I decide to spend money, I spend it on the things I truly care about. I love to buy high quality ribeye steaks. I don't blink an eye when I spend $20 on a rare bottle of beer. If I need new tool to fix something at the house, why borrow when you can buy and have it on hand for next time. I can't get out of Home Depot with less than a $100 bill.
Letting my newborn son sleep comfortably – which then allows me to get at least 3-4 hours of sleep per night – is just one of those things that I care about right now, and it's nice to spend money where it matters most.
Tired of Being Frugal 24/7
I moved out of my home when I was 18 and had $4,000 in the bank account. I knew that four grand was my life savings at that point, and if it ran out, it ran out. I could not let myself waste that money frivolously, so I turned into a super frugal person over the next two decades.
I've got some funny (sad-funny) stories about my frugality.
When I was 19, I after I finished a tube of toothpaste, I'd grab a pair of scissors and cut open the tube so that I could scrape out the inside and get more mileage. I could probably get an extra week out of it that way. The toothpaste was low priority. I was saving money for bus tickets to travel.
On one of those travel adventures, I bought a multi-city bus ticket that went from Prague, to London, to Madrid, to Amsterdam, and back. It was a looooooong bus ride and this was before smartphones so I was bored as hell. Because I spent all my money on the ticket, I didn't have enough money for food.
Sure, I had that $4k in the bank, but I was so paranoid about spending it that I decided in my mind that I didn't need to eat much for the week.
So as part of my packing for the trip, I packed two large loaves of Czech rye bread. That's all I ate for two weeks. One loaf per week (pretty much). I was traveling and did want to experience the cities, so I allowed myself one restaurant meal per city, and even then, I only ordered an appetizer.
Actually, I think I ate a single pot cookie in Amsterdam.
If that wasn't crazy enough, one time I took a trip from Germany to Porto to Lisbon, then the Azores. At the time, you could buy a multi-city plane ticket, but I figured out that I could save $200 by booking my own flights individually rather than through one company.
The only (massive) downside to that is that I had to manage my own layover times, and this meant that I had a 30+ hour layover between some cities. I was too paranoid to get out into the city and miss my flights, so I just hung out at the airport for the day. With only a single book (Jack Keroac On The Road) and an MP3 player with about 200 songs, I was more bored than any other time in my life.
Remember, I wasn't spending money on beer or food. I was just sitting my ass in an airport waiting for my flight. For 30 hours. I'm still traumatized. (side note, I didn't know there were airport lounges with free food and drinks)
All of those stories are to shed light on how frugal I've been over the years, and it's nice to finally start shedding some of those habits and enjoy the finer things in life like eating every day lol.
What's The Lesson Here?
You might not think it's a big deal to run the heater all night. It's a pretty common thing I think – to use AC and heat whenever you want. For me, having lived a life of frugality, I really do feel like it's a luxury to "waste" money on pure comfort.
When you get your business up and running and have 10 years behind you, then you'll start to find little luxuries you had never considered before. What do you think that would be? Going out to a restaurant more than once a week? Buying trinkets at the store you know you'll never use? Buying movies instead of renting them?
There's lots to think about and wish for, and it's all possible with a steady income stream coming in from your affiliate blog.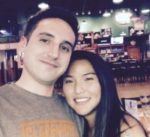 Nathaniell
What's up ladies and dudes! Great to finally meet you, and I hope you enjoyed this post. My name is Nathaniell and I'm the owner of One More Cup of Coffee. I started my first online business in 2010 promoting computer software and now I help newbies start their own businesses. Sign up for my #1 recommended training course and learn how to start your business for FREE!