You never know what's going to come up out of the blue. I don't know if it's because I have the ability to shift things around or what, but I often find that stuff comes up and I have no choice but to leave the computer for an hour or two and run some errants.
Today, I had to rush out to UPS to fax over some health insurance documents before a deadline. What would someone else have done in this situation? Maybe bosses are more flexible than I think, or maybe you can fax stuff on Saturdays and I don't realize it.
Either way, I was happy to get these docs out today and hopefully all his health insurance stuff goes through OK.
Why Doing Running Emergency Errands Is Important To Me
When important stuff comes up, I like to get it done right away. I hate thinking about stuff over the course of a couple days or week because to be honest, I often forget.
That means when I have something to do I get it done. At least in the IRL world. Maybe it's not so much that it "has to" get done. Maybe it's that I'm looking for an excuse to get out of the computer chair for a bit and go for a drive while I listen to a podcast.
Having One Head Of Household With Free Time Helps
Whenever something comes up where we have to go into the city to get it done, that's my arena. Need to return Amazon packages? That's me. Need to pick up a marriage or birth certificate? That's me too. Grocery shopping. Picking up dinner. Getting diapers at the last minute. Dropping something off at a friends house.
I have time for it all.
Sometimes it gets to be a bit much and I actually miss out on getting work done, but most of the time I'm happy to take the time off work. It's an excuse to get out of the house, and it reminds me that eventually I'd like even more freedom from work.
Gotta keep working on that Rich Dad philosophy of building a business, not a job that I own.
Sometimes It's Real Emergencies
One time my grandpa had a heart attack and I needed to be available for them at the hospital. One time my wife (then girlfriend) lost her dog and I had to go help her find the pooch. Another time my mom needed some hay unloaded last minute.
These are real emergencies that happened.
You know what? Nothing in my business was that pressing to get done. I could always push off work to the next day, and prioritize work ahead of things like hobbies to get the work done at a later date.
When real emergencies come up, my business keeps making money. That's the power of running an online blog. Nobody is waiting for instructions. Nobody needs a key to lock up. I don't need to ask anyone permission for the day off, or take vacation time, or miss a day of paid work.
What's The Lesson Here?
Being able to run errands and take care of emergencies really is a small luxury of life. Though I like to highlight the fun stuff like cooking steaks and making beer, being able to take care of my responsibilities on my own terms is a pretty cool thing to recognize about working for yourself from home as well..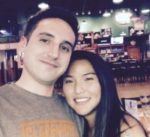 Nathaniell
What's up ladies and dudes! Great to finally meet you, and I hope you enjoyed this post. My name is Nathaniell and I'm the owner of One More Cup of Coffee. I started my first online business in 2010 promoting computer software and now I help newbies start their own businesses. Sign up for my #1 recommended training course and learn how to start your business for FREE!