About Power Up Hosting
Based in LA, Power Up Hosting has a local feel and global reach. They offer one of the cheapest managed WordPress hosting plans you will find. For only $9.95 per month, you can let the experts manage your WordPress sites, while you concentrate on being creative.
Managed WordPress hosting for $9.95 per month is impressive. What impresses me more is unlimited SSD storage, bandwidth, and websites. You also get a guaranteed 1GB RAM, providing enterprise-class managed WordPress hosting at low prices.
What Makes Power Up Hosting Unique?
One unique feature of Power Up Hosting is their low prices for managed WordPress hosting. It's unlikely that you'll find a cheaper option since managed WP hosting can range from $20 to $250/month. When you consider that everything is unlimited, including the number of websites that you can host, this is one of the best deals in town.
All VPS plans are affordable and come with a free Windows license. For under $10 a month, you can have a powerful VPS running a familiar Windows desktop environment. The server technology, specifications, and configurations deployed by Power Up Hosting are second the none.
Power Up Hosting Online Reputation
Unfortunately, Power Up Hosting flies under the radar when it comes to customer feedback. The Power Up Hosting Facebook page only has 60 positive customer reviews. It's probably just because this is a small company compared to more well known ones like SiteGround
On HostingAdvice.com, Power Up Hosting scores 4.3 out of 5 from 176 customer reviews, with high scores for reliability and support. On other review sites, Power Up Hosting scores well for customer satisfaction, server uptime, overall value, and support. Another great company to check out with a good reputation is HostingSource.
You will not find any confusing price plans or a "cheap now, expensive later" trap. Power Up Hosting has fast and reliable hosting that can be paid for on a monthly or annual basis.
As for the features, everything is unlimited. Shared hosting comes with no bandwidth or storage restrictions. You can host as many websites as you like with as many email accounts and subdomains as you can think of. Dreamhost has a similar setup in their simple pricing structure without tiers.
All shared hosting is deployed across a network of Cloud Linux servers that have been specially configured. A common issue with shared hosting is server lag or even downtime, typically due to the servers being loaded with too many websites. Power Up Hosting uses load balanced servers to equally distribute bandwidth across the entire network.
The shared hosting plan has been developed with high-end websites in mind. Everything you need to manage and grow your website is available, without any of the gimmicks, such as free domain names or SEO solutions. What you get with shared hosting is fast page load times for WordPress sites. Your websites are stored on multiple SSD servers, giving you rapid response times from any location in the world.
Managed WordPress Hosting ($9.95/mo.)
The managed WordPress hosting includes unlimited storage and bandwidth across unlimited domain names. As with other plans from Power Up Hosting, your websites will be hosted on an ultra-fast server network. These plans start at just $9.95 per month. If you're looking for a managed WordPress plan that delivers tremendous value, I think we have a contender.
All accounts come with cPanel as standard and the ability to host as many WordPress sites as you can imagine. You will also receive a guaranteed 1GB RAM across a single core CPU, with all servers being load balanced and deployed across multiple locations.
All updates and security patches are automated. This approach to hosting means your website should never go down or slow down. If the value is your biggest consideration, Power Up Hosting managed WordPress plans deserve your consideration.
VPS (From $15/mo.)
You will find a choice of Windows or Linux based VPS. As an operating system for VPS, Linux has several advantages. Linux does not require a license, which typically results in lower monthly prices. The drawback is that Linux can be confusing for novices. If you're new to VPS and have never used Linux, it's recommended that you use a VPS with Windows already installed, to give you a familiar environment to work from.
Power Up Hosting is one of a small number of hosting companies offering Windows VPS at the same price as Linux VPS. Whether you want Linux or Windows, you can expect a lower price than the options available from most other hosting companies.
All VPS hosting is backed by terrific technology and infrastructure that utilize RDP and SSD storage. The servers are extremely fast and reliable and Power Up Hosting is currently expanding their server network. Current VPS locations include the US and Europe. You can pay for VPS plans annually or monthly, with no long-term commitment necessary. The prices they offer are very competitive compared to other hosts with similar storage and data capacities.
SSD 1 ($15/mo.) 1 CPU, 20GB SSD Storage, 1GB RAM, and Unlimited Bandwidth
SSD 2 ($30/mo.) 2 CPU, 20GB SSD Storage, 2GB RAM, and Unlimited Bandwidth
SSD 3 ($45/mo.) 3 CPU, 30GB SSD Storage, 3GB RAM, and Unlimited Bandwidth
SSD 4 ($60/mo.) 4 CPU, 30GB SSD Storage, 4GB RAM, and Unlimited Bandwidth
SSD 5 ($75/mo.) 5 CPU, 40GB SSD Storage, 5GB RAM, and Unlimited Bandwidth
SSD 6 ($90/mo.) 6 CPU, 40GB SSD Storage, 6GB RAM, and Unlimited Bandwidth
SSD 7 ($105/mo.) 7 CPU, 50GB SSD Storage, 7GB RAM, and Unlimited Bandwidth
SSD 8 ($120/mo.) 8 CPU, 50GB SSD Storage, 8GB RAM, and Unlimited Bandwidth
Proxies
Most people are unaware of what proxies are and how they work. Chances are that you may need one in the future. Basically, a proxy is a physical internet address that sits in another place than your current computer location. Every WIFI connection has a unique address and marketers sometimes manipulate those addresses to get the best marketing results, which is the benefit of using a proxy for your WordPress site. Personally, I don't do any funny stuff like that, but some people do spoof their IP to make it seem like their website is more popular than it is in order to boost results in search engines.
With Power Up Hosting, you can find dedicated proxies starting at $23 per month. Before purchasing a proxy, I would recommend learning more about how they'll benefit your business. It's good to see a hosting company providing these types of tools to help with the marketing process.
Power Up Hosting Cancellations
Power Up Hosting offers a 30-day money back guarantee. The refund covers the cost of hosting and will not include a refund for domain names or add-on services.
Power Up Hosting Customer Service Reviews
When compiling a customer service review, I normally start with online comments from existing customers. Unfortunately, Power Up Hosting does not have a lot of customer reviews available online.
From what I can find on Facebook, Power Up Hosting customers are satisfied with the support and response times. Many of the comments are related to managed WordPress and VPS hosting.
To conduct further research, I personally asked a lot of questions through the Live Chat feature. I found the customer support team to be very helpful and reasonably quick. All my questions, even the stupid ones, were answered quickly and effectively.
Who is the Ideal Customer for Power Up Hosting?
If you are looking for powerful managed WordPress hosting that will not cost a fortune, Power Up Hosting is a suitable option. The managed WordPress plan is one of the more cost-effective that I've come across. The functionality and available features are normally reserved for much more expensive managed WordPress hosting.
Power Up Hosting Final Review
Power Up Hosting is a relatively new company, which can make it hard to find customer reviews to compare them with other companies. Like Hostplay, another  host I recently reviewed, that doesn't necessarily mean it's a bad thing! The reviews that I did found have been very positive. My own experience with Power Up Hosting was limited, but I found the customer support to be efficient.
It is easy to become confused and frustrated when searching for web hosting. You often find so many offers and gimmicks that it's easy to forget that web hosting is about making your website as accessible as possible. Managed WordPress hosting and other plans through Power UP are some of the best that you'll find in this price range.
Power Up Hosting ensures your website continues to run smoothly. All their hosting plans come recommended and there are no limitations or additional services that you'll need to pay for. Power Up Hosting is a website host that delivers serious solutions for serious website projects.
My all-time favorite host is Kinsta. They are pricey, but freakin' fast fast and the support is rock-solid. The STARTER plan is great for one website, but I recommend the BUSINESS 1 if you want to build multiple websites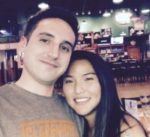 Nathaniell
What's up ladies and dudes! Great to finally meet you, and I hope you enjoyed this post. My name is Nathaniell and I'm the owner of One More Cup of Coffee. I started my first online business in 2010 promoting computer software and now I help newbies start their own businesses. Sign up for my #1 recommended training course and learn how to start your business for FREE!