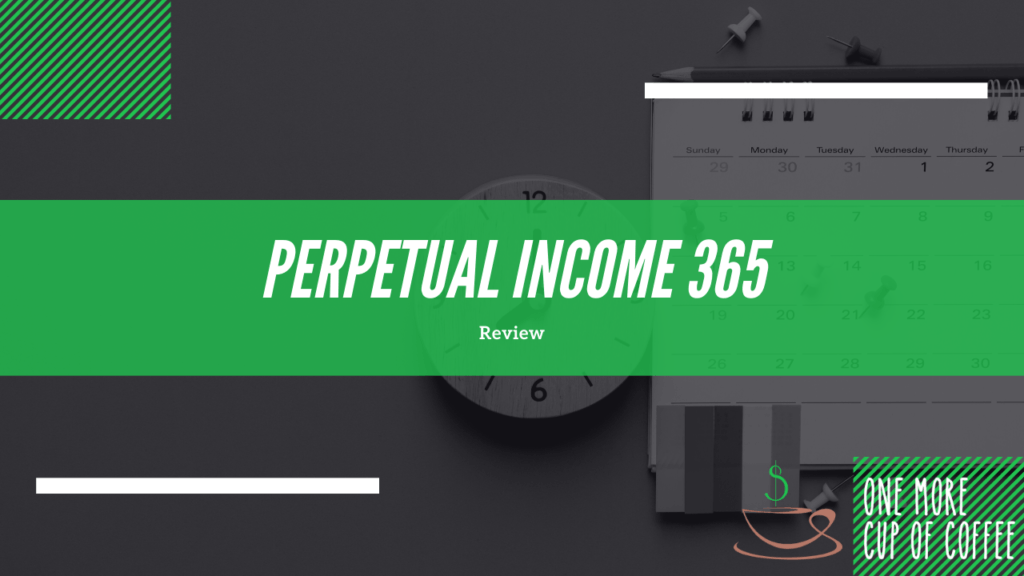 All I can say is, "Wow". While watching the advertising sales page for Perpetual Income 365, I was honestly shocked at some of the claims. According to the video, Shawn Josiah was about to show me a super secret hack from Netflix that would help me create passive income online with very little effort.
Somehow, an engineer insider from Netflix figured out the algorithm, and was such a cool dude that he decided to share it with the world.
What does Netflix have to do with making money online? Absolutely nothing.
The good news is that you already know that. The reason you are looking for an honest review of Perpetual Income 365 is because you suspect it might be a scam, and you are right.
Unfortunately, junk like this is very common, and this probably isn't the first scam you've seen. If you are tired of dealing with misleading advertising and training that doesn't produce RESULTS, then this is what you need. You gotta be willing to put in the hours, but I'll be around to personally help you get through the training.
Perpetual Income 365 Review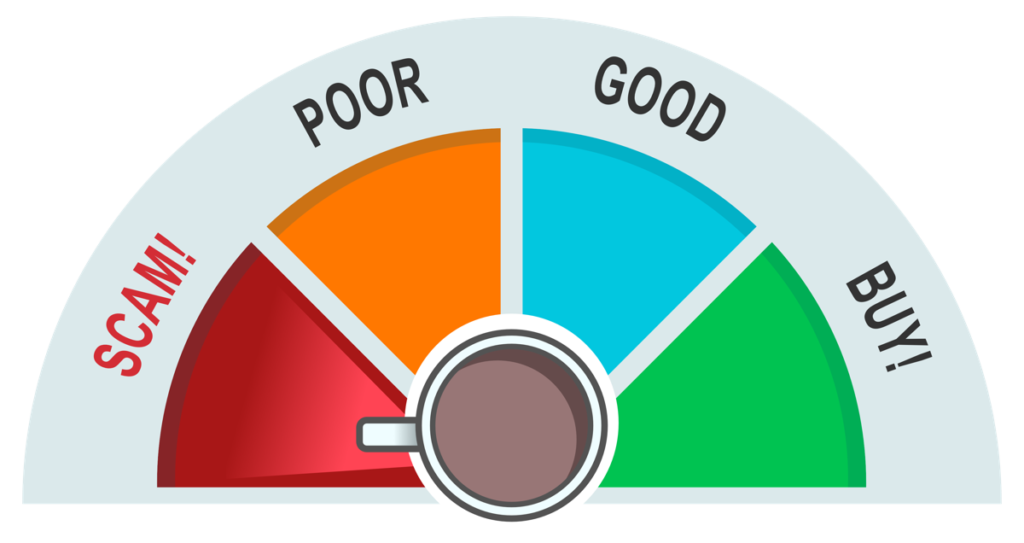 I rated Perpetual Income 365 a scam because of its ridiculous, over-the-top advertising claims, and the fact that it did not deliver on its claim to show me a secret Netflix algorithm to put power back into the hands of the common man.
As I'll explain below, there is a system to follow, and I do see some potential in the business model taught, but overall, this is a pretty low-quality product, and not worth your money.
Actually, Perpetual Income 365 is almost an exact copy of 12 Minute Affiliate. The system taught is the same, but 12 Minute Affiliate just does it a lot better. That is a link to a full review you can check out to see for yourself.
Before we get started, here's proof that I bought this product: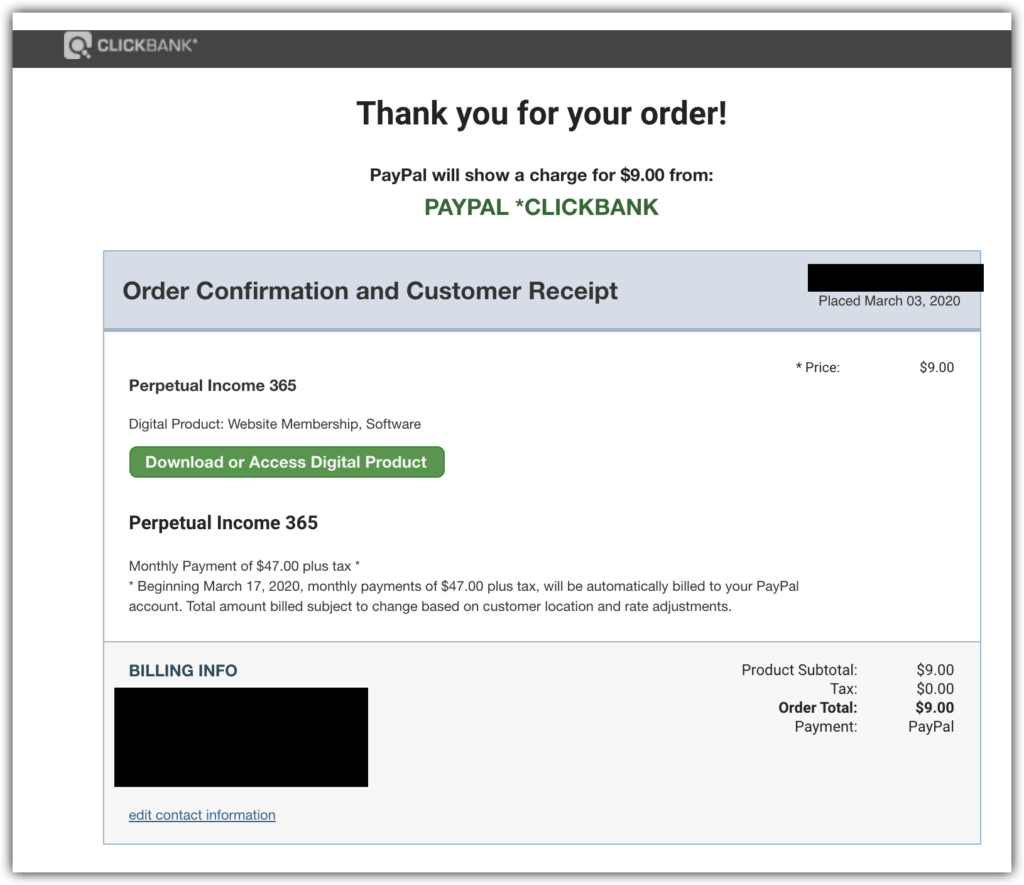 Inside The Members Area of Perpetual Income 365
(Not so) surprisingly, there's absolutely nothing to do with Netflix or algorithms inside the members area of Perpetual Income 365. In fact, I had to go back and check that I was remembering the correct video.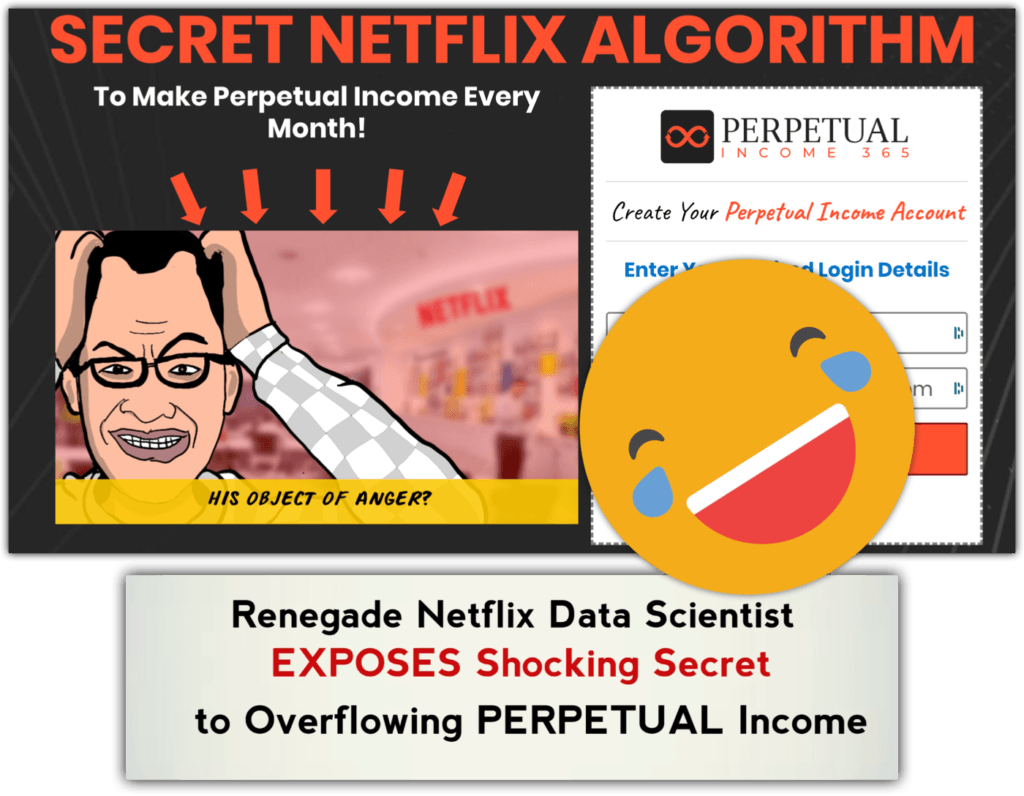 Yup. I was remembering the right video.
[UPDATE]. I finally discovered the very loose connection to Netflix. I did a Google search and couldn't find Netflix actually saying anything about this, so I think it's just an invention from the mind of Shawn Josiah. The concept is MCCA. Micro-commitment, Consistency, Compounding, Algorithm. The idea is that if you get someone to take a small step, you can then get then to take a big step, and keep making money from the same customers.
How it relates to Neflix is that you pay just $8 to join. Easy right? Now you're in their system and they can sell you more stuff like 2-screen or HD movie upgrades. How it relates to PI365 is that if you get someone to sign up via email (free), you can then pitch products to them. So it's email marketing.
What do you think? Should I upgrade my rating from SCAM to POOR? Am I being unfair here?
Inside the members area there's really not that much to see. You can skip the introduction video since there's no important information there. In the screenshot below, I circled the main "training" modules.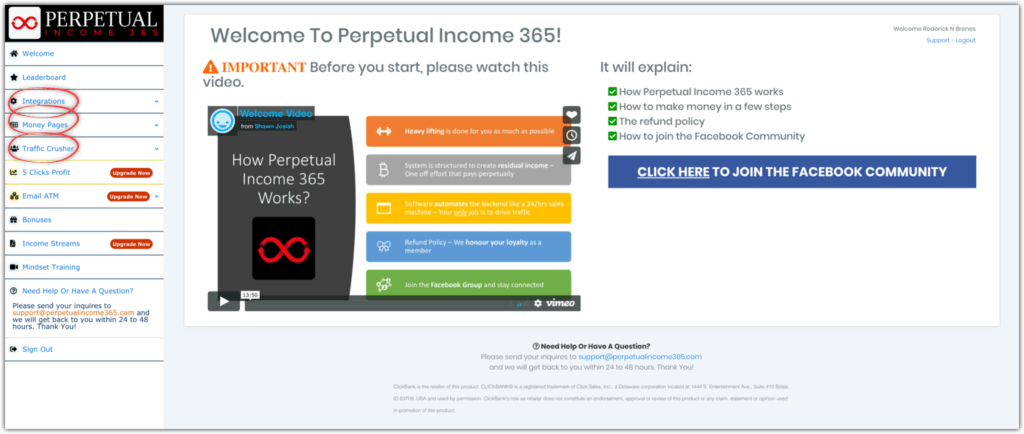 The members area is actually pretty hard to navigate if you are trying to do things step by step. Many videos are side by side, and there is a bunch of paid upgrades to skip as well. If you do end up buying this product, when you sign up you will be asked to upgrade to a few different things ($197, $297, $127). Don't worry, you will have the opportunity to buy one or more of these later inside the members area.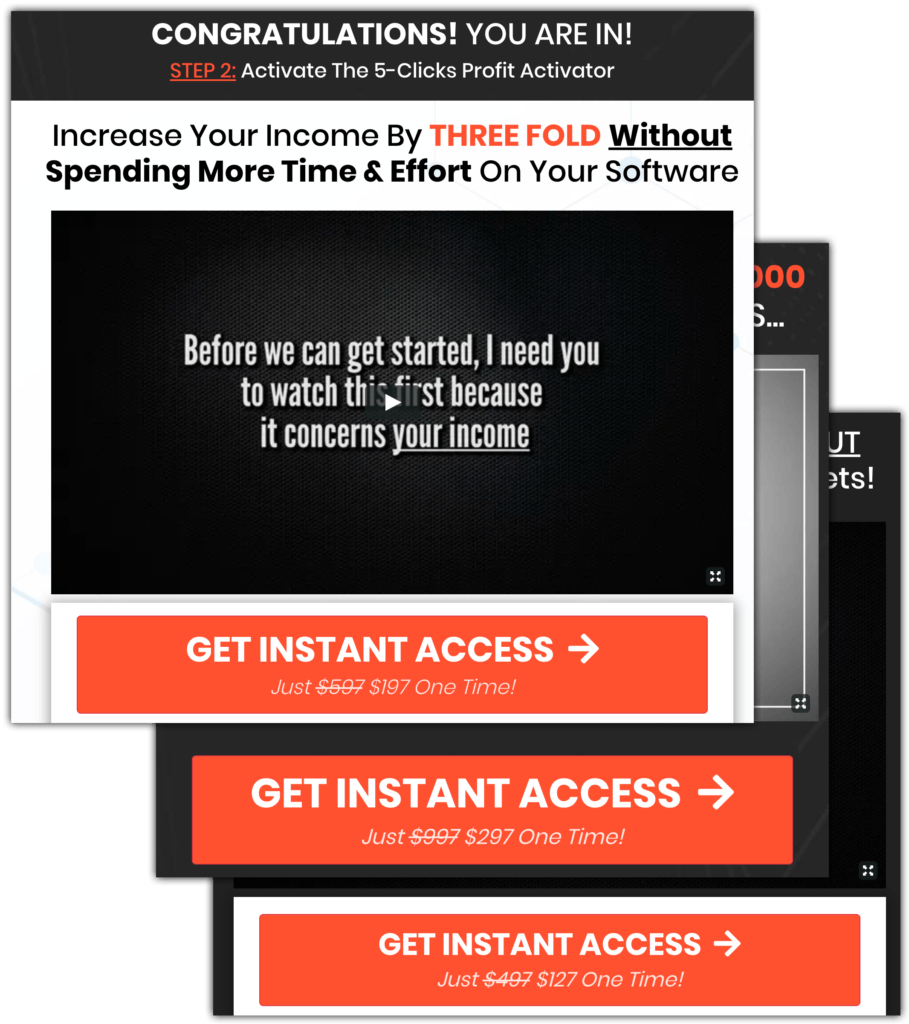 My Comments About Perpetual Income 365 Training
The concept of how PI365 words is pretty simple, and I actually think it could work if you do it right. I don't know why they didn't just explain the concept in the sales page instead of those stupid things about Netflix, but here's how it works:
Sign up to Clickbank (affiliate product market)
Sign up to GetResponse (autoresponder for sending emails)
Add pre-made email sequence to your GetResponse account
Create an email capture landing page
Sign up to UDIMI (Solo ad traffic)
Send traffic from UDIMI to your landing page
Done!
PI365 will create two basic landing pages for you within the members area. Once you sign up for all the services recommended, what you're basically doing is buying traffic to send to your landing page, and then the email sequence goes out to potential buyers.
The way this is supposed to make you money is that you are trying to make more sales than your solo ads are costing you. In other words, you pay $100 for some traffic, then you make $120 in sales. That's a net profit of $20!
The trouble is that the numbers don't always work out so nicely. Here are some example costs for traffic packages from their recommended services.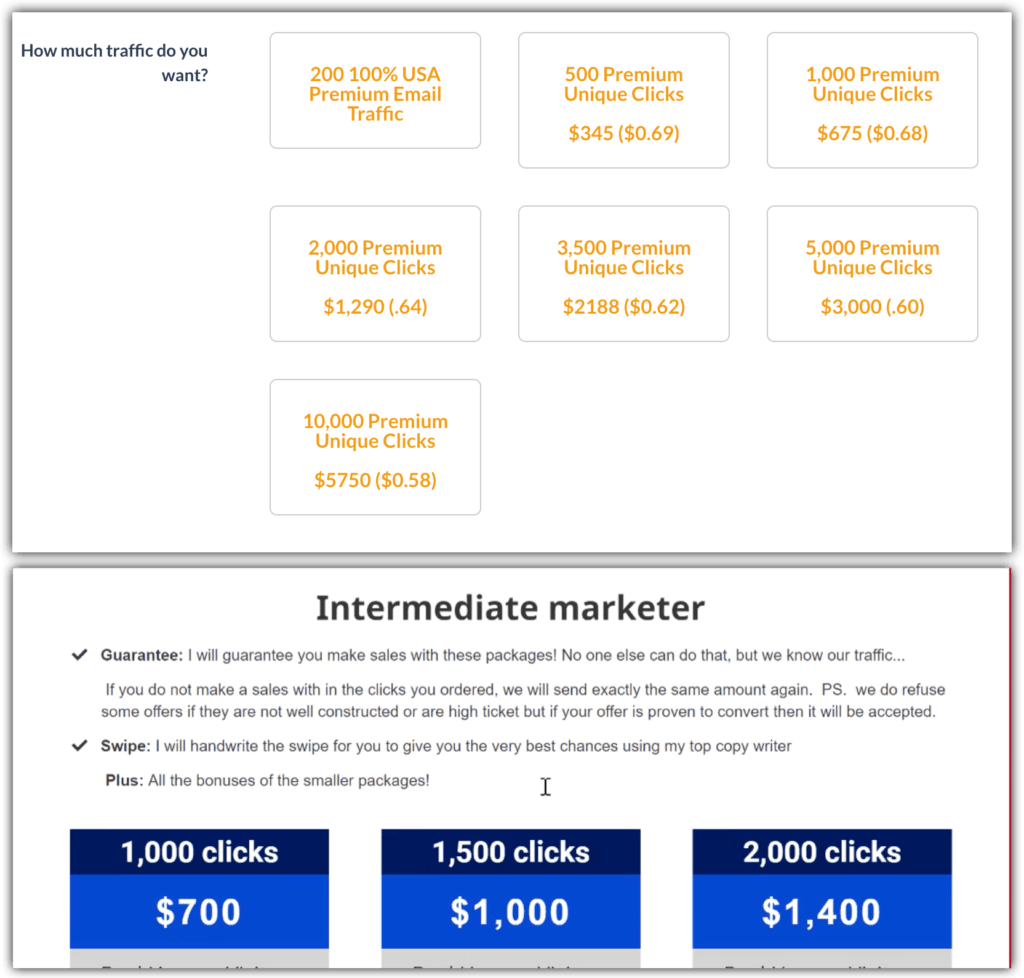 On top of this, you'll have ongoing costs from GetResponse and your membership to Perpetual Income 365. This is starting to get expensive!
I'm not saying this cannot work. In works on paper, sure. Shawn (product creator) even gives some examples of how you could be profitable. The trouble is, what works on paper doesn't always work in the real world. You might spend $700 on a traffic package and make just a couple sales of $20 each. What then? Success is not guaranteed, and now you're almost a grand in the hole. Should you double down, or quit?
You will have to answer that question for yourself if you sign up for this training.
Within the training area there are also several options to upgrade. After viewing this options, I'm confident that they are not worth the price. For example, the 5 Clicks Profit Activator is essentially five toggle buttons which activate animations on your landing pages.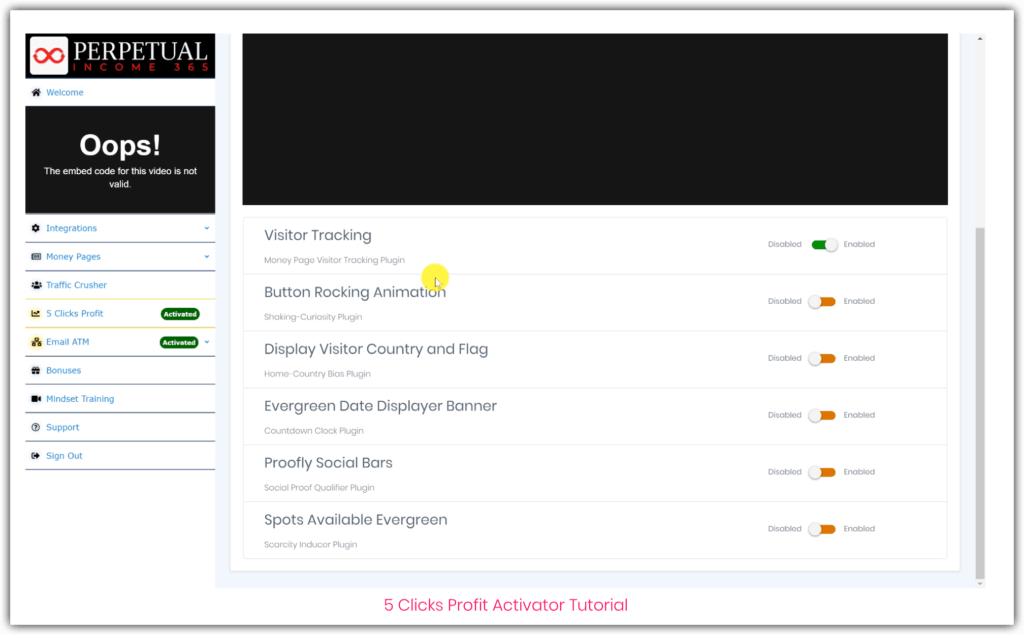 Yes, it's true that the system really just requires five clicks. Is it worth the cost of $197? That's gonna be a "no" for me, dawg.
Are Solo Ads Even Any Good?
Personally, I hate solo ads.
Have you ever received an email advertisement and you don't know how you got signed up? It's likely that you were put on a solo ad email list. Marketers have a couple different methods, varying in legality and ethics, but they get your email address, put it in a spreadsheet, then sell your information online.
Here's a great example of why I don't recommend you get involved in the culture of solo ads. This was a testimonial from one of PI365's recommended solo ad service. Notice that he's promoting a product called Easy1Up.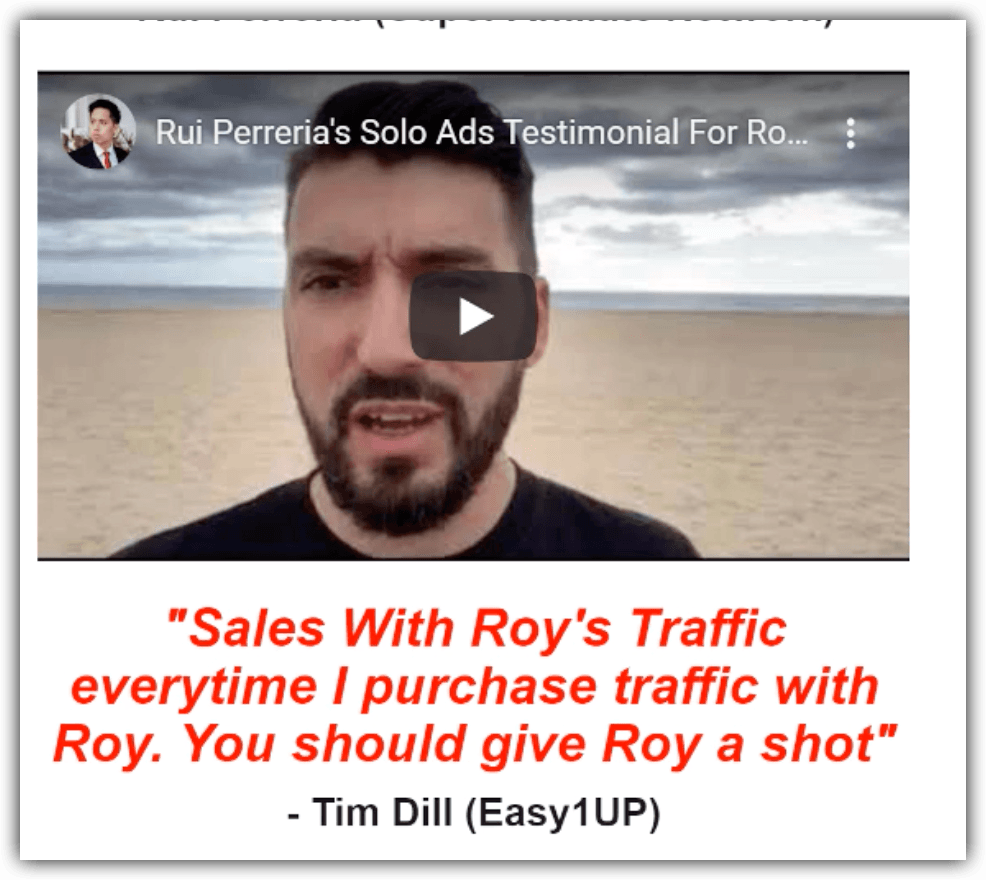 I did some investigation into this product, and it turns out it's a cash gifting scam. You know, like envelope stuffing? It's a great example of the type of "work from home" products that are advertised via solo ads.
What Products Are You Promoting?
You'll notice in the training that it's not clear exactly where the money is coming from that you make! "What" you are selling seems to be an afterthought.
Update: After an email exchange, I discovered that the product you are promoting is actually the same thing you just bought: Perpetual Income 365. That explains why there's a Leaderboard tab in the members area, where the #1 affiliate has just 9 sales. That's the #1 affiliate!
In my mind, this makes this product a similar to a pyramid scheme, where in order to make money, you have to get people to buy the same thing you just bought. I won't say it's actually a pyramid scheme, because technically you could write your own emails, or swap out your own products, but as the system is set up, you're basically just promoting PI365.
What About Support & Help?
I've signed up to the Facebook group, but there are only 100 members. There is a couple of people in the Facebook group commenting, but the group is really fresh, so they all seem like new members who are just getting started. No success stories or testimonials yet!
This seems like place where you can ask questions, and Shawn Josiah is active in the group as of March 3, 2020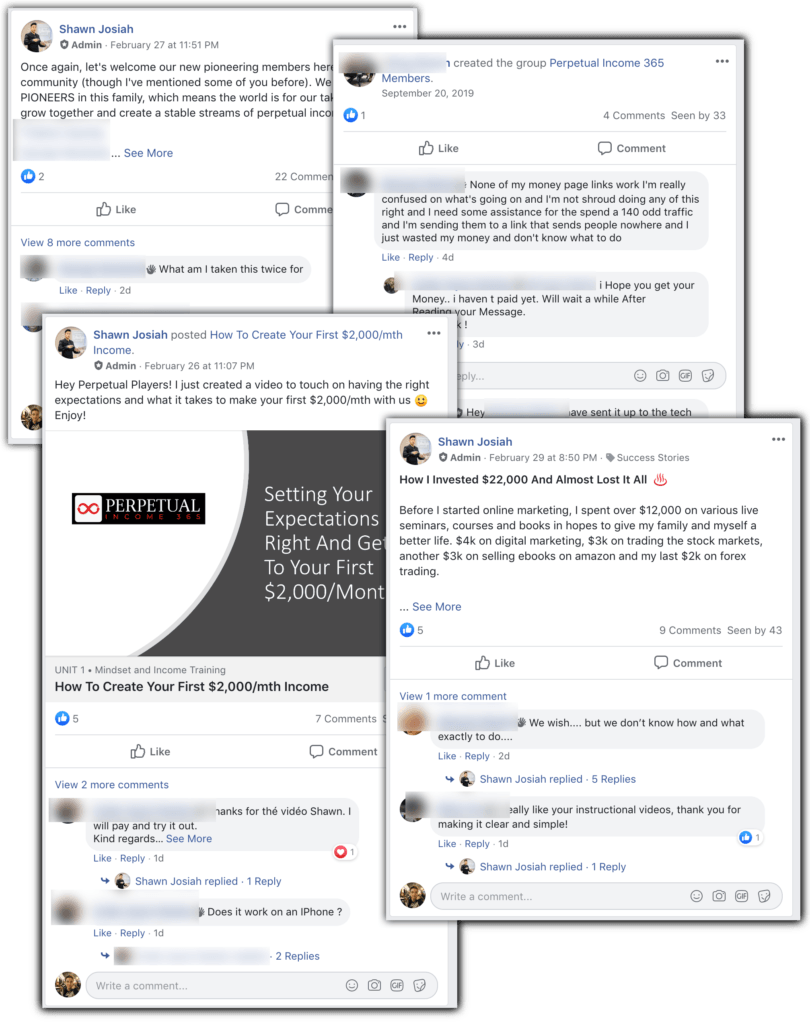 I also sent an email, and should receive a response within 48 hours. I'll update this section when I get more details about the level of support you receive.
Update! The email staff responded in just four hours, so they are on the ball so far! Good job guys.
Video: Perpetual Income 365 Review
This guy agrees with me.
Pros & Cons
Pros
The system has potential with the right products and right traffic
Fast email support
Friendly Facebook group
Cons
Deceptive advertising
Lots of upsells before you get to the members area
Continual costs for autoresponder and solo ads
Unsure where traffic from solo ads is coming from
You are promoting the same product you just bought
Must invest a lot of money into solo ads to make the system work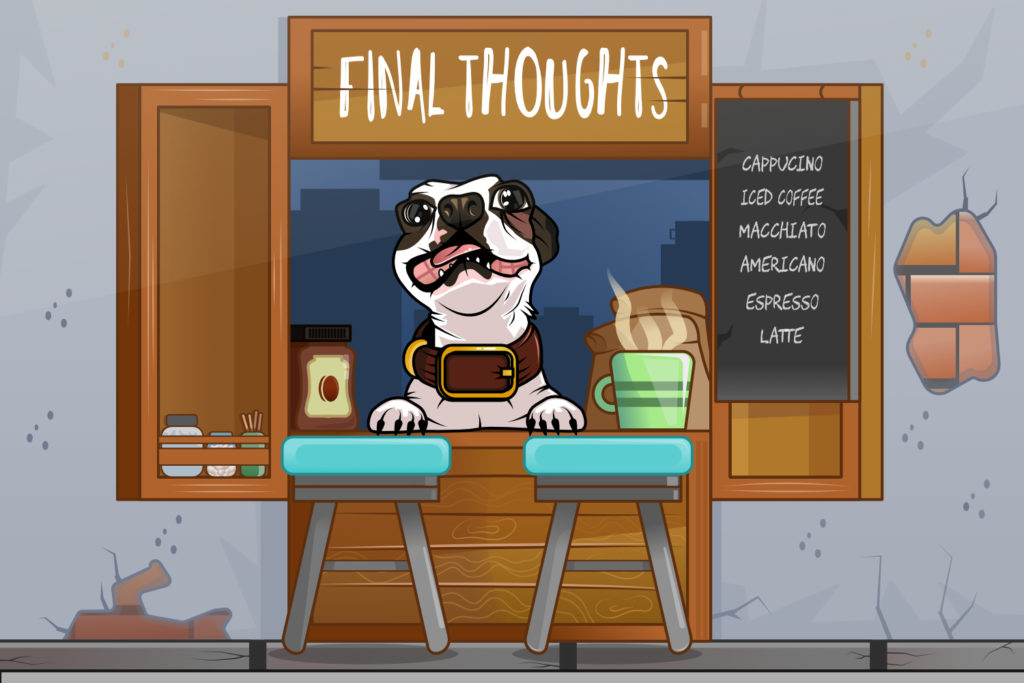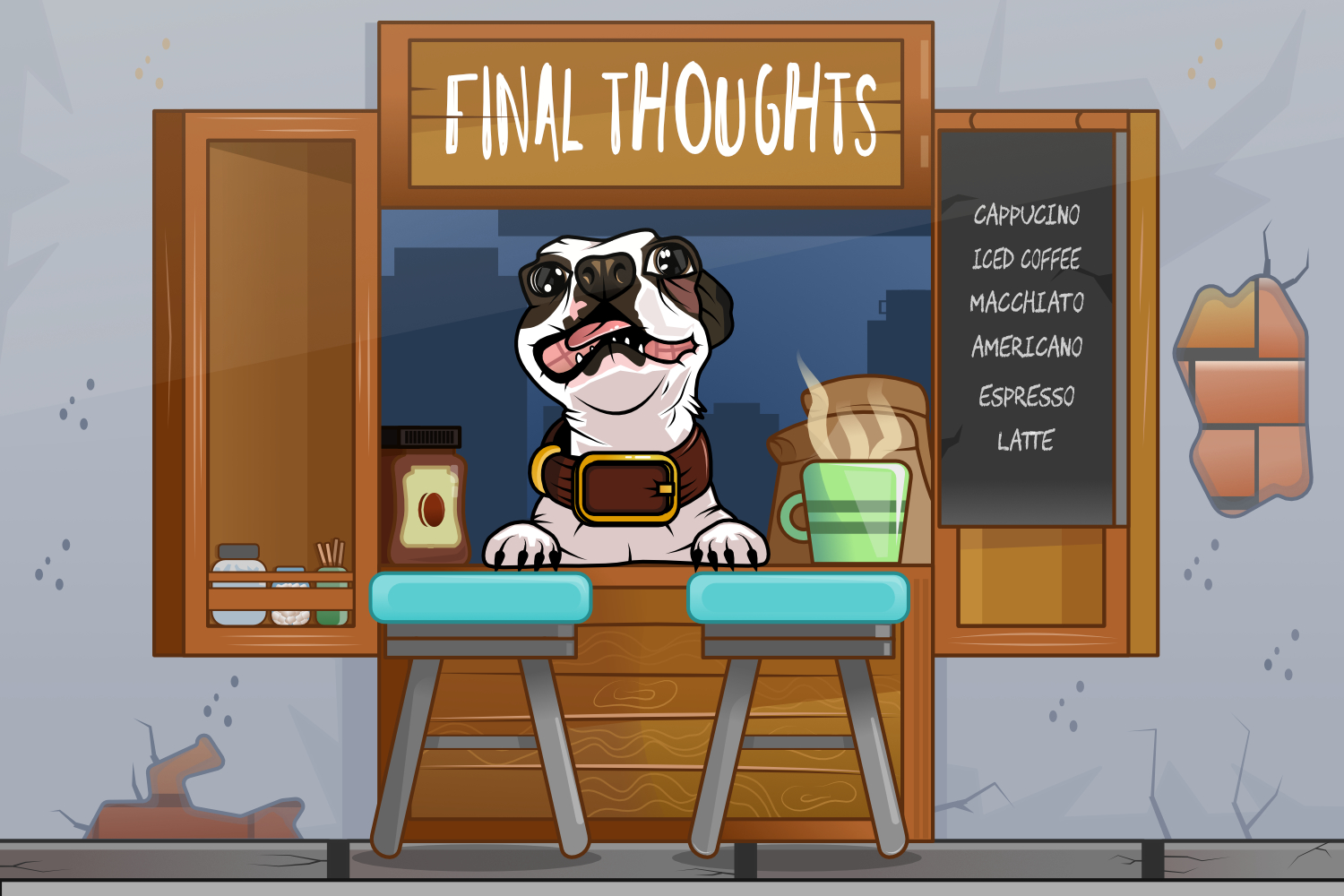 Should you buy Perpetual Income 365?
If you like the idea of this system, then 12 Minute Affiliate which I mentioned earlier is a much better option. Perpetual Income 365 just didn't deliver on its promises, and doesn't deserve your money. Based on what I read and listed to in the members area, I cannot recommend you purchase this product.
Next time you receive junk email, think back onto this review. You might be a victim of solo ad spam!
For me? This is not a business model I would enjoy. Personally, I feel it's unethical to send out junk email in this way.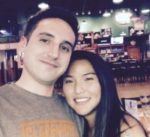 Nathaniell
What's up ladies and dudes! Great to finally meet you, and I hope you enjoyed this post. My name is Nathaniell and I'm the owner of One More Cup of Coffee. I started my first online business in 2010 promoting computer software and now I help newbies start their own businesses. Sign up for my #1 recommended training course and learn how to start your business for FREE!