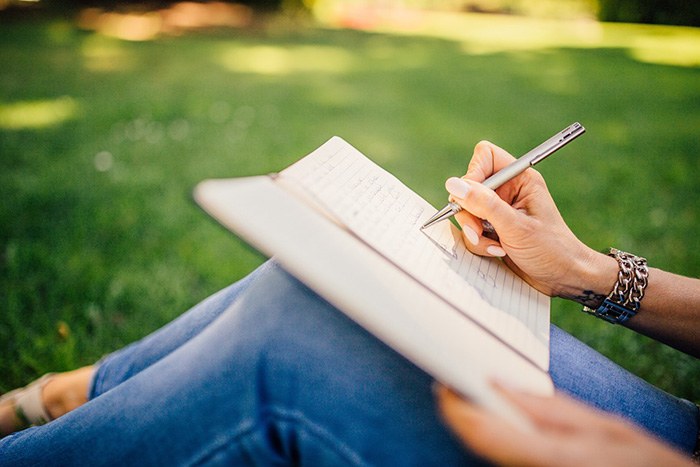 So, you want to be a writer. Welcome to the ranks of millions of other people who aspire to cultivate the gift of prose. Chances are before you have published a best-seller, you'll have to settle for something less. Becoming a successful author doesn't happen overnight. Fortunately, there are many paths and jobs for aspiring writers.
An experienced writer who truly loves their craft doesn't even think about it. Before they know it, they are at the keyboard putting words and sentences together. Oftentimes, not a thought comes into play. It just happens and in the midst of it, you don't think about whether it will sell or not. It's like giving birth to a part of your soul.
Hollywood has glamorized the world of writing. They would have you believe that all someone has to do is type away at the keyboard, finish the story, and voila, you're famous. Unfortunately, it's not that easy.
Most writers who take their craft seriously do so with the ambition to become a best-selling author or famous journalist. The fact is most will not. Most will have to settle for being less than famous.
It doesn't mean you shouldn't try though and pursue your dream. It just means you might have to be realistic so that you can pay bills in the meantime. There are many job options that will allow you to work on your passion while earning an income.
The great thing is that with the Internet age, many great opportunities are available online. If you are great with words, can meet deadlines, and work well under pressure, then there are jobs for writers out there that will help pay the bills.
RAMP UP YOUR CHANCES OF SUCCESS
Be consistent in your approach to writing. Set aside times of the day to write, no matter what. Some find that they are most productive during mornings when they have more energy and fewer distractions. Others are night-owls and find they are just getting started in the evenings. The important thing is to be committed to whatever time you choose.
If you have to work to pay the bills, choose something that suits you. If you can find some joy in your job, it can actually help your writing. If you feel inspired and optimistic, then you will feel fulfilled in both aspects of your life.
Flexible work hours in your job will help to contribute to the overall success of your personal writing goals.
Finding a job that has a decent salary and benefits package takes the pressure off. If you are able to find one that has both, it's another foot in the door to success.
As writers, we tend to close ourselves off for long stretches of time, so it's beneficial for us to maintain a semblance of a social life to balance things out. Stay in touch with friends and family and carve out time for those relationships.
Remember to move and stretch. Exercise if possible. Sitting for a long time can be hard on the body. Light stretching, activity, or exercise helps keep the blood flowing and will re-energize your mind too.
Think long-term. Only 5% of writers who actually dream of making it as a writer pursue their dreams and only 0.1% of aspiring writers are still pursuing their dreams after 10 years. If you work hard and persevere, you will be one of the successful ones.
Think of your day job as an audition. If you have a day job writing and it's not your end goal, that's okay. Maybe you don't want to post blogs or be a copywriter as much as you want to be a novelist, but think of it as warm-up exercises before a run. It's good practice, it'll help refine your craft, and get you closer to your goals. Then maybe instead of going straight for the novel, write ten short stories in the next 12 months. Then start on your novel and work on it a little at a time.
Never stop getting lost in the world of your writing. If you're like me, some of your best thoughts come while you're doing dishes or driving. You create your characters and stories in the silence of your mind. You start to live out the story there, as you get intimate with your characters and storyline. Once all that magic happens, the rest is easy. Later on, when you're at your keyboard, it just flows and comes naturally.
Remember, failure will probably be part of the formula. J.K. Rowling, Dr. Seuss, Stephen King and many other famous authors failed many times before their first success. Keep your chin up and don't give up.
Network with other writers. See if there's a group in your town or start one. Perhaps find an online group instead. You'll be in the company of others who have the same dreams as you. You will learn from critiquing their works and by having yours critiqued as well. It can be invigorating and energizing. It keeps your dream alive.
There are many great jobs for writers that allow for you to hone your craft. These are just a few:
BLOGGING
The world of blogging has become a popular avenue for writers. Writers can become guest bloggers on other blogs and get jobs on avenues such as Upwork. Or, they can start their own blog. The best thing about blogging is you don't have to leave your home.
Affiliate Blogging, when done correctly and leads to success, is where the money is. First, you choose a blog that satisfies a niche, such as travel, certain consumer products like running shoes, music, etc. The best chance of success is to figure out a niche that has very little competition.
Once you have your blog, find affiliate programs and join them. Once you add affiliate links to your content, you are an affiliate blogger.
You receive commission payments when your readers click on that company's site through the links you provided and they make a purchase. It will take a bit of research on your part, but the potential is there.
It's hard to narrow down the salary of an affiliate blogger. It all depends on how well you do your research and how successful you are. Some make only a few dollars a month, while others make five figures a month.
Freelance Blogging is where you guest blog on sites other than your own. A number of companies hire freelance writers to produce articles and web content for their sites and blogs.
While some companies pay nothing more than a pittance, there are many who pay quite well. The Write Life has compiled a list of many companies that hire freelance writers.
Some are one-time assignments, but sometimes one is fortunate to become a regular contributor to a blog, which adds some stability to their income.
It helps to write for a niche you know about or have an interest in. But as you know, a good writer is like a chameleon and is highly adaptive to various assignments.
Freelance bloggers make $10 to $100 a post. You may have to start small, but once you are experienced, don't be shy about giving yourself a raise and commanding a higher fee.
GRANT AND TECHNICAL WRITING
What do research other projects, scientific papers, technical data, and the like have in common? Their ideas and conceptions all begin and end in writing. Before those types of projects can be funded or a concept sold, expert writing skills and the ability to write persuasively are both integral to the success of the project.
Technical Writers write manuals, public relations articles, brochures, news releases, journal articles and much more. Technical writers can work in the field of engineering, information technology, science, medicine, and law.
They also work in many other highly specialized fields, including fashion and the food industry. They develop and gather technical information relevant to the company they work for to use in their content. Most technical writers work out of an office.
Depending on the industry, a college degree may be required or you must have equivalent experience in a subject that is helpful, such as web design, engineering, computer science or others. A technical writer must become very familiar with the industry they work for.
The good news is that while you are waiting for your big break as a writer or novelist, you won't starve as a technical writer. The average yearly income for technical writers is $70,000.
Grant Writers mostly work for non-profit organizations or businesses. These may include charities, municipal government agencies, schools, community centers, cultural arts centers, or others. They depend on public and private money to fund their projects.
The money usually comes from foundations that require extensive and in-depth proposals explaining how the money will be used. This is where a grant writer comes in. As a grant writer, you will interview, research and write the draft and proposals that are key to getting funding for the projects.
So these organizations will look for skilled grant writers to do this very important work. Some grant writers work in a freelance capacity.
Grant writers can earn a median yearly salary of $63,000.
OTHER JOBS
There are literally dozens of other jobs that writers can do. Greeting card writers, scriptwriters, speech writers, and many more. Let's look at a couple more.
Ghostwriters write stories or copy that someone else gets all the credit for. As a ghostwriter, you do the work, use your skills, get the paycheck, but never get the acknowledgment.
Many venues use this type of writer from politics, business, entertainment, and fiction. You must be an excellent writer to be a ghostwriter, but you also have to show great restraint and never take credit for the work you do.
Average ghostwriter salaries are from $15,000 to $42,000 a year. Some can make more. It depends on how fast you write and which assignments you take on.
Proofreaders must have excellent grammar and spelling skills. As a proofreader, you also have to have an excellent eye for detail and be a perfectionist of sorts.
If you can write well, then you probably can proofread well. Most proofreaders work in a freelance capacity. There are several companies on the lookout for good proofreaders.
Proofreaders earn from about $17 to $20 an hour.
Hopefully, we've given you a few ideas of what you can do to earn money until your dream as a writer is fulfilled. Remember, the key to success is to not give up. 
One of the best job opportunities of the decade is working online. The online world is a "wild west" where anyone can start a business regardless of your age, race, education, or background.
The thing that matters most is that you are motivated and persistent. Even total newbies can earn money online by starting a simple website and putting some advertising on it.
I've been working online since 2010. You can learn how to do what I do in just a few weeks, and earning a full time income of over $10,000 per month is absolutely doable with consistent effort!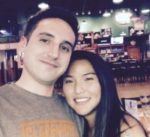 Nathaniell
What's up ladies and dudes! Great to finally meet you, and I hope you enjoyed this post. My name is Nathaniell and I'm the owner of One More Cup of Coffee. I started my first online business in 2010 promoting computer software and now I help newbies start their own businesses. Sign up for my #1 recommended training course and learn how to start your business for FREE!