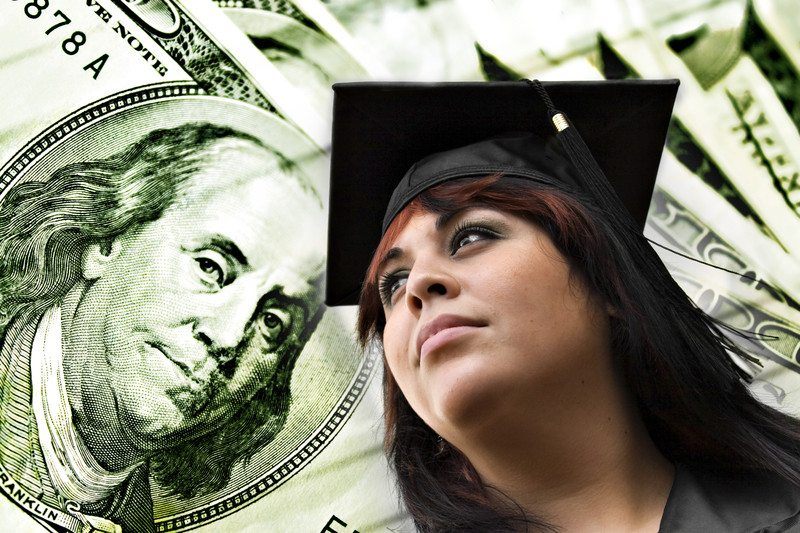 When it comes to student loans, a little bit of money here and there isn't going to cut it if you want to pay them off fast. The job market is tough, especially for recent graduates. Many side gigs pay very little, and will be time consuming for very little pay.
Instead, you need to focus on more reliable ways to earn, ones that can be a consistent source of income. The trick is to find the right options that play to your strengths and the resources you have available. My brother had $200 grand in student loans and paid them off in just a few years. Of course, his situation was specific to him. He lives in a low-cost area, lives with my mom, and makes a good income. You may not be so lucky!
But I listen to finance radio and lots of folks have done crazier things. To pay off student loans fast (among other debt), people will sell cars, consolidate housing (move in together), and stop going out to eat together. Certain people in the media have been ripped for giving advice like stop using an iPhone to save money, but it's true. A smartphone bill is $100/month or more. A regular cell plan can be as little as $10/month. That's $90/month difference, or $1,000+ per year you can save.
Below is a mix of ways to earn more money and save more money, which you'll likely have to do to get rid of these debts quickly.
In reality, this is just an internet article which is not too dissimilar to the other ones you'll read online. Spend less, save more, etc etc. Paying off student debts, whether fast or slow, is going to be a process that you have to start some day. Unfortunately, there's no fanfare to the beginning of said experience. It's going to be a daily activity, sometimes comprise of "not doing" more than actually "doing" (e.g. not spending money versus selling something). What's more, the only one who will reap the rewards of these hardships will be yourself.
Much like weight loss, there will be ups and downs along the way. You may lose 5 lbs in the first week, then gain back three. After losing 30 in a few months, you may fall off the wagon for a week or two. The key is to keep moving forward. Forgive yourself for mistakes, but not enough that you quit. Keep reading to the last section for tips on how to find support for your new lifestyle commitment!
Tip #1: Take Advantage Of Your Student Experiences
You learn many different skills as a student. I'm not just talking about the skills that directly relate to your degree. You also learn other things, like time management and organization, along with the ability to research and to communicate well. Even if you can't get a job in your field right away, many of your skills are still relevant.
1. Tutor Other Students
Educational help is always in high demand and many students struggle. Use your recent experiences to help guide other students and earn some money in the process. You don't need to be shy about advertising either, as most colleges consider tutoring to be a legitimate process. You're simply helping students learn.
The best ways to promote yourself are going to depend on your location and preferences. Physical flyers are one approach, if you don't mind a little legwork. Put these anywhere that students are likely to frequent. Some store owners may even be willing to display your flyer. You can use digital techniques too, like advertising on Craigslist, online forums and social media.
2. Offer Proofreading Services
If you don't like the idea of tutoring, what about proofreading and editing? Students often need support in these areas, especially if English isn't their first language. You would be helping them to refine their papers by highlighting errors and issues. You might even provide some advice about directions for them to take.
The advertising approaches would be similar to tutoring and you can set your own rates based on the amount of demand. This can be an especially profitable field if you're good at proofreading, as some students will need support on large projects, including final papers and their thesis.
3. Write Academic Papers
This one is in a gray area morally, but it is a significant way to earn money. The idea is that you're writing entire academic papers for students, which they tend to pass off as their own. The income potential is highest if you're experienced in more challenging academic fields (like economics) or if you can write at a higher academic level.
There are two general ways to earn. The first would be to promote your services. Craigslist is a good choice here. You'll want to be discreet, as any student who gets a paper written for them risks expulsion. Alternatively, you could look for a company that provides such papers. Companies like this are surprisingly common and it just takes a quick Google search to find them. Many have sections for potential writers.
4. Provide Other Studen Services
You don't need to provide academic support to make money from students. Be creative. Look for things that students need that you can provide. The idea might seem odd, as students often have very little money. Still, they do have some and income can quickly add up if you are offering appealing services.
Take advantage of the way that students tend to have very little time. Promote things that make life easier. Perhaps you could do laundry for them or deliver food? You're only limited by your imagination. You can get hooked up in the gig economy using things like DoorDash or UberEats, or offer your services via Craigslist, Facebook, and word of mouth.
Tip #2: Earn Extra Cash With Lucrative Side Gigs
These other approaches aren't directly related to your academic experience, but that doesn't matter. They're still effective ways to make money. You might even find that some match perfectly with your skill set and experiences. Plus, getting experience with a wide variety of these services means you'll never be "broke" since you'll always have a backup plan.
5. Provide Local Services
One of the fastest ways to earn money is by providing services locally. You can use local newspapers, Craigslist and even flyers to advertise. Word of mouth works in your favor as well.
There are many different services that you can offer, depending on the demand in your local area. Some of the most common gigs include mowing lawns, shoveling snow, cleaning out gutters and washing windows. They're all tasks homeowners often don't want to do. For the right price, they'll gladly let someone else do it instead.
You can also look out for more unusual opportunities. For example, if there are many senior residents in your area, you might be able to deliver groceries on a regular basis. You could also directly contact people with overrun gardens, offering to get things in order for a fee.
Focusing on just one of these areas gives you the chance to specialize. You could even develop a reputation over time and get regular work from some clients. Alternatively, you might choose to offer services in many different areas, perhaps promoting yourself as offering odd jobs.
Be prepared for rejection! Not everyone is impressed with a 30 year old walking up to their door offering to cut their grass to pay off student loans. Sometimes, we have to swallow our pride and make tough decisions. If you don't have a job and are living at home, the job search can only last a couple hours per day and what else are you doing with your time?
If looking for jobs manually isn't working out, don't forget that the "gig economy" is running strong. Uber, Lyft, food and grocery delivery, repairs, yard services, baby sitting, and dog sitting can all be done through apps. Never heard of Amazon Flex? That's an option too.
Check out this amazing list of gig-economy apps worth looking at.
6. Be A Freelance Writer
Freelancing allows you to make money from your skills. This is much the same as offering editing or paper writing services to students. In this case, we're simply looking at a wider audience.
You can be a freelancer for many other fields too, like graphic design and even accounting. We're simply focusing on writing, as that is a skill that you get good at as a student. One good place to begin is freelancing sites, like Upwork. These sites aim to connect freelancers with people who want their skills.
The sites work well as a place to find work. They also help you get an idea of the field, including the level of competition, the services people want and how writers promote themselves. Just be aware that the competition is often tough. You may spend many hours applying before you even get one job – and that might pay very little.
Why recommend it? Well, freelance writing can be a decent income source when you break into the industry.  You're not limited to freelancer sites either. You can promote your services directly, such as with your own site or through sites like Craiglist.
7. Be An Affiliate Marketer
Affiliate marketing is another angle to consider. This is really another way to make money with your writing, and it's what I've done for a living for eight years. The difference is that you're not getting paid for individual pieces that you write. Instead, you're using writing as a tool to promote products and services.
The beauty of it is that you don't need to own whatever you're promoting. There's no shipping or handling to worry about either. You're simply acting as the middleman, providing information to the reader, and free advertising for the vendor.
Creating a website isn't as difficult as it seems and this gives you a platform that you can use to develop an online presence and reputation.
Affiliate marketing does take time. You need to get established online and recognized by search engines. You'll often find that traffic and income are slow at first, although these do increase as you go. One advantage is that you can start an affiliate site in your spare time, even if you're still studying. This gives you the chance to get the ball rolling early on.
Learn how to do affiliate marketing here.
8. Build Websites & Market Brands
We've got to the point where businesses need to have an online presence, yet many of them don't. Small companies often don't have the expertise to develop their own website and aren't willing to pay thousands of dollars to get one off the ground.
This is where you can step in. You could approach local businesses directly and offer to create a site and advertise for them on social media for a reasonable fee. You'll need to learn the ropes of website design first. In most cases, that will mean creating your own site. Having a site works well to promote yourself anyway, so it's a win-win.
If you're planning to make money off the site directly or if you want something comprehensive – I recommend using WordPress as the platform. WordPress provides much more control and flexibility. However, when you're making sites for clients, a builder like Squarespace may be a better option. While Squarespace offers less flexibility, it allows you to quickly build attractive and functional websites.
Build a WordPress website, share some links on Facebook or Instagram, learn how to do paid advertising, and engage with business's customers. This type of venture isn't "easy" because no business venture is, but it's a service that many local businesses desperately need, and if you're tech savvy, you can pick it up relatively fast. You can charge $2,000 to build a website and $500/month for social media management + website updates. That's a pretty damn good side gig.
Tip #3: Saving Money Is Part Of The Plan
People will hate me for this, but cutting out extras from your budget is part of paying off your loans fast. Living like a pauper for 3-4 years isn't that big of a deal in a lifetime of 80. Once the cloud of student debt is gone, you'll be able to live a more fulfilling life and move onto the next phase for yourself, whether that's traveling, starting a family, or continuing in your career. Here are some unpopular ways to save money.
Stop going out completely. Even if you go out just once a week, a nice dinner and drinks can run $100 or more for two people. That's $400/month, or $4800/year.
Stop buying any food outside of your home. Starbucks coffee is the usual example. $5/day for a frappuccino is $25/week or $1300/year
Give up your cell phone. I already used this example, and it can save you maybe $1,000 per year.
Stop using so many utilities. Your heater and AC can cost a lot of money in peak months. Here are some tips on saving energy. This one was hard for me. I lived in Southern China for 5 years, and they do not have indoor heating there. It sucks very much, but it was liveable.  Even something like changing the temp by 2 degrees can save you a few dollars per month and can make a difference over the course of a year.
Stop buying birthday gifts. Adults don't really care if you get them anything. If they do, screw 'em. You have an agenda. You can't afford it right now. They'll understand eventually. You do you.
Sell unwanted stuff. Get used to this minimalist lifestyle by selling your stuff on Letgo or similar apps.
Practice physical saving techniques like stuffing money in envelopes or creating a separate savings account. This is a good mental practice.
Get a budget app like Every Dollar (newbie friendly) or YNAB. This allows you to set goals and achieve to get some adrenaline hits while you're saving.
Join a community on Reddit like r/frugal or r/personalfinance. It can be depressing to be saving and never do anything fun. A community will provide you with support during the tough times.
Get excited about free activities to spend your spare time, like walking, people watching, reading, or writing. Start a free website and blog about your journey.
Downgrade your living situation. This won't apply for all people, but it's worth considering. A $1,200 rent for a house can be a money-suck versus a $400/mo rent for a shared apartment. Downsizing can also encourage you get rid of some of your stuff and make money selling it.
The Reality of Paying Off  Student Loans
The underlying approach to paying off your student loan is simple: earn more, spend less. Closely watching your finances isn't any fun, but it's not forever. This approach means that you can knock out your student loans fast. That's much better than having to worry about them for the rest of your life. If you can do for a year what no one else is willing to do, you can do for the rest of your life what they cannot do. Though this usually applies to physical activity, the phrase embrace the suck can be applied here as well. Just thing of all the great stories you'll be able to tell your grandkids about how poor you were after college and how they have it so easy with free college and free healthcare they don't have to worry about. lol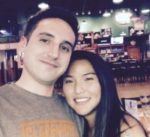 Nathaniell
What's up ladies and dudes! Great to finally meet you, and I hope you enjoyed this post. My name is Nathaniell and I'm the owner of One More Cup of Coffee. I started my first online business in 2010 promoting computer software and now I help newbies start their own businesses. Sign up for my #1 recommended training course and learn how to start your business for FREE!